GoPetFriendly.com readers voted Duluth, Minnesota the 2018 Best City for Pet Travelers! We're certain that you'll carry the title proudly and continue your tradition of giving pets and their people a warm welcome.
To celebrate, the GoPetFriendly.com team will be visiting Duluth for another opportunity to experience your pet friendliness first hand! Stay tuned for more information about our travel schedule.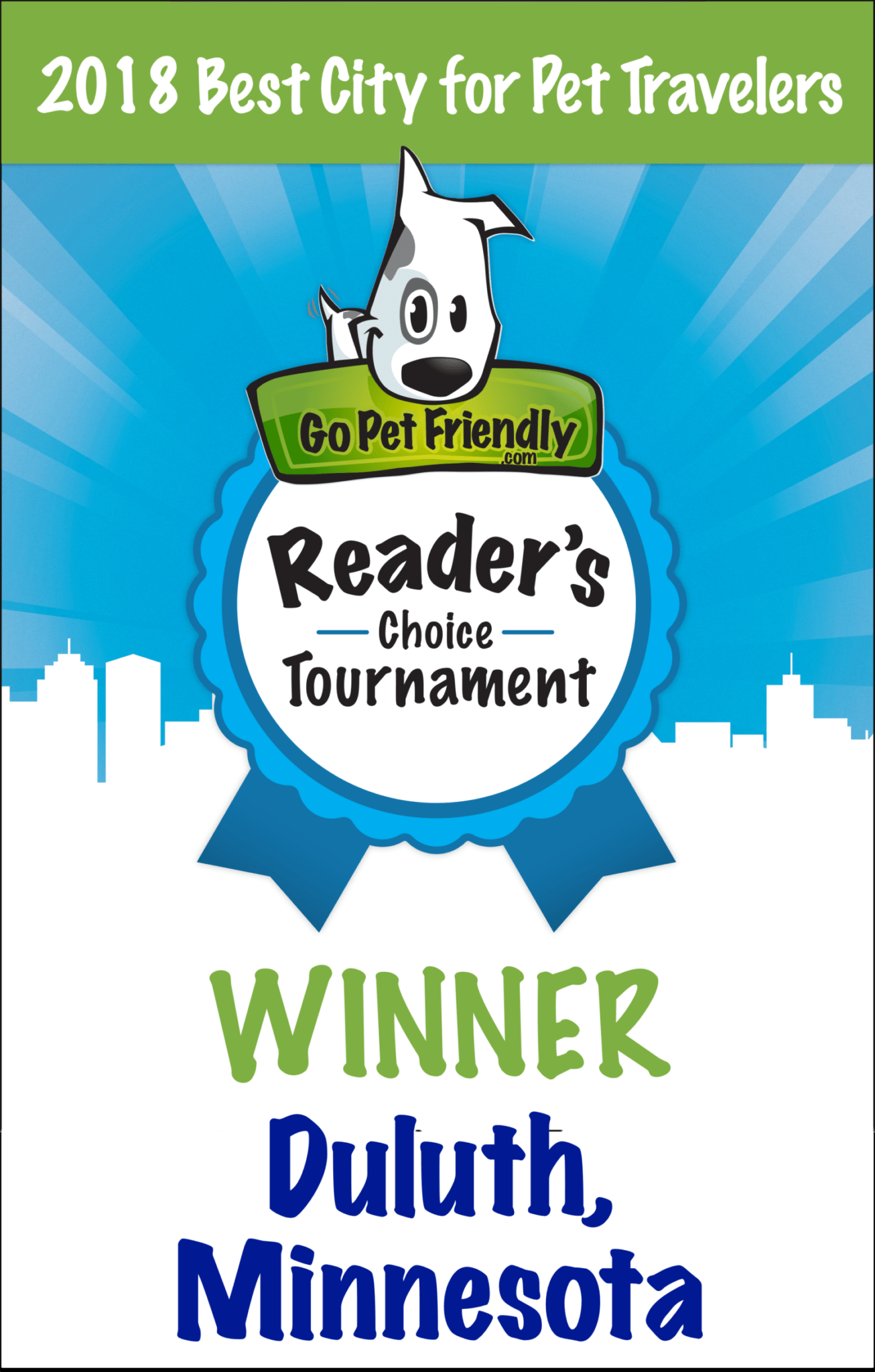 It Was A Heart Stopper!
Our pet friendly version of March Madness was as exciting as ever! We received nominations from the loyal fans of 64 cities across the US and Canada, and your votes narrowed them down – round by round – until just St. George Island, Florida and Duluth, Minnesota remained in the finals.
That match-up saw Duluth jump out to a significant lead and cruising to an apparently easy win. But St. George Island wasn't going down without a fight. With gaining momentum, the gap steadily closed, until it looked like St. George Island might overtake Duluth in a buzzer-beater! More than 900 votes were tallied, and when time ran out Duluth had edged out St. George Island by just two votes.
No Repeats
We've never had a repeat winner in the tournament, and this year both finalists had to go through a previous champion. Carmel, California (2013 Best City for Pet Travelers) took down Portland, Oregon (2014 Best City for Pet Travelers) in the second round before being toppled by Duluth, Minnesota. Port St. Joe, Florida (2015 Best City for Pet Travelers) lost to Stowe, Vermont, and St. George Island, Florida toppled Charleston, South Carolina (2016 Best City for Pet Travelers) in the third round.
The success of different cities each year reflects a reality we experience as we travel the country with Ty and Buster – more communities are making efforts to attract pet travelers. It's becoming common for destinations to create off-leash areas where pets can play, designate pet friendly beaches, welcome pets in their parks, and build pedestrian paths and trails that the whole family can enjoy together. If local business owners follow their lead and begin welcoming pets at their hotels and vacation rentals, allowing pet friendly dining on restaurant patios, and opening attractions to pets, a city can quickly be transformed into a topnotch pet friendly destination!
Tournament Champion: Duluth, Minnesota
Right from the beginning, Duluth was on a mission to win this year's tournament, and it wasn't an easy ride to the championship!  Wonderful pet friendly cities like Bend, Oregon, Seattle, Washington, Austin, Texas, and Carmel, California stood in the path. But Duluth's heart and pet friendly hospitality eventually won out.
Perched on the shore of Lake Superior, Duluth offers spectacular outdoor recreation and a fun-loving vibe, while maintaining the down-to-earth nature of a working city. With 6,834 acres of city parkland, 178 miles of wooded trails, the Lakewalk path, and water sports galore, your options for enjoying the outdoors are endless … and that's just the beginning!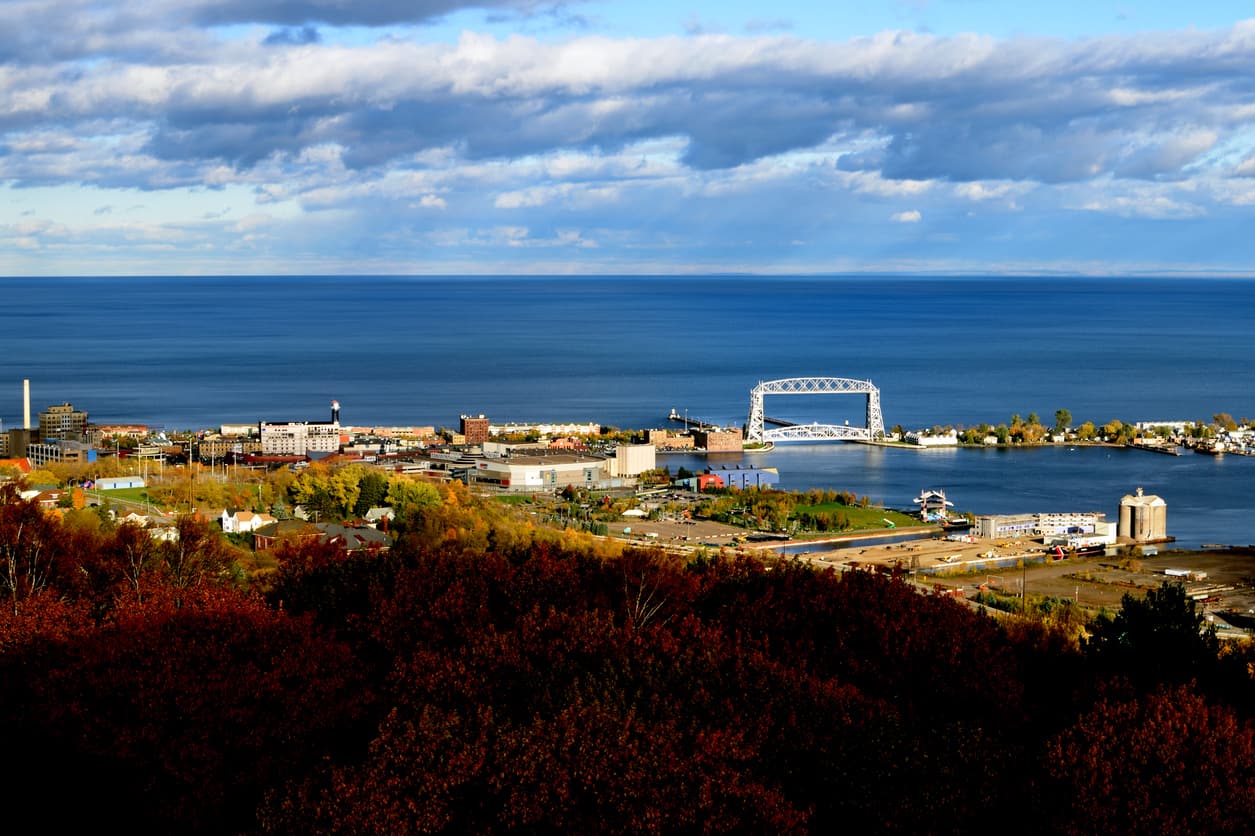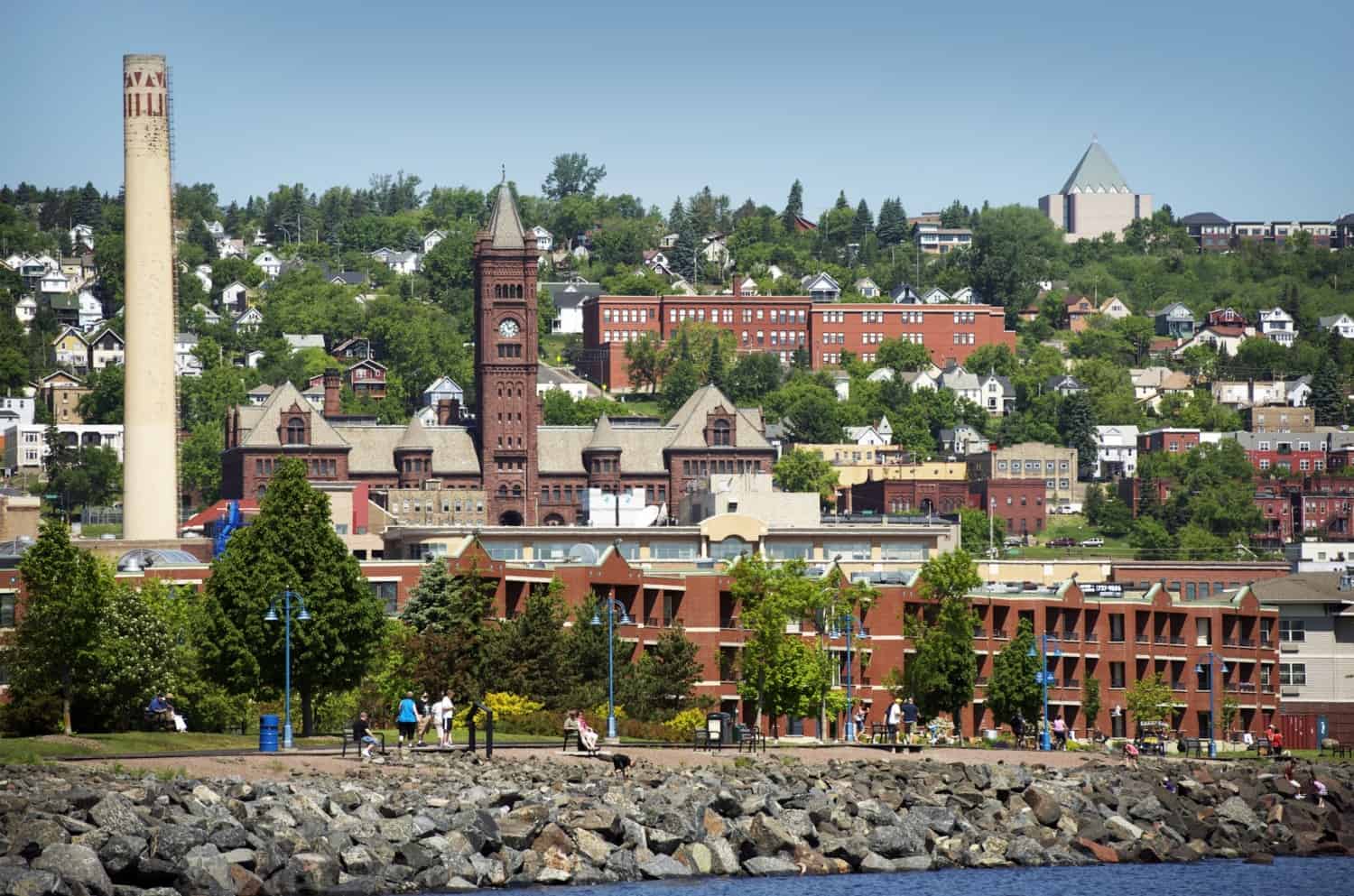 The city's four dog parks give pups a place to romp and socialize and welcome locals and visitors alike. Canal Park's old factories and warehouses now house trendy shops and eateries – many with pet friendly seating where you can watch oceangoing ships pass under the arial bridge. And the shopping mall at historic Fitger's Inn offers pets and their owners a chance to browse, grab a cup of coffee, or get a bite to eat on a pet friendly patio. When it's time to kick up your feet at the end of the day, you'll find a fantastic selection of dog friendly accommodations, including pet friendly hotels, historic inns, charming bed & breakfasts, campgrounds, and vacation rentals.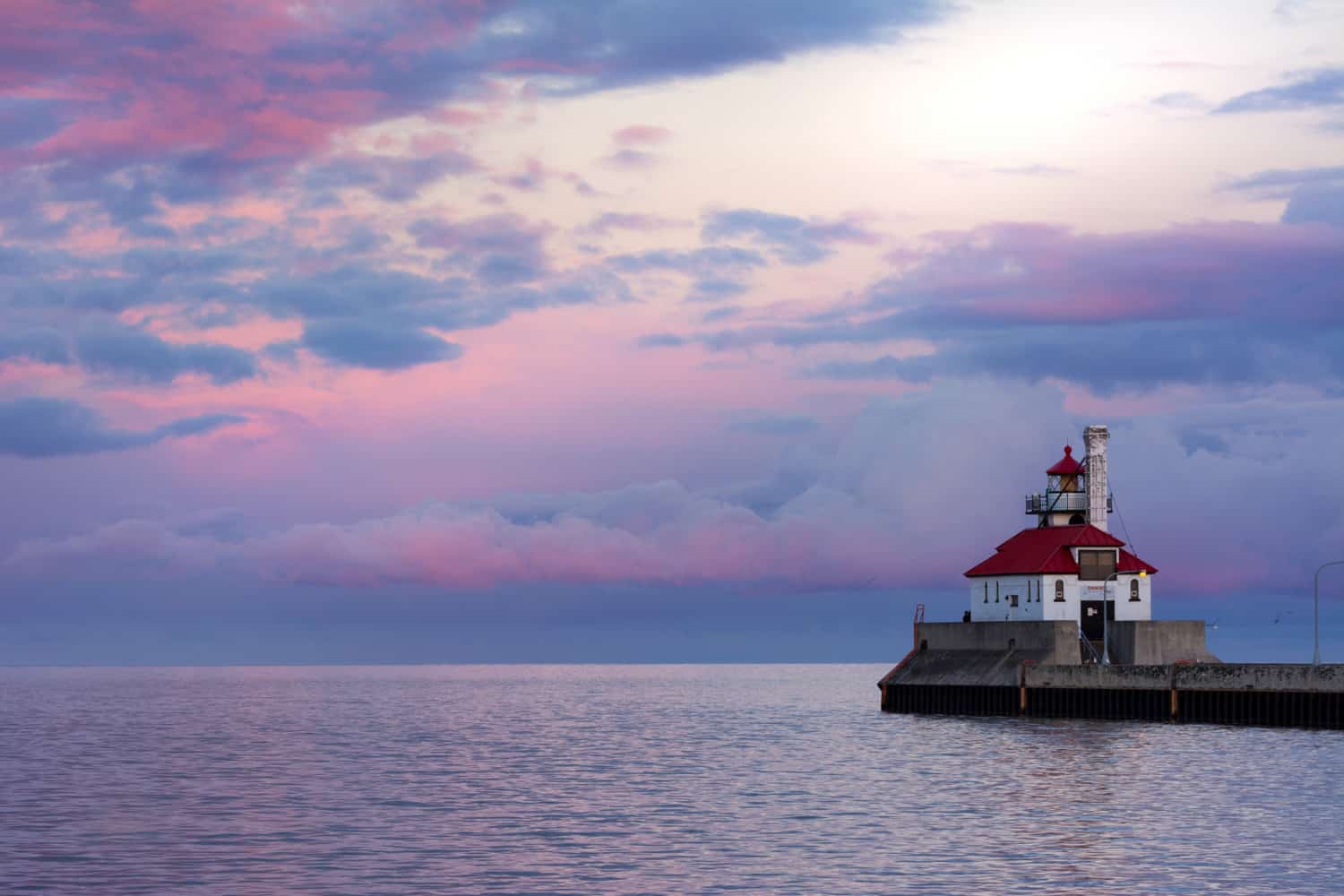 For more information to plan your trip visit GoPetFriendly.com and VisitDuluth.com
Runner-Up: St. George Island, Florida
There are few places in the country like St. George Island. Located on Florida's "Forgotten Coast," this barrier island is divided into three sections. The eastern nine miles are preserved as St. George Island State Park. The middle section is where the public beach, residential areas, restaurants, shops and other businesses are located. And the western end is an exclusive, gated housing community with its own airstrip and some of the most expensive homes on the Gulf of Mexico.
The state park offers miles of pet friendly trails through pine forests and along the shore. The state park beaches are closed to pets to protect the wildlife. But back in town pets are more than welcome to join you for a day on the shore! The primary accommodations here are vacation rentals, though the St. George Inn does have some pet friendly rooms. There are several area campgrounds and more pet friendly hotels in Apalachicola, which is just 12 miles away.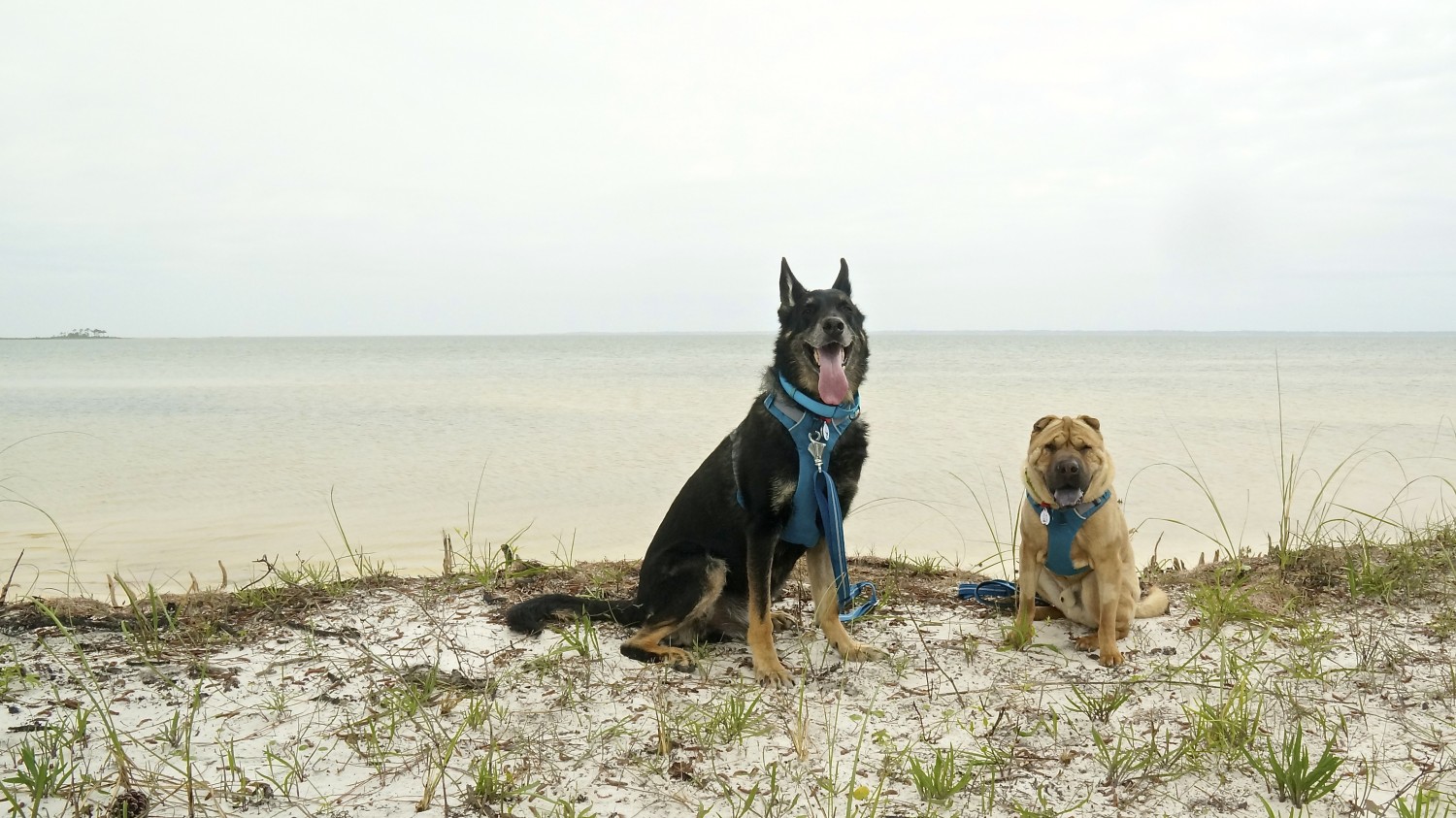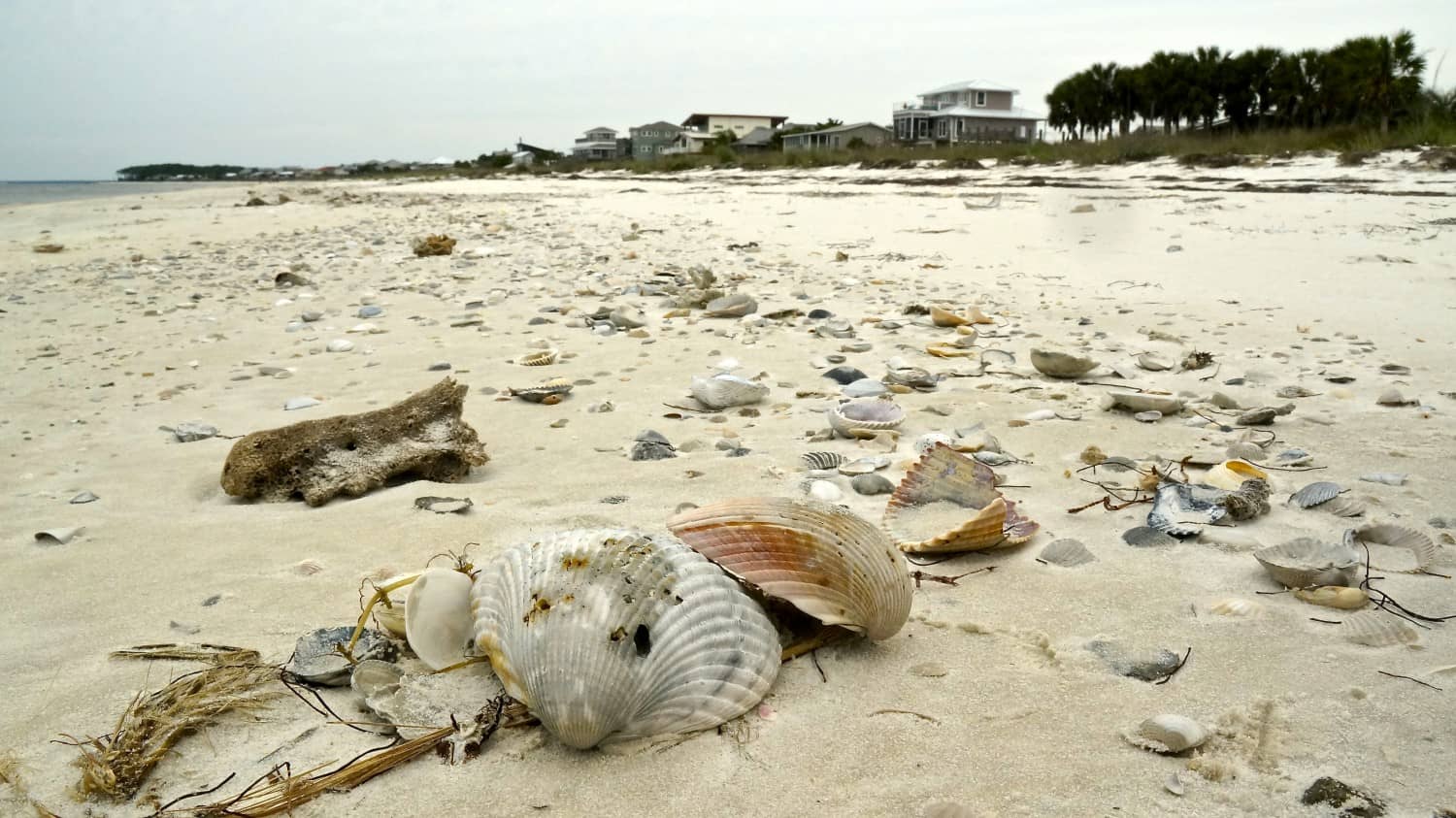 You'll find all the information you need to plan a trip at GoPetFriendly.com and ApalachicolaBay.org
The Post Game Show
Once again, congratulations to Duluth on being named the 2018 Best City for Pet Travelers. And thank you to everyone who nominated and supported their favorite pet friendly destinations in this year's tournament. The posts and pictures you shared will help other pet travelers plan trips and make fantastic memories with their pets!
And thank you the co-sponsors of this event: Red Roof Inn, Sleepypod, and Best Friends Pet Hotels. Without them we'd just be woof, woof, woofing … they provide the treats that make this competition so much fun for the participants. Thank you all!
Planning a pet friendly trip of your own? We'll make it easy:
Pet Friendly Hotels | Pet Friendly Destinations | Pet Friendly Activities
Amazon Affiliate Disclosure: GoPetFriendly.com LLC is a participant in the Amazon Services LLC Associates Program, an affiliate advertising program designed to provide a means for website owners to earn advertising fees by advertising and linking to amazon.com, audible.com, and any other website that may be affiliated with Amazon Service LLC Associates Program. As an Amazon Associate, the owner of this site earns a commission from qualifying purchases.
(Visited 1,346 times, 1 visits today)