Before the start of each summer, our family asks the very same question: Where can we go on vacation? Normally, our clan of five (including 3 little ones) wouldn't have any problems finding a fun place to kick up our feet and relax, but most destinations wouldn't accept the furriest member of our troupe. Weighing in at over 100 lbs, Maya, our 13-year-old Rottweiler-Labrador Retriever mix, isn't exactly your average purse puppy. Yet, as a loyal member of our pack, we're not about to leave her behind!
Suddenly, picking a summer destination isn't so straightforward.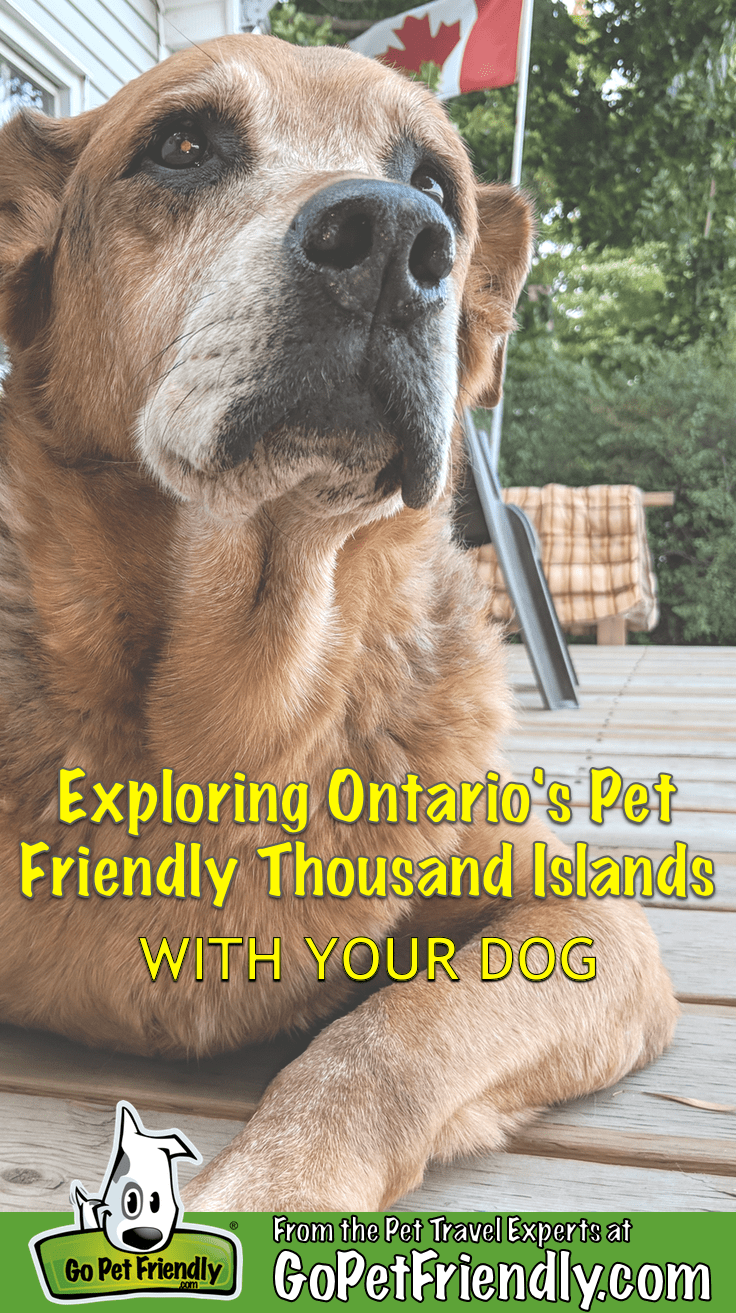 We came to the realization that renting a pet-friendly cottage is, by far, the way to go. So, where do we Montrealers go to get away from the hustle bustle of city living? This time around, we chose the spectacular, forested sights of The Thousand Islands region of Eastern Ontario. The cottage in Lyndhurst on, serene Grippen Lake, was quick ride from a plethora of historical attractions and museums in Kingston, and the perfect getaway for our little people and our big pup!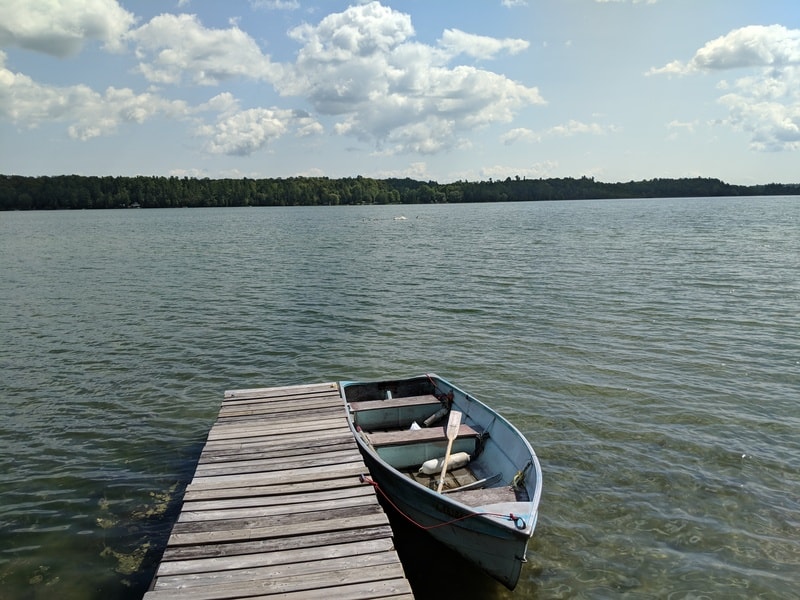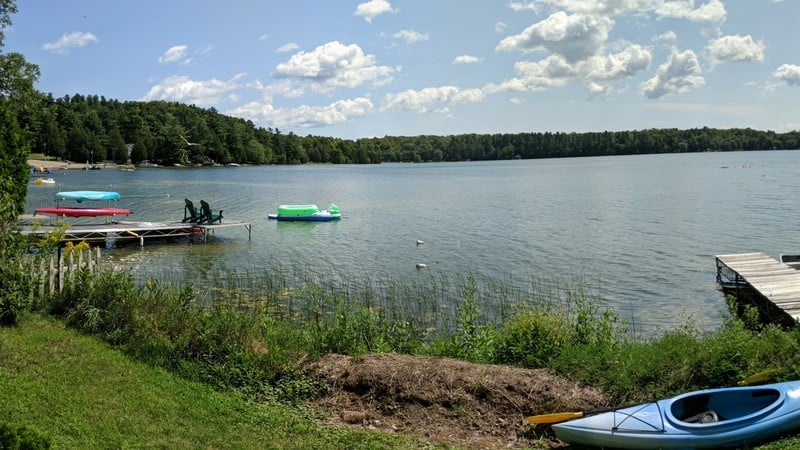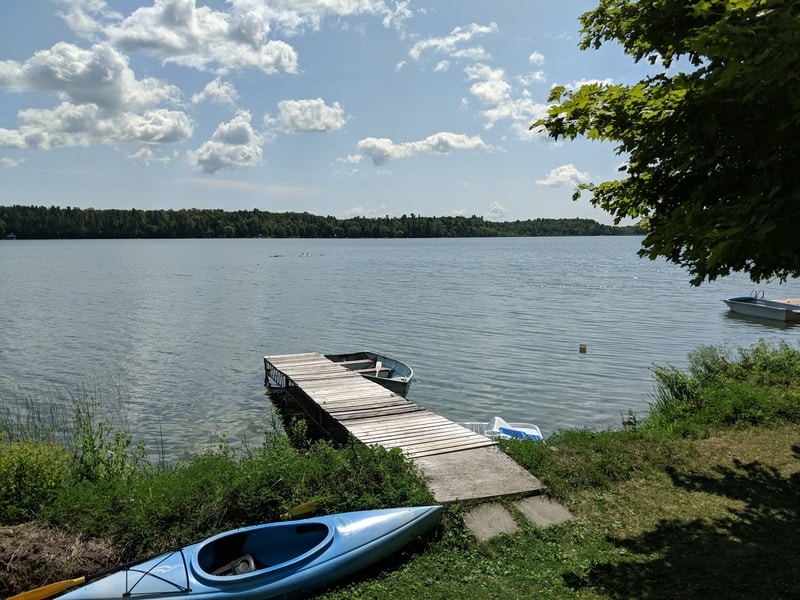 Lyndhurst – Serene Cottages, Perfect For Pets And Little Monsters
In quaint little Lyndhurst, we rented a pet-friendly cottage on Grippen Lake that boasted fantastic fishing and even better sunsets. While we've often stayed at places where the water's edge was deep, rocky, and weedy, this place had a shallow, sandy bottom that was easily accessible.
Maya loves to swim, but has struggles with arthritis, so this place was a veritable godsend. Maya enjoyed swimming along the water's edge while the kids waded next to her in search of colorful rocks, frogs, catfish, and of course, sunken treasure. And after playing in the water, curling up on the deck for a nap was Maya's idea of the perfect vacation.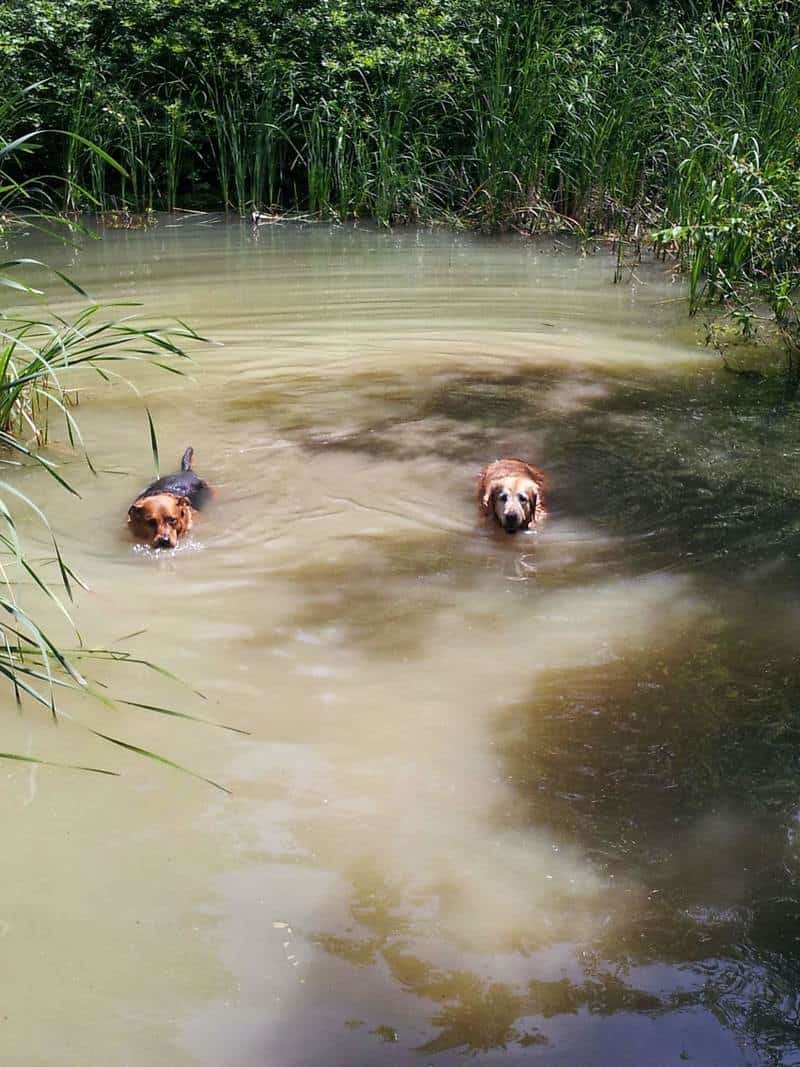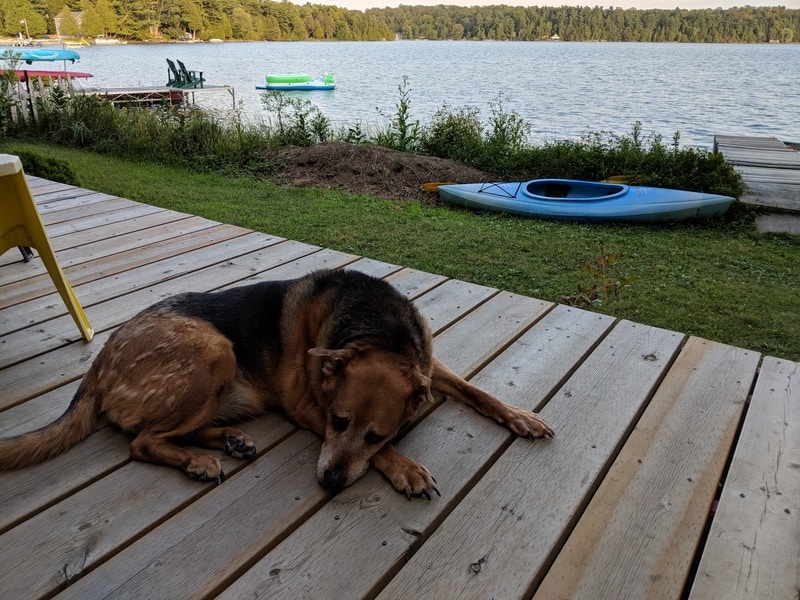 Lansdowne – Visit The Weekly Outdoor Farmer's Market
Since we've stayed in Lansdowne several times, we were well acquainted with their weekly farmer's market. Easily accessible with plenty of parking, we love their locally grown produce, baked goods, woven crafts, jewelry, art, maple syrup, and honey. Most people visiting the fairgrounds bring along their dogs while they peruse the vendors' tables. Don't be surprised when sellers ask if they can give your furry friend a treat!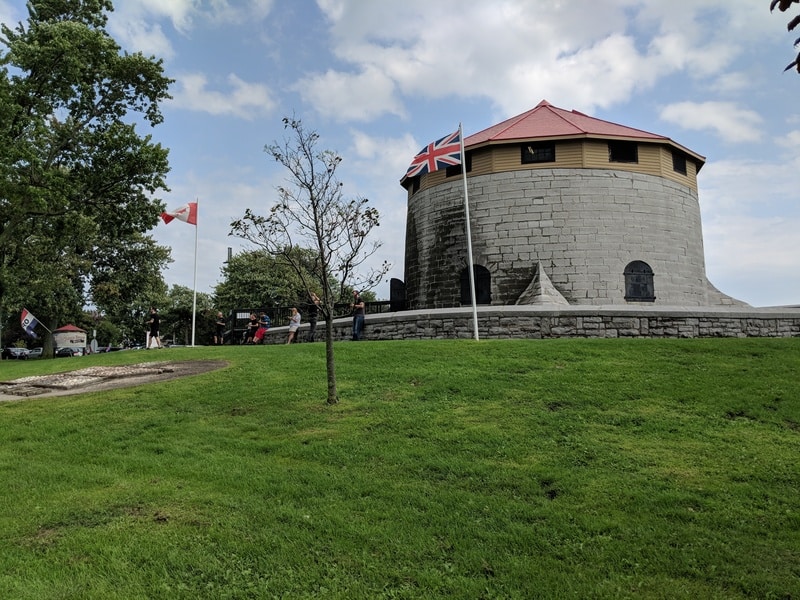 Kingston – The History Of Canada, All In One Place
Although Kingston is considered the 5th friendliest city in Canada towards dogs, there are some places you won't be able to visit with your furry companion. Having said that, there are quite a few outdoor areas you can bring your dog while taking in some culture. For instance, we brought Maya for a leisurely stroll along the streets of Kingston, full of historic buildings, to the Lake Ontario Park where the Waterfront Trail displayed a breathtaking view.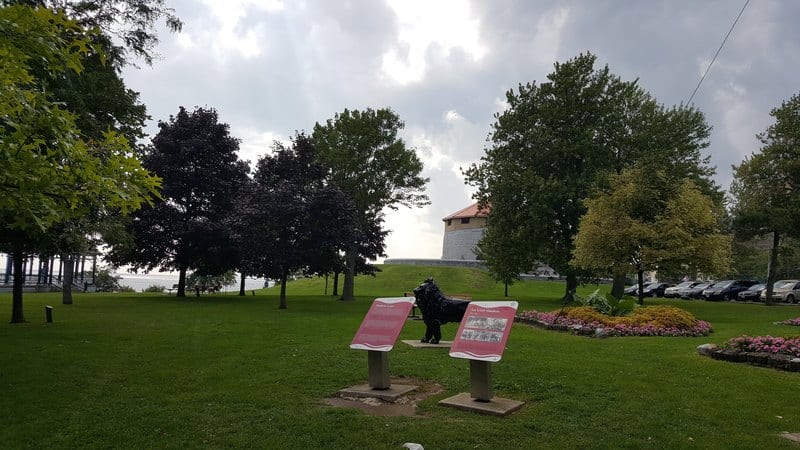 When you visit, be sure to check out one of the many pet-friendly patios, such as Chez Piggy, for a refreshing beverage before taking the free ferry to Wolfe Island. And yes, dogs are welcome!
Charleston Lake Provincial Park – An Awesome Beach For Dogs!
Charleston Lake Provincial Park's wild beauty will leave you positively speechless. Though not as large as their human-only beaches, we were nonetheless happy to be able to go swimming with Maya at the dog beach. There were several picnic tables in the area, lots of shade trees, and the entrance into the water was very low. The moment she realized she could join the other dogs paddling about, she made a beeline for the refreshing lake.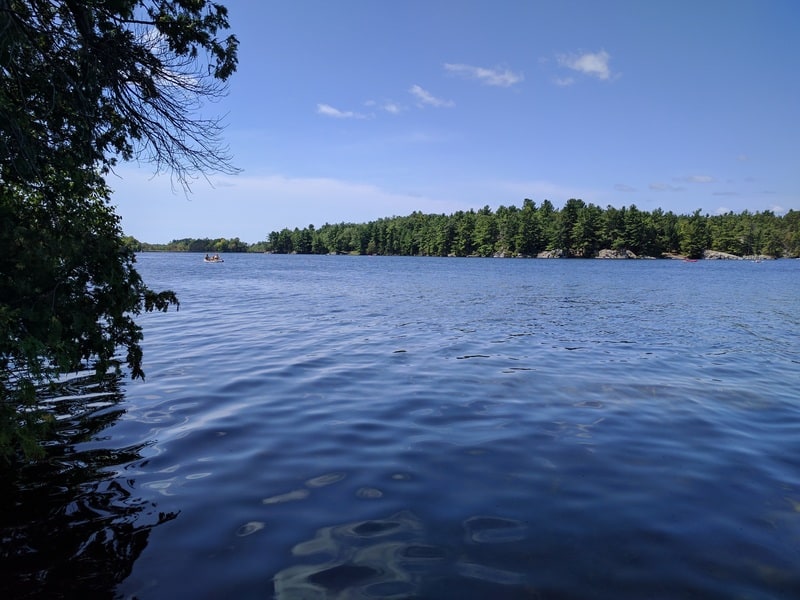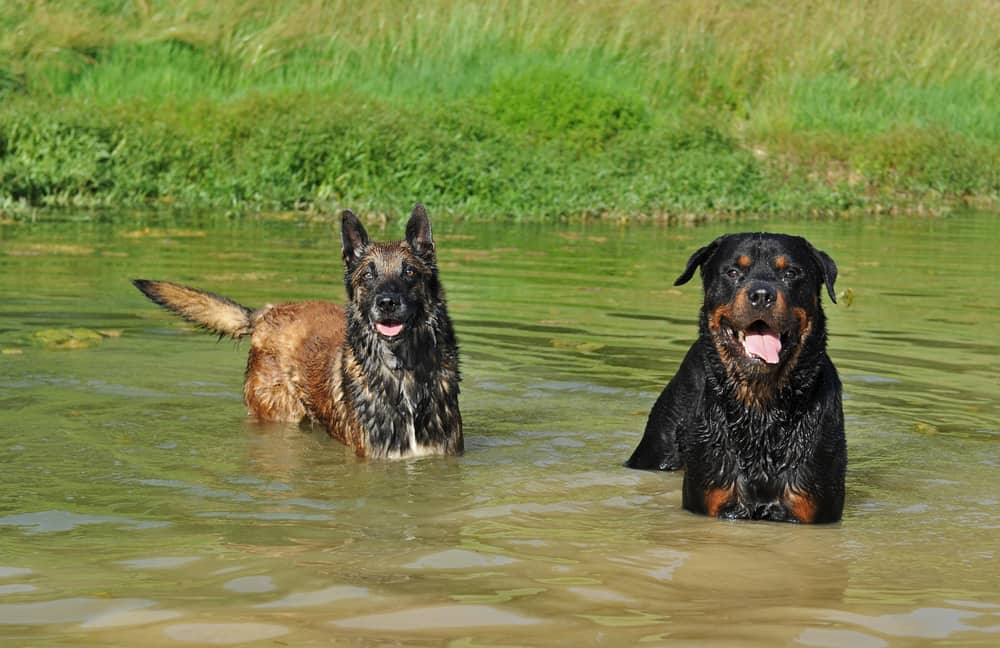 With countless places to visit in the Thousand Islands region, where will you go on your next dog-friendly holiday?
Learn more about taking your pets to Canada here: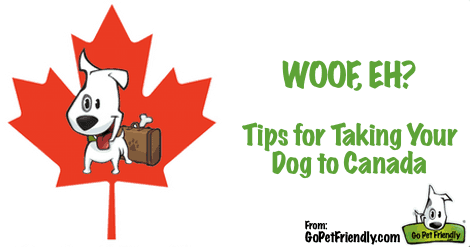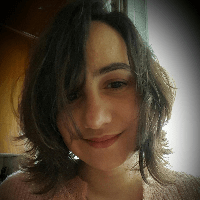 Author bio Lindsay Pereira is a pet-lov'in Montréal-based writer who's a "mommy" to Maya, a sweet-tempered senior Labrador/Rottweiler and Muffy, a grumpy guinea pig with a serious attitude problem. She writes about pets at Animallama.com.
Guest Posts on GoPetFriendly.com: We love sharing stories from people having fun traveling with their pets – especially when they do things a little differently than us! Sharing your pet travel experiences may be just the nudge someone else needs to pack up and head out with their own best friend. If you're interested in writing a guest post for Take Paws, let us know!
Amazon Affiliate Disclosure: GoPetFriendly.com LLC is a participant in the Amazon Services LLC Associates Program, an affiliate advertising program designed to provide a means for website owners to earn advertising fees by advertising and linking to amazon.com, audible.com, and any other website that may be affiliated with Amazon Service LLC Associates Program. As an Amazon Associate, the owner of this site earns a commission from qualifying purchases.
(Visited 4,026 times, 1 visits today)