This post is part of a series on The Ultimate Pet Friendly Road Trip, our 10-month, 15,000-mile tour of the top pet friendly attraction in each of the lower 48 states.
Georgia's Top Pet Friendly Attraction: Rock City Gardens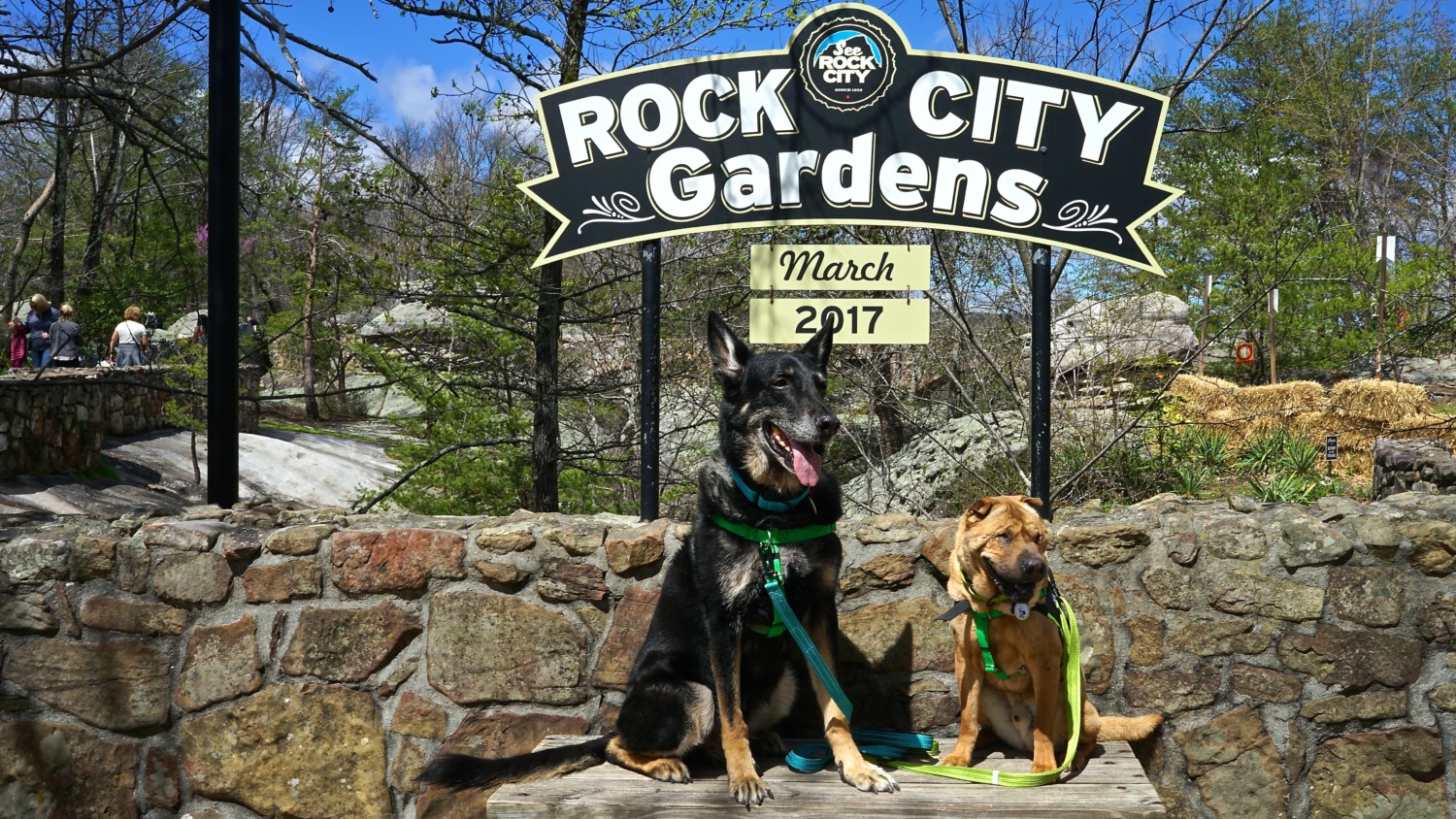 Travelers cruising down the highways in the South and Midwest in the mid-1900s would have certainly have noticed a barn roof or two painted with the slogan, "See Rock City." This was the iconic marketing scheme concocted by Garnet and Frieda Carter to advertise their attraction atop Lookout Mountain, Georgia. The gardens opened to the public in May 1932, and in the years that followed, more than 900 barn roofs in 19 states provided advertising for Rock City.
The Carters began developing this massive walk-through garden on their private estate in the late 1920s. They gathered more than 400 varieties of plants indigenous to the area and placed them along a winding path through the property's unique rock formations like "Needle's Eye," "Balancing Rock," and "Fat Man's Squeeze." Now visitors from around the world come to enjoy the botanical and geological features of this unique attraction.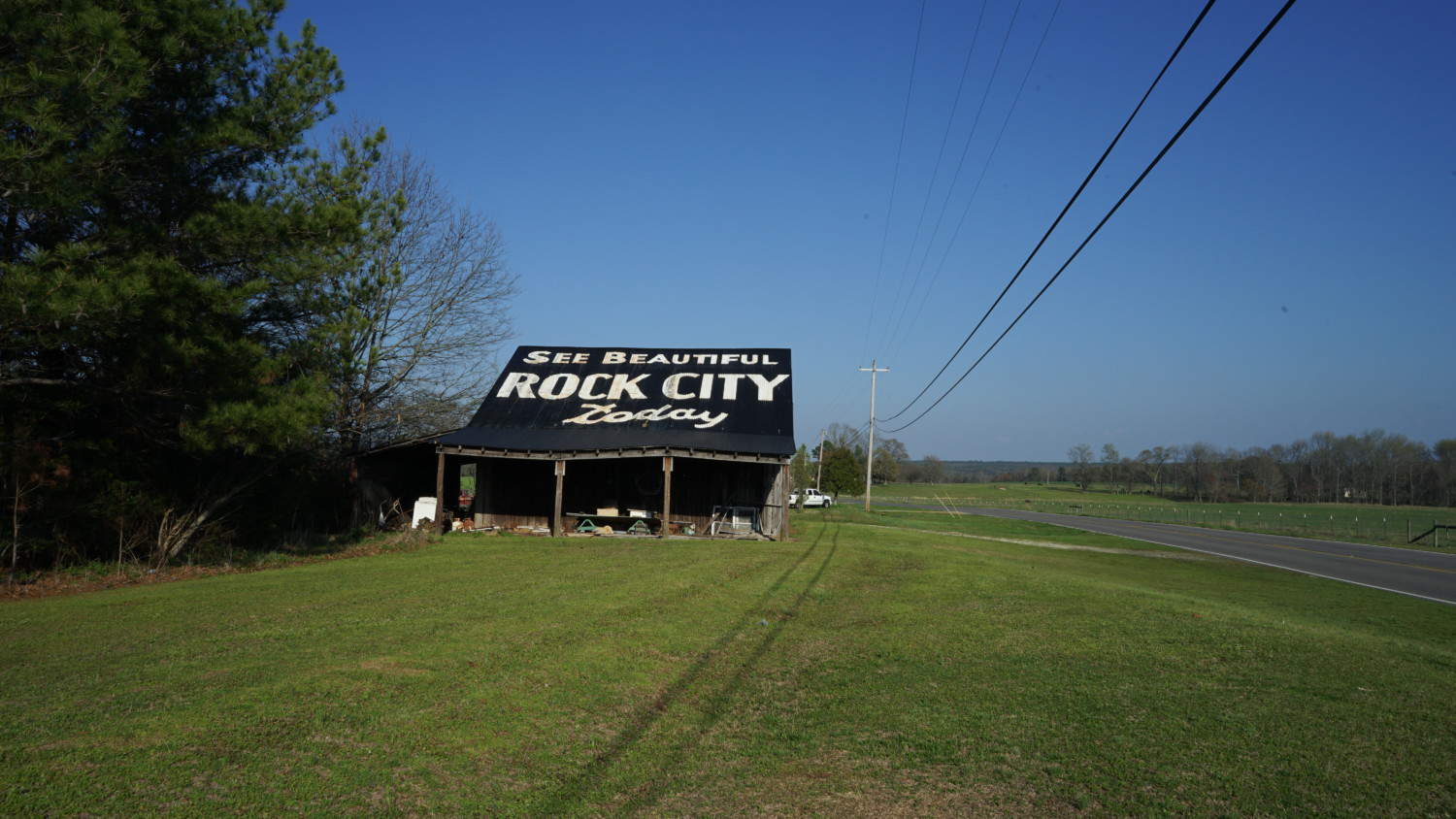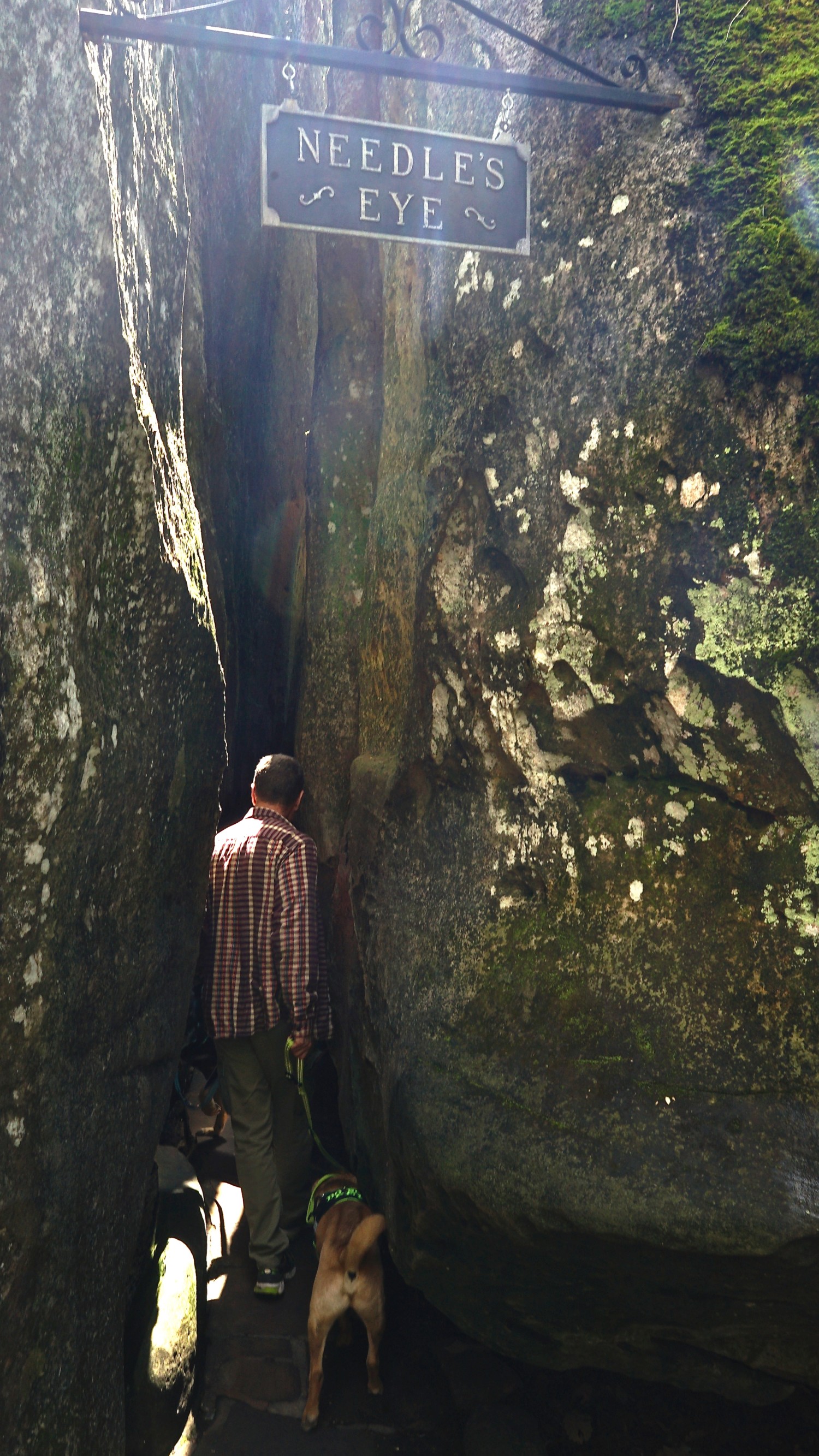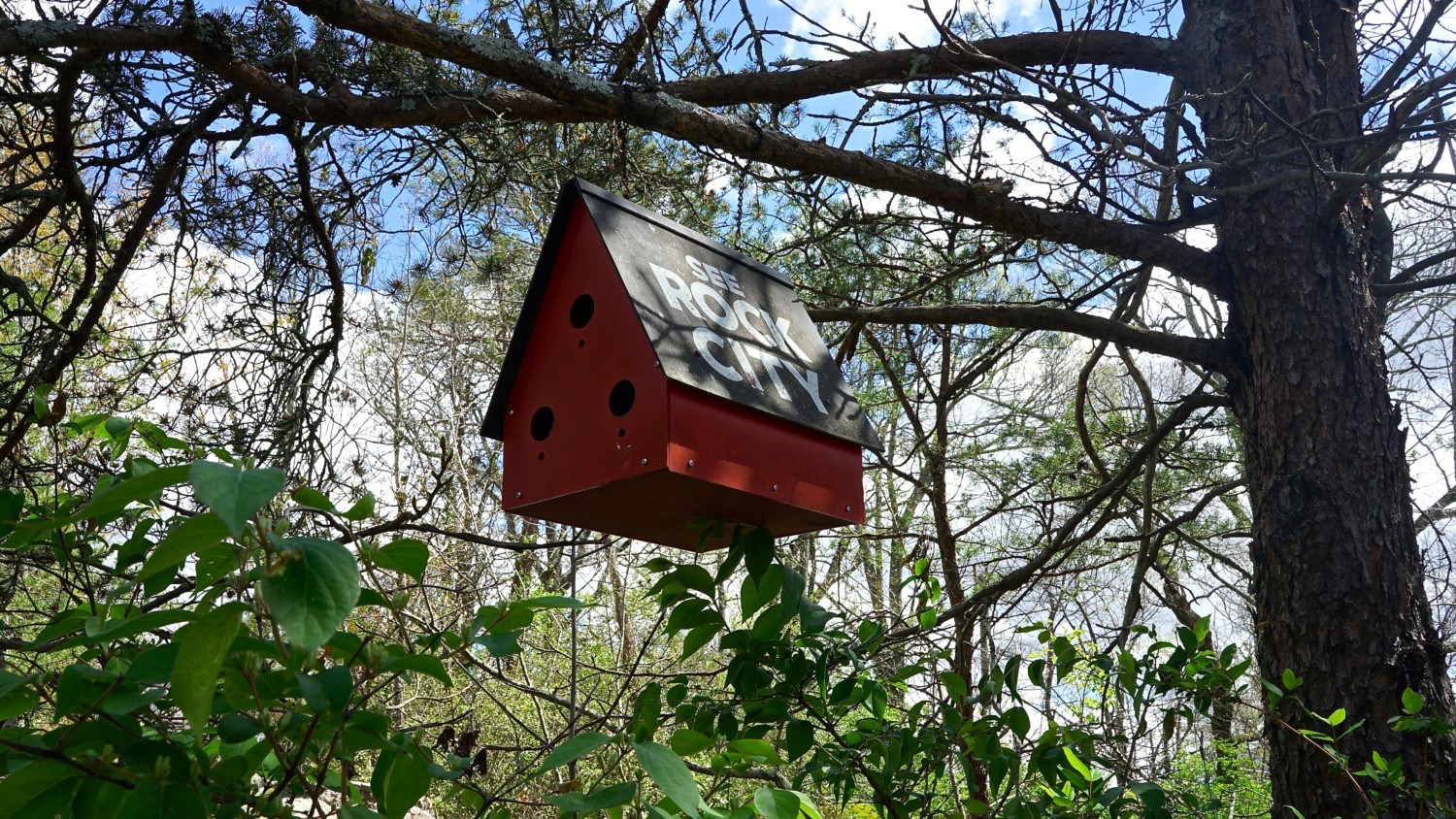 Pets at Rock City
Rock City is proud to be a pet friendly attraction where dogs, cats, goats, and parrots have visited!
Rules for Pets Visiting Rock City Gardens

Pets must be kept on a leash at all times

All pet waste must be picked up and disposed of properly

Leashed pets are welcome on the Enchanted Trail and on the terrace at Café 7

Strollers (for children and pets) are not allowed in the park due to narrow passages and steep stairs
The total distance covered by the trail is only 3/4 of a mile, but with so many things to look at, it can take two to four hours to see it all.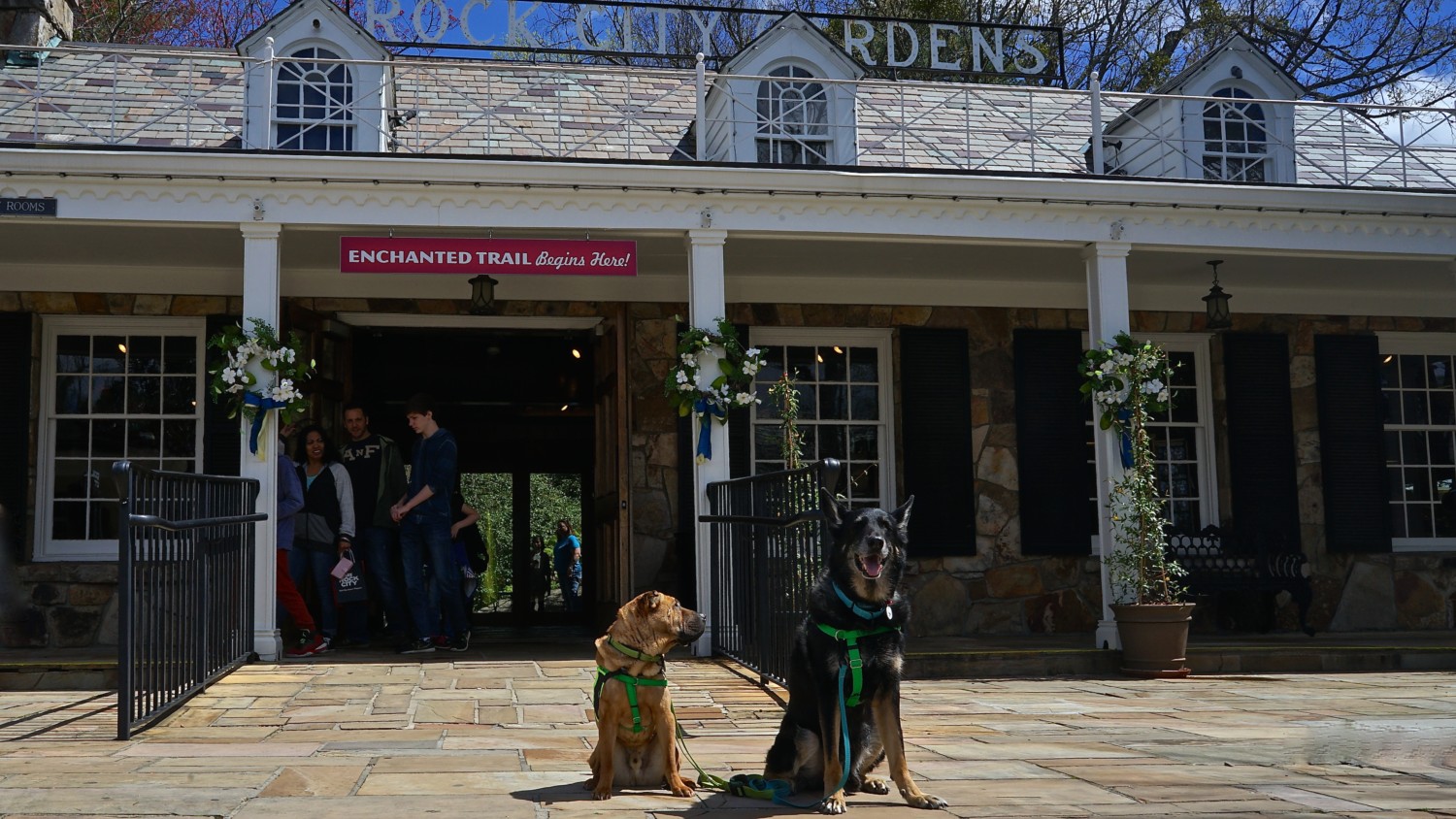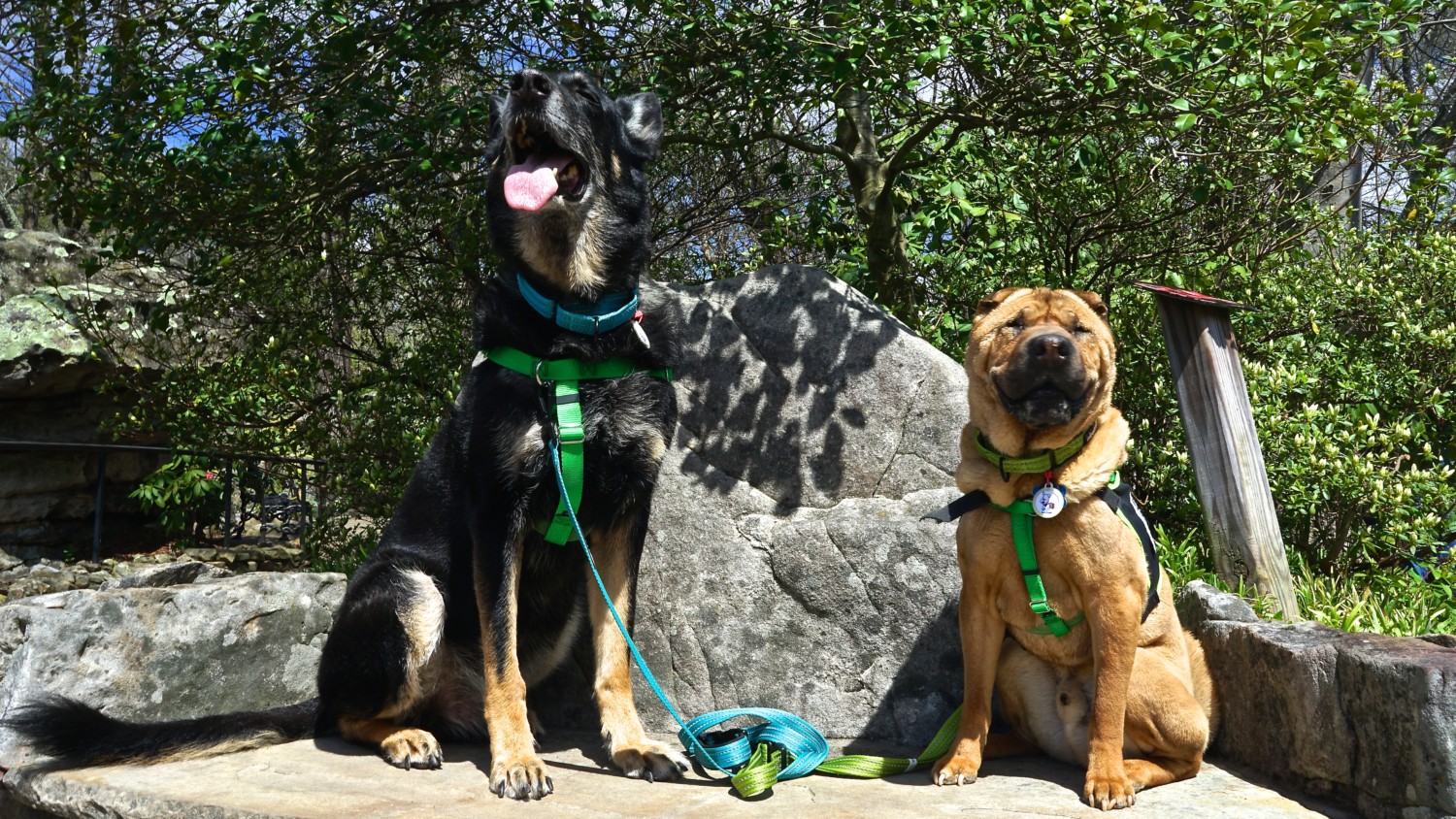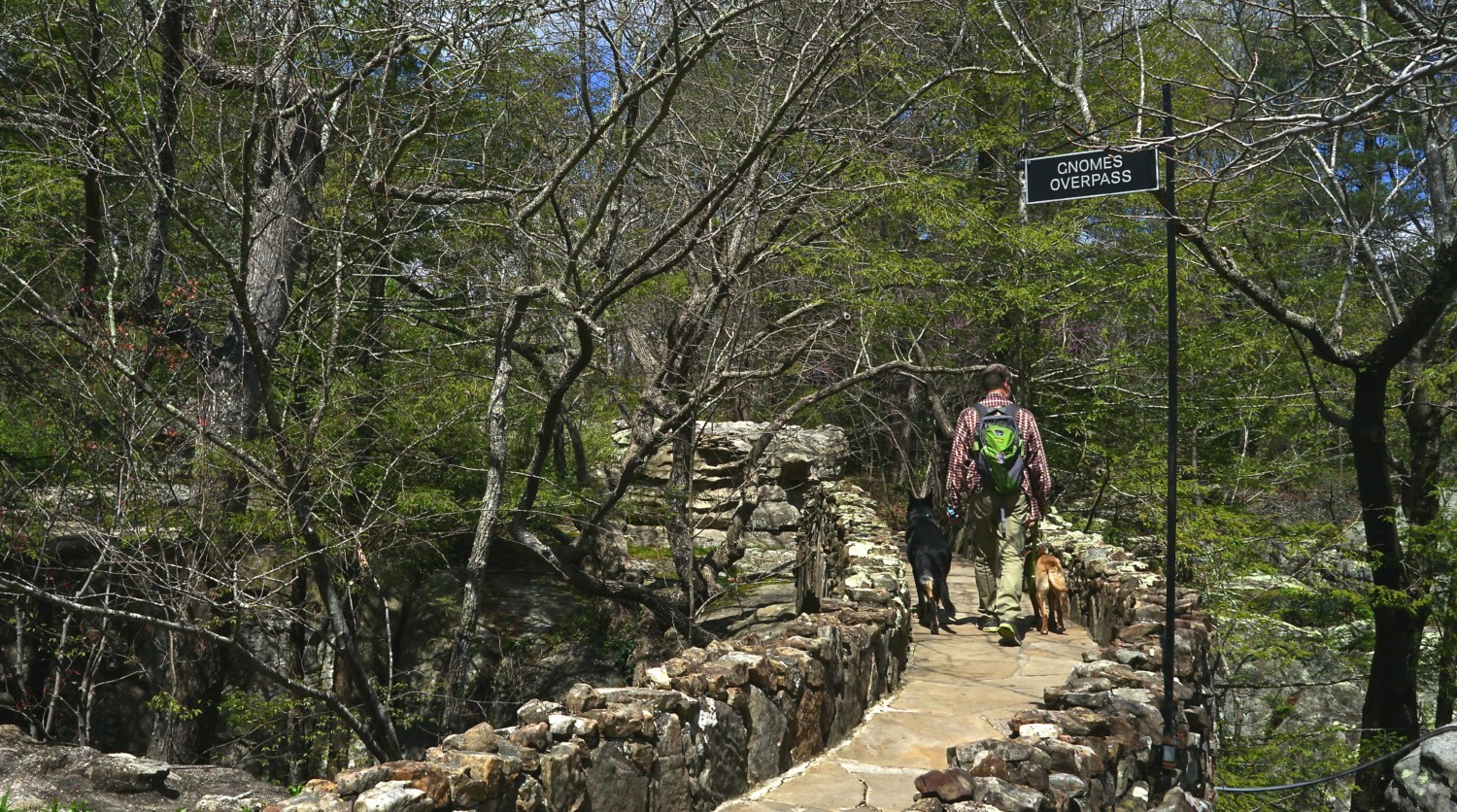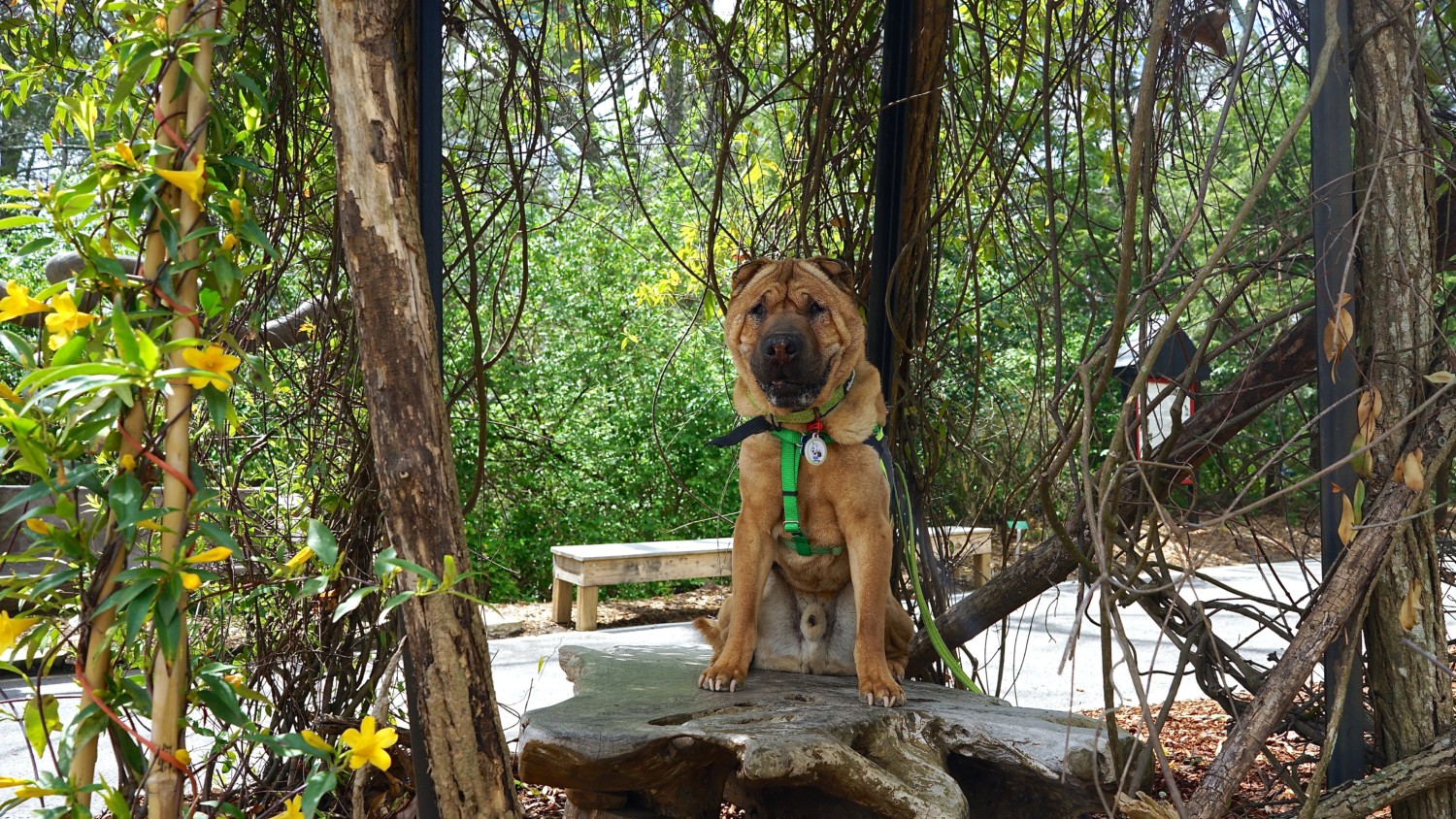 Of course, it's important to leave a little time for goofing around along the way …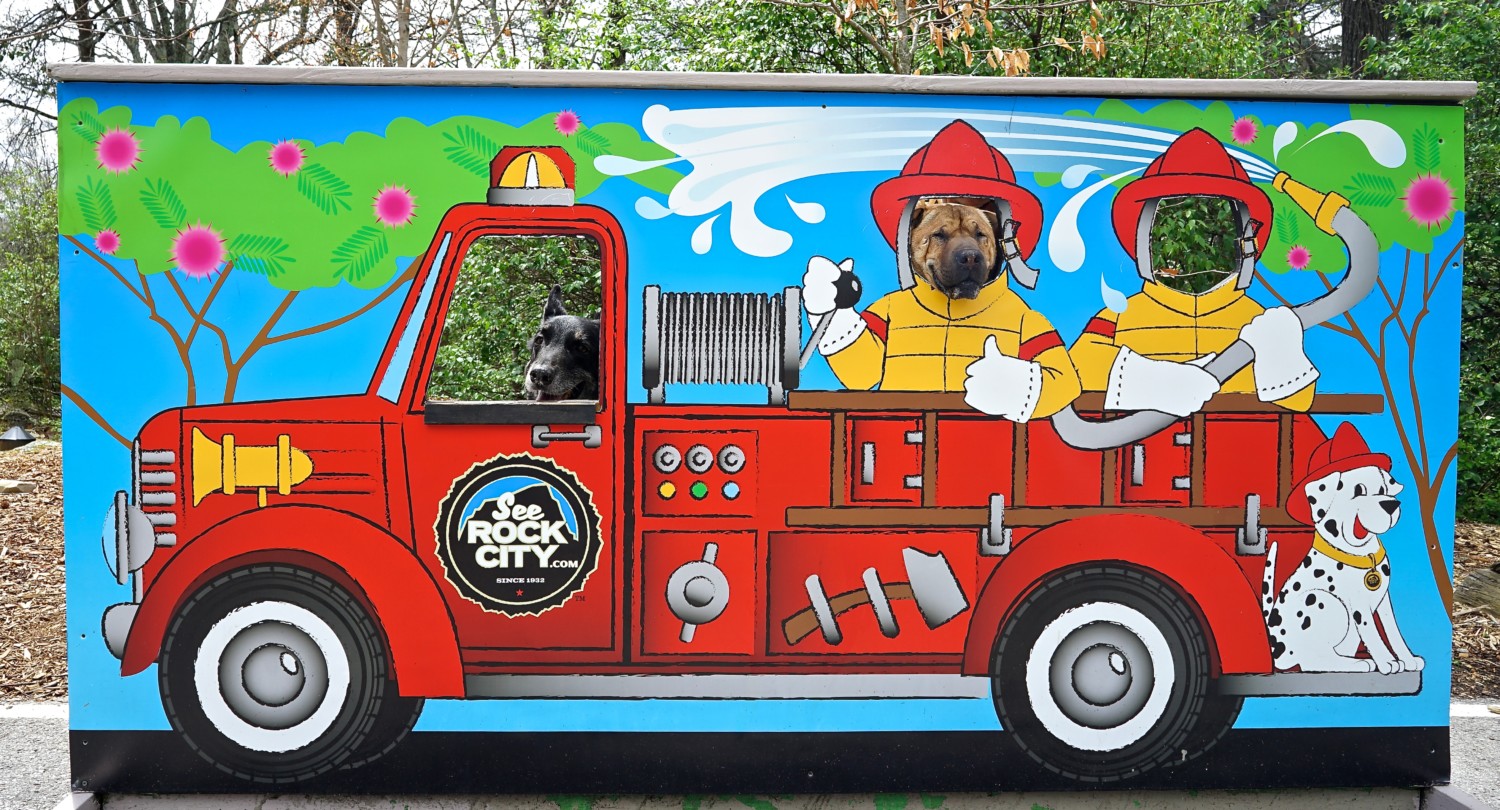 Buster thought this was the perfect place to take a rest, and he couldn't figure out why the kids refused to walk down the path in front of him …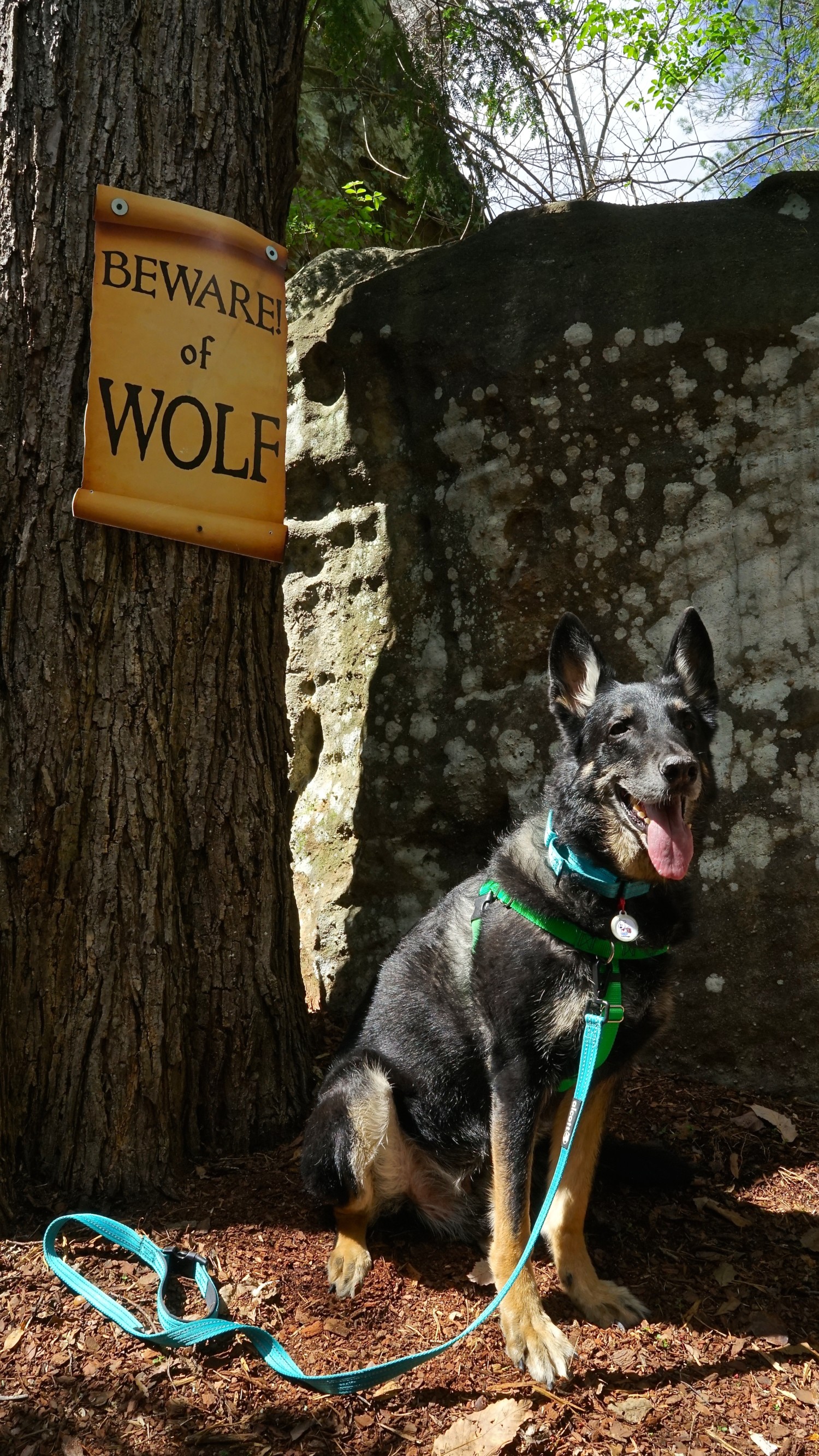 Different seasons find different flowers in bloom, but no matter when you visit you won't be disappointed with the display!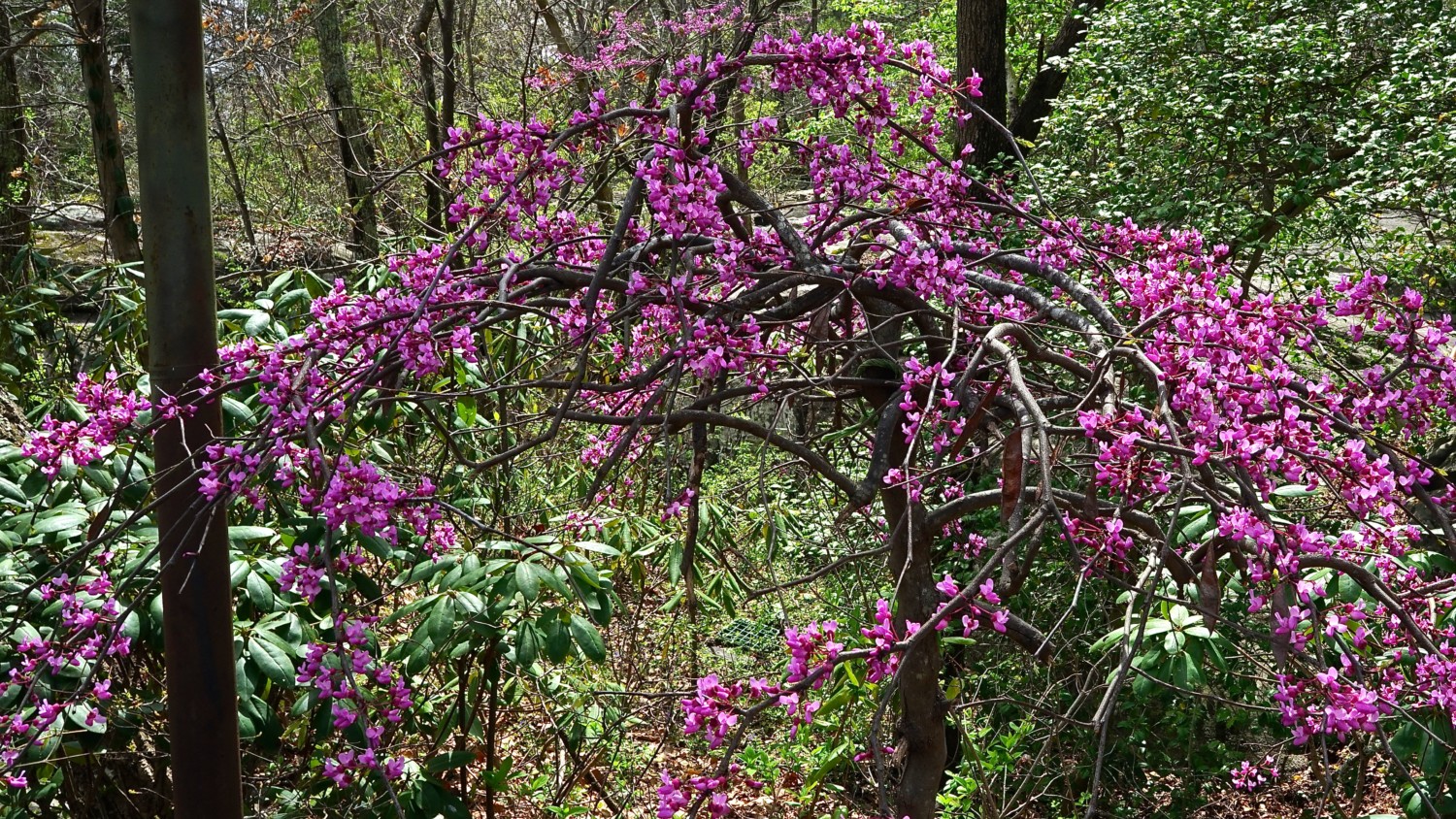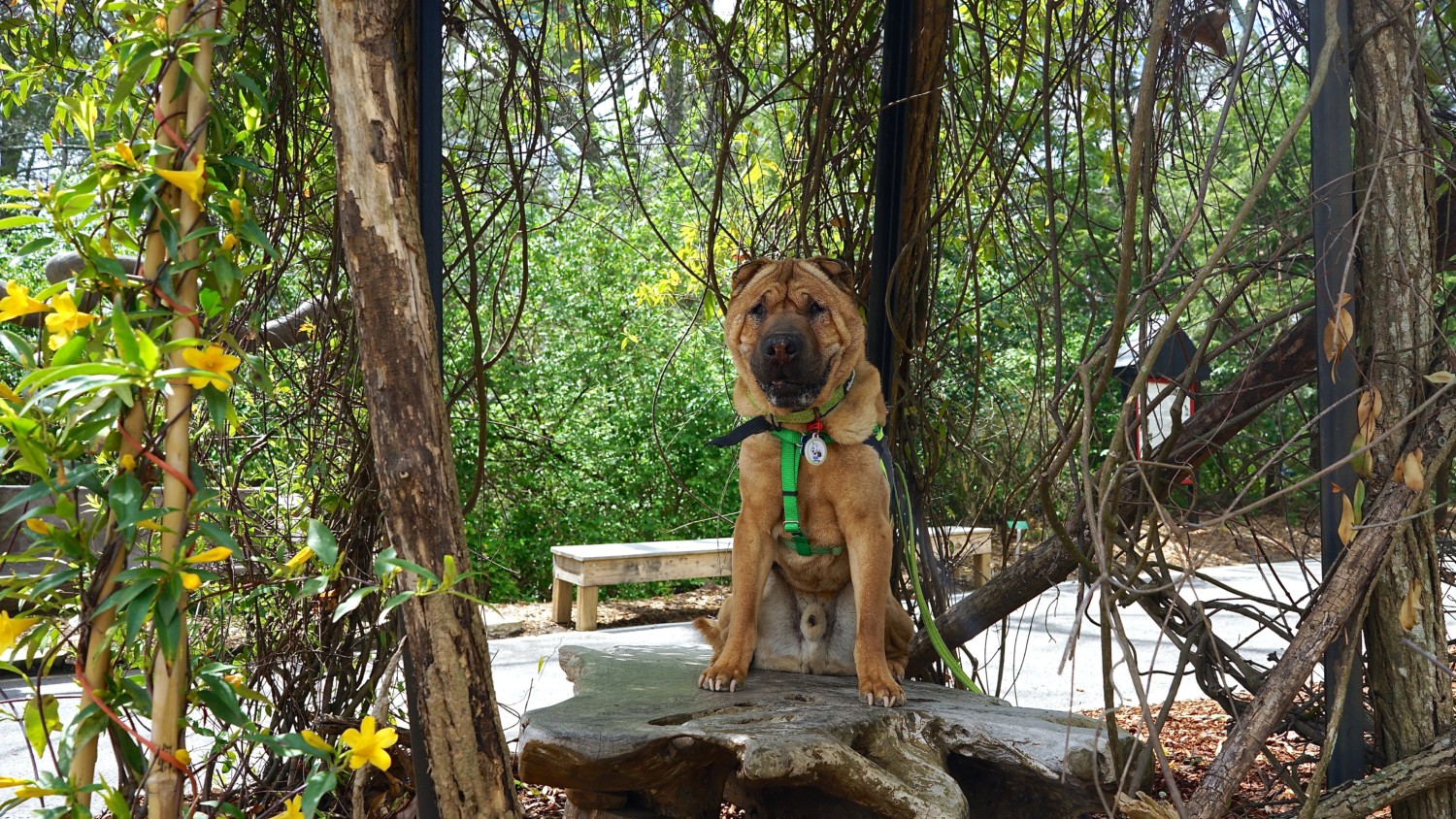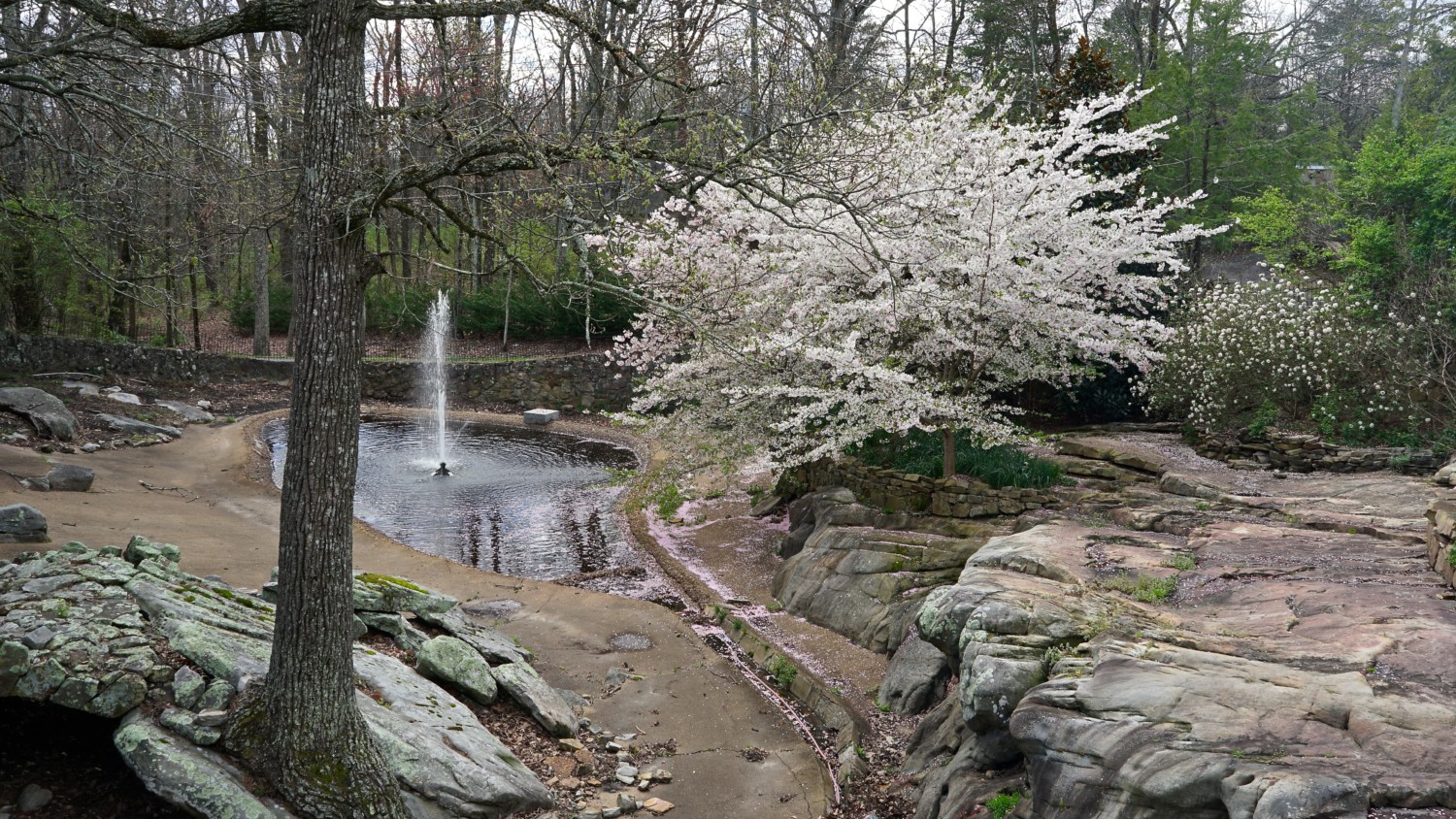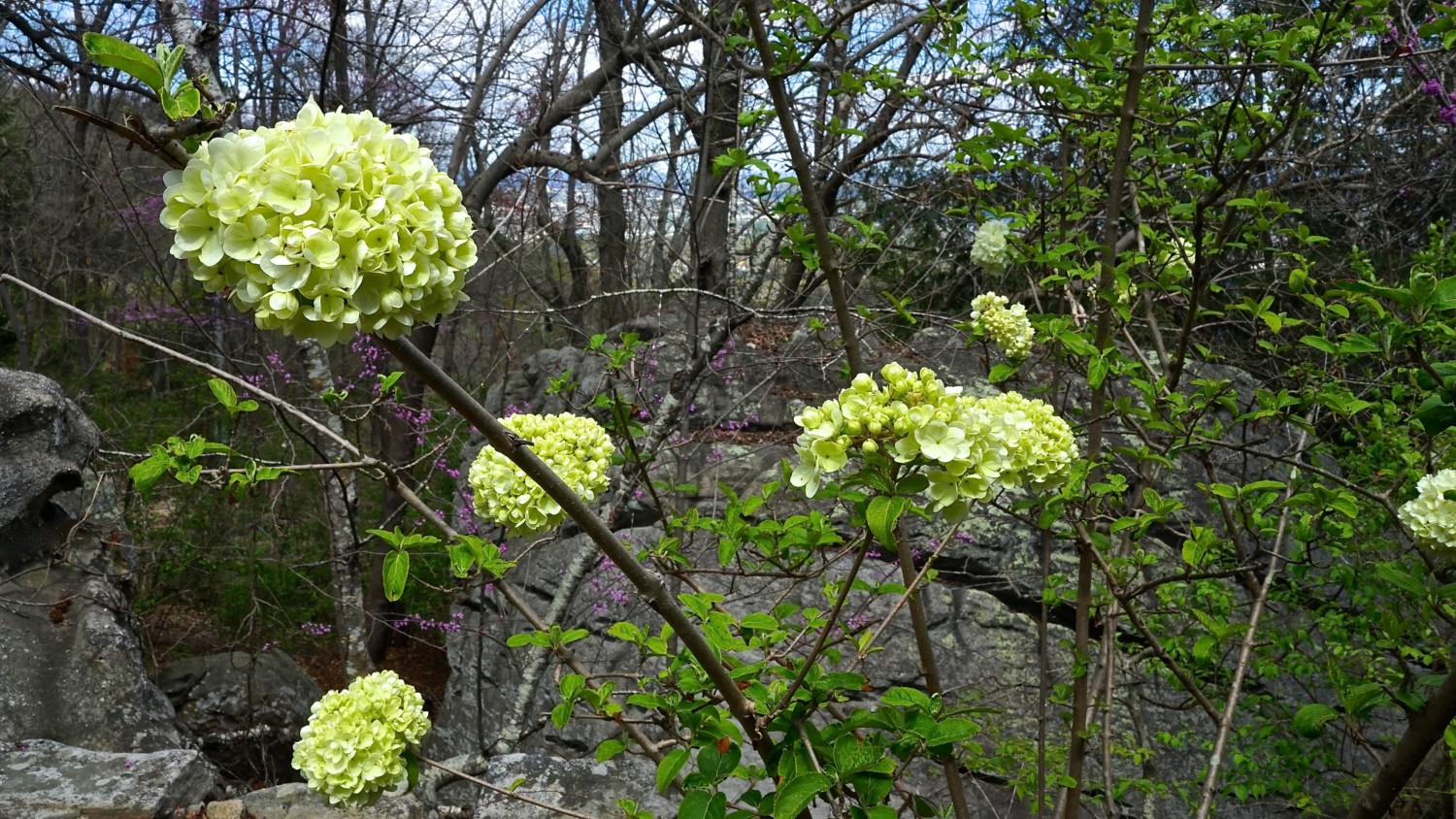 The pièce de résistance of the park is the view from Lover's Leap, where it's said that you can see seven states on a clear day. This is also where you'll find Café 7, with pet friendly seating on the terrace, and 7 States Flags Court, where the flags of all the visible states fly.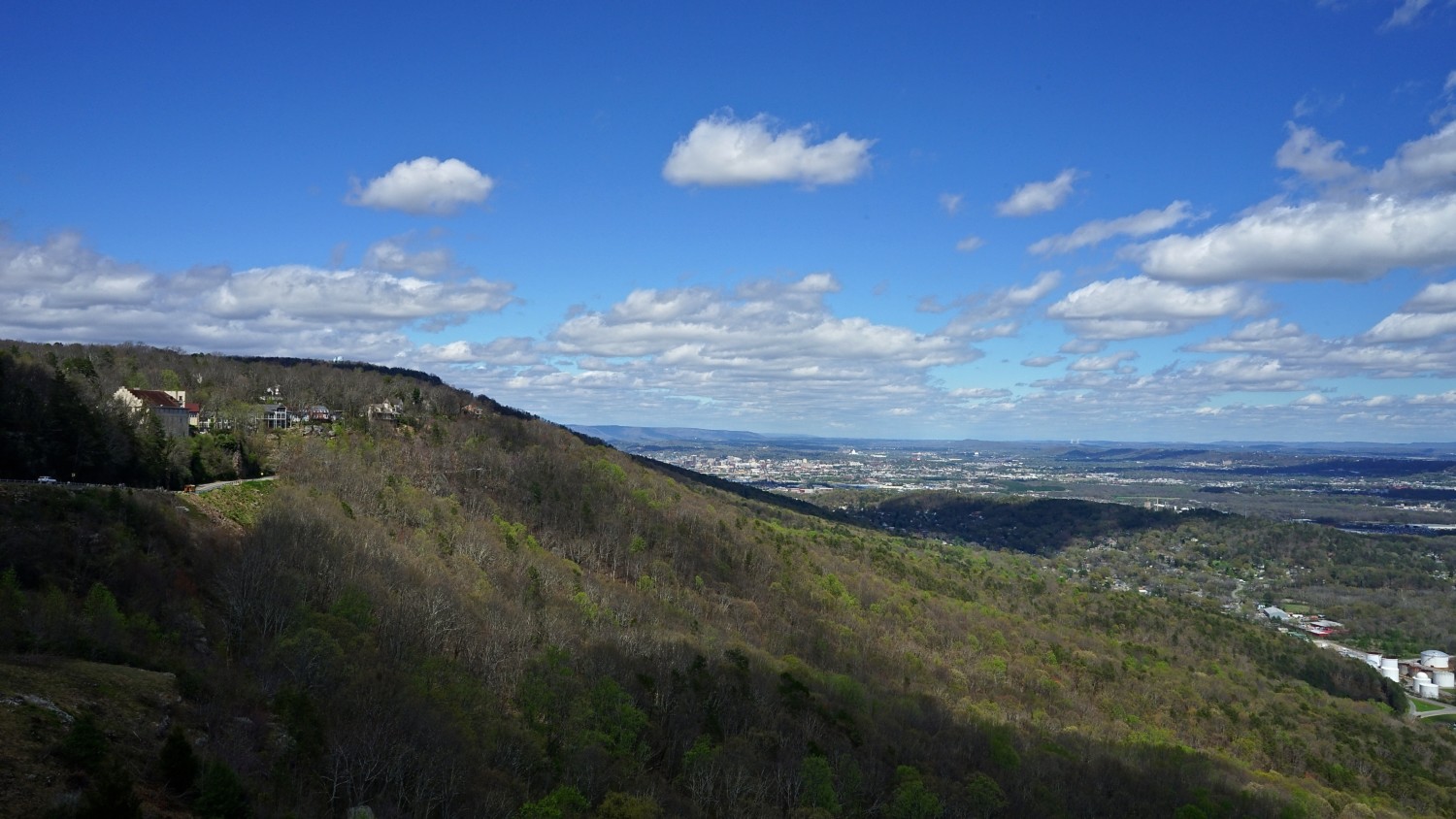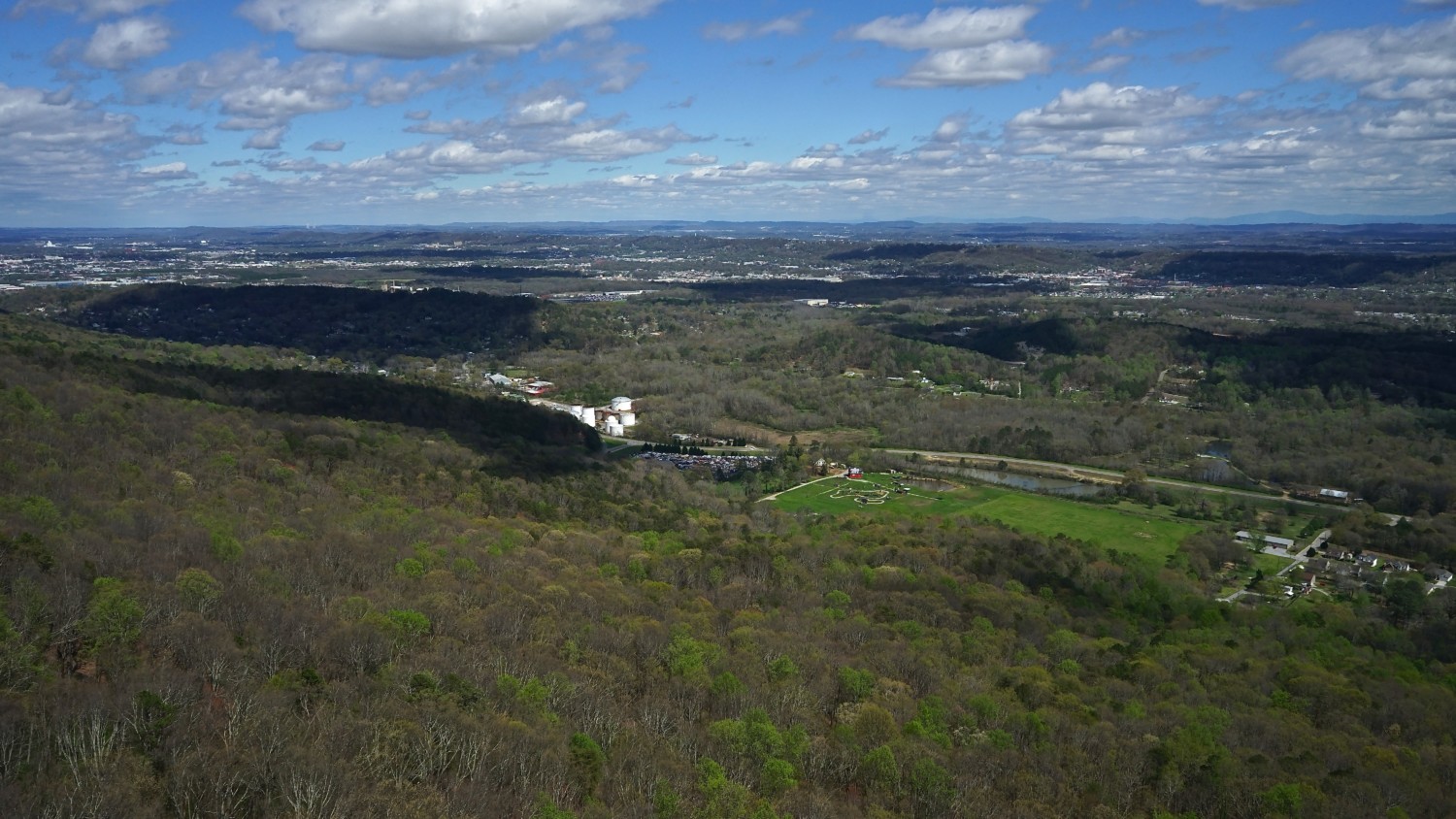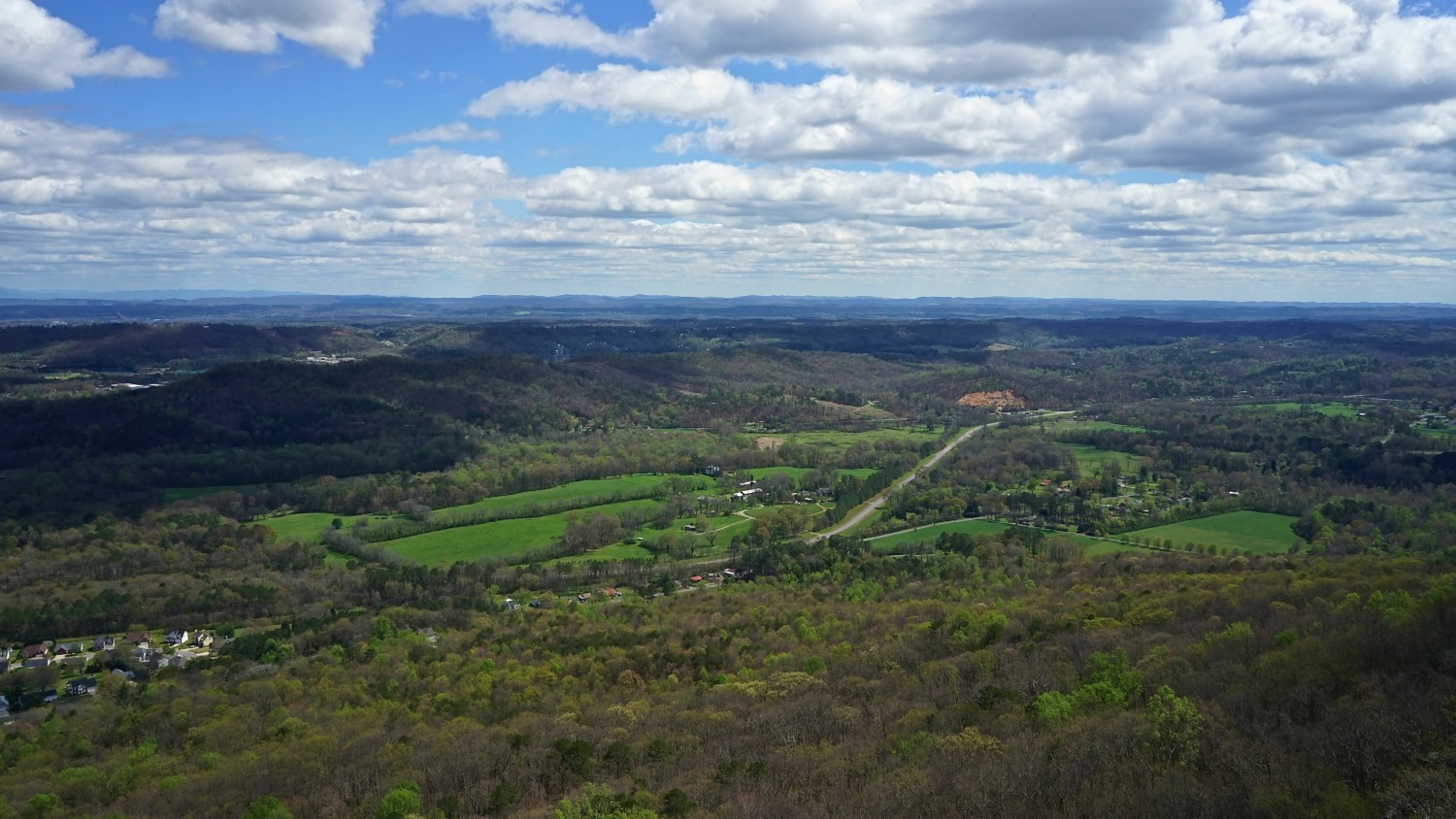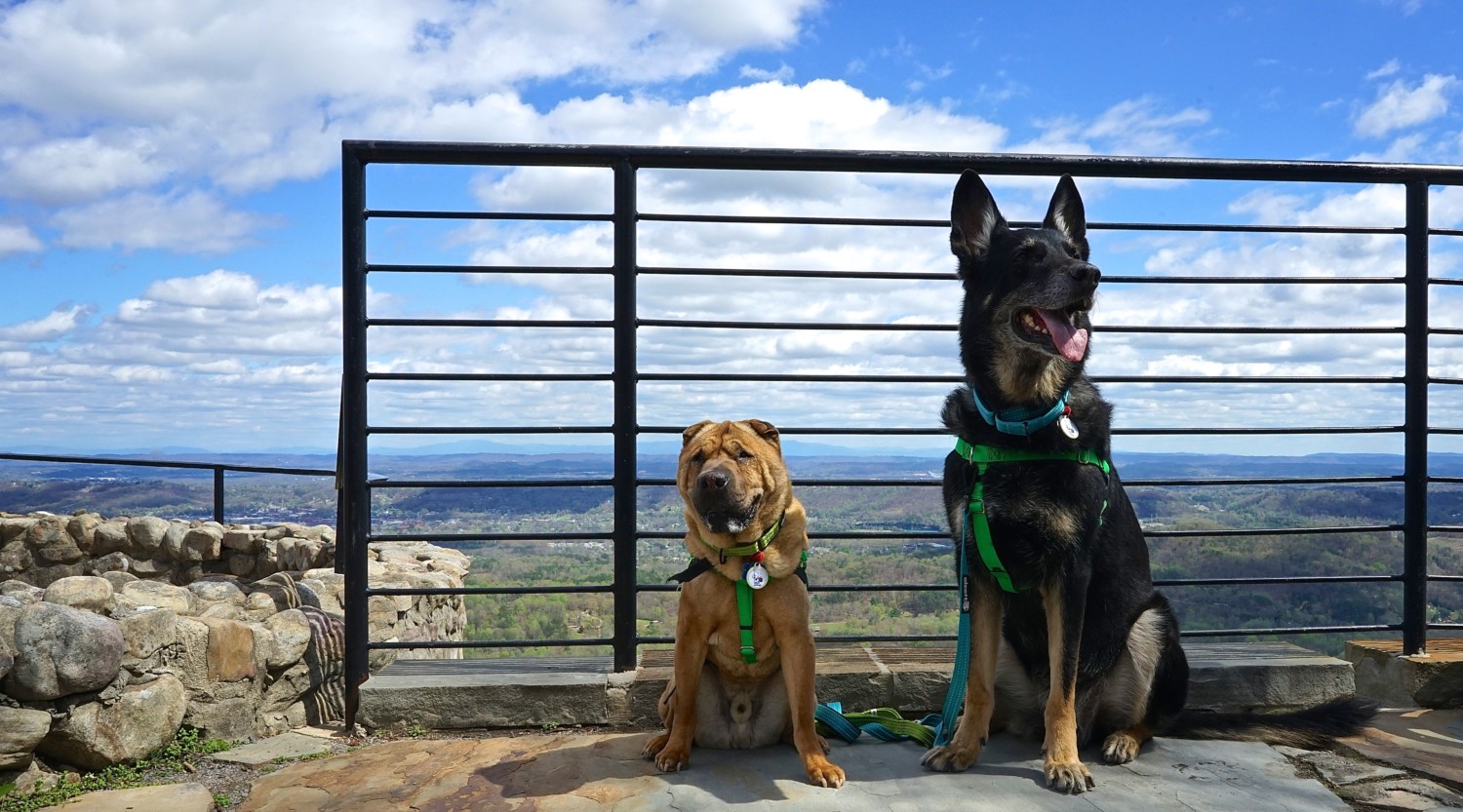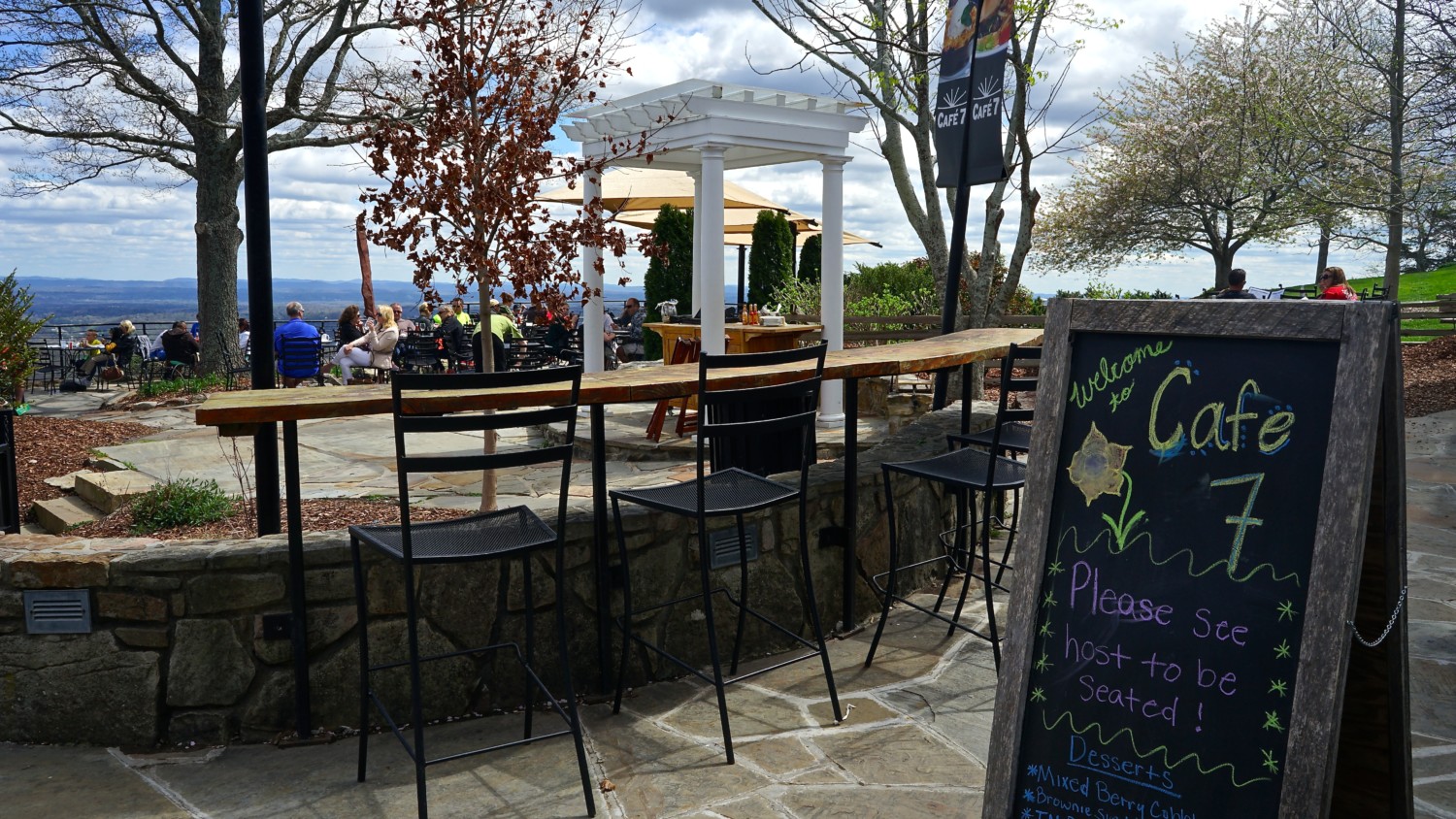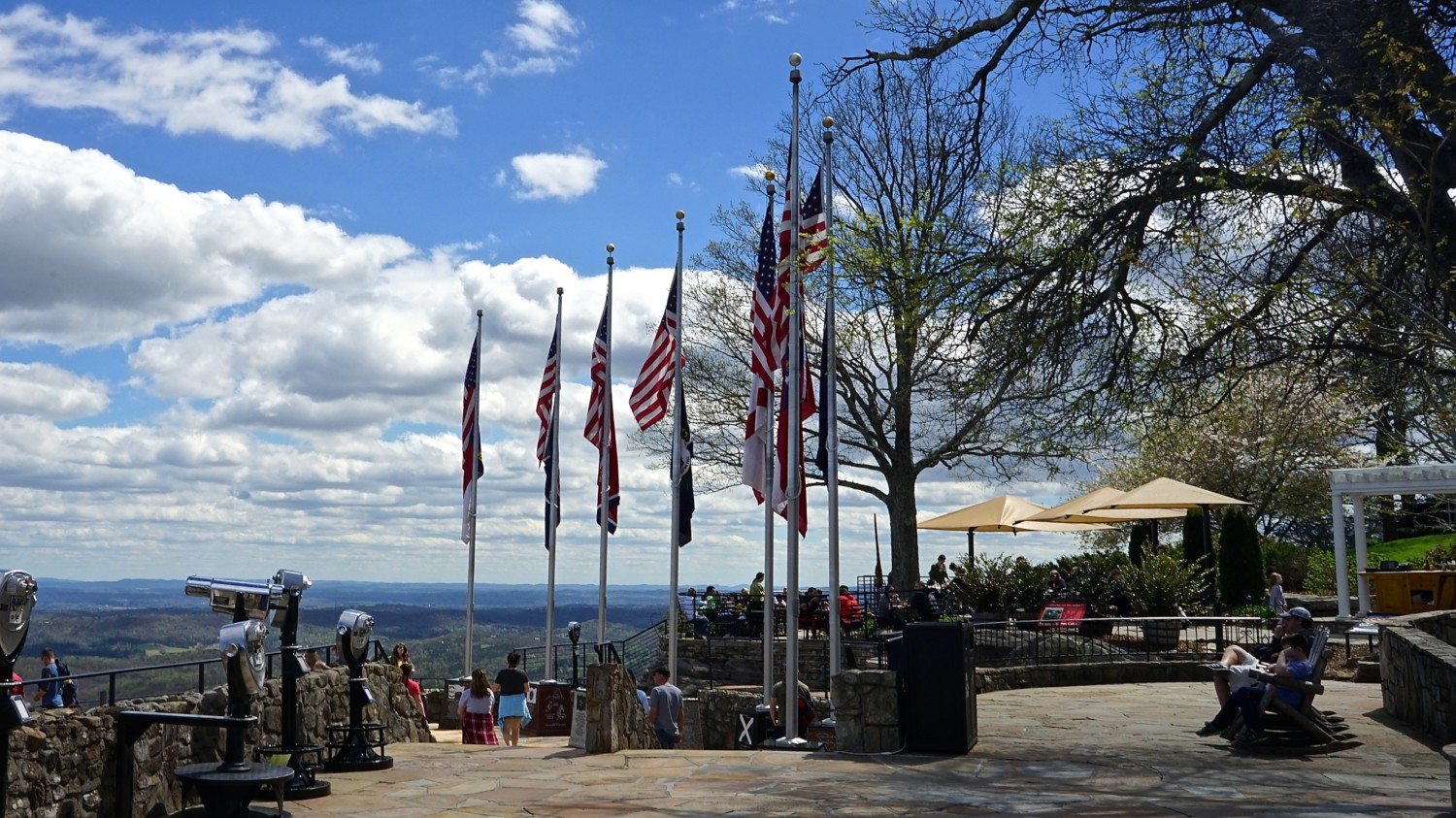 The adventurous can cross Swing-A-Long Bridge on their way out, a 180-foot suspension bridge through the clear, blue sky. (Or take rock-solid Stone Bridge if heights make you queazy.) And, if you've worked up an appetite, the Big Rock Grill at the entrance has pet friendly outdoor seating with casual fare.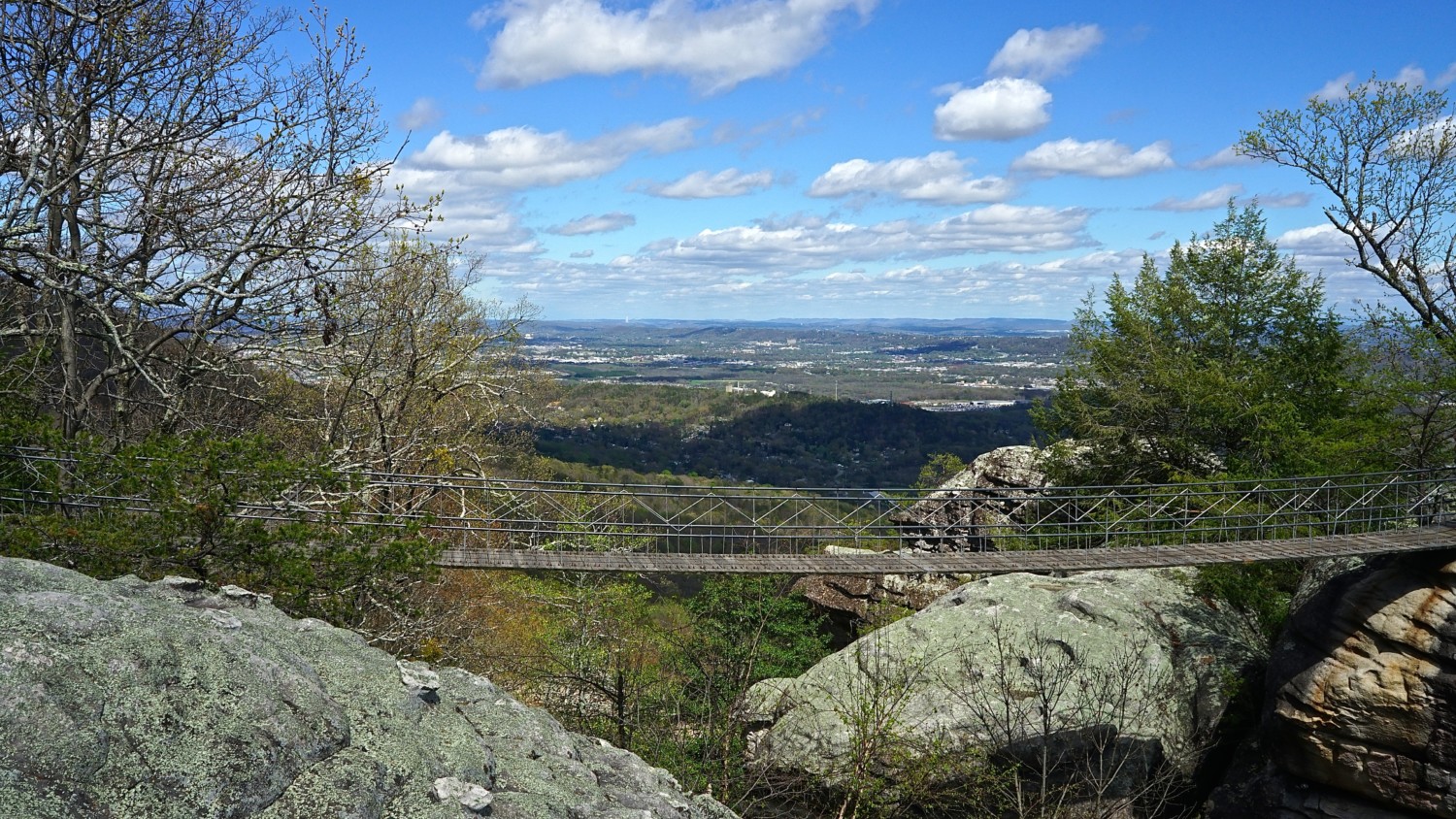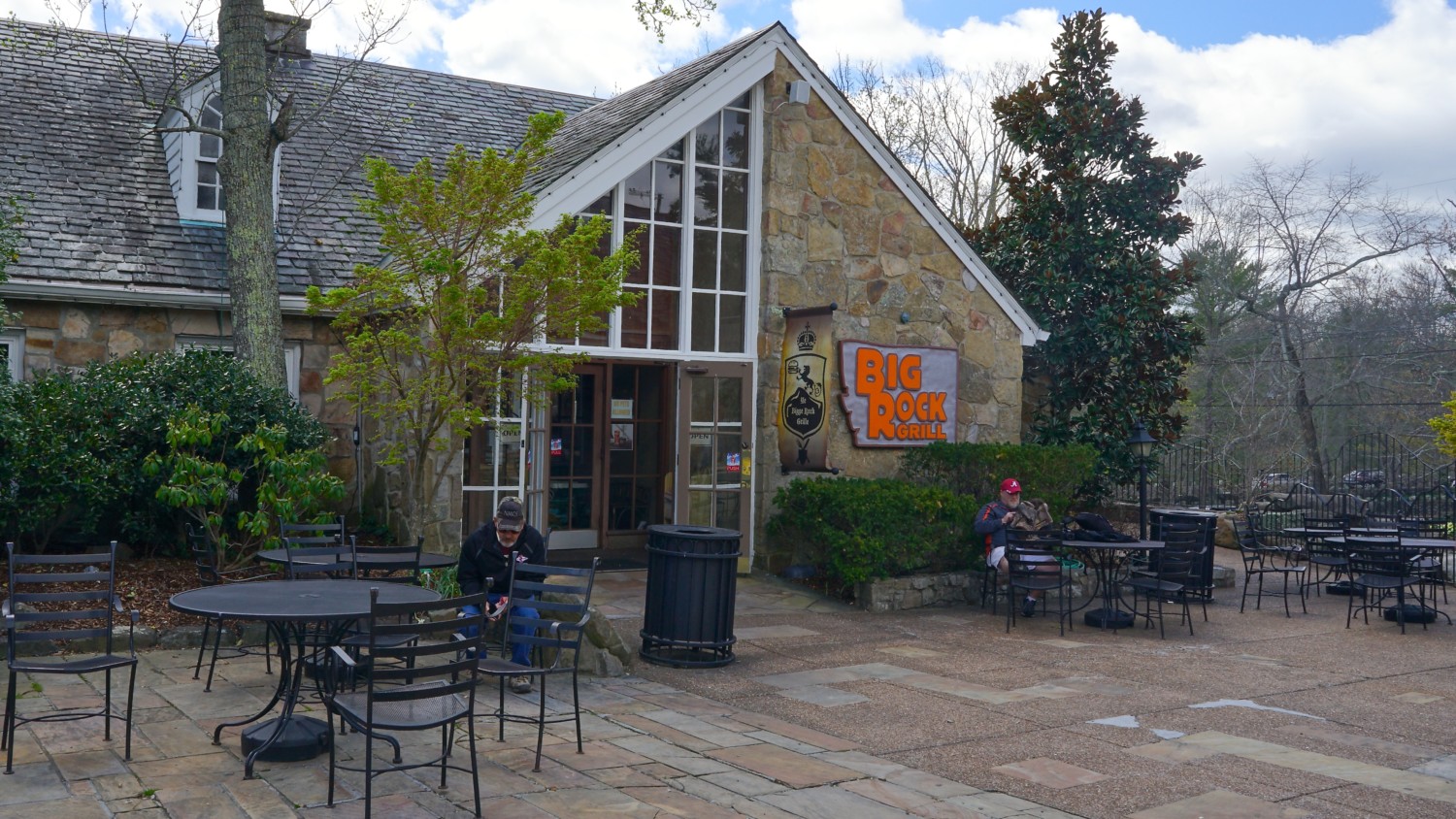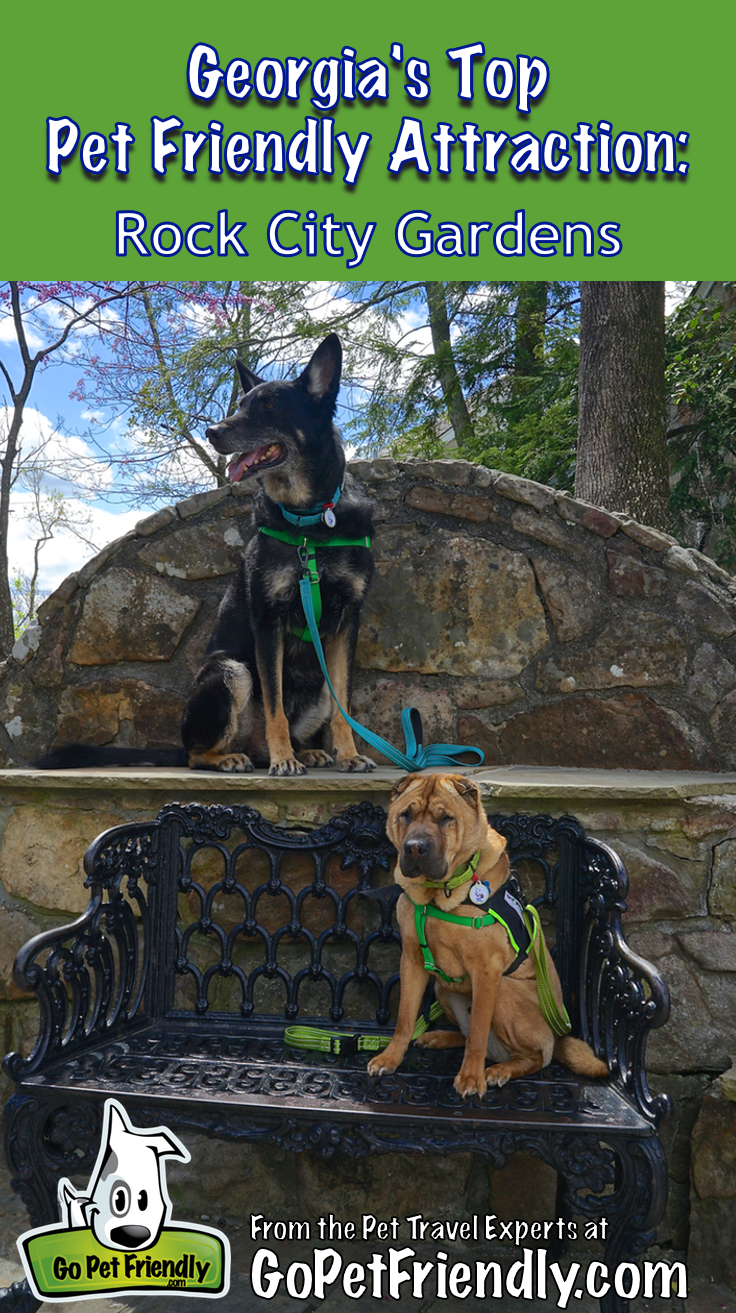 Perched at an elevation of 1,700 feet on Lookout Mountain, Rock City is a fantastic place for you and your pet to spend a day reveling in the combined beauty created by an ambitious gardener and Mother Nature. It's a place you'll never forget!
Thank You to our Sponsors
Visiting the top pet friendly attractions in the U.S. with Ty and Buster is a dream come true. We'll be blogging about each one as we go along, so fasten your seatbelt and stay tuned!
The Ultimate Pet Friendly Road Trip wouldn't be possible without the support of our wonderful sponsors: Winnebago, 2 Hounds Design, Alcott, goDog®, PetGuide.com, Red Roof Inns, Sleepypod, The Bark, PetHub, RVPetSafety.com, and The Honest Kitchen. Please be sure to visit their websites and social media pages and thank them for their participation!
Amazon Affiliate Disclosure: GoPetFriendly.com LLC is a participant in the Amazon Services LLC Associates Program, an affiliate advertising program designed to provide a means for website owners to earn advertising fees by advertising and linking to amazon.com, audible.com, and any other website that may be affiliated with Amazon Service LLC Associates Program. As an Amazon Associate, the owner of this site earns a commission from qualifying purchases.
(Visited 4,924 times, 1 visits today)