Most pet lovers get sentimental around their pet's birthdays, and I'm no different. In fact, as our dogs get older, the more emotional I am. But Buster's birthday always holds a deeper significance. Partially because, by all rights, he shouldn't be ours. And partially because this stray dog has made such an unbelievable impact on our lives.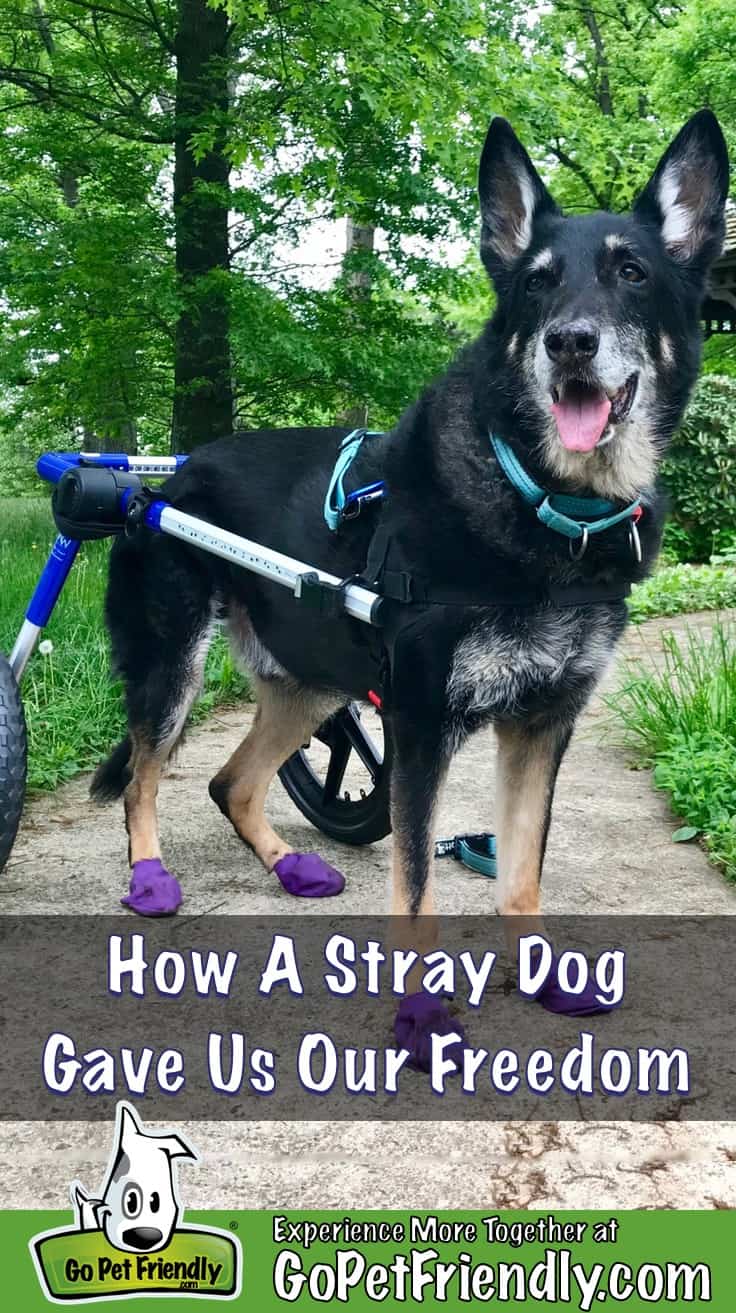 A Stray Dog Changes Everything
Exactly eleven years ago, a stray dog wandered into our lives and changed everything. Rod, Ty, and I had just moved into a brand new house in the Northern Liberties neighborhood of Philadelphia, and life was good. We ran a successful business from our guest bedroom and spent most weekends at our cottage in the Poconos. Adding another dog to our family – much less making any drastic life changes – hadn't even crossed our minds. We never could have imagined what was just around the corner.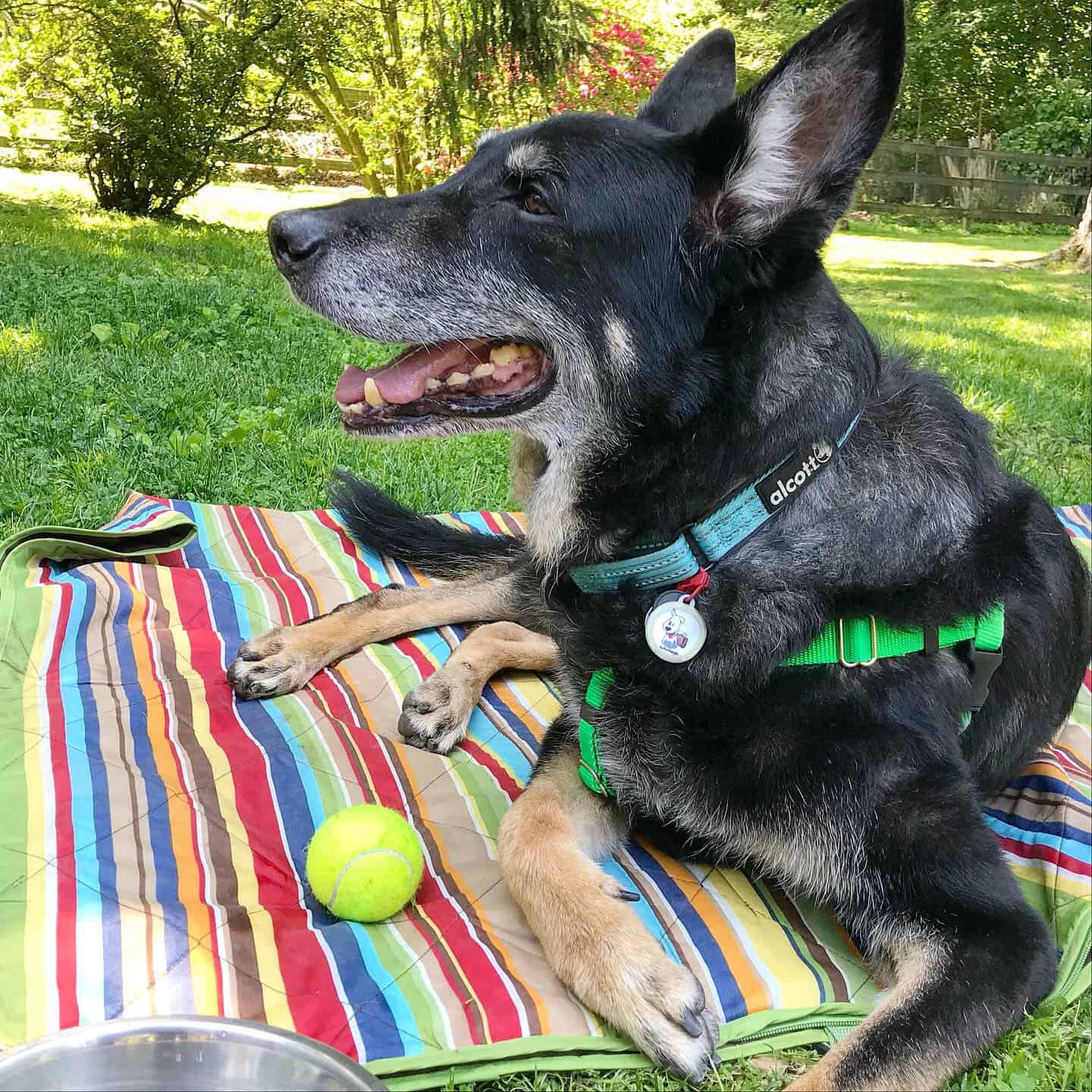 When I think about the astronomical odds of Buster, running terrified through the city, ending up in our cul-du-sac, I'm beyond amazed and grateful. We'll never know if he was dumped, got lost, or dropped straight from heaven. What is certain is that no one responded to the "found dog" posters or reports we published.
But, even after we legally had the option to keep Buster, there were many tear-filled days when I thought he'd better off with another family. I was way over my head trying to train this year-old, reactive German Shepherd. We had no yard, so we spent several hours everyday walking together. And Ty and Rod made it clear they didn't want him to stay. But through it all, I saw Buster's potential. And I couldn't shake the feeling that he was with us for a reason.
Hitting the Road Made Things Clear
Back in 2008, traveling with pets was much harder than it is now. Having won Rod and Ty over, Buster was just beginning to settle into our family when I started planning our summer vacation. The resources to find pet friendly accommodations, restaurants, and activities didn't exist back then. With two dogs, and Buster breaking hotel weight restrictions, the process was even harder. The frustration nearly caused me to cancel the whole trip.
That's when I knew we needed create GoPetFriendly.com. Rod was on board, and a year later we launched the site.  Bringing pet friendly hotels, vacation properties, campgrounds, beaches, restaurants, attractions, and activities together in one place – and providing a road trip planner to make travel planning easy – was all thanks to Buster's inspiration.
Life Takes A Left Turn Toward Freedom
Around the time we launched GoPetFriendly.com, it became clear that traveling with Ty and Buster was the most effective way to encourage other people to use the website. But we needed to make those long distance trips comfortable for us all. We needed a Winnebago. And that meant selling our house. And our cottage.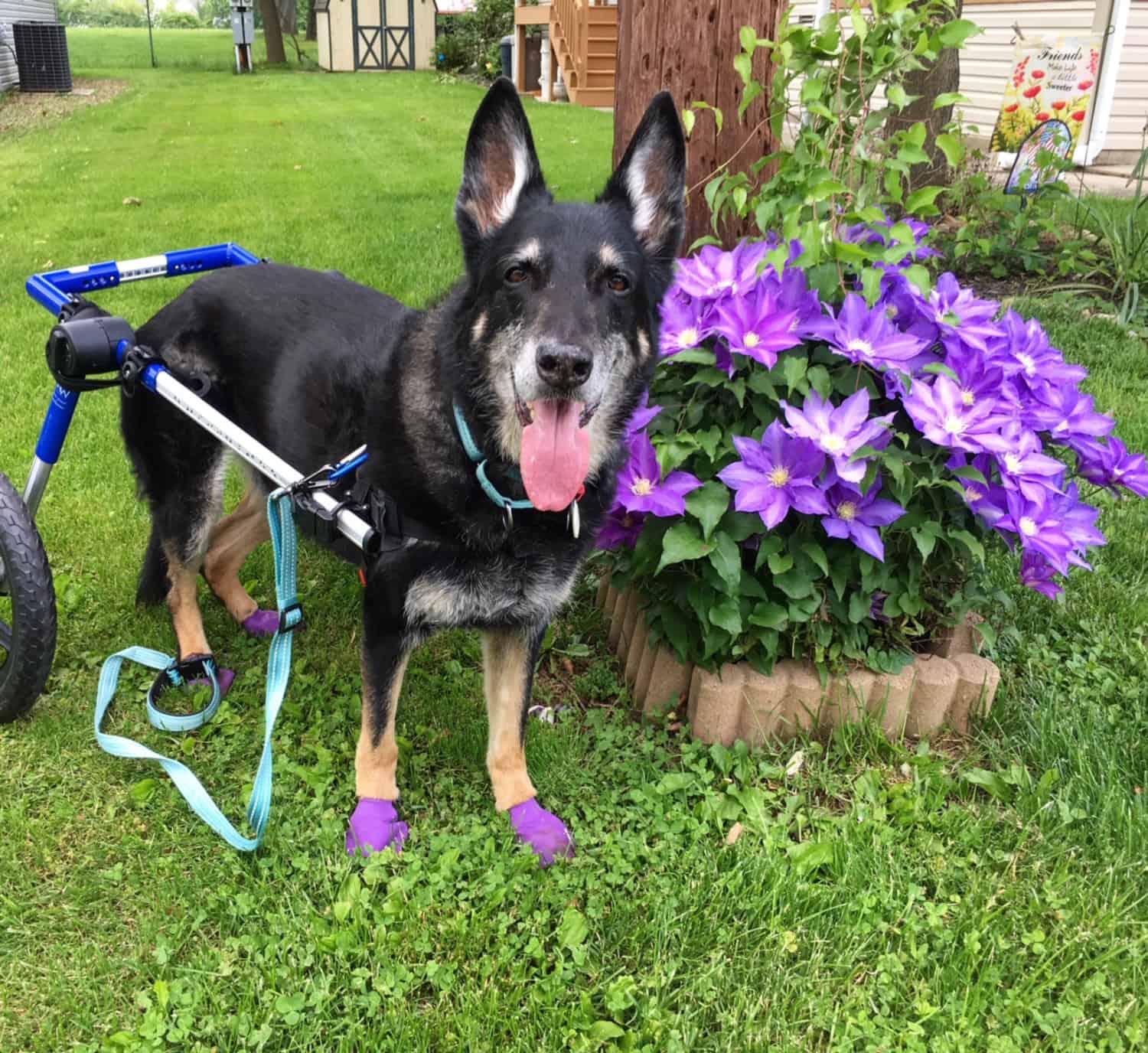 When we left Philadelphia, we told ourselves it was only for a year or two. Just long enough to help the website gain some traction. Little did we know that, because of a stray dog, we'd fall in love with the nomadic lifestyle. Now, after more than nine years on the road, we have no desire to "settle down."
Tribute To Our Stray Dog
We celebrate the day we found Buster as his birthday, though I was the one who received the gift that day. Each year I reflect on how much we owe the dog who wandered into our lives exactly eleven years ago.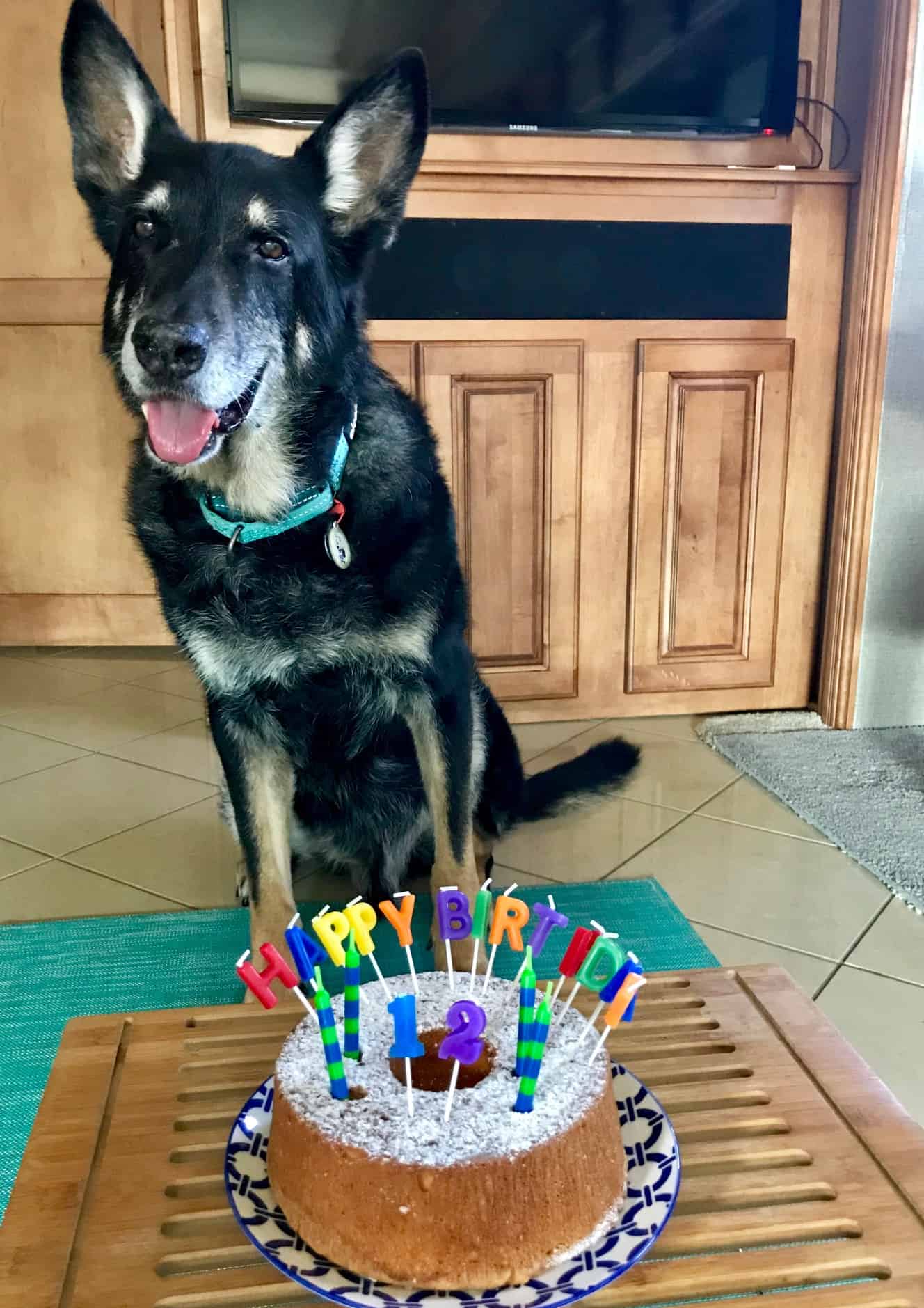 Buster, my sweet boy, you are the best dog. We've traveled well over 100,000 miles since you landed on our doorstep, and those memories are precious. But what I treasure even more are these lessons you've taught me along the way:
Approach every day with a happy heart and a smile. For you, everything is fun as long as we're doing it together.
Be present. You never waste time lamenting the past or worrying about the future.
Embrace what is. You have no expectations, so you approach every detour, speed bump, and change of plans like it's an adventure.
Find joy in the little things. Snow, a squeaky ball, and your favorite people all make your eyes dance and your heart sing.
Busy is not better. You spend hours at my feet, watching or napping, content to just be.
Age with grace. Now that your body is slowing down, our walks are shorter, but you're every bit as pleased to be outside. You do what you can and make the best of what you have.
My love, time passes far to quickly. And I know that we have more days behind us than ahead. I'm so grateful to have spent these eleven years with you. I'm living my dream because of you. But, more importantly, you're showing me how to be a better human being. I hit the lottery the day you showed up, and my love and gratitude for you knows no bounds. I promise you, wherever life takes us next, we'll go together with happy hearts and pockets full of treats.
Amazon Affiliate Disclosure: GoPetFriendly.com LLC is a participant in the Amazon Services LLC Associates Program, an affiliate advertising program designed to provide a means for website owners to earn advertising fees by advertising and linking to amazon.com, audible.com, and any other website that may be affiliated with Amazon Service LLC Associates Program. As an Amazon Associate, the owner of this site earns a commission from qualifying purchases.
(Visited 548 times, 1 visits today)