This post is part of a series on The Ultimate Pet Friendly Road Trip, our 10-month, 15,000-mile tour of the top pet friendly attraction in each of the lower 48 states.
New Jersey's Top Pet Friendly Attraction: Wildwood Dog Beach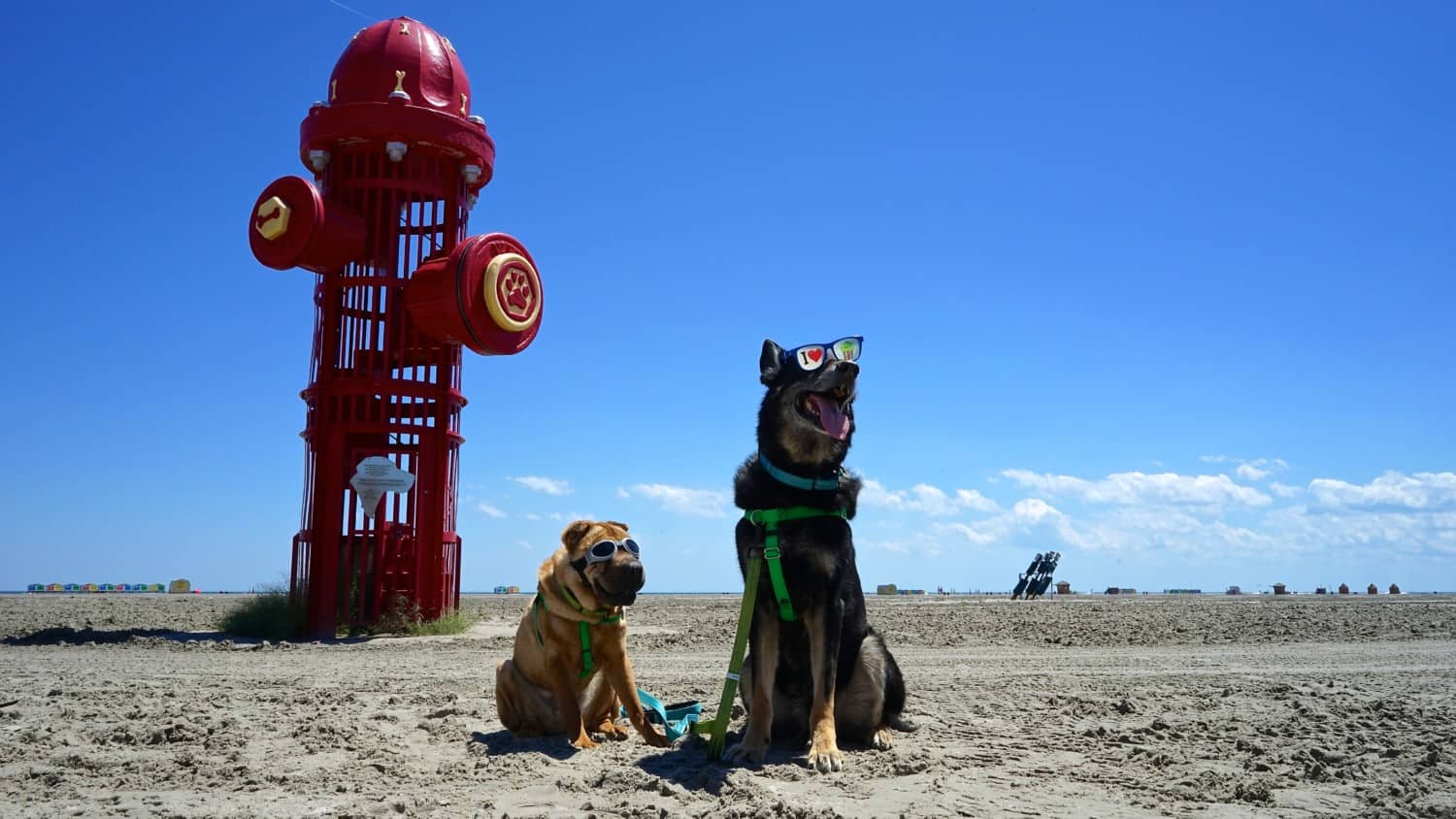 Folks from New Jersey know that there's nothing finer than spending your summer "down the shore." Their beaches stretch for 141 miles along the Atlantic Ocean, from Perth Amboy to Cape May, and everyone has their favorite. With a dedication that rivals their allegiance to the Jets or the Giants, year after year families return to the same beaches where they spent summer vacations with their parents.
But what about the dogs? Everyone knows you'll not find a more loyal companion, and yet many of the beaches in New Jersey are closed to dogs – if not year-round, at least for tourist season. That's why Wildwood's dog beach is so exciting! Dogs on leash are welcome all day, every day. There's even an off-leash area to burn off a little energy and socialize with other canines. And it's impossible to miss, because it's marked with one of the largest fire hydrants you'll ever see! The plaque on the front of the sculpture really says it all …
Because we should play with unbridled enthusiasm and unfiltered joy, as they do.
Because we should love with all our heart and no conditions, as they do.
Because we should live a life without regret or recrimination, as they do.
THIS ONE'S GOING TO THE DOGS.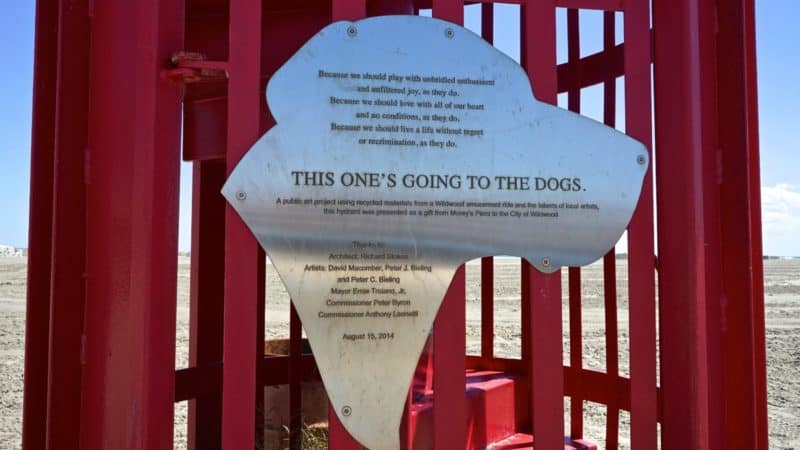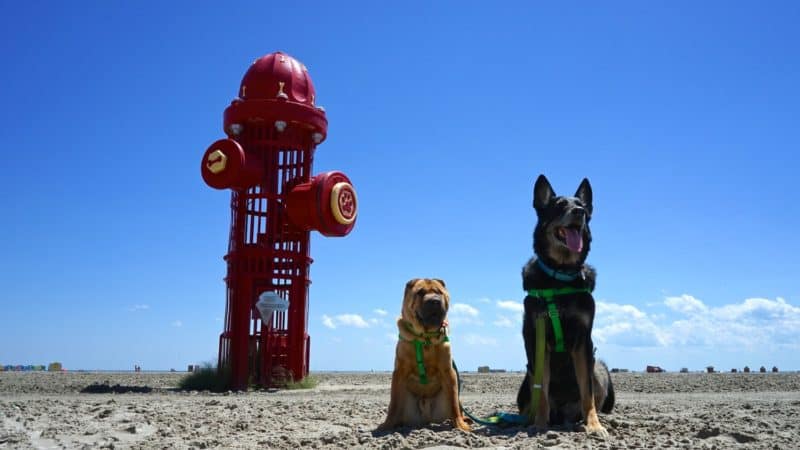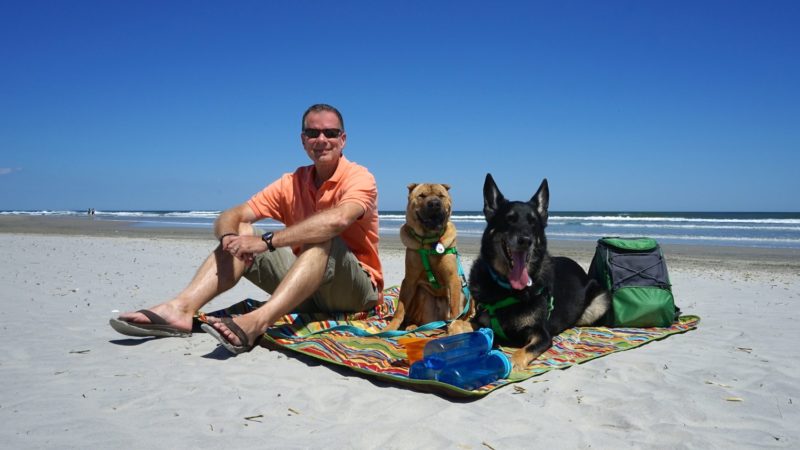 Wildwood has a nice, wide beach, and it's free to use – no beach tags required! The rules for the dog beach are sensible since this is a place where families and their pets can enjoy a day of sand and surf together.
Rules for Dogs at Wildwood Dog Beach

Dog Beach is open from 6am – dusk
All dogs must remain on leash when not in the enclosed off-leash area
Aggressive behavior by dogs is not permitted
Dogs must have current licenses and no contagious disease
Spaying and neutering of dogs is recommended
Dogs in heat are not allowed
Parents must closely supervise children and ask permission from the dog owner before children play with dogs
Excessive barking is not allowed
Pet food and treats are not allowed
Stay at least 30 feet from the out fall lines
Dogs are not allowed to swim out into the surf
Rentals, including chairs, umbrellas, and boogie boards are all available to rent at the kiosks along the waterfront.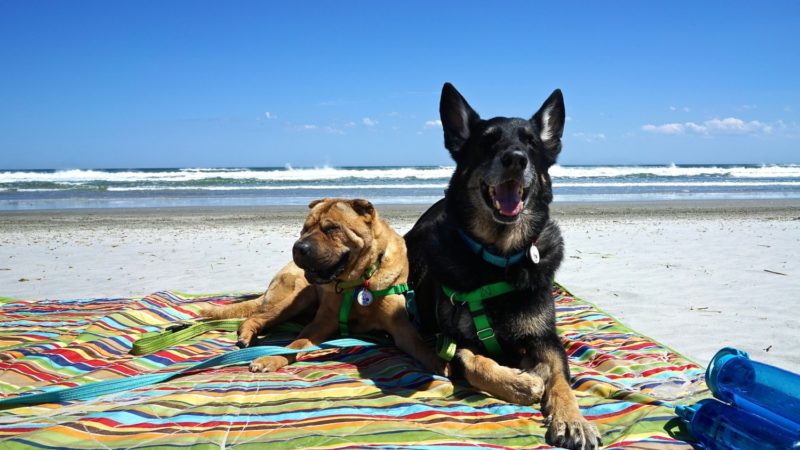 It should be noted that dogs are not allowed on the Wildwood boardwalk. During our visit, the dog beach was being relocated a couple of blocks south to the stretch between Glenwood and Maple Streets – the walking path under the boardwalk at Maple Street will give pups and their humans easy access to the beach.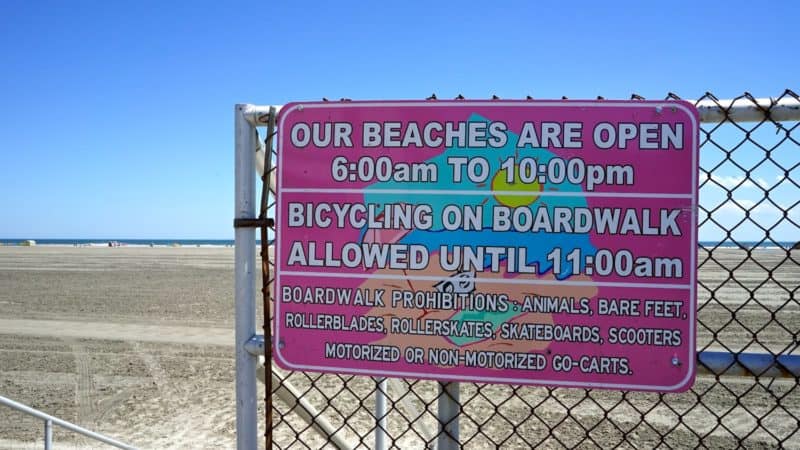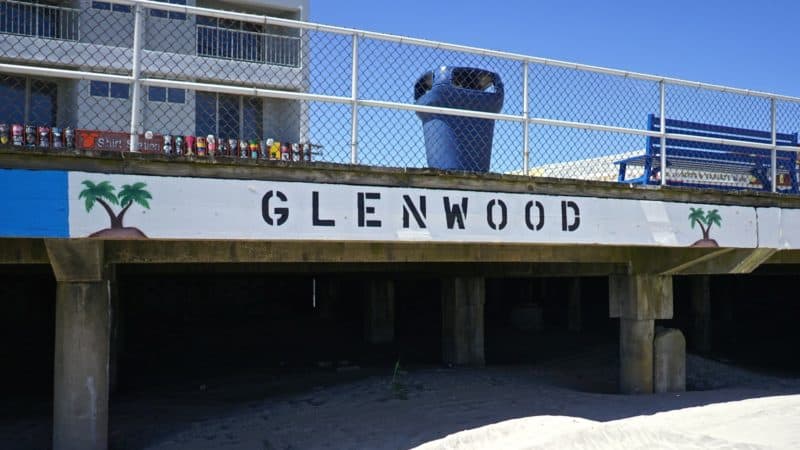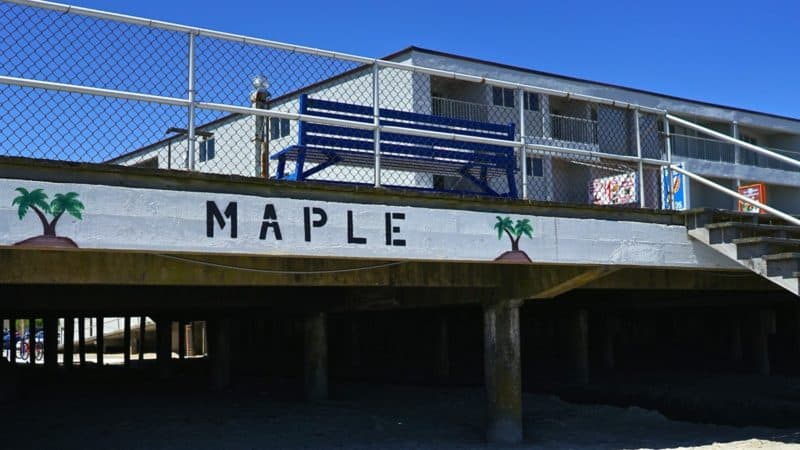 When you've had your fill of sun and sand, there are a bunch of pet friendly restaurants in Wildwood where you and your dog can sit outdoors for a bite to eat. We found the covered seating area at Old City Pub (3301 Atlantic Ave) to be right up our alley – and it was only a few blocks from the dog beach! The Chamber of Commerce is also happy to help you locate more pet friendly eateries and places to stay.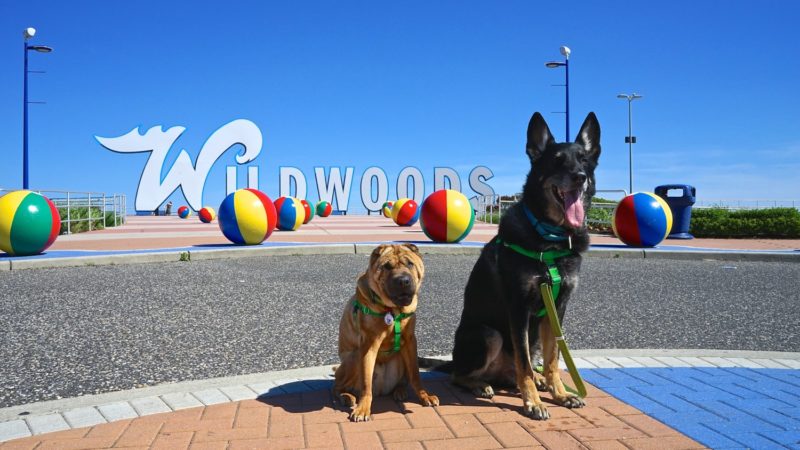 Philadelphia Meet-Up
We headed up to Philadelphia for a meet-up in our old stomping grounds – only a few blocks from where we found Buster all those years ago! It was a gorgeous day, and we were delighted to be at El Camino Real with Tito's Handmade Vodka and Street Tails Animal Rescue for an adoption event and fundraiser. Even my little nephews came out to help!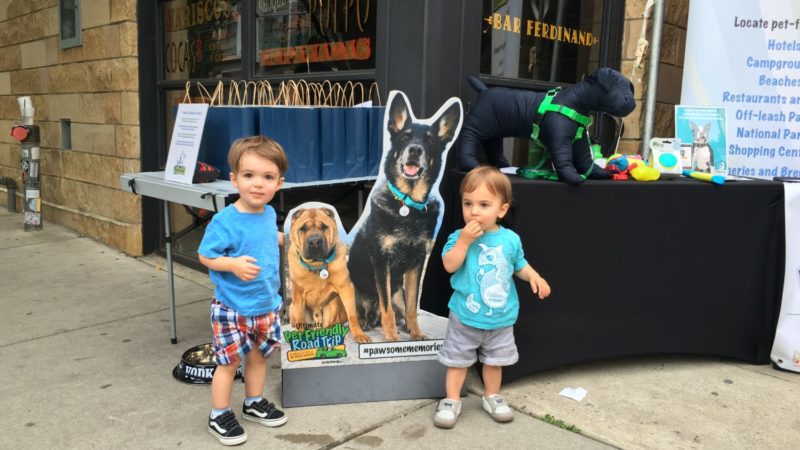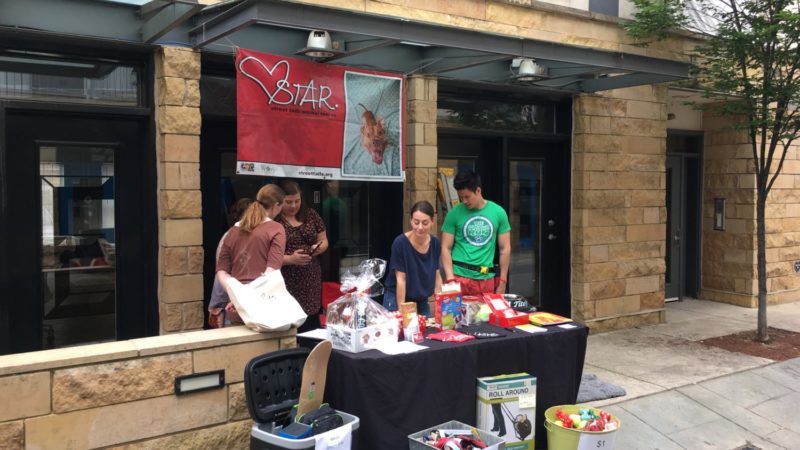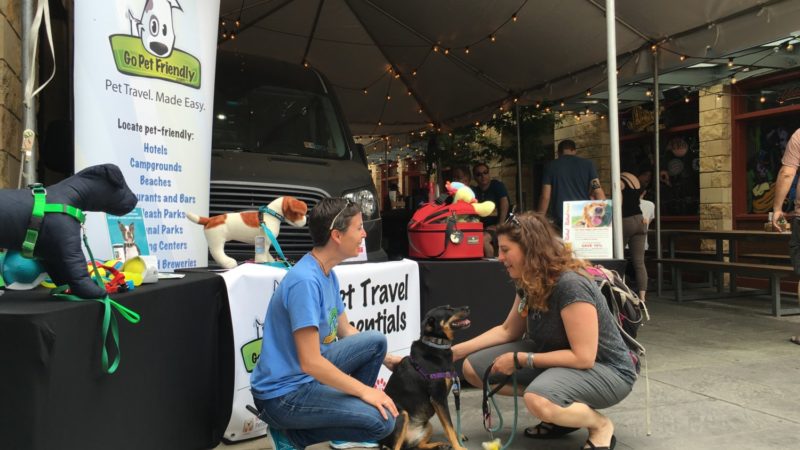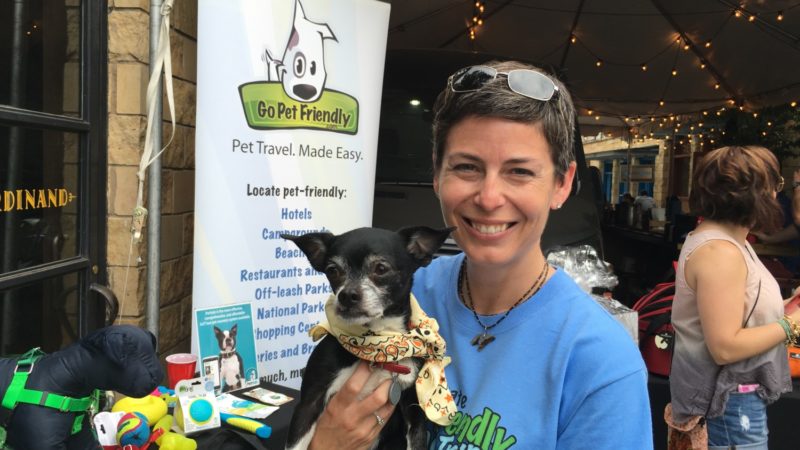 Thank You to our Sponsors
Visiting these attractions with Ty and Buster is a dream come true. We'll be blogging about each one as we go along, so fasten your seatbelt and stay tuned!
The Ultimate Pet Friendly Road Trip wouldn't be possible without the support of our wonderful sponsors: Winnebago, 2 Hounds Design, Alcott, goDog®, PetGuide.com, Red Roof Inns, Sleepypod, The Bark, PetHub, RVPetSafety.com, and The Honest Kitchen. Please be sure to visit their websites and social media pages and thank them for their participation!
Amazon Affiliate Disclosure: GoPetFriendly.com LLC is a participant in the Amazon Services LLC Associates Program, an affiliate advertising program designed to provide a means for website owners to earn advertising fees by advertising and linking to amazon.com, audible.com, and any other website that may be affiliated with Amazon Service LLC Associates Program. As an Amazon Associate, the owner of this site earns a commission from qualifying purchases.
(Visited 16,113 times, 1 visits today)