When it comes to booking hotels, it may feel like "pet friendly" translates to "dog friendly." But there are some great hotels where cats are welcome, too! We're happy to provide you with this list of cat friendly hotel chains for all your feline friendly adventures!
Cat Friendly Hotel Chains
Affinia Hotels & Suites
The Affinia hotel chain consists of three properties in New York City, and all are delighted to have your cat as a guest! One cat is allowed per room for a $150 pet fee. He or she will be pampered with food and water bowls, an over-sized pet bed, a toy, and a door hanger to alert the hotel staff that your pet is inside. The program also includes a $10 donation to the Humane Society, which is a nice touch!
Review the Affinia Pet Policy
Best Western Hotels & Resorts
Some of Best Western's 1,600 pet friendly hotels across the U.S., Canada, and the Caribbean, will welcome your feline travel companion. According to their website, pets such as cats, birds, monkeys, snakes, or other animals are allowed at the discretion of each property and require prior approval.
There may be a maximum charge of $30 per day for each room with a pet or multiple pets, or a maximum charge per week of $150. A refundable damage deposit of up to $150 per stay may be required of all guests with a pet.
Review the Best Western Pet Policy.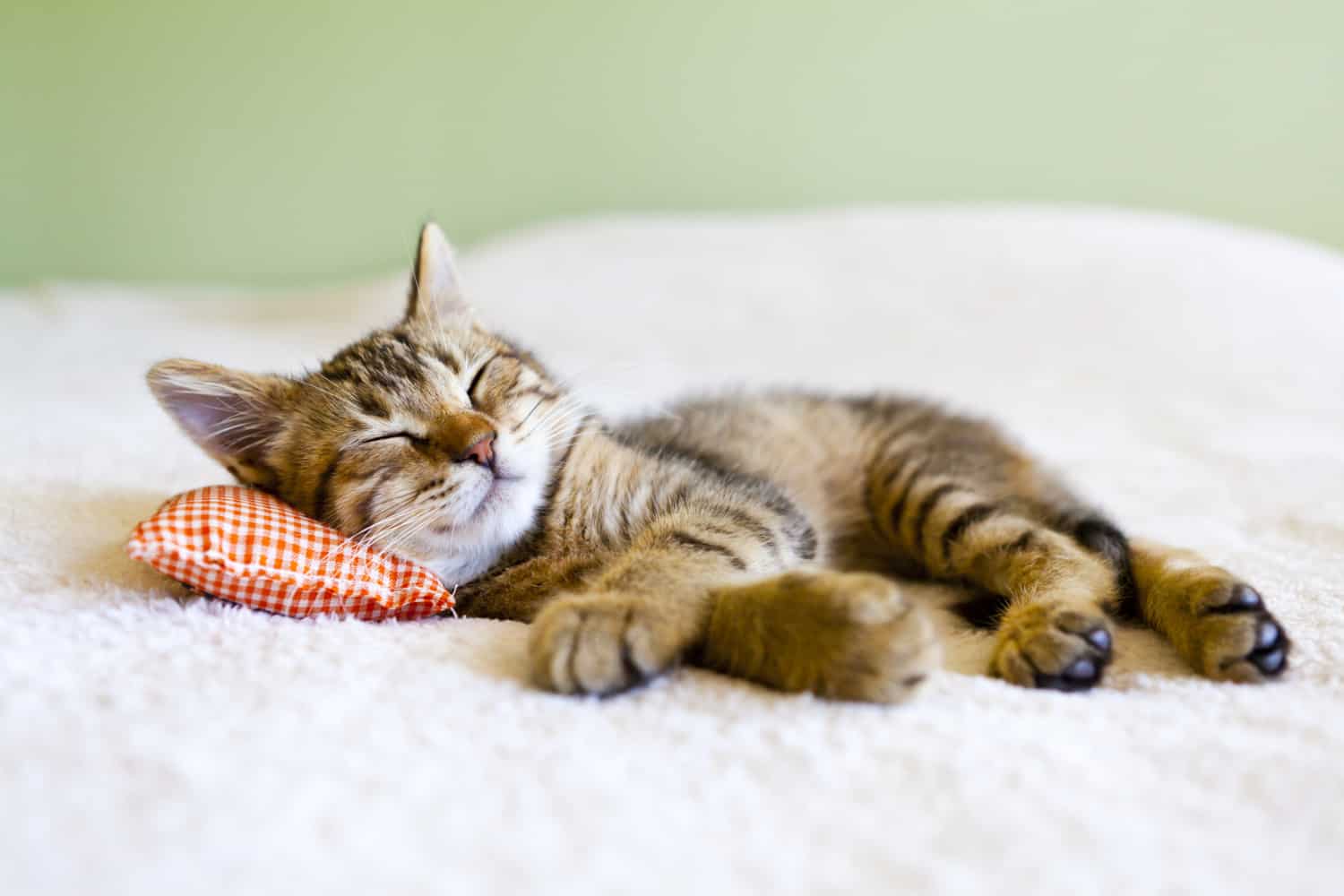 Drury Hotels
The Drury hotel chain, with over 150 locations across the country, is a well-kept pet friendly secret. Located in 23 states, they bring southern hospitality to the mid-scale hotel experience. And their warm welcome extends to pets – up to two pets are allowed per room, not to exceed a total combined weight of 80 pounds, with a $35 per night pet fee.
Review the Drury Pet Policy
READ MORE ⇒  Tips For Staying in Hotels With Cats
Hotels by Hilton
With hotels across the US and Canada, you'll find a Hilton in most cities in North America. Each property in the Hilton hotel chain sets its own pet policy, but most allow two cats for an additional fee ranging between $35 and $75 dollars. Amenities also very by property and may include food and water bowls and a pet bed.
Hilton brands include Double Tree, Embassy Suites, Hampton, Homewood Suites, Home2, and Waldorf Astoria.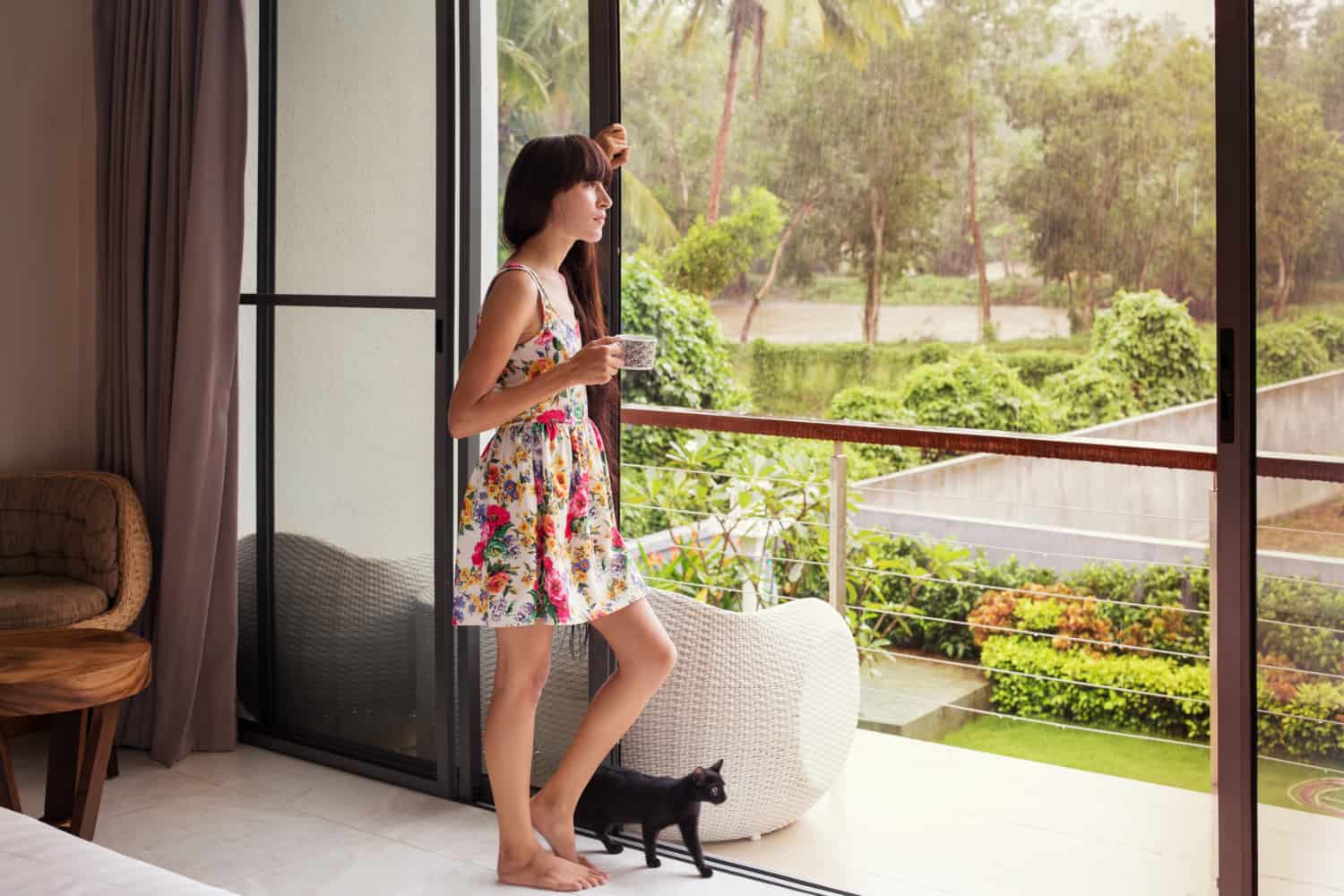 Kimpton Hotels
The Kimpton hotel chain's 70 properties lead the pack in the pet friendly movement with their HosPETality Unleashed program. They welcome all pets with no limit on the number, species, weight, or breed, and charge no additional fees or deposits!
This cat friendly hotel chain goes the extra mile to be sure all pets enjoy their stay as much as their human guests do, offering special amenities like comfy pet beds and treats at check in.
Review the Kimpton Pet Policy
La Quinta by Wyndham Hotels
With nearly 900 locations, you're never far from a pet friendly La Quinta hotel! Strategically located along major highways, as well as in towns and cities, this chain is a solid choice when looking for an affordable and reliably pleasant hotel.
While most La Quintas welcome cats (and dogs), there are some La Quinta hotels that do not allow pets:
Brooklyn Downtown
Brooklyn East
Cincinnati Airport Florence
Dallas – Richardson
Dallas Downtown
Inglewood
New York City Central Park
Plano Legacy Frisco
San Antonio Medical Center NW
White Plains – Elmsford
Queens (New York City)
La Quinta welcomes two pets per room. Beginning January 1, 2019, some La Quinta hotels have instituted a pet fee of $20 for a one-night stay and $40 for a stay of two nights or more.  Please call to verify pet policies before making your reservation.
Review the La Quinta Pet Policy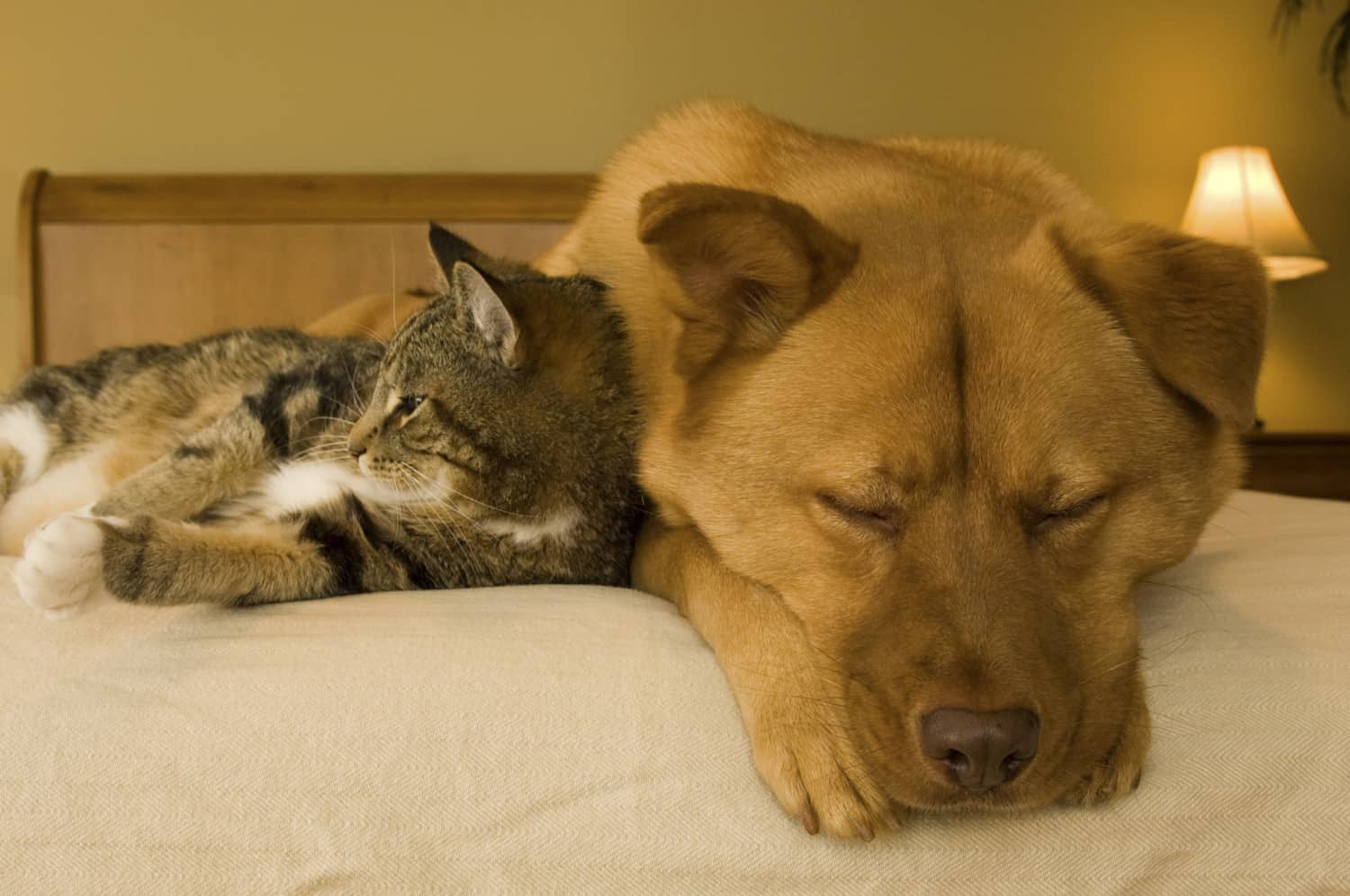 Loews Hotels
The Loews hotel chain definitely puts their best paw forward when it comes to pet amenities at their 25 properties in the U.S. and Canada! Pets receive treats, bowls, and place mats at check in, and pet beds, litter boxes, scratching posts, pet toys can be provided. Many locations even offer special services like pet sitting, and pet-centric selections on the room service menu.
Loews welcomes up to two four-legged guests per room, and each location sets their own pet fees, so be sure to confirm the pet policy before making your reservation.
Review the Loews Pet Policy
READ MORE ⇒  Hotel Chains Where Pets Stay FREE
Motel 6
Motel 6 is  the largest owned and operated motel chain, with approximately 1,200 properties throughout the US and Canada. Their rooms are some of the most affordable you'll find, and every location is cat friendly.
Motel 6 allows two per room with no restrictions on size of pets and does not charge additional fees. (The Studio 6 branded hotels charge a $10 per night pet fee, up to $75.) You won't find any pet amenities here, but the price is right!
Review the Motel 6 Pet Policy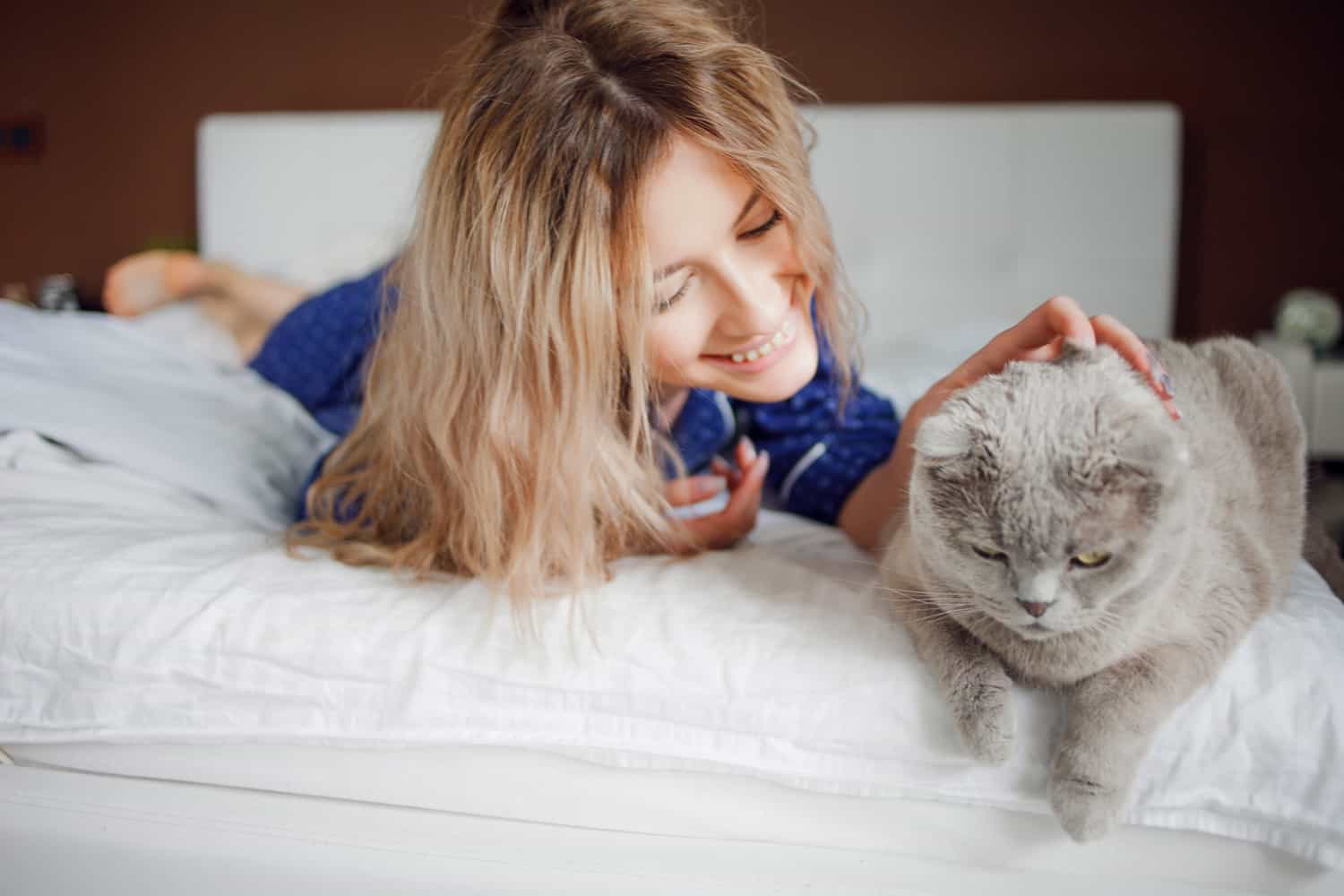 Red Roof
Red Roof provide cat friendly accommodations at economical prices at their 500 locations across the country. And, not only do they not charge additional pet fees, they'll give you a 10% discount when you bring your pet along!
Red Roof welcomes one cat per room with no additional fees, and pet may not be left unattended in the room.
Review the Red Roof Inn Pet Policy
Finding Cat Friendly Hotel Chains Gets Easier
We hope we've made finding accommodations for your next cat friendly trip a little easier. If you've found other cat friendly hotel chains you love, be sure to let us know in the comments!
DO MORE TOGETHER
Amazon Affiliate Disclosure: GoPetFriendly.com LLC is a participant in the Amazon Services LLC Associates Program, an affiliate advertising program designed to provide a means for website owners to earn advertising fees by advertising and linking to amazon.com, audible.com, and any other website that may be affiliated with Amazon Service LLC Associates Program. As an Amazon Associate, the owner of this site earns a commission from qualifying purchases.
(Visited 101,856 times, 1 visits today)