We previously visited St. Charles in November 2009. Six months later, we found ourselves back in town over the Memorial Day weekend to celebrate my mother-in-law's 60th birthday. (Bev, was I allowed to post that number on the Internet?) As we noted on our first trip, St. Charles is a wonderfully charming pet friendly town and worthy of a long weekend stay.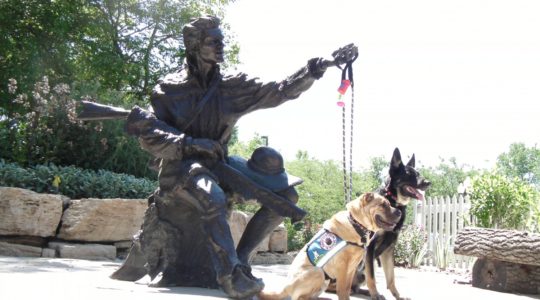 Sniffing Around
Sitting smack on the bank of the Missouri River, historic St. Charles is only a 30-minute drive from St. Louis. It began as a French settlement in 1769. By the end of the century, the first American settlers started arriving – including Daniel Boone. In May 1804, Lewis (with his Newfie, Seaman) and Clark joined up in St. Charles and set off on their expedition. From 1821-1826, St. Charles served as Missouri's first state capitol. So we got some history going on here.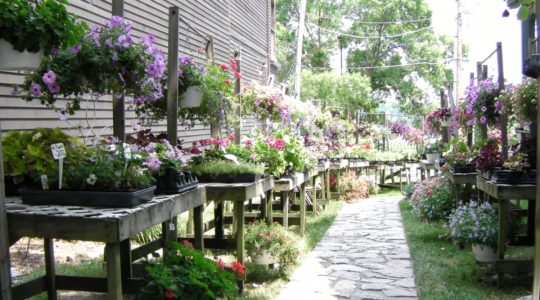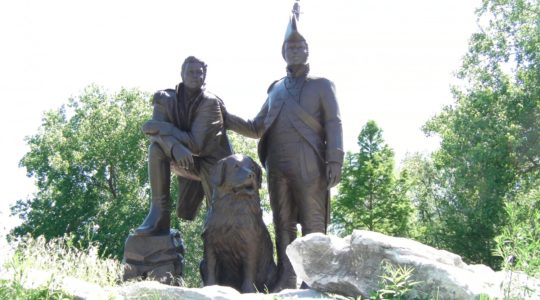 What We Did
Given that this was our second visit we knew where to start. Or should I say Ty and Buster knew where to start – the Canine Cookies N Cream Dog Bakery on South Main. The city's 13-block-long Main Street is Missouri's first and largest historic district. Throughout the weekend, we strolled along brick-paved streets and shopped in one-of-a-kind stores in restored buildings, some dating back to the 1850s. Many shops were pet friendly. For the stores that weren't, one of us stayed outside with Ty and Buster and people-watched. A pet friendly carriage ride was available – co-piloted by Laura and her Old English Sheepdog.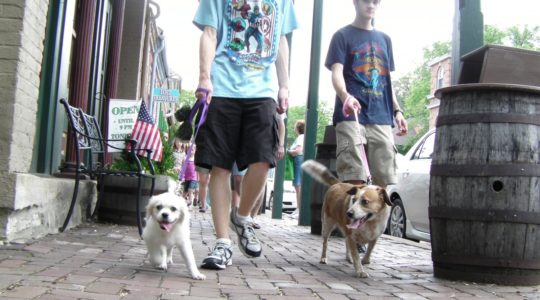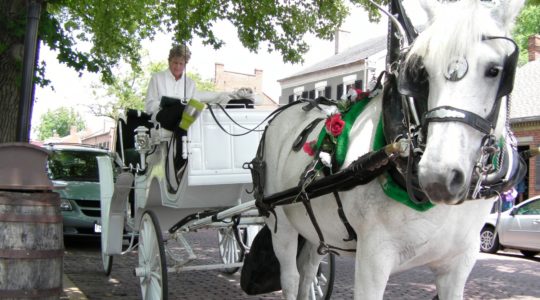 A block or so east of Main Street is Frontier Park, one of 19 city parks. The park is dog friendly and hosts summer concert series and annual festivals. One of the park's paths will take you to the Lewis & Clark Boathouse. The boathouse features hand-crafted replicas of the boats used by the Corps of Discovery in the reenactment of the Lewis & Clark Expedition. The boathouse also includes a museum that allows well-behaved, leashed dogs inside. Inside!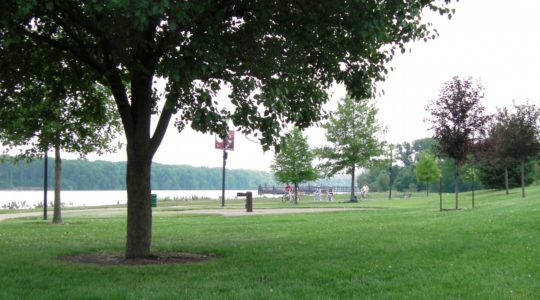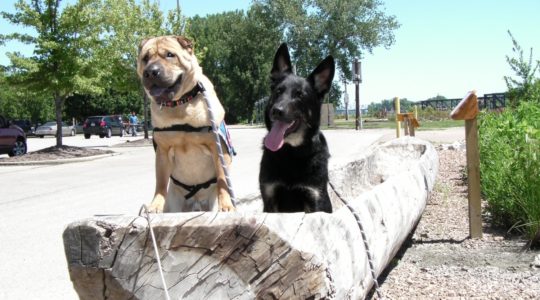 Because we were celebrating a birthday (60, right Bev?), there was A LOT of eating and drinking going on. Fortunately, Main Street has A LOT of dog friendly dining options – all of which had outdoor patios. However, the tavern R.T. Weiler's permitted dogs inside and has several walls covered with doggie pics; one wall was devoted to Rottweilers. (UPDATE: Sadly, R.T. Weiler's is no longer open.)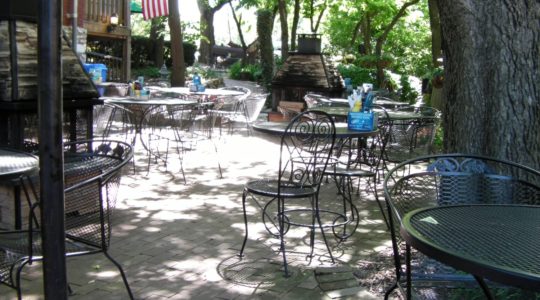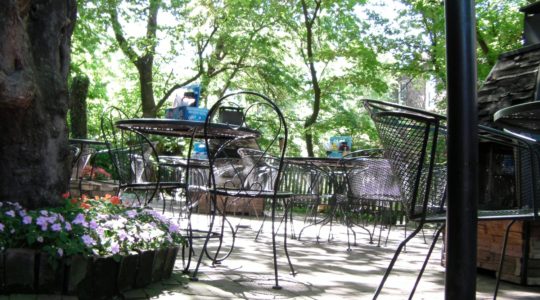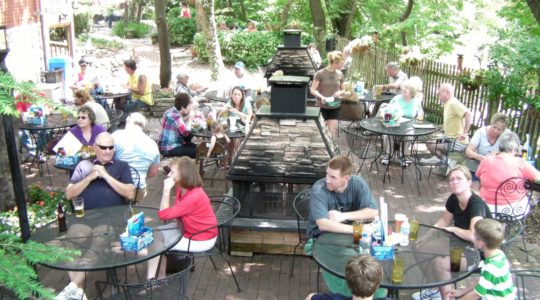 Inside Scoop: If you walk the street between Main Street and the river, you can access many of the bars from stairs leading up to their outdoor rear decks, which are dog friendly. Our favorite was Lloyd and Harry's ($0.99 burgers), where we hung out a couple of times into the late evening with Ty and Buster.
The Katy Trail State Park that runs through Frontier Park allows plenty of walking space for you and your dog. In all, the trail runs for 225 miles from St. Charles to Clinton, MO and is the longest rails-to trails project in the US.  The trail closely follows the Missouri River, winding through small towns that once thrived along the railroad corridor and is open to hikers, bikers, and even horses.
Lastly, just one block up from Main Street is Frenchtown, another nationally registered historic district.  This neighborhood showcases 26 blocks of French Colonial architecture.  Antiquers will love the mix of shops along Second Street.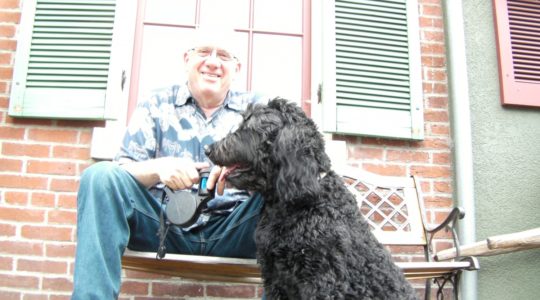 Where We Stayed
There are several pet friendly hotels in St. Charles to choose from and we decided on the Country Inn and Suites on South Main Street – walking distance from historic downtown. (Note: The Country Inn and Suites no longer allows pets.) The motel allowed two pets per room and had no weight limit. Our junior suite was clean, and comfortable. The room price included breakfast, and fresh-baked cookies were available in the lobby throughout the day – unless I got there first. There was a lot of green space around the hotel to exercise smaller dogs and let them tend to business. The back of the hotel was just a few yards off of the Katy Trail.
Next Time
Once again, we did not have time (or take the time) to visit the neighboring Historic Missouri Wine Country.  There are eight wineries – some of which are pet friendly. We'll do the research to find which ones and report back.
Amazon Affiliate Disclosure: GoPetFriendly.com LLC is a participant in the Amazon Services LLC Associates Program, an affiliate advertising program designed to provide a means for website owners to earn advertising fees by advertising and linking to amazon.com, audible.com, and any other website that may be affiliated with Amazon Service LLC Associates Program. As an Amazon Associate, the owner of this site earns a commission from qualifying purchases.
(Visited 3,140 times, 1 visits today)