Running the Best City for Pet Travelers contest each year is a special treat for me. The nominations start rolling in, and I get to reminisce about the time we've spent in those fantastic places. And … every once in a while … I get surprised.
After traveling the country for three years, we've been to most of the cities that get entered in the tournament. And if we haven't been there yet, we've at least heard of them. Researching the most pet friendly destinations is our job, after all! So, when Salida, Colorado was nominated this year I wrote it off as someone's sentimental favorite … and then it beat San Francisco in the first round. Perhaps it was a fluke, but still, I dug out the map and looked it up. Hmmmm … right there in the middle of the Rockies. That has some definite appeal.
In the second round Salida was up against Seattle – a pet friendly town by any measure! In the final mintes of voting, Seattle managed to pull ahead of little Salida by just 10 votes. But, by that point, Salida had my attention and I knew we were going to have to pay a visit.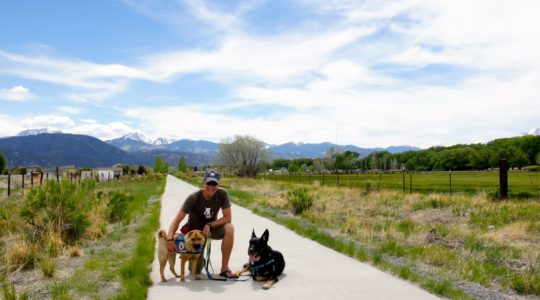 Sauntering Through Salida
Fresh off our visits to Durango and Telluride, we made our way to the town that's known as the "Heart of the Rockies." Founded in 1880, Salida was a railroad town surrounded by mountains. Now the draw is an abundance of recreational activities and it's bustling downtown, which happens to be the largest downtown historic district in Colorado.
The old Victorian buildings are impeccably restored and house unique shops and restaurants – temptation at every turn! The boys tend to follow their noses in these situations and were able to sniff out a couple of great restaurants – The Fritz has the best macaroni and cheese I've ever eaten and a lovely dog friendly courtyard where you can listen to the river gurgle by as you enjoy your meal. Moonlight Pizza has a fantastic patio area where you can play a game of beanbag toss while you're waiting for your order to arrive. And PloughBoy is a wonderful little local food market and kitchen where you can have lunch and then pick up the groceries you'll need to make dinner.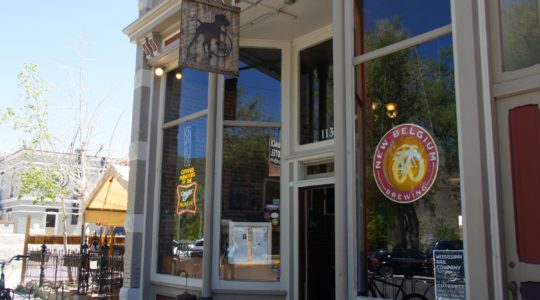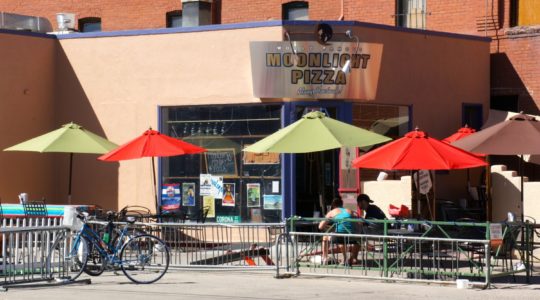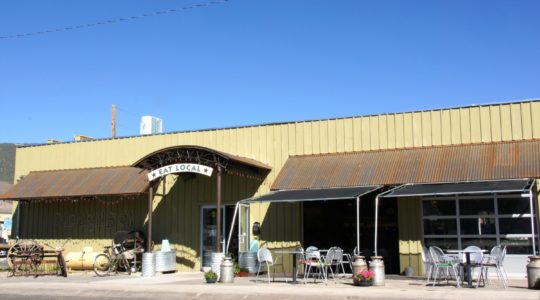 Get Out!
Positioned perfectly between converging mountain ranges and with the Arkansas River in it's backyard, you can't help but want to spend your time here outdoors. Our first stop was the Franz Lake State Wildlife Area, where the local beavers and families of geese share the lake. It's a nice place to have a picnic, do some fishing, or burn a few laps with your dogs on the trail around the lake.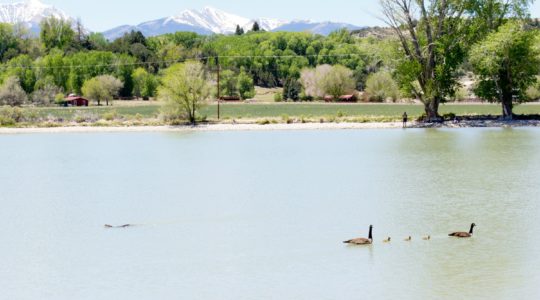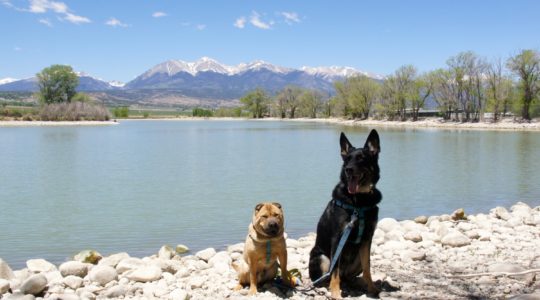 Back downtown we stumbled across the paved Salida Trail heading out of town. Trees flank the path, which runs, straight-as-an-arrow, toward the mountains in the distance. We passed by the furriest cows ever, grazing peacefully in the pasture, seeming oblivious to the killer views.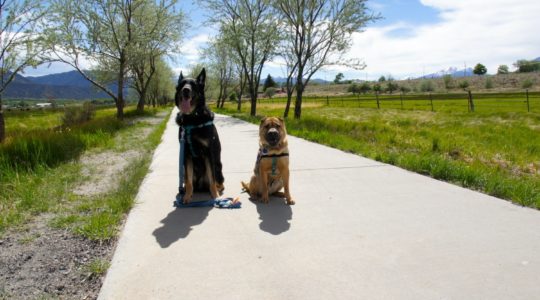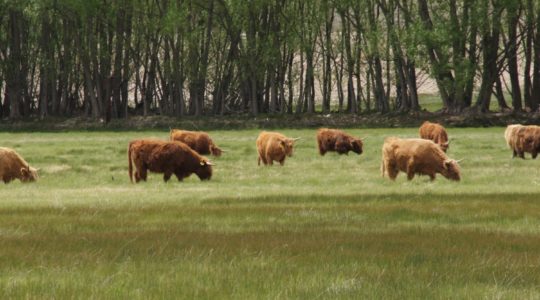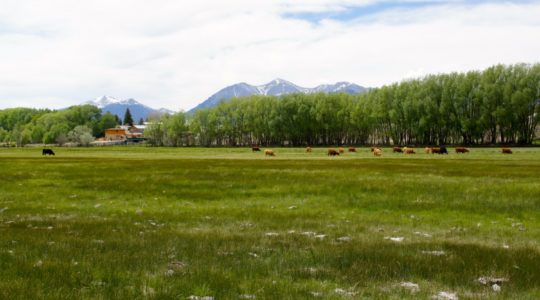 A bit further on is Loyal Duke's Dog Park with separate areas for small and large dogs, a pavilion for shade, and some equipment to play on. It's a great sized dog park, though a little rough around the edges … Ty and Buster were uncomfortable running on the gravel and reluctantly stuck to the grassy patches.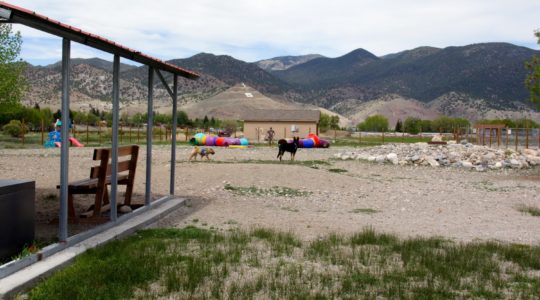 The Verdict
So, how would I rate Salida on the pet friendly scale? That's always a tricky question because peoples' definitions of "pet friendly" vary so much. It's clear that a lot of people here have dogs and love getting out with them. We saw dogs hiking, walking, running, biking, swimming, and strolling downtown and they all seemed to be having a great time. Of course, there's the plethora of trails, restaurants where pets are welcome, and some of the shop keepers were happy to have Buster and Ty peruse with us. There's also the big dog park where pooches can romp. One thing that disappointed us was that dogs are not allowed in the city parks downtown. On a scale of one to ten I'd give Salida a 7.5 for pet friendliness.
What are your criteria for measuring how pet friendly a town is? How would you rate your town?
Planning a pet friendly trip of your own? We'll make it easy:
Pet Friendly Hotels | Pet Friendly Destinations | Pet Friendly Activities
Amazon Affiliate Disclosure: GoPetFriendly.com LLC is a participant in the Amazon Services LLC Associates Program, an affiliate advertising program designed to provide a means for website owners to earn advertising fees by advertising and linking to amazon.com, audible.com, and any other website that may be affiliated with Amazon Service LLC Associates Program. As an Amazon Associate, the owner of this site earns a commission from qualifying purchases.
(Visited 2,422 times, 1 visits today)