This post is part of a series on The Ultimate Pet Friendly Road Trip, our 10-month, 15,000-mile tour of the top pet friendly attraction in each of the lower 48 states.
South Carolina's Top Pet Friendly Attraction: Magnolia Plantation & Gardens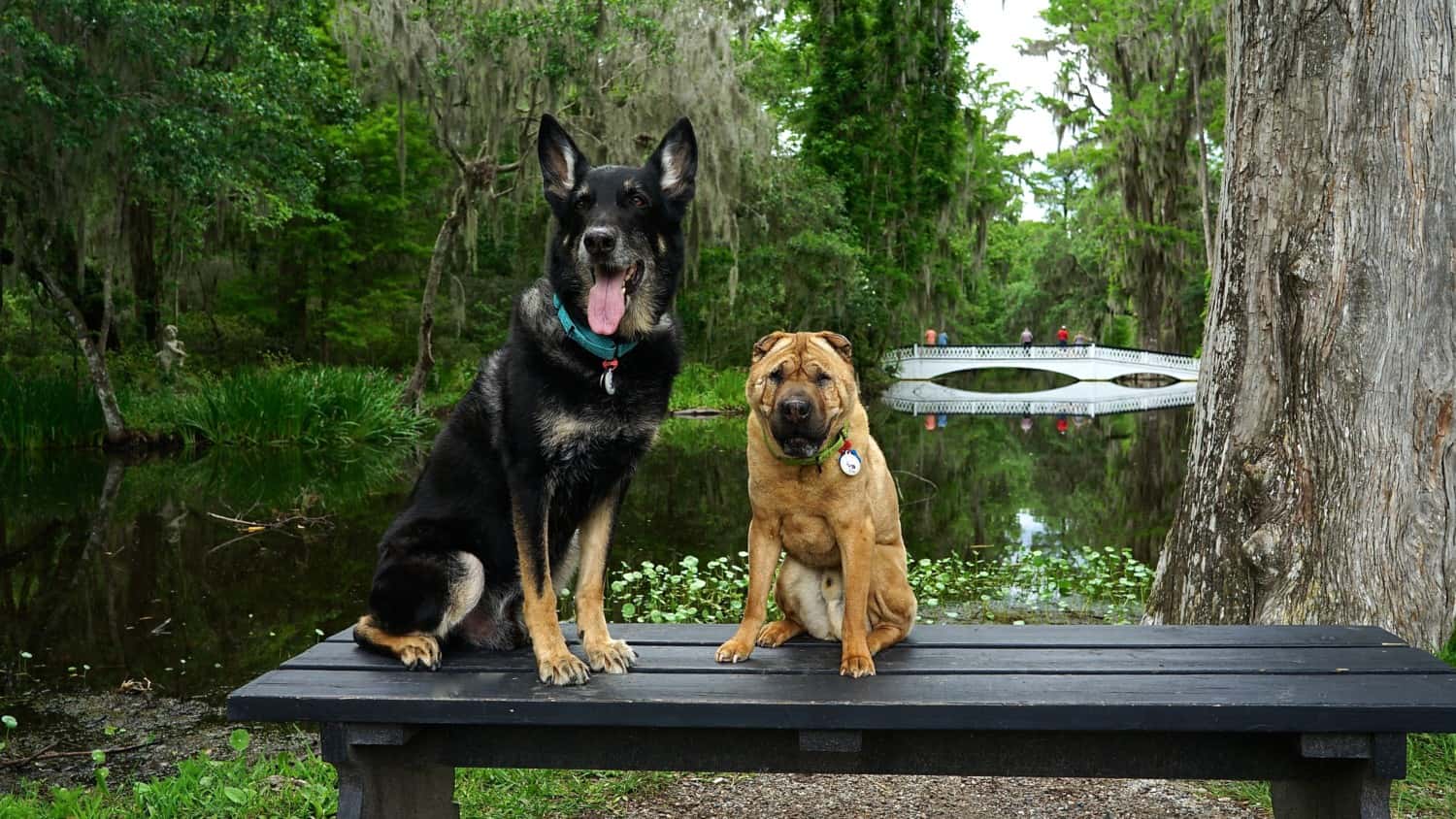 If history is a foundation, influencing everything that comes after, there's no better place to launch your study of South Carolina than Magnolia Plantation and Gardens. Once a sprawling estate of more than 1,000 acres, this property along the Ashley River has been in the Drayton family since 1672, is home to America's oldest public gardens, and is the last large scale, romantic style garden in the country.
In 1676, Thomas and Ann Drayton built a small home and moved to Magnolia from Barbados. They started a small, formal garden, which they named Flowerdale, which still exists today. Through the back-breaking efforts of enslaved people, the plantation around them was cleared and transformed to cultivate rice, with miles of earthwork dams and dikes, and water gates allowing fresh water from the Ashely to flood the fields. The family's wealth quickly grew, as did the fortunes of many plantation owners in the swamps and marshes of Lowcountry.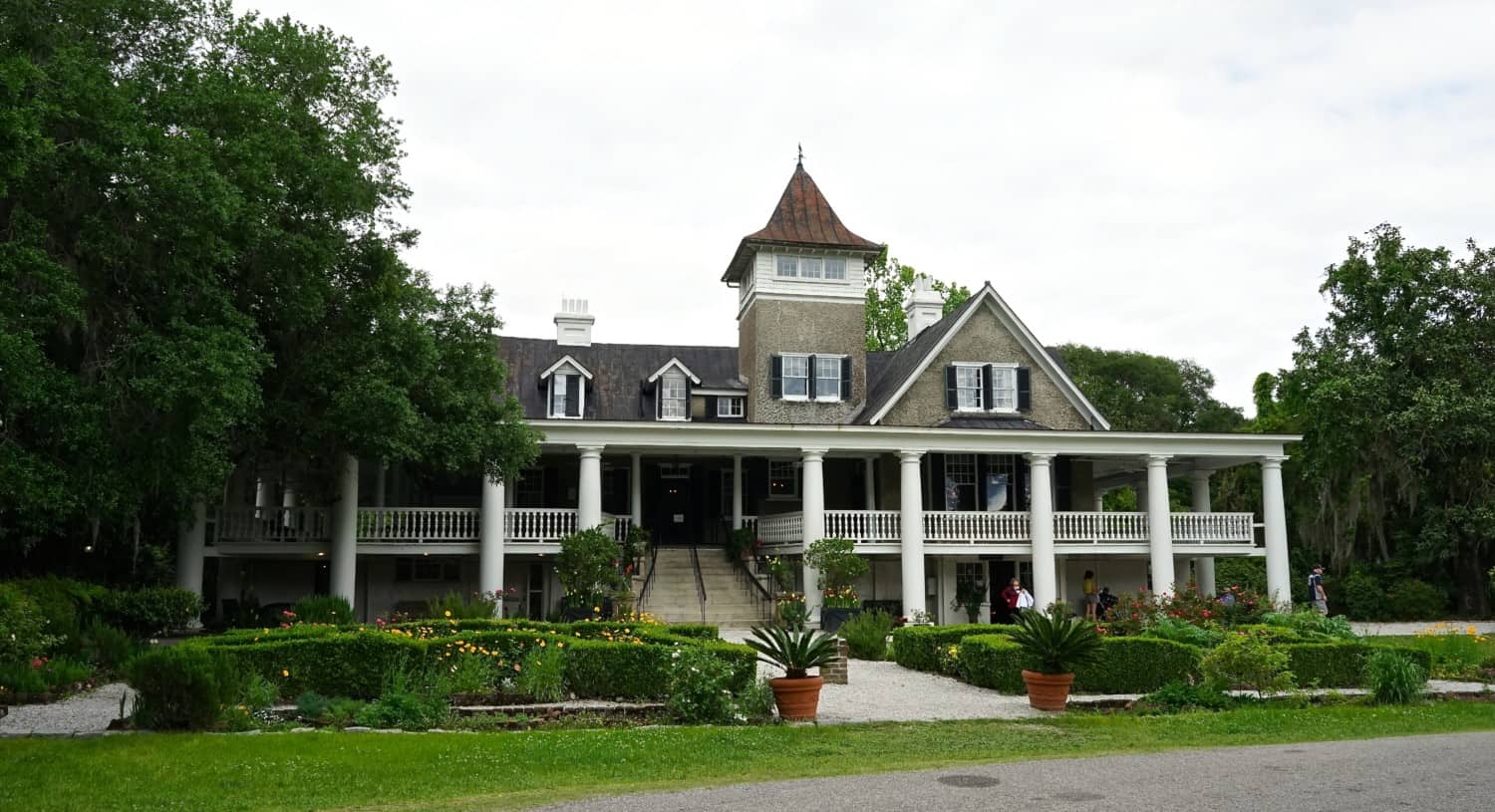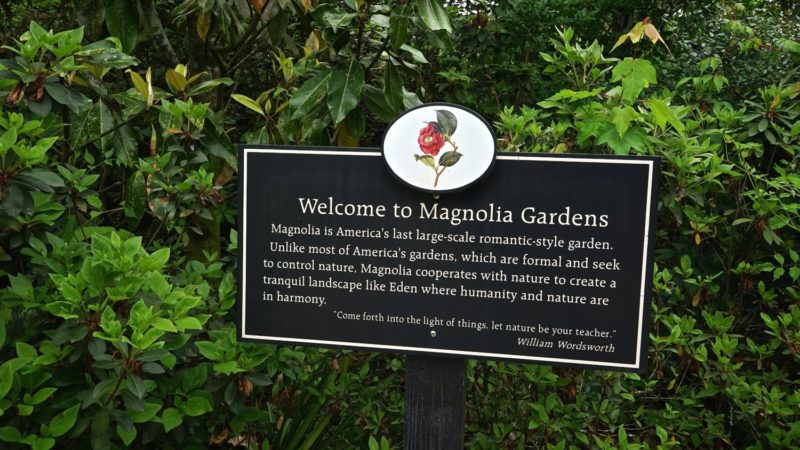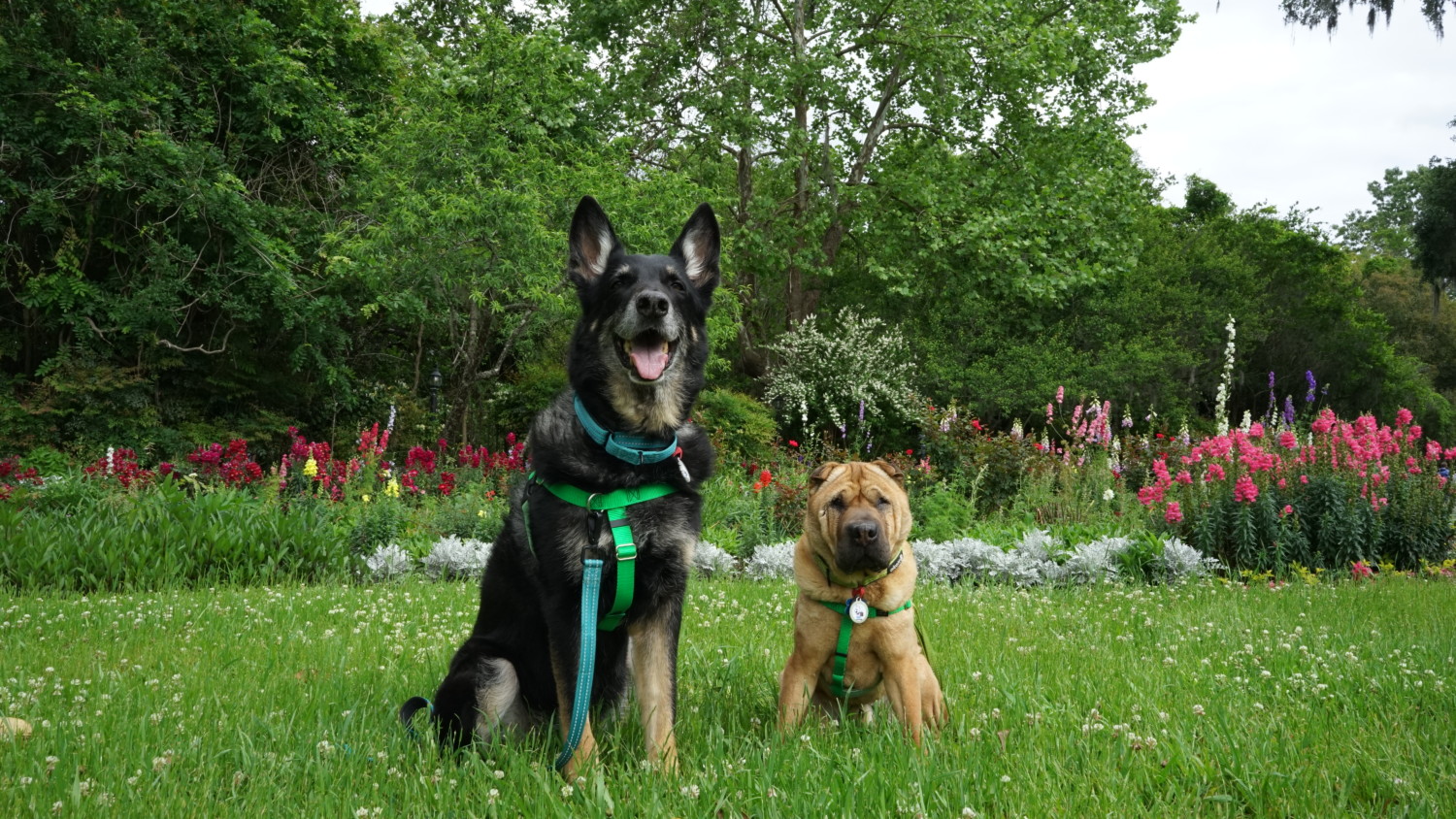 Magnolia passed from generation to generation, each adding its own touches to the gardens, until Reverend John Drayton became the proprietor. To please his wife, and on a doctor's recommendation as a cure for tuberculosis, he began expanding the English Romanic gardens on the estate. Rather than defined beds, romantic gardens are free-flowing and natural.
Certainly Reverend Drayton could not have known that his hobby would save his family home. But, in 1870, devastated financially from the Civil War, he sold much of the estate and opened the gardens to the public to defray maintenance costs. Just 15 miles upriver from Charleston, Magnolia has been a popular attraction ever since.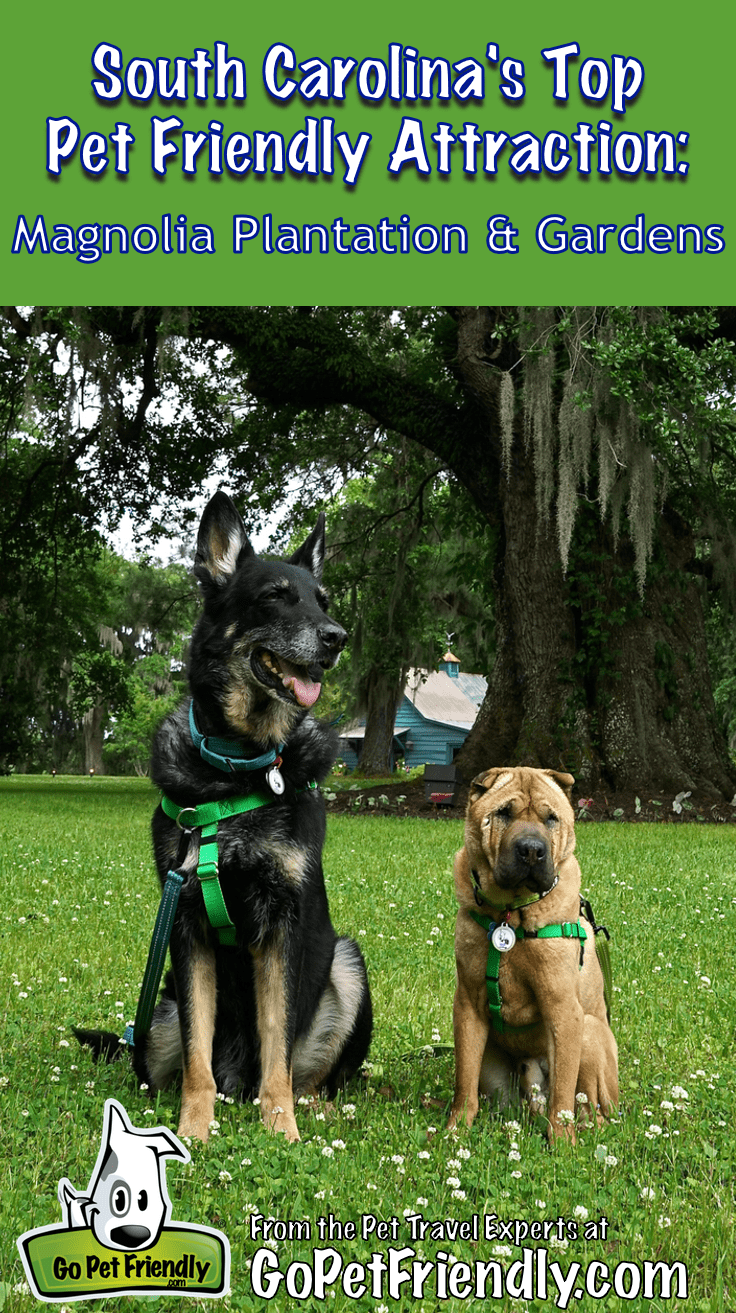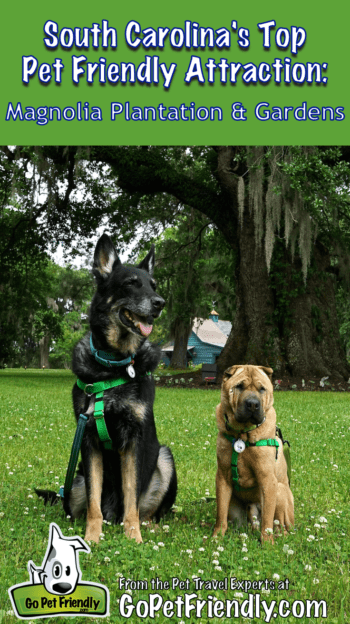 Pets at Magnolia Plantation & Gardens
Reflecting the Drayton's love for animals, leashed pets are welcome to join you throughout most of Magnolia Plantation. For the safety of the animals, pets are not allowed at the petting zoo, and only carried pets may join you on a tour of the plantation home.
Pet Rules at Magnolia Plantation & Gardens

Pets must be on leash no longer than 6 feet

Pet waste must be picked up and disposed of properly

Pets that are carried are welcome on tours of the plantation house

Pets may join you on all trails, guided tours, the Nature Train, From Slavery to Freedom Tour, and the Nature Boat

Pets are not allowed in the petting zoo area
Planning Your Day
It's easy to spend an entire day at Magnolia, especially if you're taking one or more tours. Space is limited on each tour, so purchase your tickets when you arrive, and plan your visit based on availability. Once your schedule is set, head to the theater just behind the ticket booth for a 20-minute movie that provides a nice overview of the plantation's history – dogs are welcome inside the theater. You'll also find a picnic area, café, and restrooms here.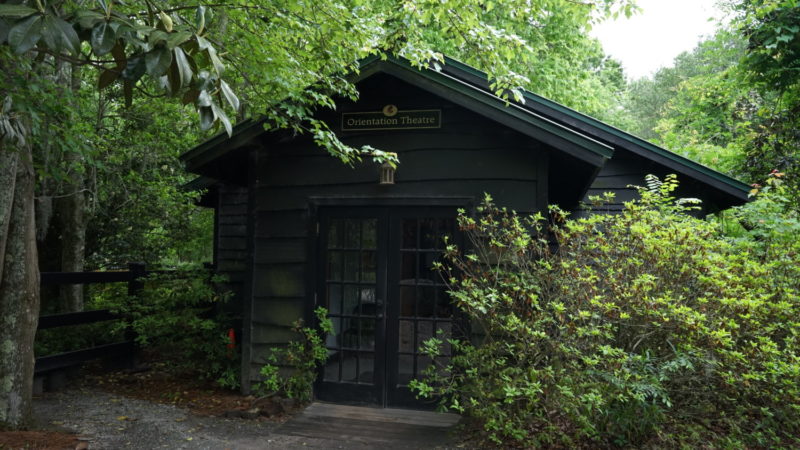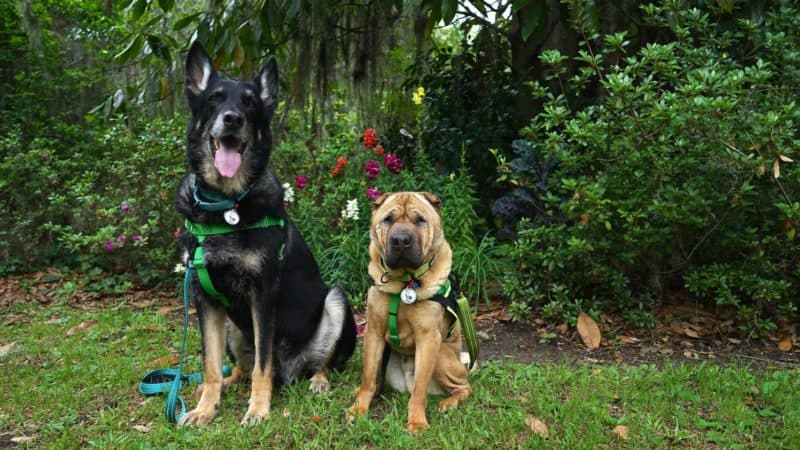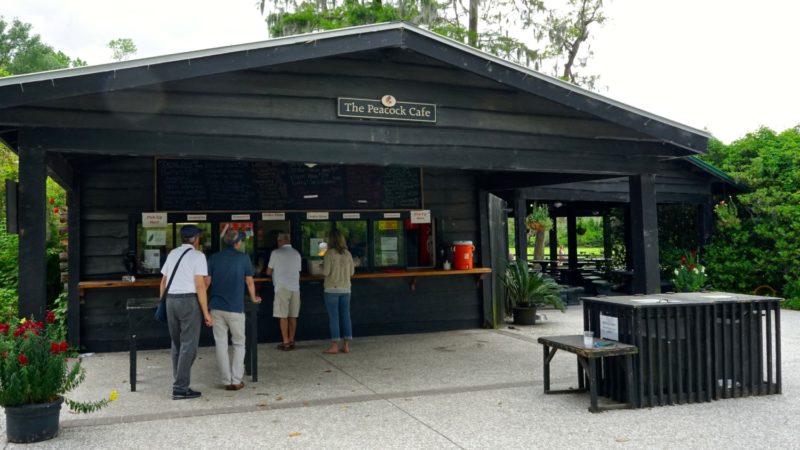 We had a little time before our first tour left, so we stepped into the conservatory, an indoor tropical garden containing plants that Thomas and Ann Drayton would have been familiar with in Barbados. There are tables and chairs inside, if you're looking for a quiet picnic spot, and a deck outside overlooking the lake.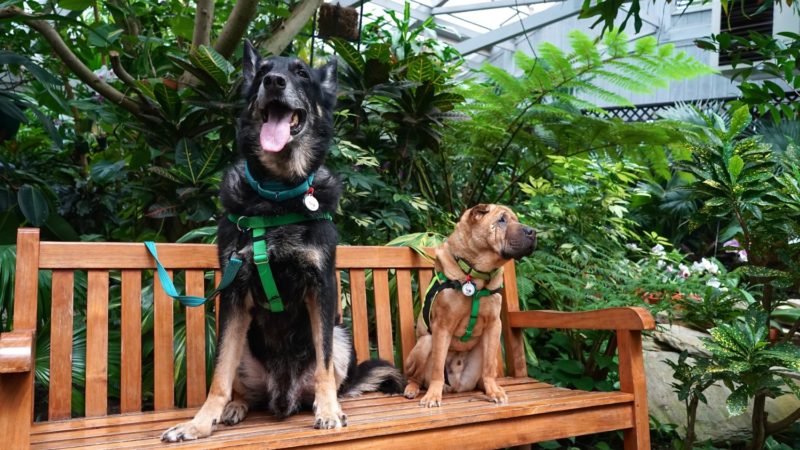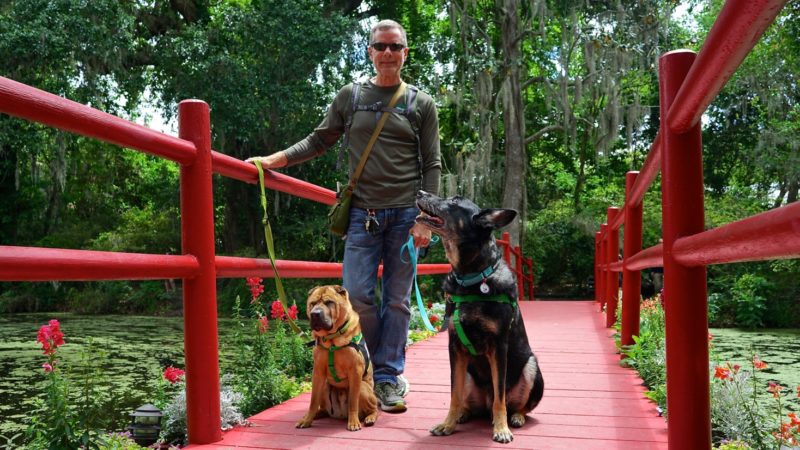 The tour guides on all of the tours were fantastic, providing insights into the Plantation's history, pointing out local flora and fauna, and fielding questions as we went along. Since Ty and Buster are too big to be carried, we didn't do the House Tour, but we did all the others and were able to see much more of the 400 acres that we could have on foot … or paw.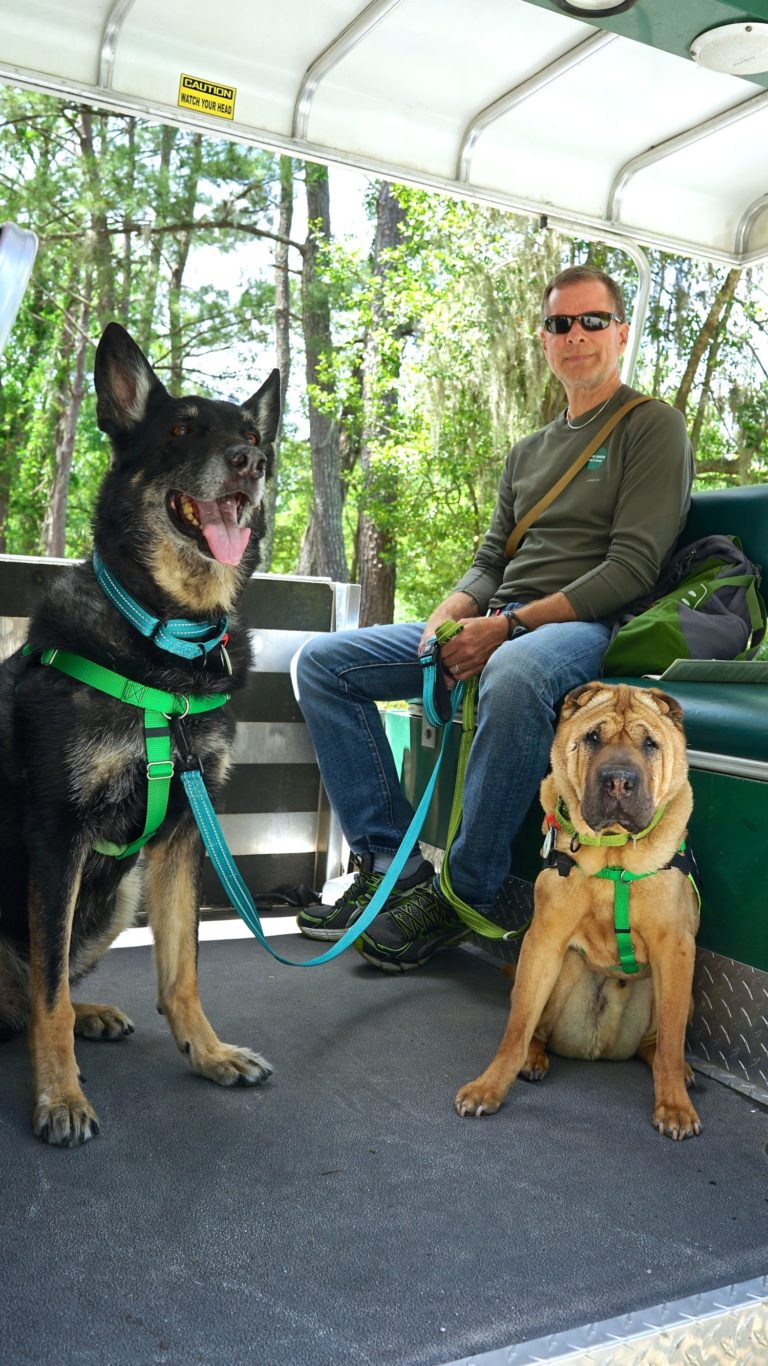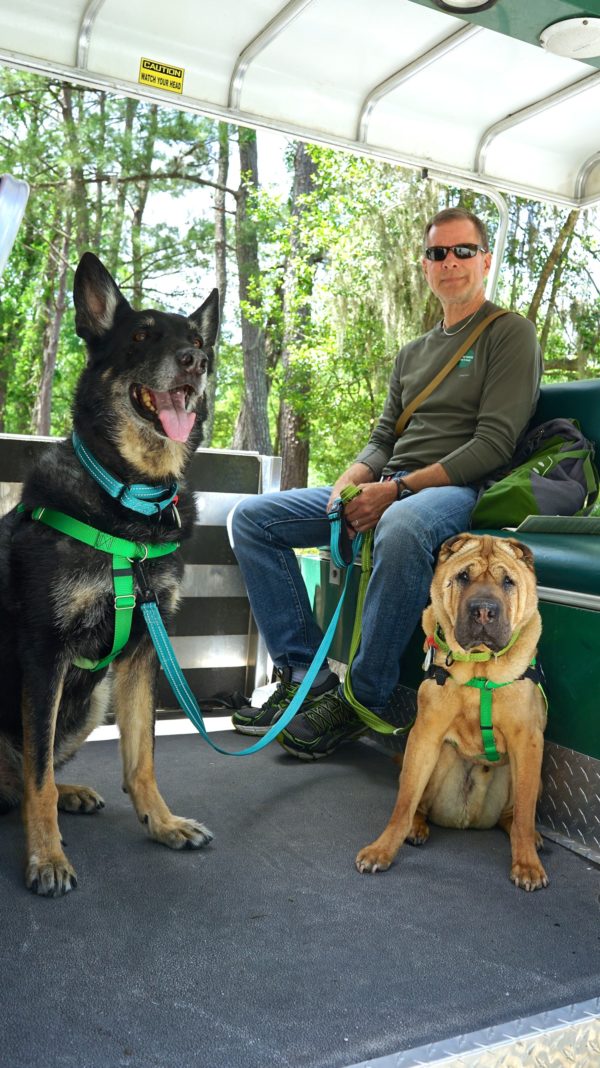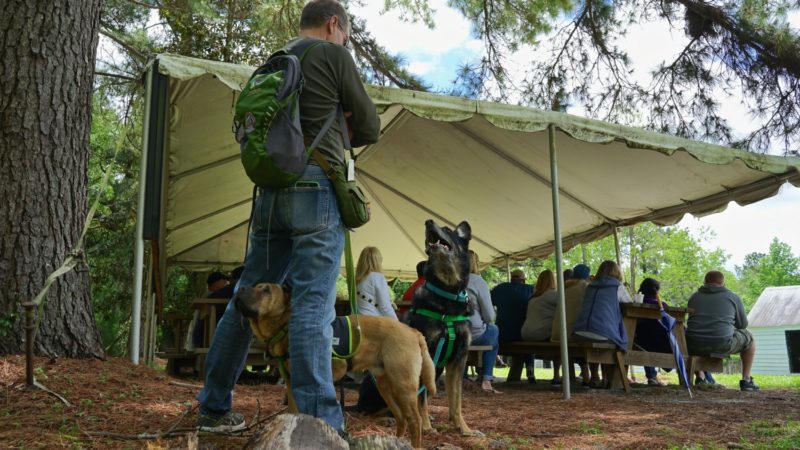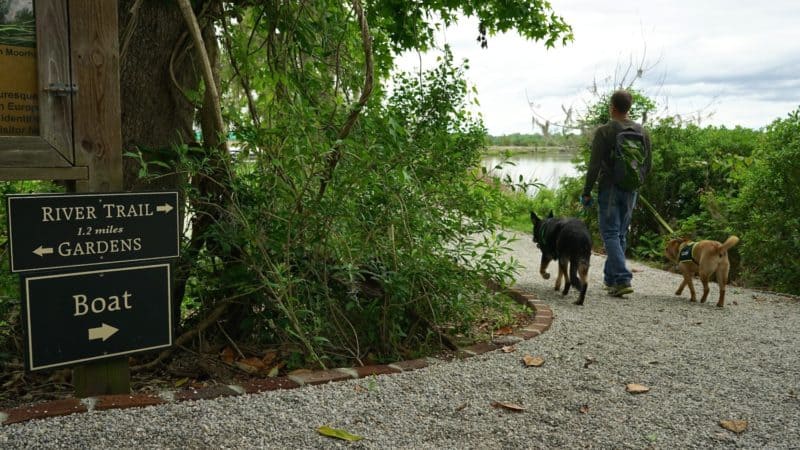 The From Slavery to Freedom Tour was superbly and sensitively done, discussing the the lives of the enslaved people who worked on the plantation, visiting their living quarters, and providing insights into the post-slavery changes that took place at Magnolia. The Nature Train navigates trails through the property, including out on the earthwork dams that enclosed the rice fields. These old fields are now wildlife habitat, and we saw an impressive array of birds and alligators on our tour. But the Nature Boat was our favorite, because it allowed us to get much closer to the wildlife than we expected.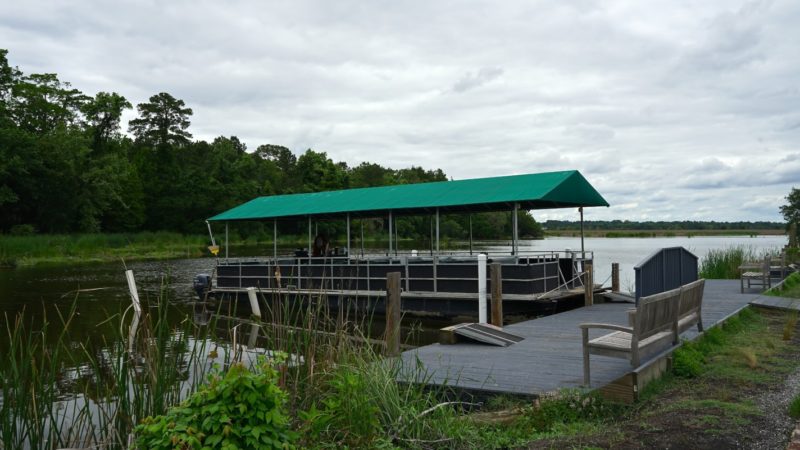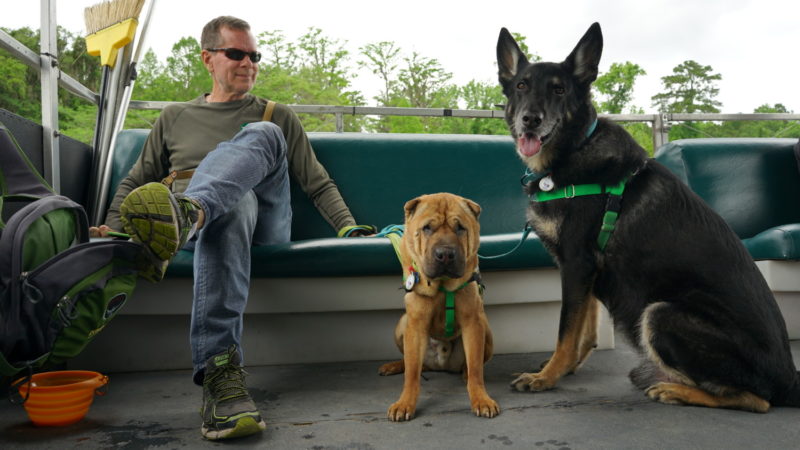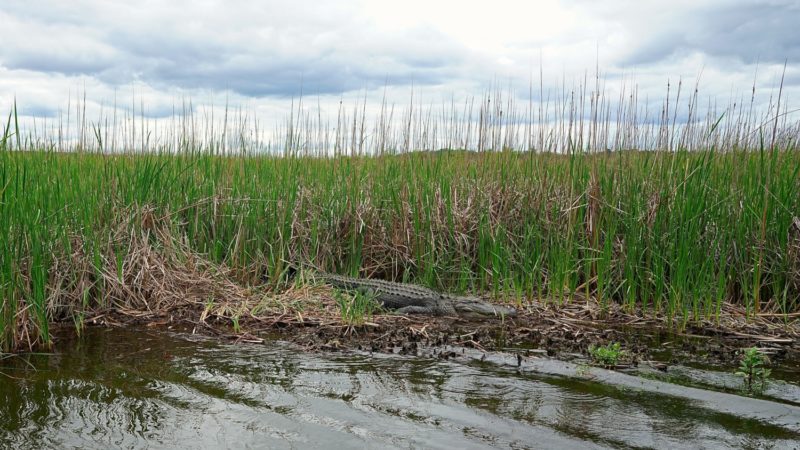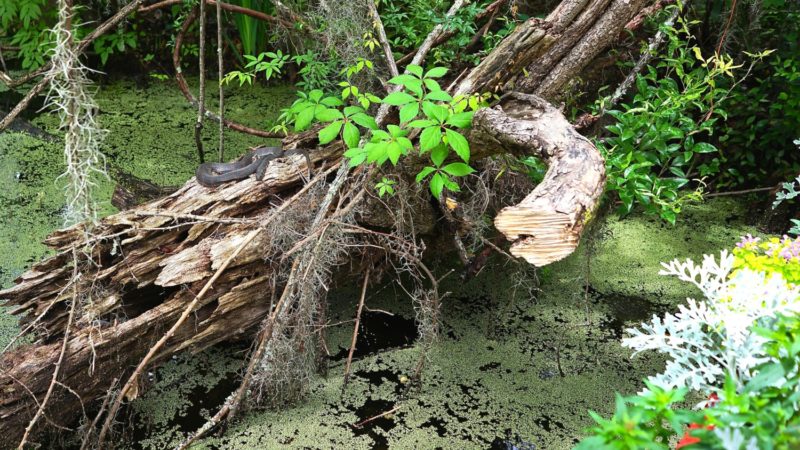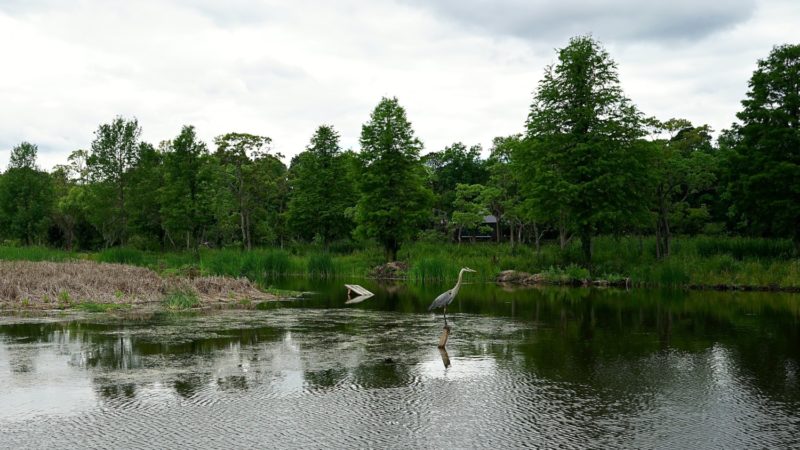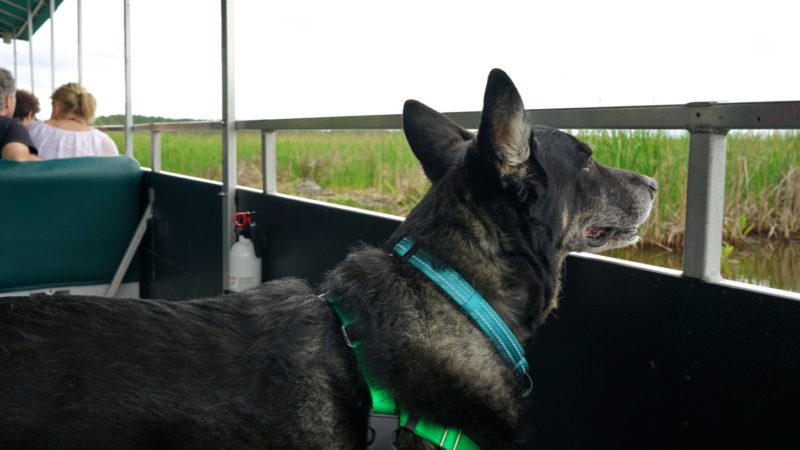 As you can see, there are some critters here that you wouldn't want to meet on a trail, so keep your pets on short leashes and be aware of your surroundings. And, after all the wildlife viewing, there are still the garden paths to explore! Though it's named after the Southern magnolia tree, these gardens at are best known for their azaleas, which bloom in the spring, and camellias, which come to life in the fall and winter.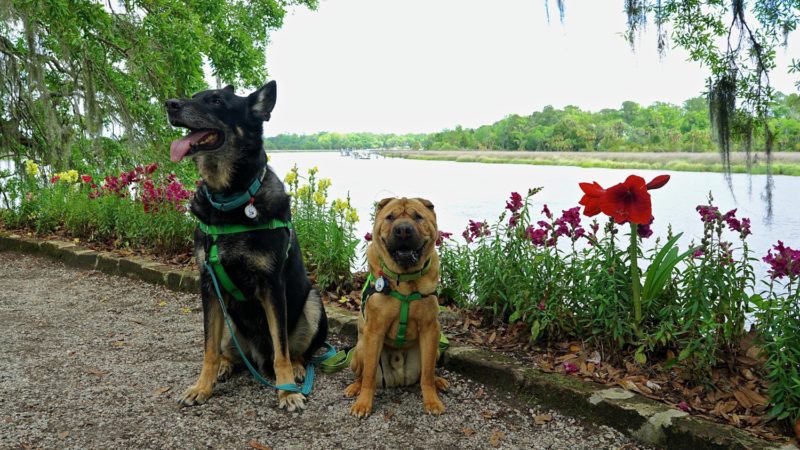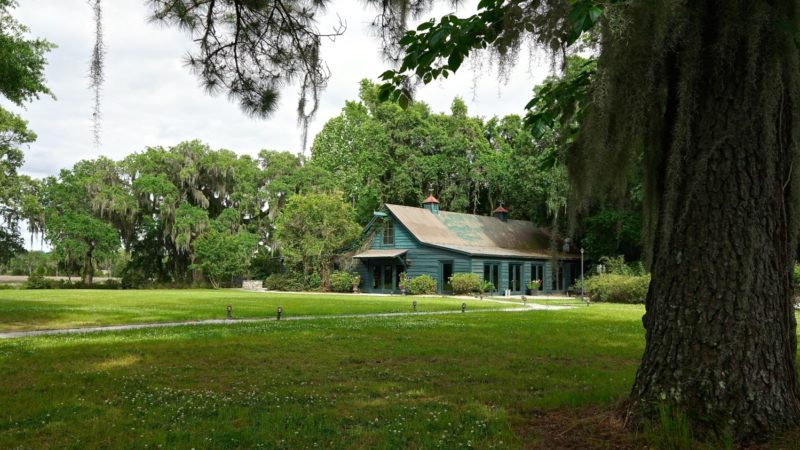 If there is any pep left in your step, the Audubon Swamp Garden is a lovely place to conclude your visit. The swamp is teeming with life, but it's not always easy to spot. Settle on a bench and the world will come alive around you! Great Blue Herons and Great Egrets nest in the same trees, and alligators lurk beneath, hoping for an easy meal.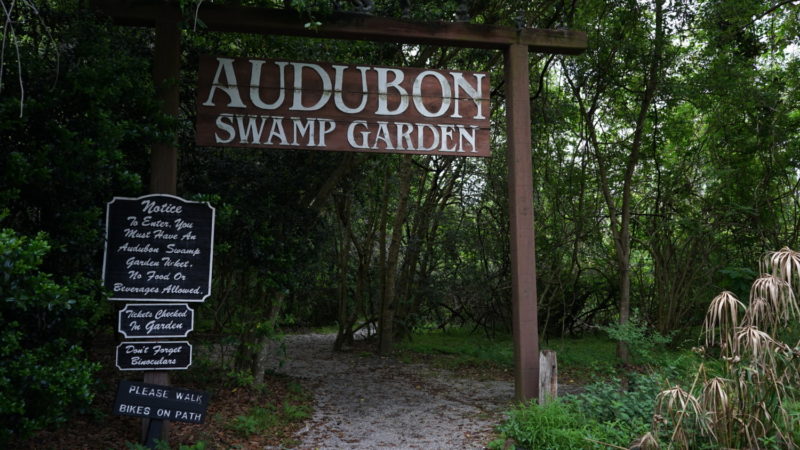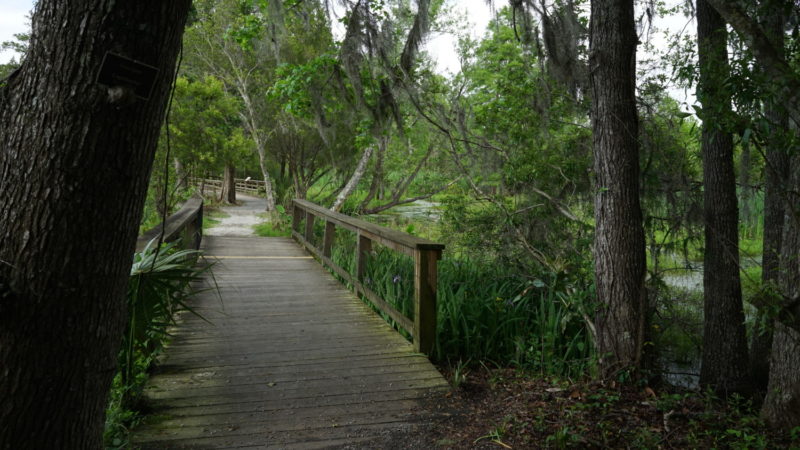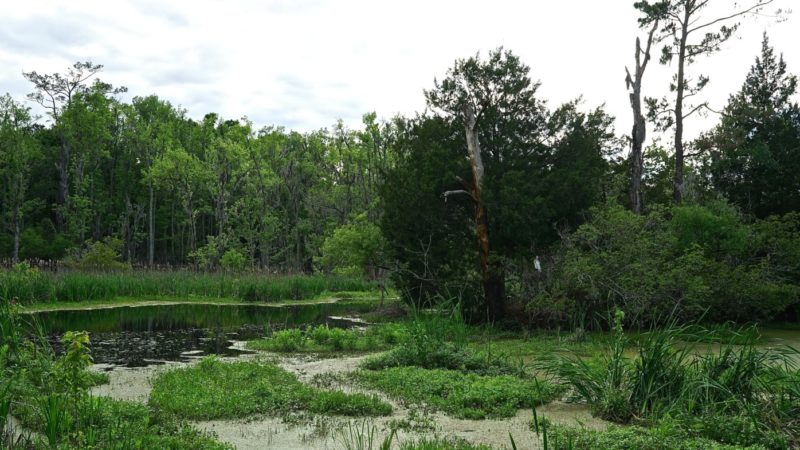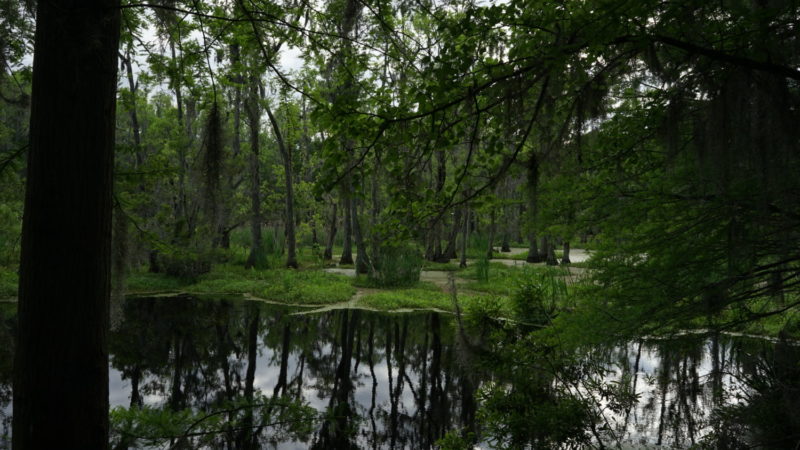 Charleston Meet Up
It was a pleasure to celebrate Earth Day with the wonderful folks from Charleston Animal Society. The enthusiastic and creative staff and volunteers recycled paper towel tubes, old socks, and plastic Easter eggs into enrichment toys to entertain the animals while they wait for their perfect families. Twenty-six lucky animals found their forever homes during our meet up, including little "Pepper." That's up from around 20 adoptions on a typical Saturday – so a nice little bump.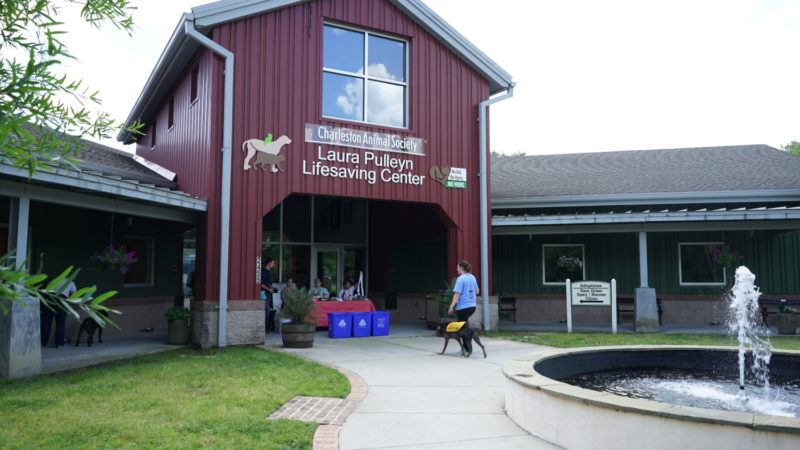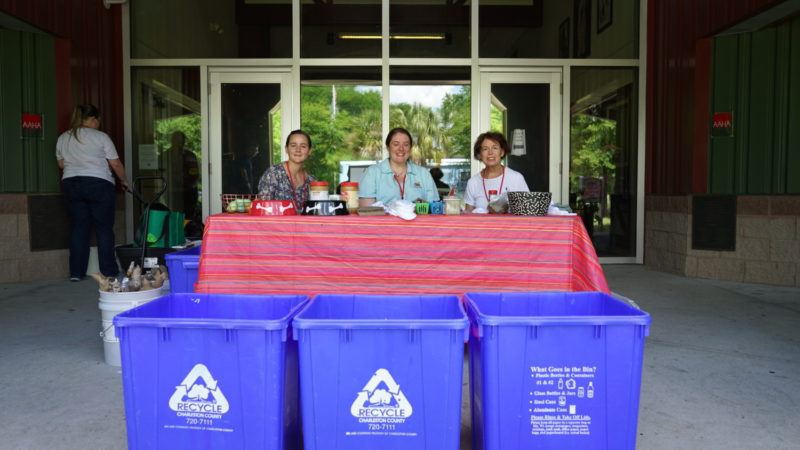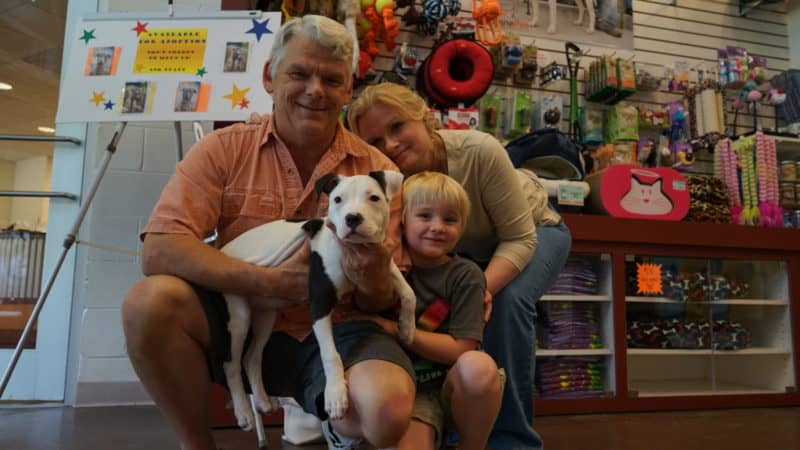 Thank You to our Sponsors
Visiting these attractions with Ty and Buster is a dream come true. We'll be blogging about each one as we go along, so fasten your seatbelt and stay tuned!
The Ultimate Pet Friendly Road Trip wouldn't be possible without the support of our wonderful sponsors: Winnebago, 2 Hounds Design, Alcott, goDog®, PetGuide.com, Red Roof Inns, Sleepypod, The Bark, PetHub, RVPetSafety.com, and The Honest Kitchen. Please be sure to visit their websites and social media pages and thank them for their participation!
Amazon Affiliate Disclosure: GoPetFriendly.com LLC is a participant in the Amazon Services LLC Associates Program, an affiliate advertising program designed to provide a means for website owners to earn advertising fees by advertising and linking to amazon.com, audible.com, and any other website that may be affiliated with Amazon Service LLC Associates Program. As an Amazon Associate, the owner of this site earns a commission from qualifying purchases.
(Visited 11,040 times, 1 visits today)