Ages ago, when we first started traveling with Ty and Buster, we shared our tips for traveling to Canada with dogs. Since then, a lot more cats are traveling with their families – and that's purr-fect! To make your next trip across the border a little easier, we're happy to share these tips for traveling with a cat to Canada.

Required Documents when Traveling with a Cat to Canada
Traveling with a Kitten Less Than Three Months Old
If you're traveling with a kitten who is less than three months old, he or she is not subject to the import requirements. The only documentation you'll need is proof of your kitten's age.
Proof of Rabies Vaccination
If you're traveling to Canada with a cat that is at least three months old from the United States, Mexico, or any other country not considered rabies-free, you'll need your cat's rabies vaccination certificate. The certificate must meet the following requirements:
Domestic or pet cats may enter Canada if accompanied by a valid rabies vaccination certificate. A licensed veterinarian must issue and sign the certificate in English or French, and clearly identify the cat by breed, color, and weight.
This certificate must state that the cat is vaccinated against rabies and indicate the date of the vaccination, the trade name and serial number of the licensed rabies vaccine used, and the duration of immunity (up to three years).
If no duration is indicated on the certificate, the vaccine will be considered to be valid for one year.
Canada does not impose a quarantine on pets arriving from any country. Additionally, Canada does not require a vaccination waiting period. Your pet is welcome to enter Canada immediately after he or she receives the rabies vaccination.
READ MORE ⇒  Tips and Tricks for Road Tripping with Cats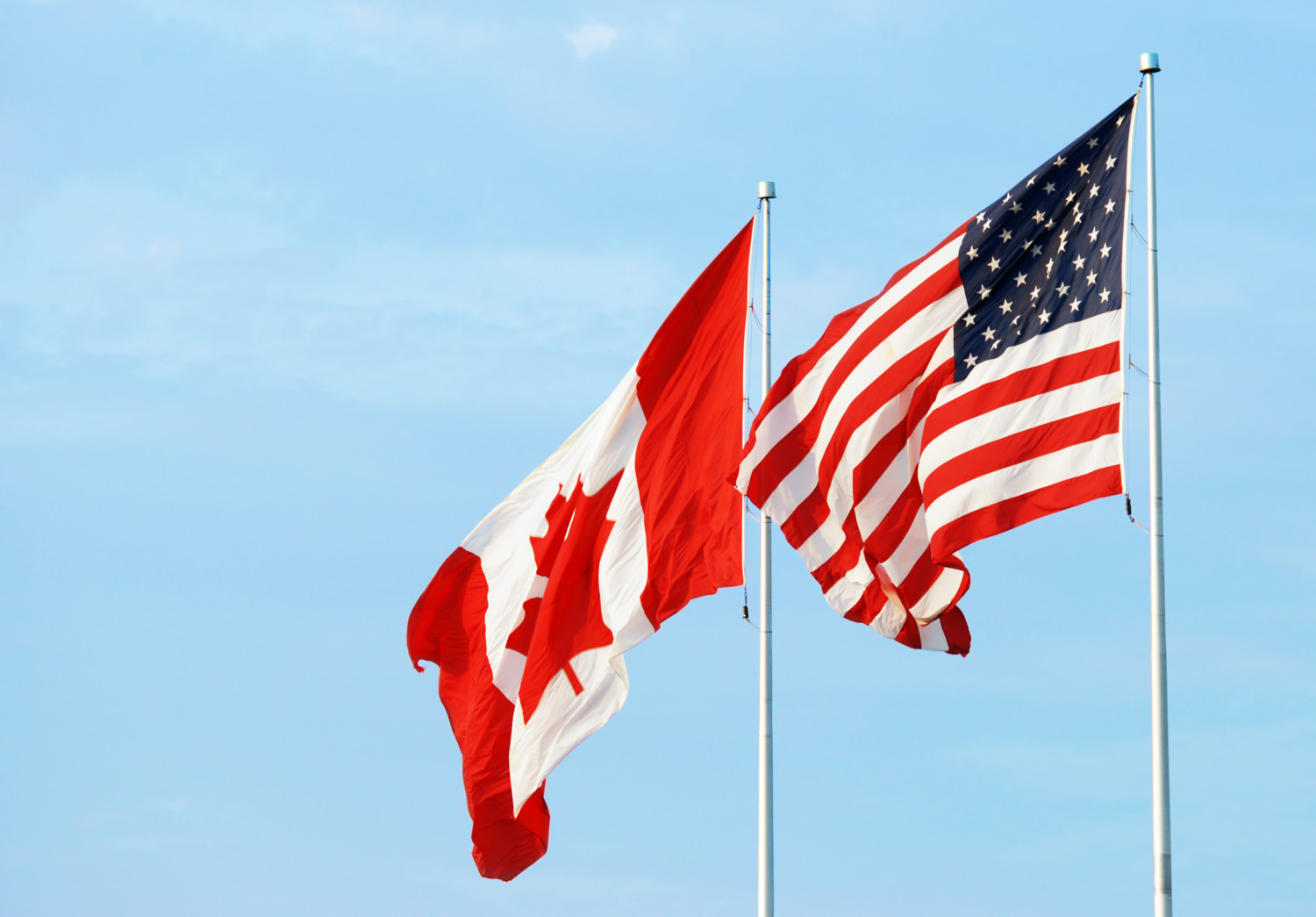 What If You Don't Have a Valid Rabies Certificate?
Traveling with your cat to Canada without a proper rabies certificate will mean jumping through some additional hoops. First, your cat will have to be vaccinated against rabies within two weeks of arrival. Once the vaccination is administered, you'll have to submit the vaccination record to a Canadian Food Inspection Agency office.
In addition to the cost of the vaccination, you will be charged administrative fees of $55.00 + tax for the first animal plus $30.00 + tax for each additional animal. These fees must be paid in advance when crossing the border.
Do Cats Need a Health Certificate to Enter Canada?
Health certificates are generally not necessary when traveling with your cat to Canada. It is possible for the border agents to refer any animal crossing the border for secondary inspection. But as long as your cat appears healthy, this is unlikely to happen.
If a cat looks ill, the inspection agents may request a health certificate from a veterinarian. Their primary concern is that the cat's condition is not contagious. We recommend that anyone traveling with a pet whose health could be questioned have a health certificate from their vet with them when crossing into Canada. While it's inconvenient, it's easier than being stopped at the border!
Cats traveling by air to Canada must meet the requirements of the airline on which they'll be traveling. Most carriers require a current health certificate for all pets.
READ MORE ⇒  Choosing the Right Harness For Your Cat
Do Cats Need to have Microchips or Tatoos?
Canada does not require a microchip or tattoo identification for pet cats.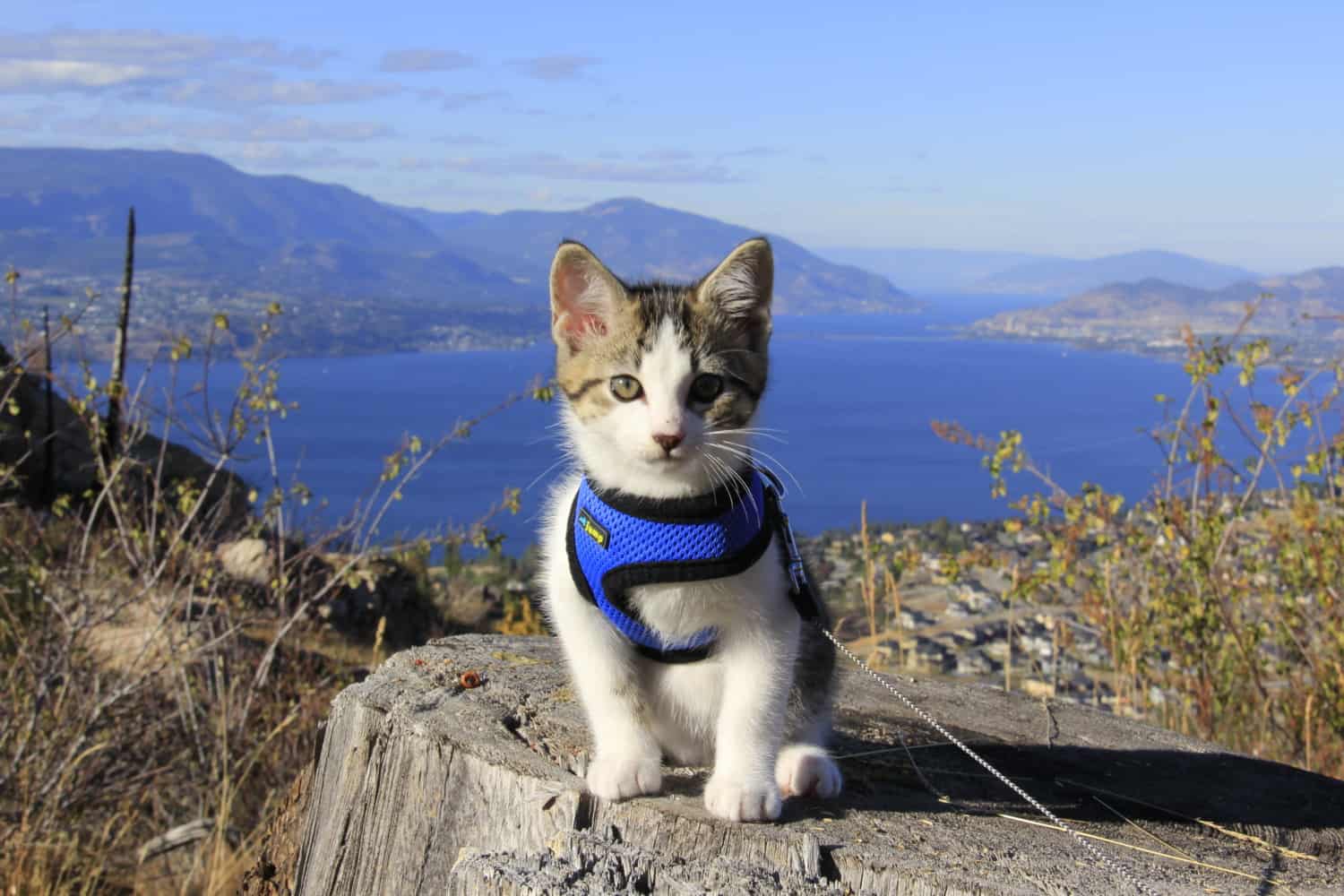 Taking Pet Food and Treats into Canada
Visitors traveling with cats to Canada from the U.S. are allowed to bring a total of 20 kg (44 pounds) of pet food and treats. The food and treats must meet all of the following requirements:
The pet food and treats must have been purchased in the US, be commercially packaged, and be unopened
All pet food and treats must be in the possession of the traveler at the time of entry
The animal that will eat the products must accompany the traveler at the time of entry
The products must be fed only to the animal that accompanied the traveler into Canada
For longer trips, consider taking a dehydrated pet food with you. The Honest Kitchen cat food is human-grade and great for traveling because a 4 pound box makes 12 pounds of food!
Required Documents when Traveling with a Cat to the U.S.
Cats do not need health certificates and proof of rabies vaccination when crossing into the United States from Canada. However, some states require vaccination of cats for rabies. For that reason, it's a good idea to check with state and local health authorities at your final destination.
When you cross the border into the United States, your cat will receive a visual inspection. Cats appearing to be ill might require further examination by a licensed veterinarian at the owner's expense at the port of entry. Any cat appearing to have an infectious disease that could be transmitted to humans may be denied entry.
READ MORE ⇒  What You Should Know About Emergency Vets (Before You Need One)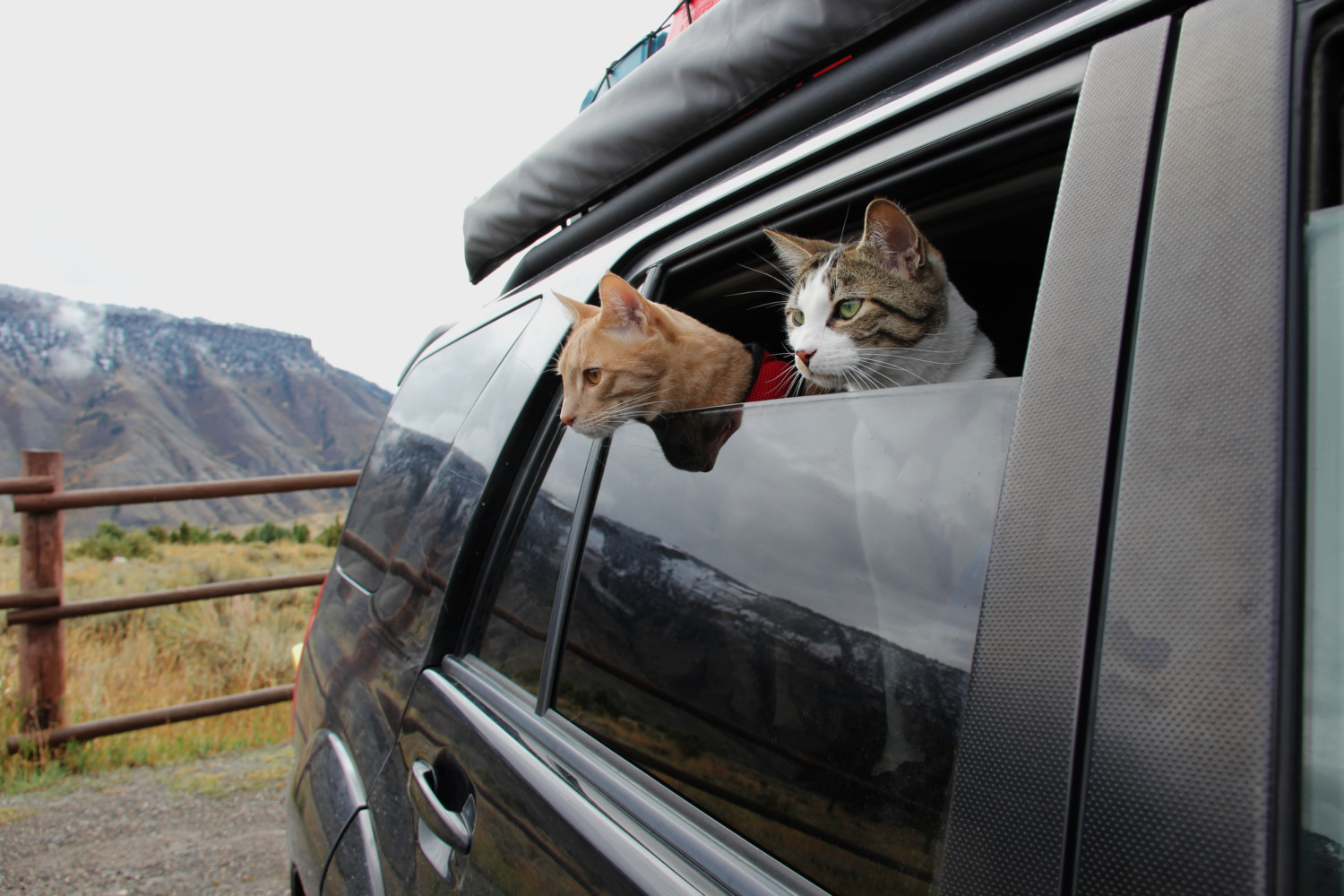 Cats are great travel companions, and love joining in your travel plans. We hope your trip across the border to Canada goes smoothly for all the members of your family!
Amazon Affiliate Disclosure: GoPetFriendly.com LLC is a participant in the Amazon Services LLC Associates Program, an affiliate advertising program designed to provide a means for website owners to earn advertising fees by advertising and linking to amazon.com, audible.com, and any other website that may be affiliated with Amazon Service LLC Associates Program. As an Amazon Associate, the owner of this site earns a commission from qualifying purchases.
(Visited 34,725 times, 1 visits today)