Traveling with cats is becoming more popular, much to the delight of many adventurous felines! After years of traveling with my cats, Fish and Chips, I can say that most cats can be taught to enjoy exploring the great outdoors. And training your cat so you can experience new things together is a wonderful way to strengthen your bond and deepen your relationship.
But where do you start? Does your cat have the personality to enjoy road trips or weekends spent backpacking? And, if you're adopting a kitten or cat with hopes of traveling together, what should you be looking for? Read on to discover the traits that traveling cats share!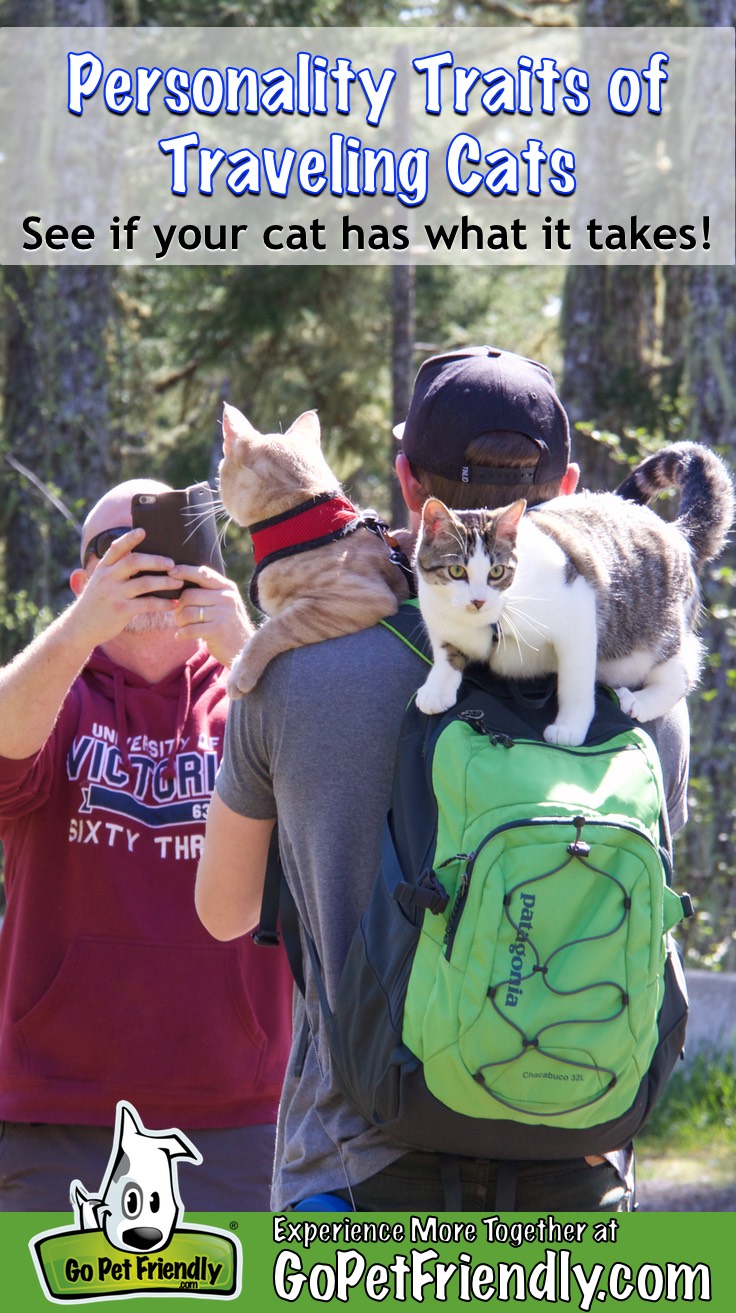 *This post contains affiliate links. Thank you!*
Personality Traits of Traveling Cats
Like humans, cats have different personalities. Some are homebodies, while others thrive on new experiences. What's important to know is that you don't need a special breed of cat to train him to enjoy adventures. Fish is half Bengal, half unknown. And Chips is the perfect combination of who-knows-what. All you need is a kitten or cat with the personality traits that will make him interested in learning new behaviors.
READ MORE ⇒ Nine Pet Friendly Hotel Chains that Welcome Cats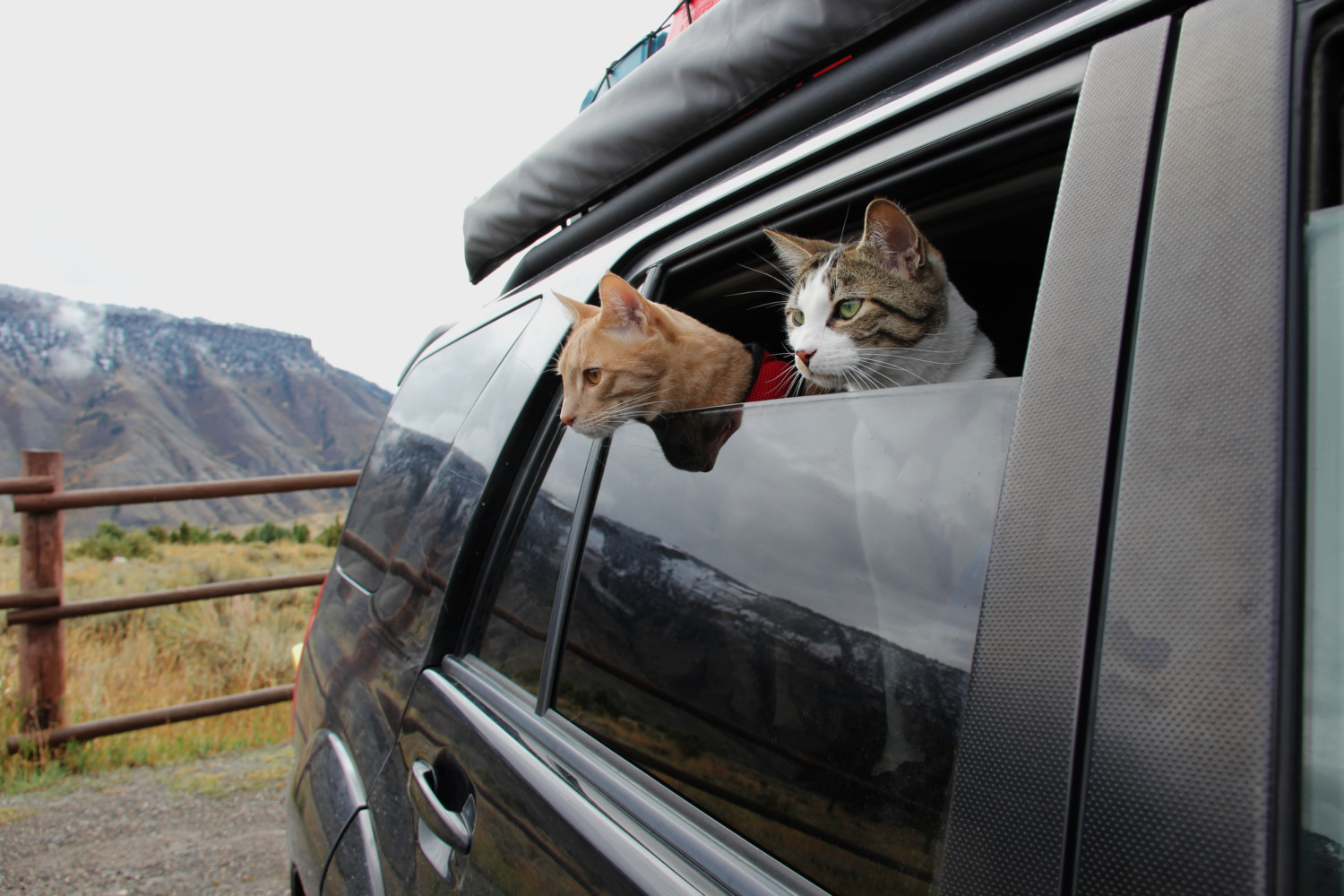 Trainability
Having a cat with strong motivations helps for training. Whether it's food, play, or a desire to be together, being able to reward your cat with something he really likes makes it easier to reinforce new behaviors.
Another consideration is the age of the cat – kittens tend to be easier to train. But remember he's not a dog, so "easy" is a relative term!
Your best bet is to look for a cat or kitten who is outgoing. Most kittens are adaptable and embrace new experiences. But if you have a choice, pick the craziest, boldest kitten. Basically, do the exact opposite of what most people would do!
When we adopted our first kitten, Fish, he was a tiny ball of energy. His sisters were curled up sleeping on a blanket, and he was climbing our legs getting into mischief. We knew from the moment we saw him he'd make an ideal traveling cat. He was, and still is, almost fearless.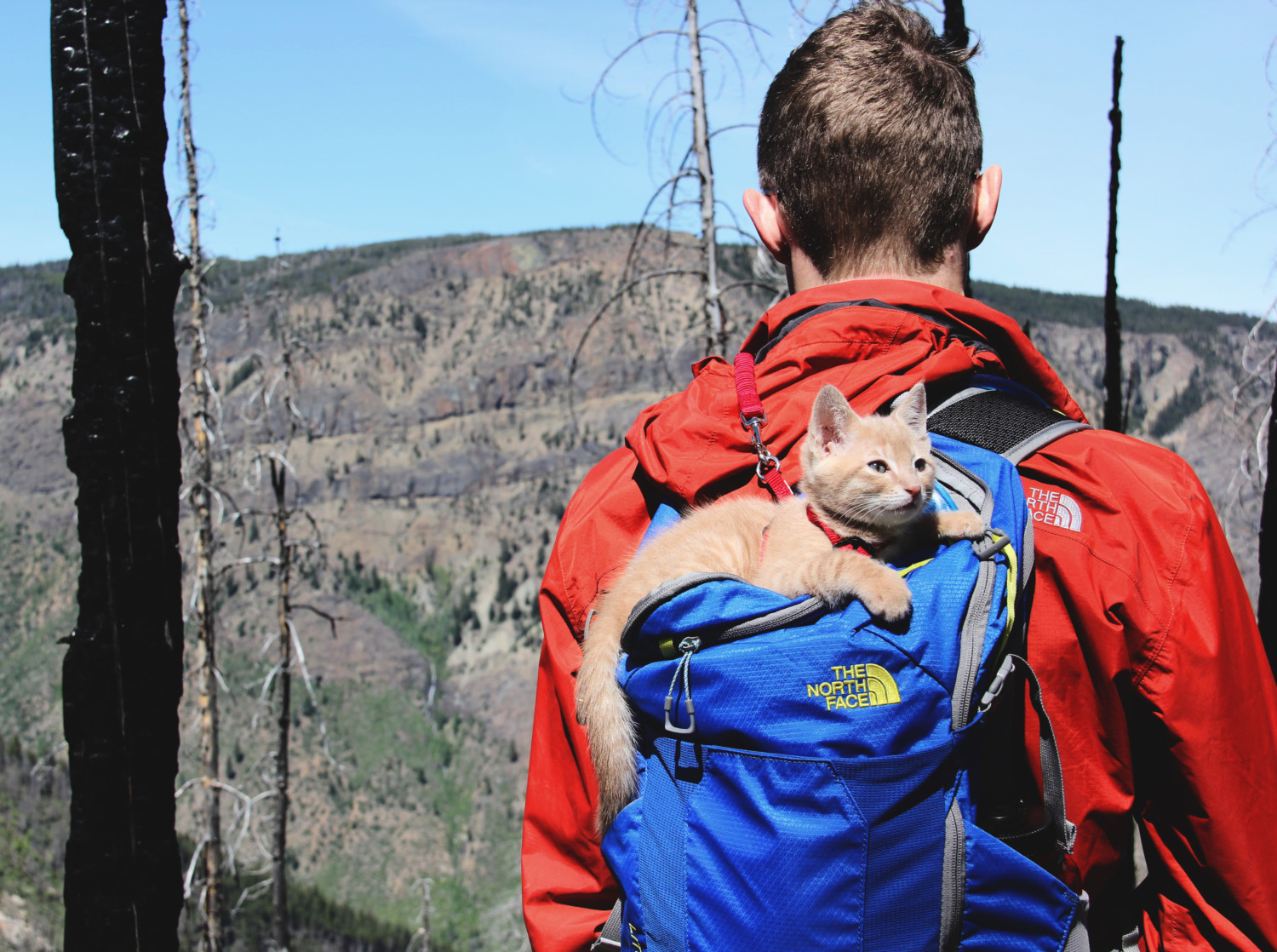 Chips, on the other hand, was very shy when we adopted him. He liked to play, but was generally nervous. Despite being less intrepid, he followed in Fish's pawprints and was able to embrace our lifestyle. The difference in Fish and Chips' personalities shows that nearly any cat, if introduced in a way that works for them, can become a great travel companion.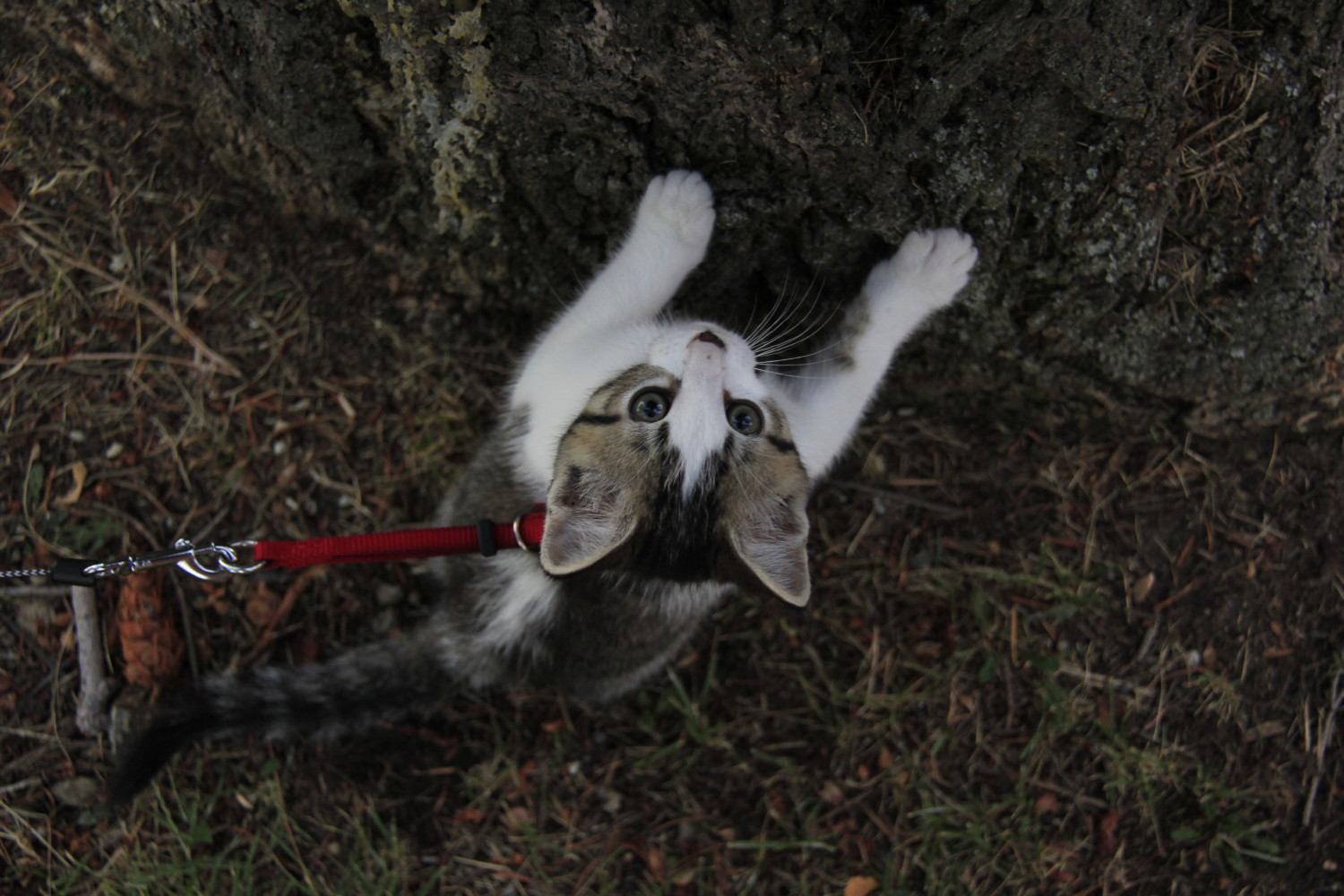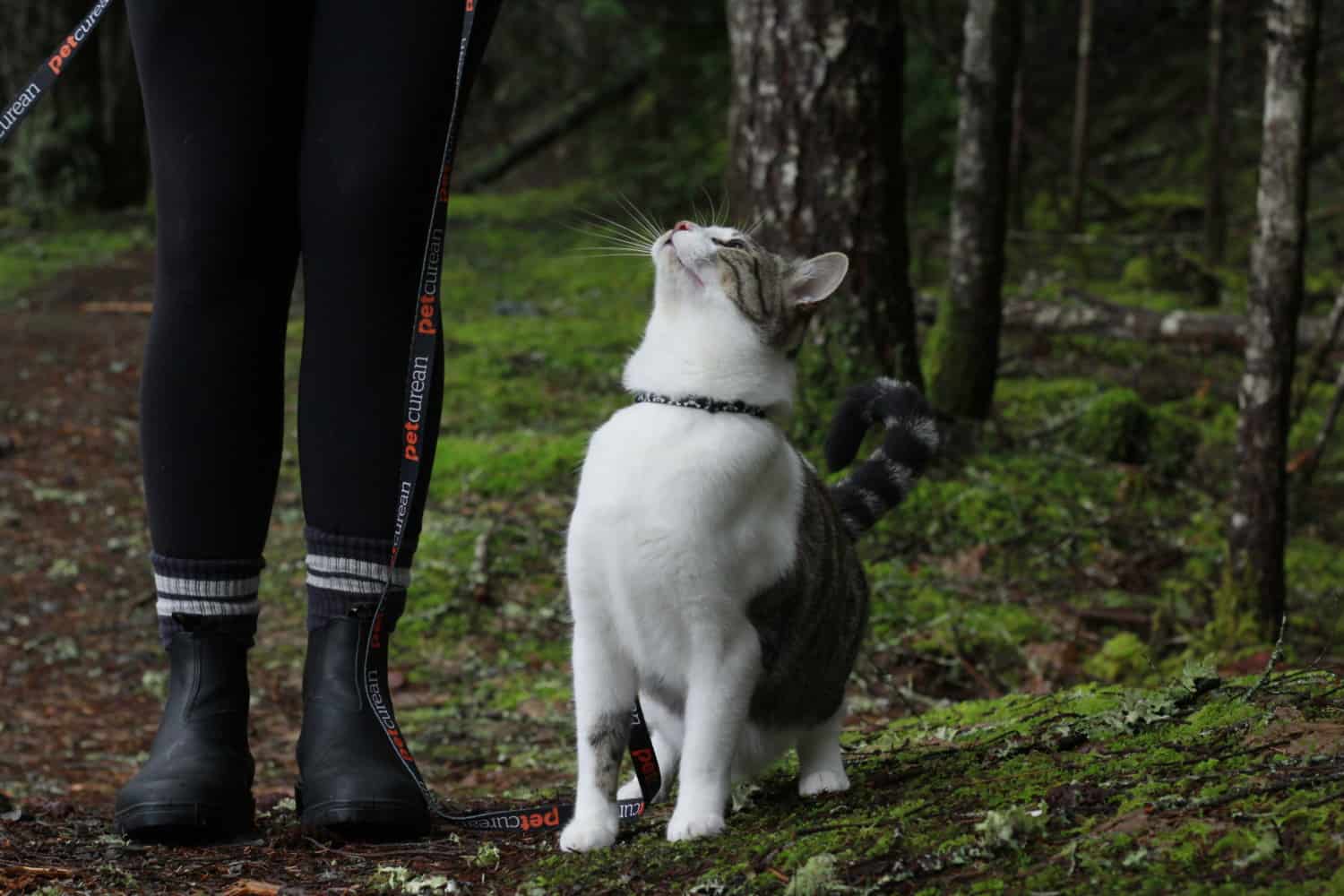 Curiosity
The next thing to consider when determining whether your cat is cut out for a life of adventure is his level of curiosity. Does he have a desire to explore, sitting by the window all day or trying to sneak out when you open the door? Cats with an interest in being outside might be more easily persuaded to go out on a leash.
READ MORE ⇒  Choosing the Right Harness for Your Cat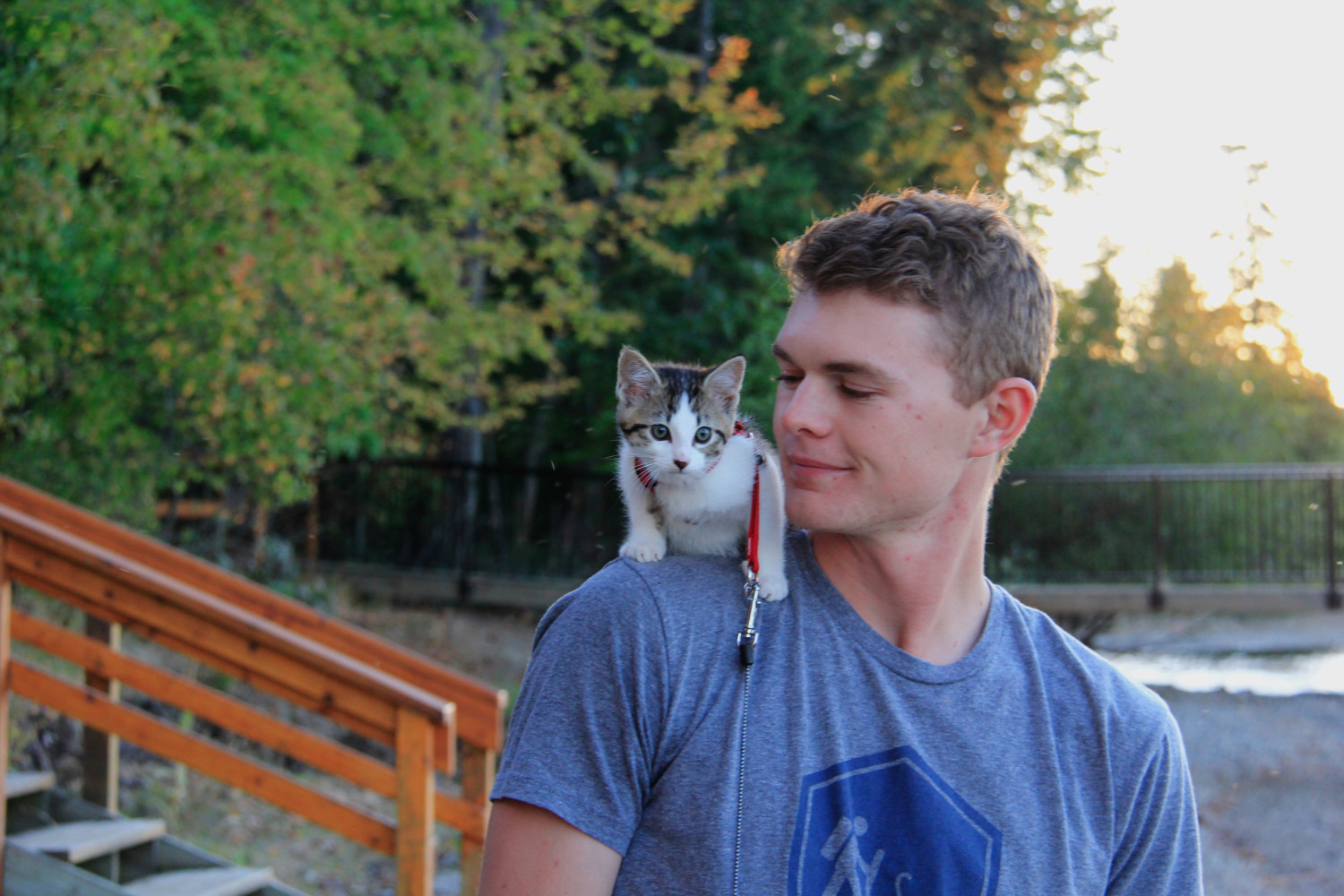 Bonding
Next, think about is how bonded your cat is to you. This is huge. To feel comfortable outdoors on a leash, your cat must trust you. And an affectionate cat is more likely to put his confidence in you than one who's more aloof.  We've formed such strong bonds with Fish and Chips that we now feel comfortable letting go of their leashes for short periods of time. If they get frightened, we trust our cats to run towards us rather than running away.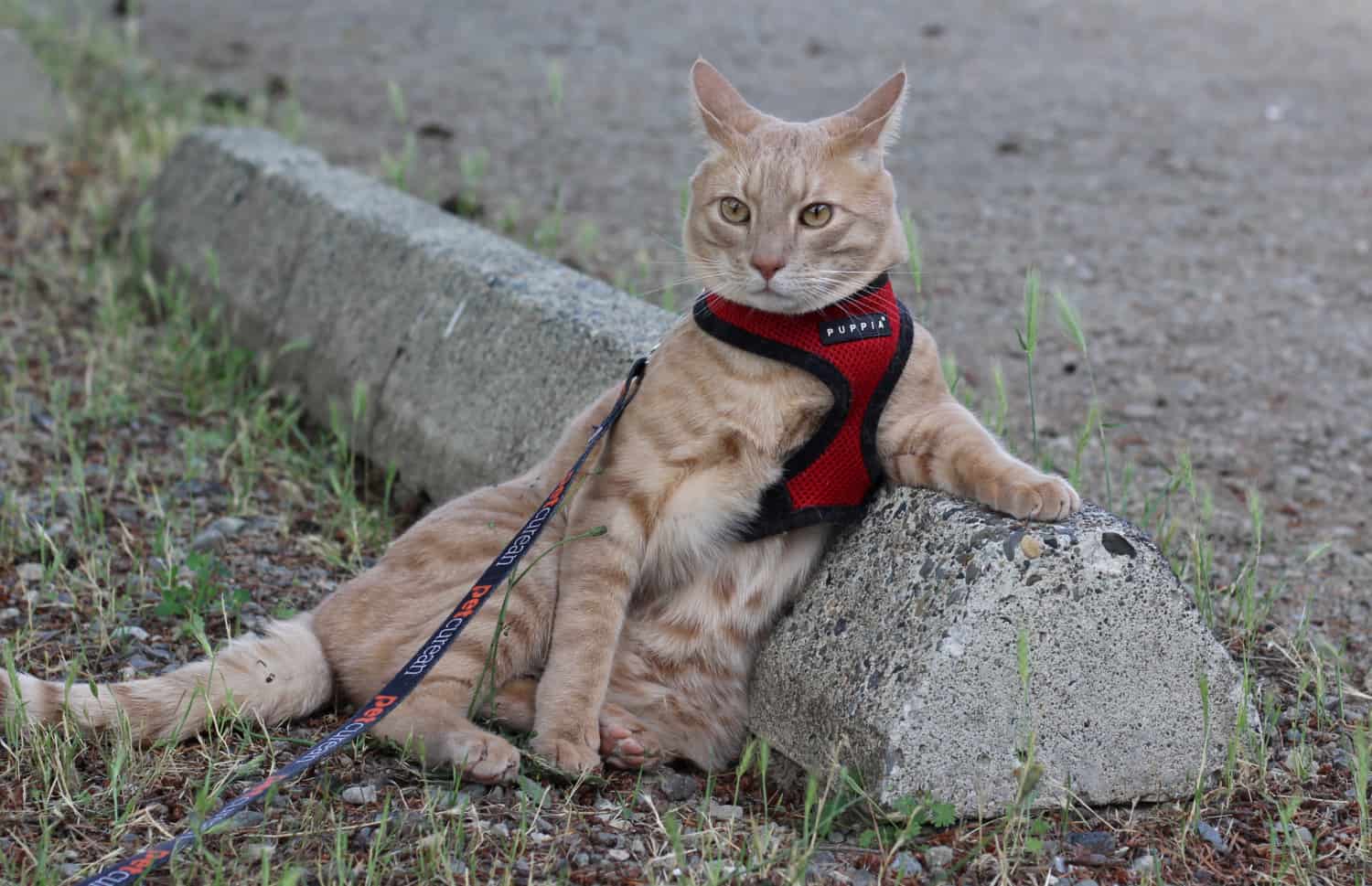 Friendliness
Finally, how does your cat react to other people and animals? People are going to want to meet your cat, whether you're walking around town, or hitting the trails together. And you're likely to see some dogs. Cats who are comfortable with strangers and other animals are more likely to enjoy traveling with you.
*This post contains affiliate links. Thank you.*
Having said that, if your cat is nervous around dogs or people, or if you're worried about him running away, start out in a backpack style carrier or pet stroller. Safety is the first priority! While tucked comfortably in his backpack or stroller, your cat can get accustomed to new surroundings and build his confidence at his own pace.
READ MORE ⇒ Ensuring Happy Greeting When Traveling With Your Pet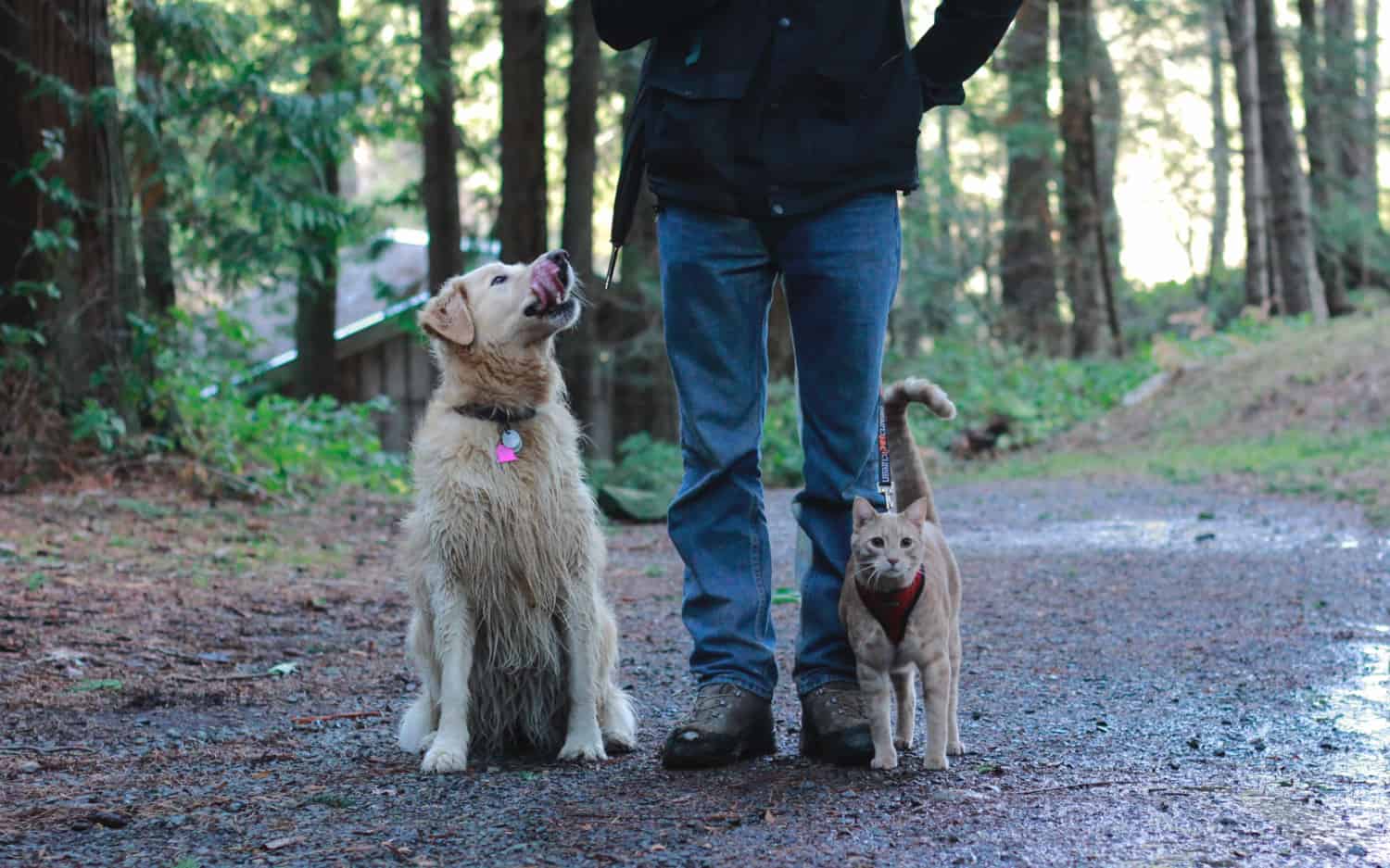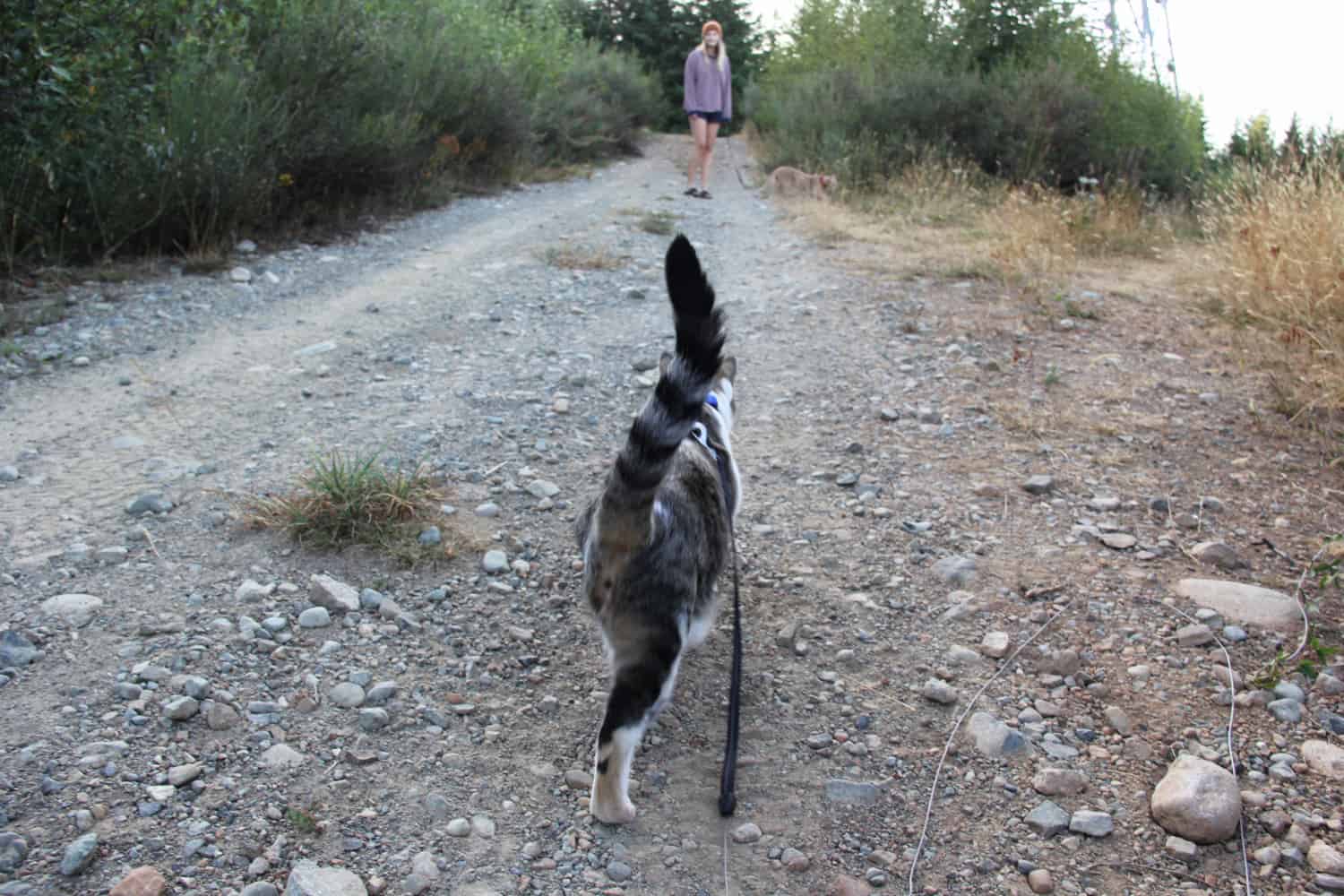 There are a lot of things to consider when it comes to training a traveling cat, and we'd never deny that it can be difficult and frustrating at times. However, with the right cat and some patience it can be exceptionally rewarding for both you and your feline friend!
Amazon Affiliate Disclosure: GoPetFriendly.com LLC is a participant in the Amazon Services LLC Associates Program, an affiliate advertising program designed to provide a means for website owners to earn advertising fees by advertising and linking to amazon.com, audible.com, and any other website that may be affiliated with Amazon Service LLC Associates Program. As an Amazon Associate, the owner of this site earns a commission from qualifying purchases.
(Visited 6,167 times, 1 visits today)