From stunning beaches and tranquil parks to mouth-watering eateries and unique attractions that roll out the "pets welcome" mat, you'll love spending time with your pet in Charleston!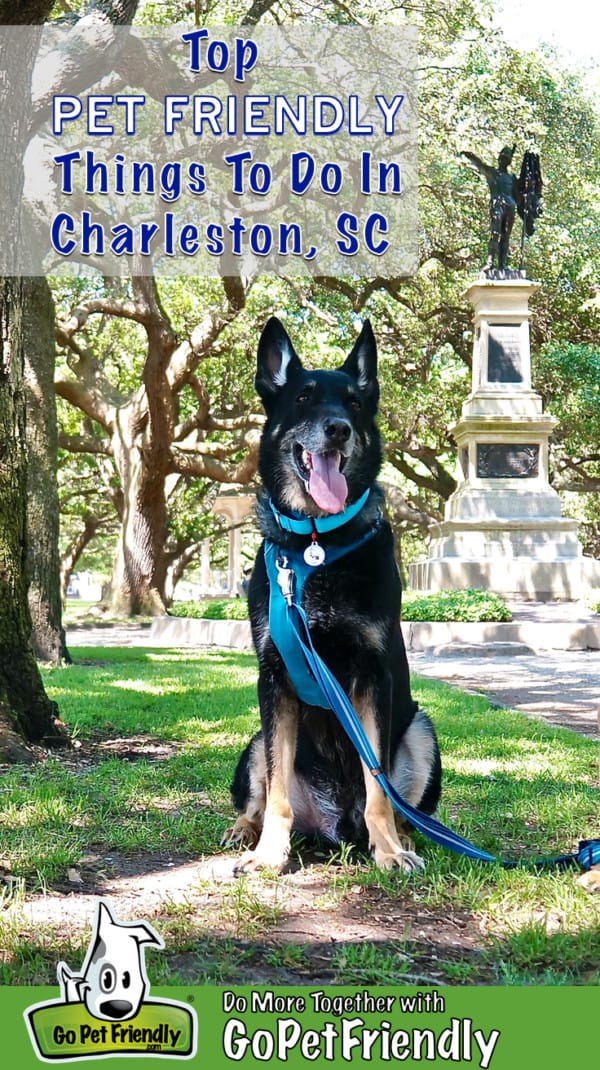 For years we'd heard about the hospitality of Charleston – both to humans and pets. So, when we were finally able to visit, Ty and Buster were positively drooling to sniff out the top pet friendly things to do in Charleston!
The only disappointment of our trip was that we couldn't stay longer. This historic city has so much to offer that we couldn't get to it all. And we don't want the same thing to happen to you! So, to help you plan your next pet friendly vacation, below you'll find our favorite pet friendly things to do in Charleston.
Pet Friendly Hotels in Charleston
Of course, the first order of business is finding a place to stay. Fortunately, you'll find a great selection of pet friendly hotels and a couple of nice campgrounds in Charleston. There are also plenty of restaurants welcome pets on the their patios, so covering the basics won't be any trouble.
After that, it's time to have fun! With these suggestions, you and your furry travel buddy will enjoy the best of Charleston.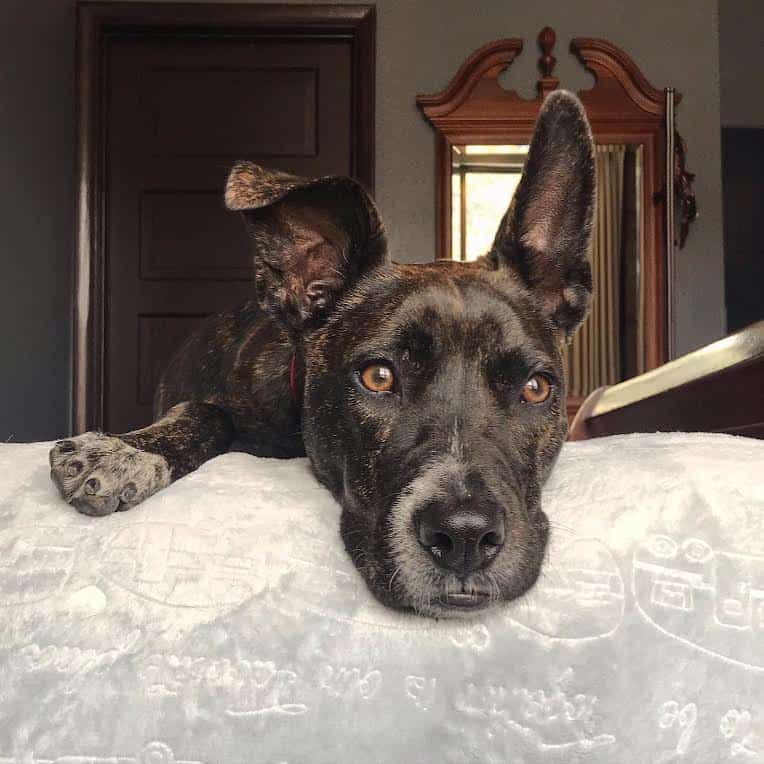 Top Pet Friendly Things To Do in Charleston
1. Stroll Down King Street
One of the most interesting aspects of Charleston is its architecture –specifically the elegant old homes that line the streets. Many of these residences date back to the days before the Civil War and speak to a more cordial, less hectic life.
Note the grand side porches facing Charleston Harbor, which were built to catch the evening breeze. And take a peek at the impeccably-kept side yards as you pass by on the sidewalk!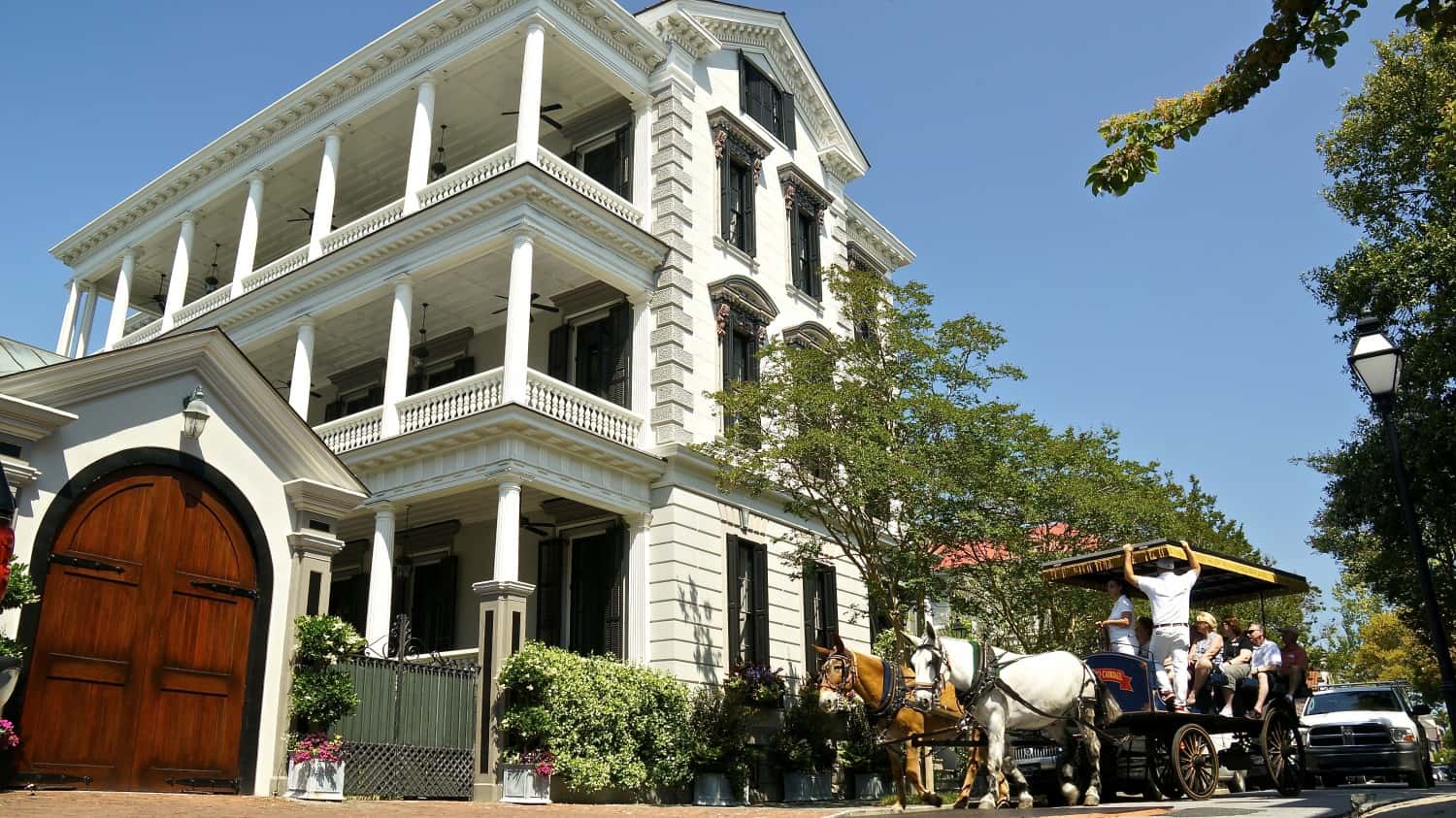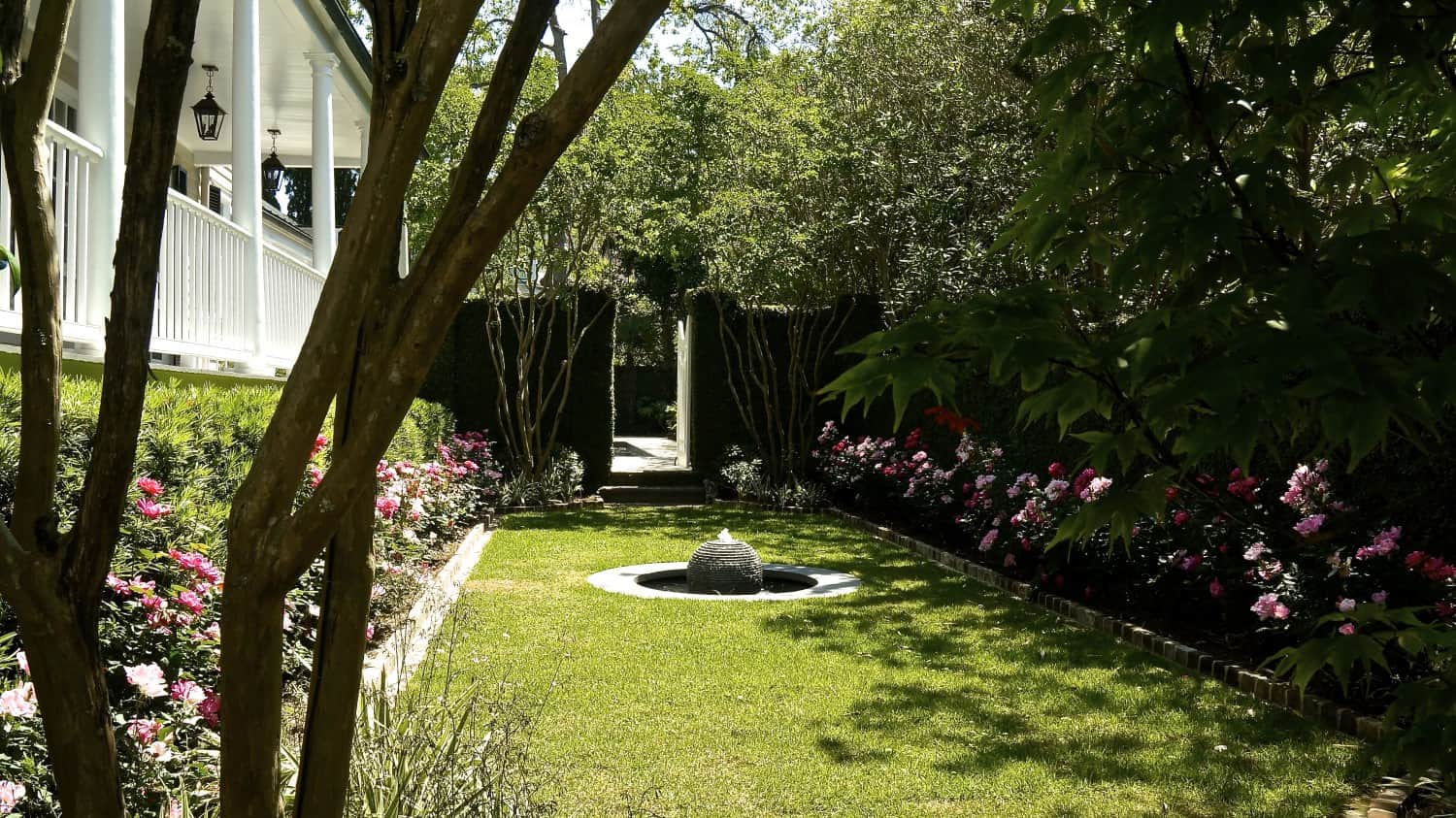 2. White Point Garden
At the bottom of King Street, where the thoroughfare meets the harbor, you'll find pet friendly White Point Garden. This lush park overlooks the point were the Ashley and Cooper Rivers empty into the Atlantic.
Historical cannons and mortars dot the periphery, a reminder of the city's instrumental place in Civil War history. But now this park is an oasis of serenity amidst the hustle and bustle.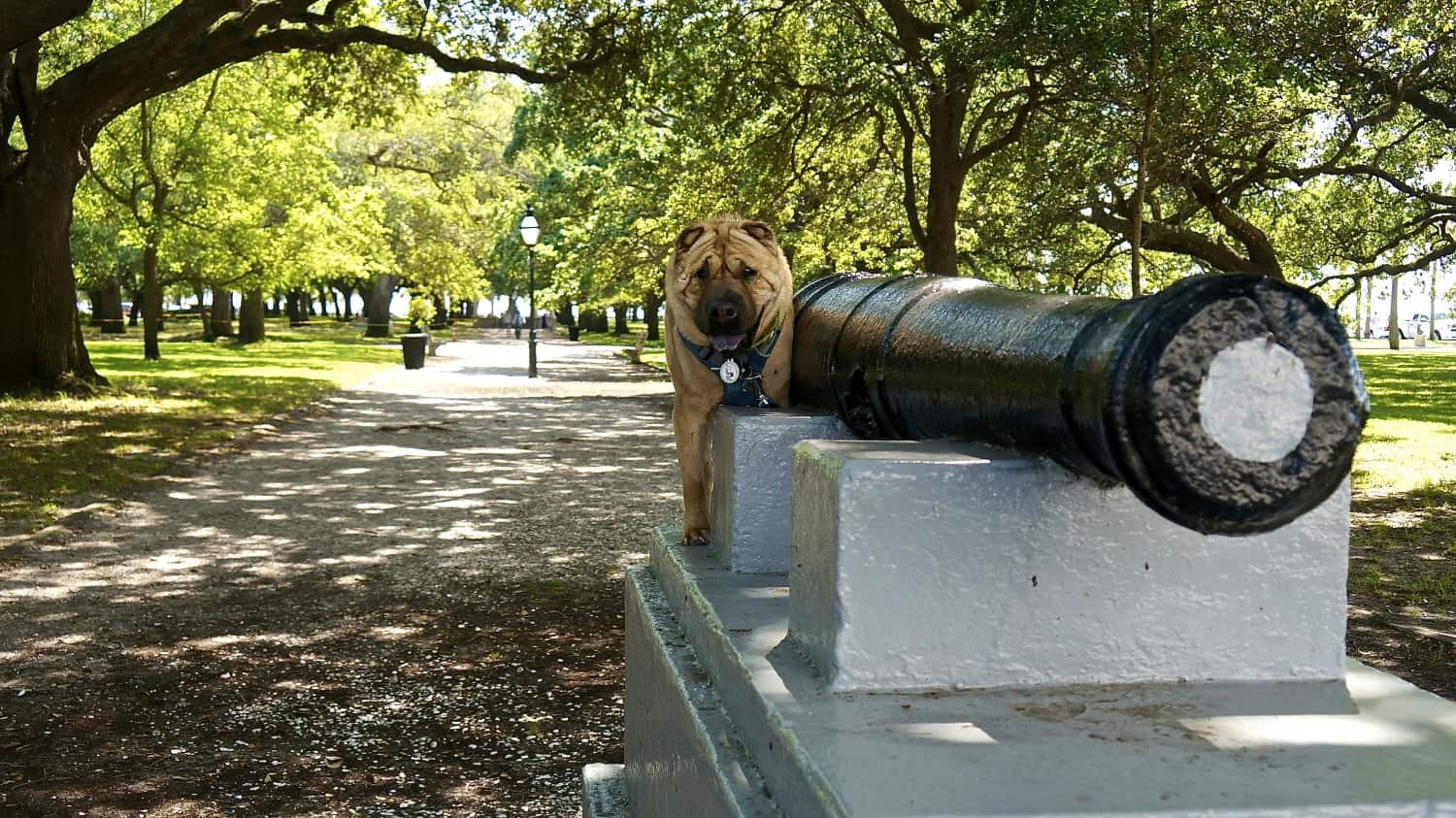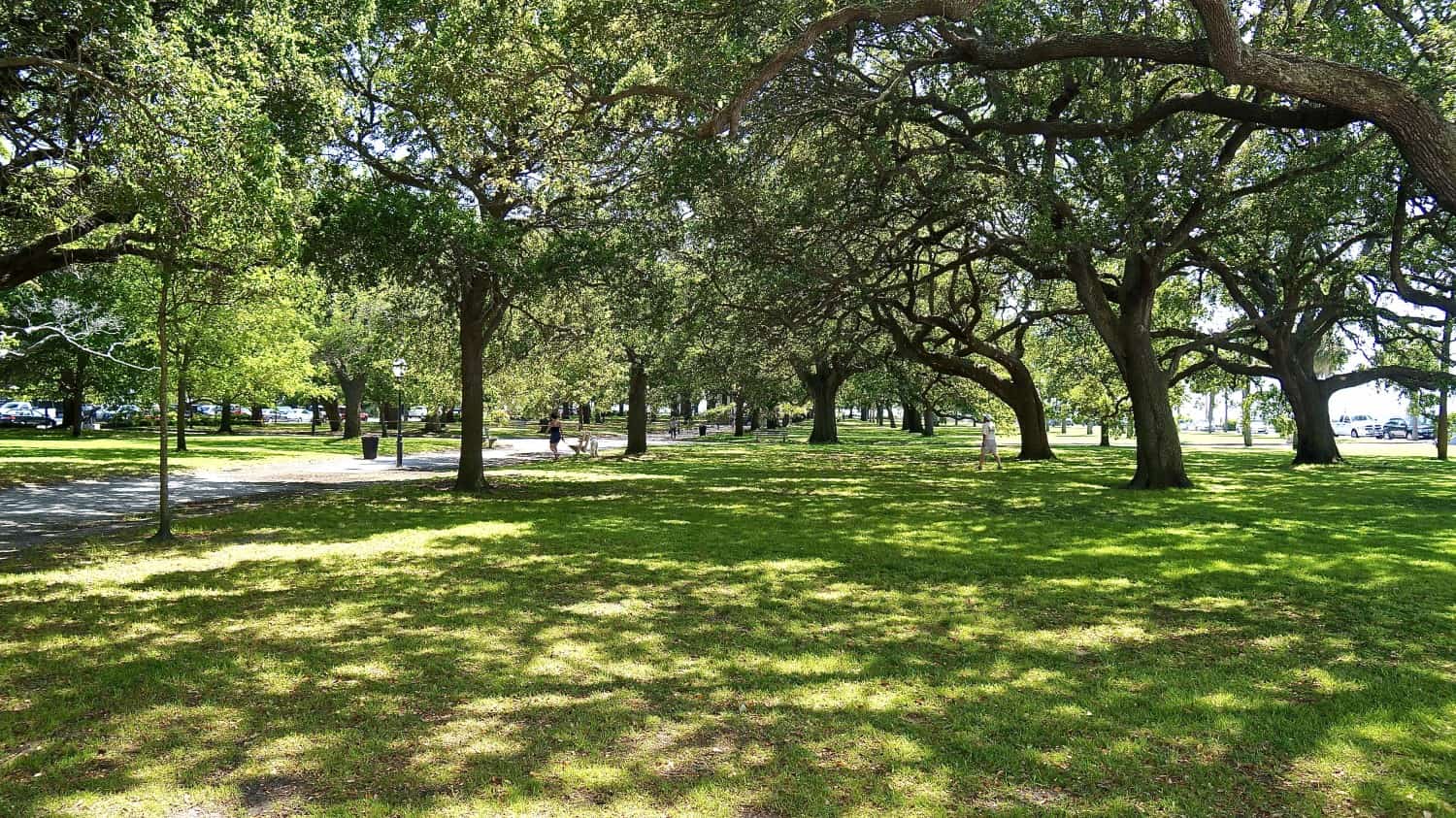 From dawn to 9am and 5pm to 11pm, this 5.7 acre park is an off-leash dog area. And there are plenty of dog-savvy squirrels to give your pup a run for his money! The park is not enclosed by a fence, so a reliable recall is extremely important for any dogs playing sans leash.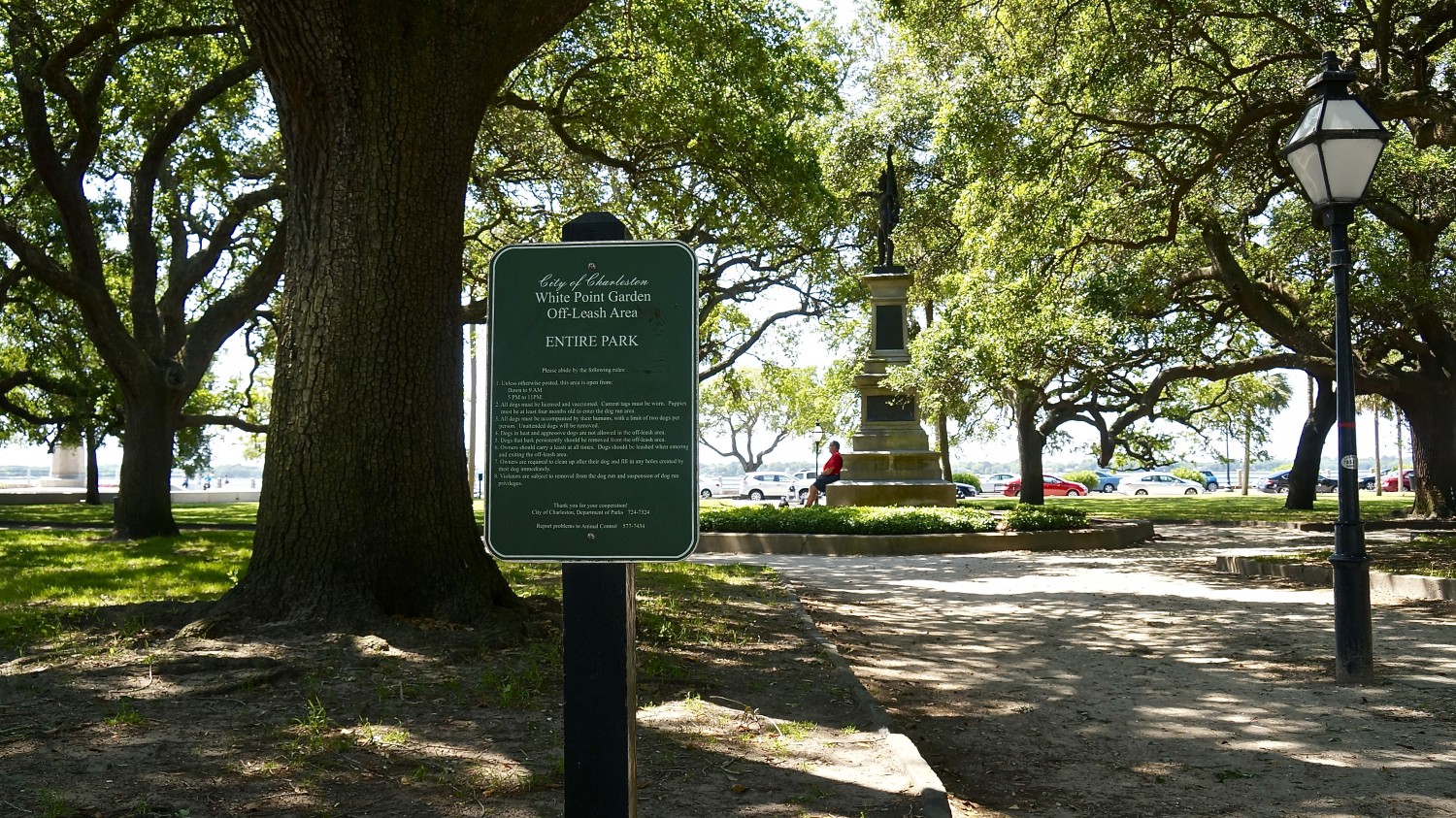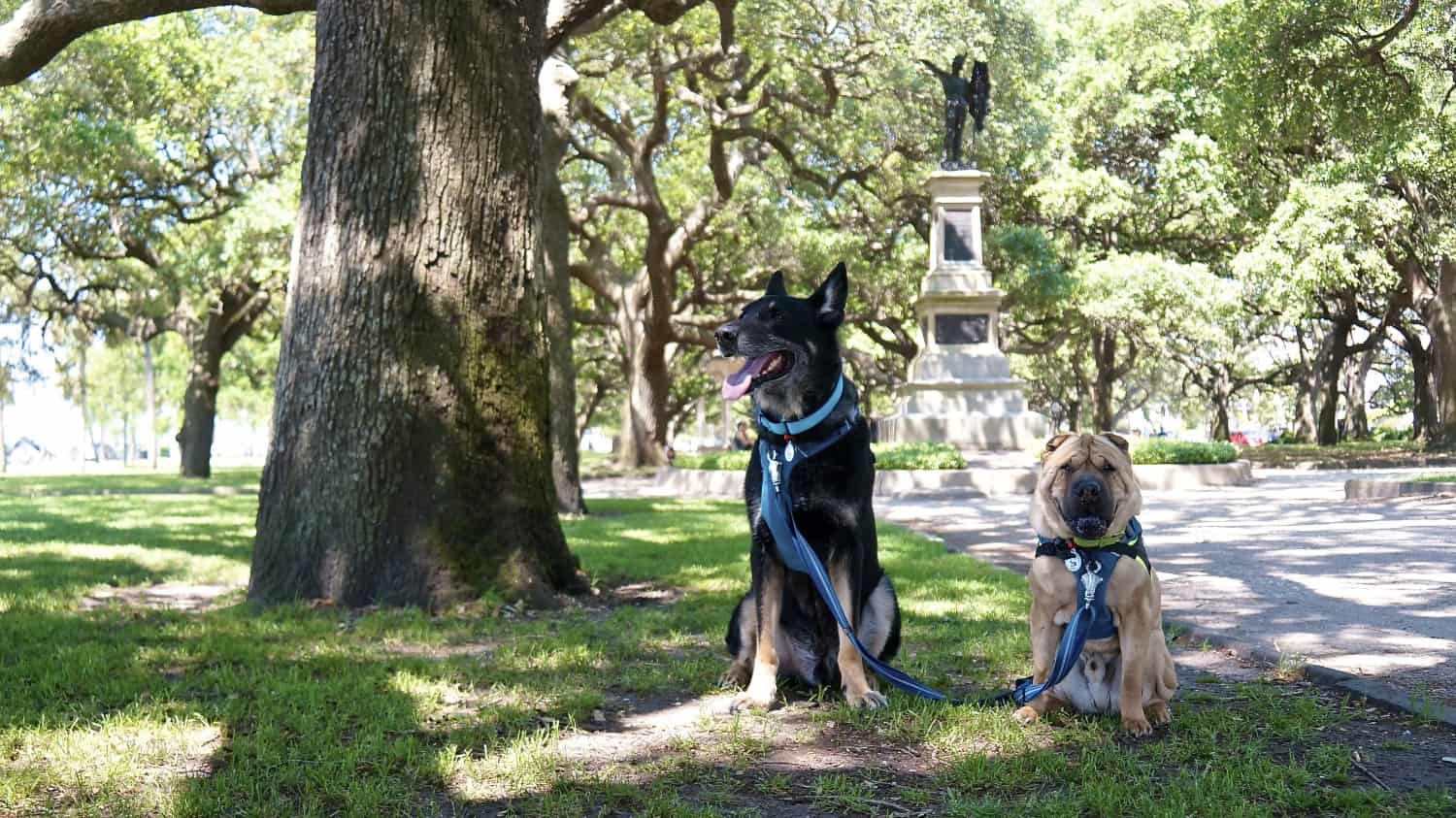 3. The Battery
White Point Garden is just a few steps from The Battery, a fortified seawall protecting the tip of the peninsula. Originally built as an important defense for early Charleston, the seawall is now a promenade lined by antebellum homes. You'll also get some great views of Fort Sumter, Sullivan's Island Lighthouse, and Castle Pinckney.
It's a lovely place to take a walk with your dog when it's not too hot or crowded. And watch over your shoulder for the dolphins that like to play just off the shore!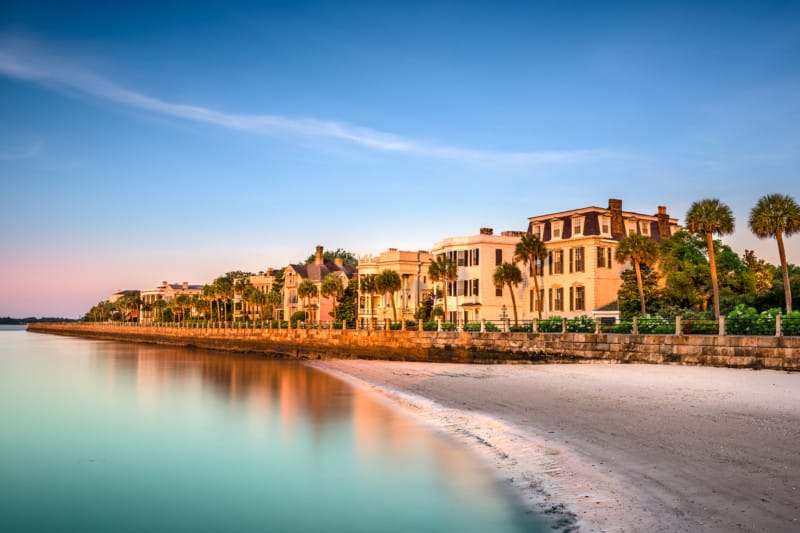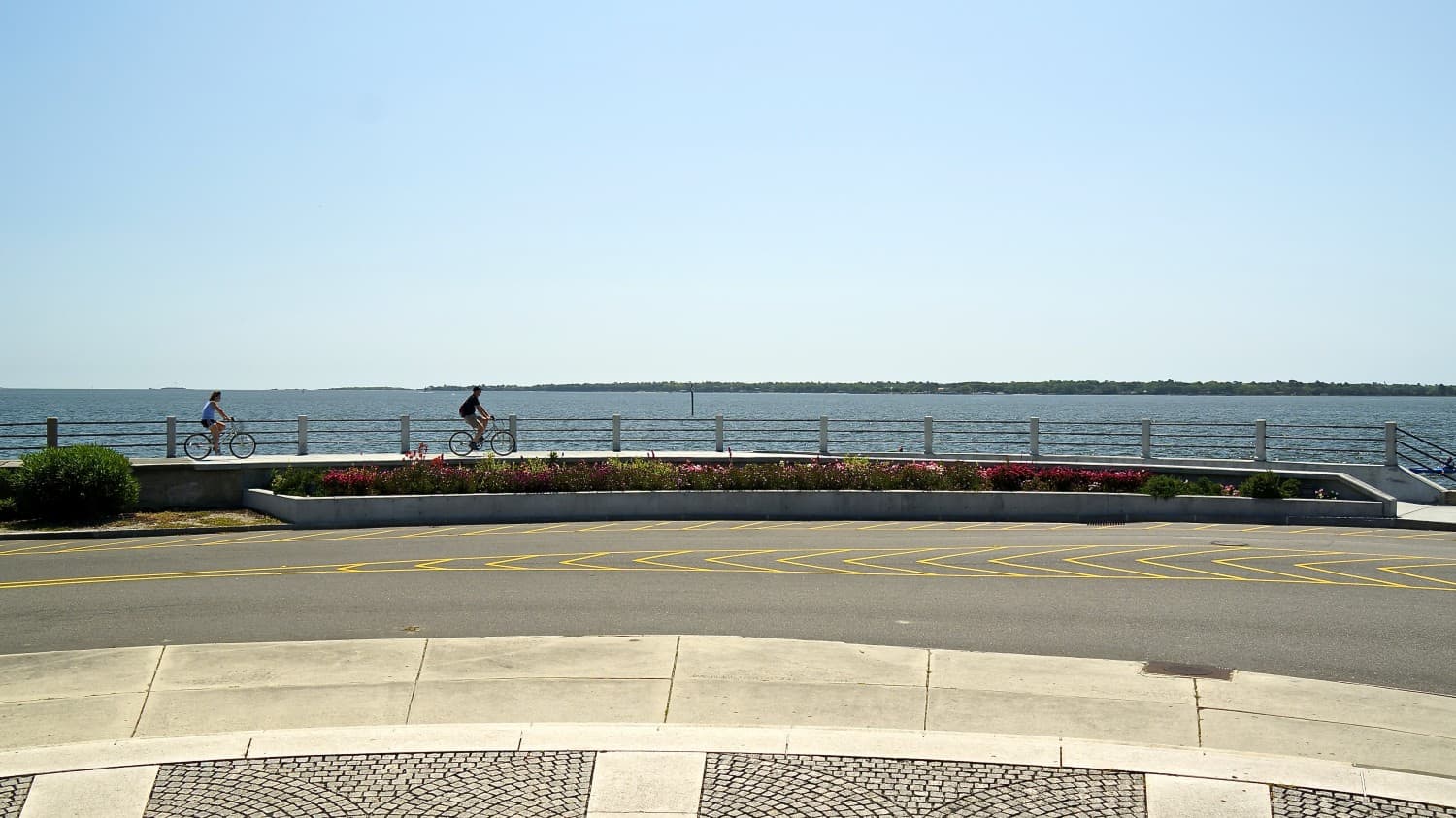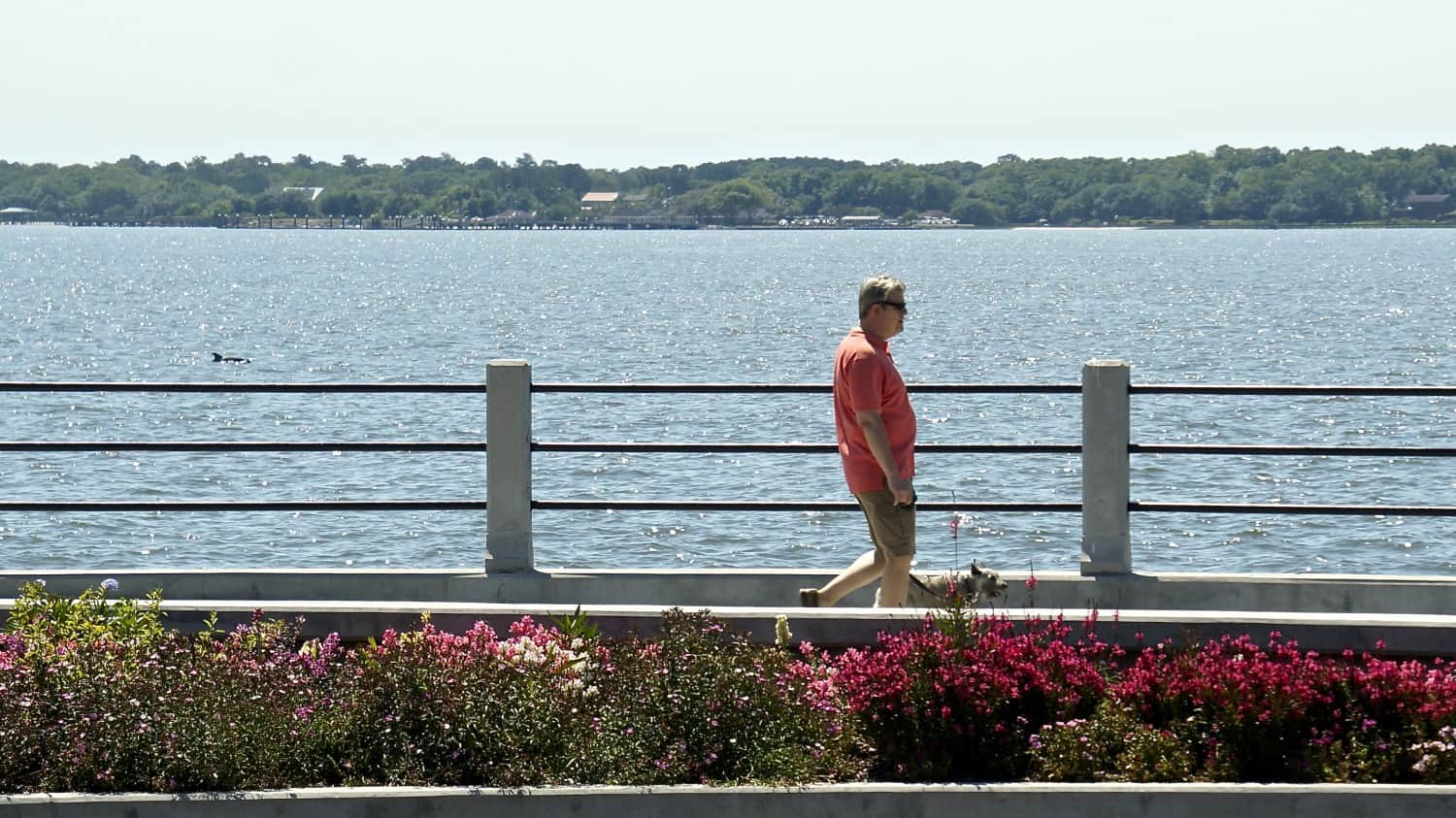 4. Waterfront Park
Heading up East Battery brings you to Hazel Parker Playground. Here you'll find a fenced, off-leash dog run and Waterfront Park.
This award-winning, 12-acre park stretches for a half mile along the Charles River and serves as Charleston's front yard. Whether you're looking for a spot to play frisbee, a shady corner to curl up with a book, or a rambunctious splash in the fountain, Waterfront Park has you covered.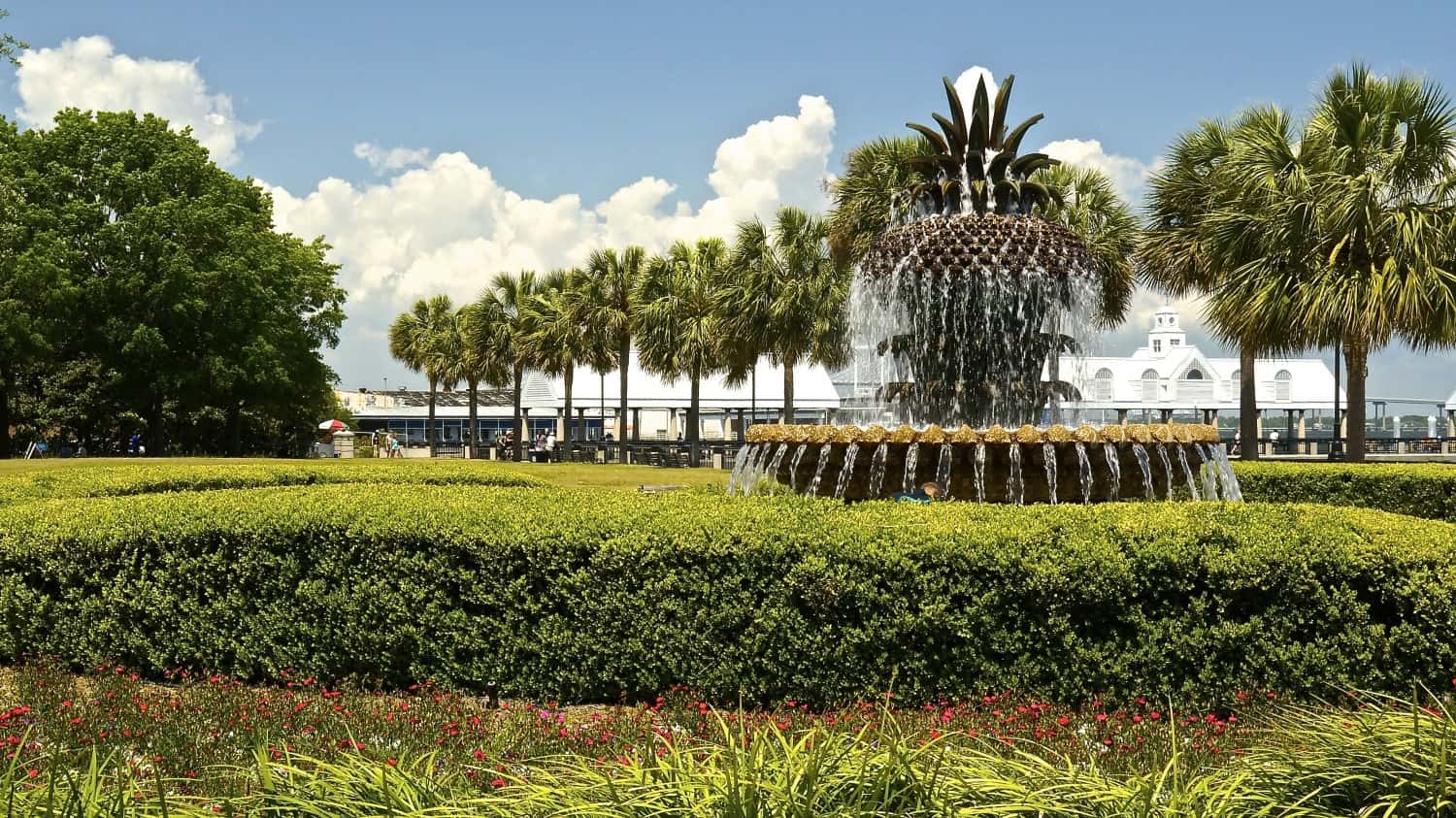 5. Hop Aboard The Water Taxi
From Waterfront Park (and other locations around the city) you can hop aboard the water taxi. The Charleston Water Taxi welcomes leashed dogs of any size and travels back and forth between the Charleston Harbor Marina and Patriot's Point in Mt. Pleasant. Dogs ride free, and humans can get an all-day pass for $12.
Along the way, enjoy terrific views of the U.S.S. Yorktown, Ravenal Bridge, Fort Sumter (no dogs allowed), and lots of dolphins.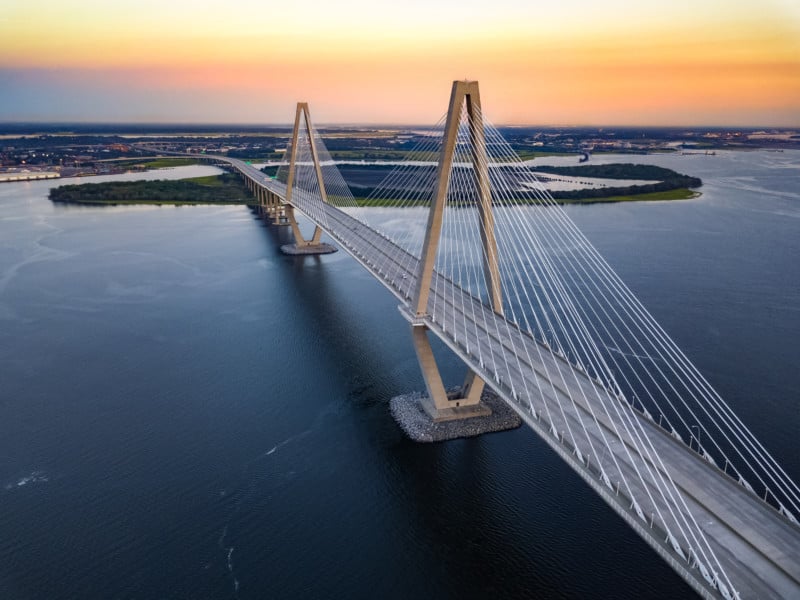 6. Charleston's Dog Friendly Restaurants
From small cafés to fine dining restaurants, Charleston has oodles of options when you want a bite to eat on a dog friendly patio. For a fun lunch, the fabulous Fuel Cantina has Caribbean-influenced cuisine and a friendly atmosphere.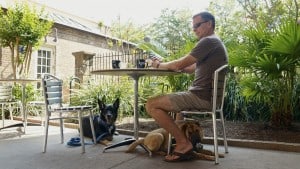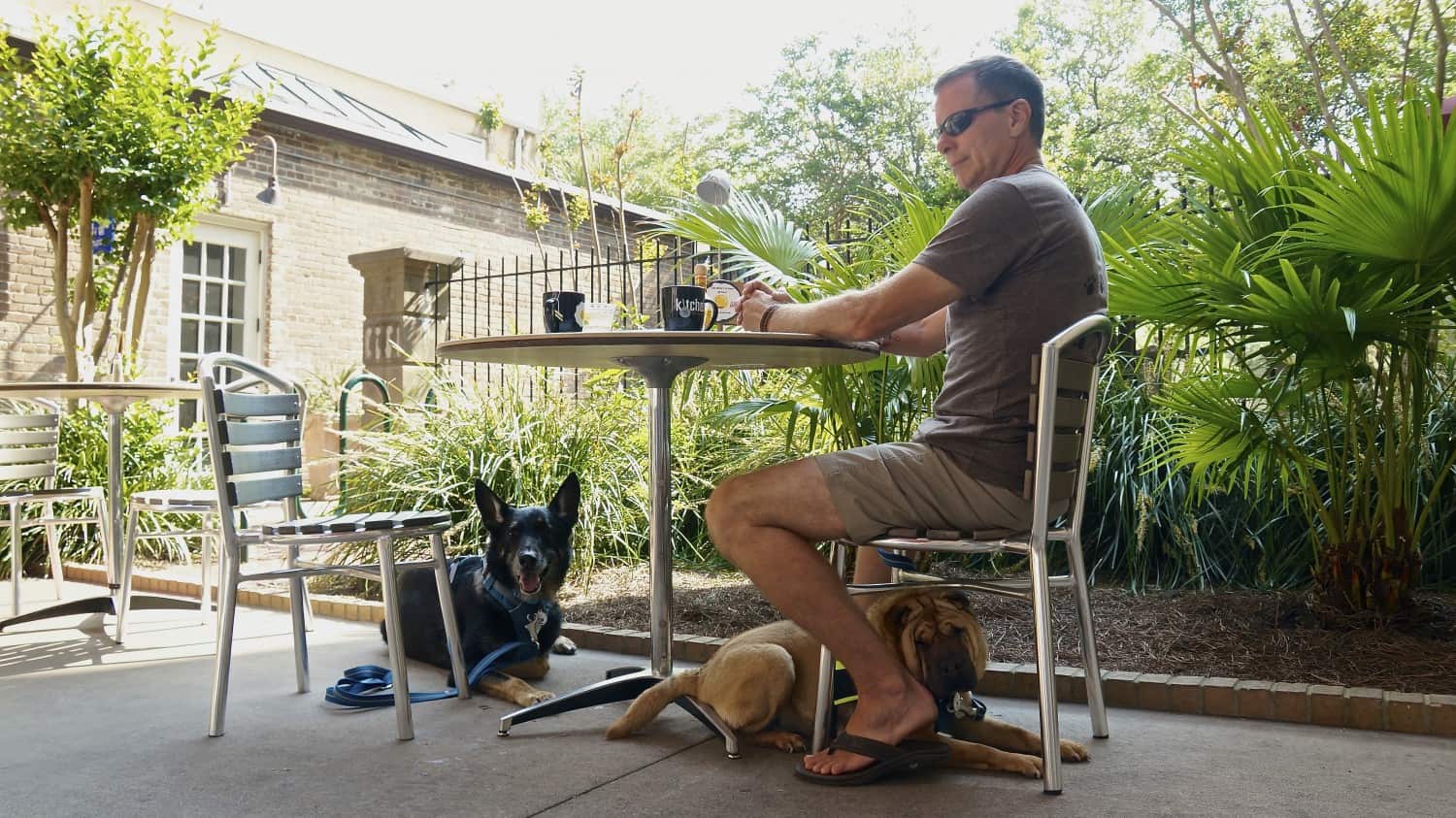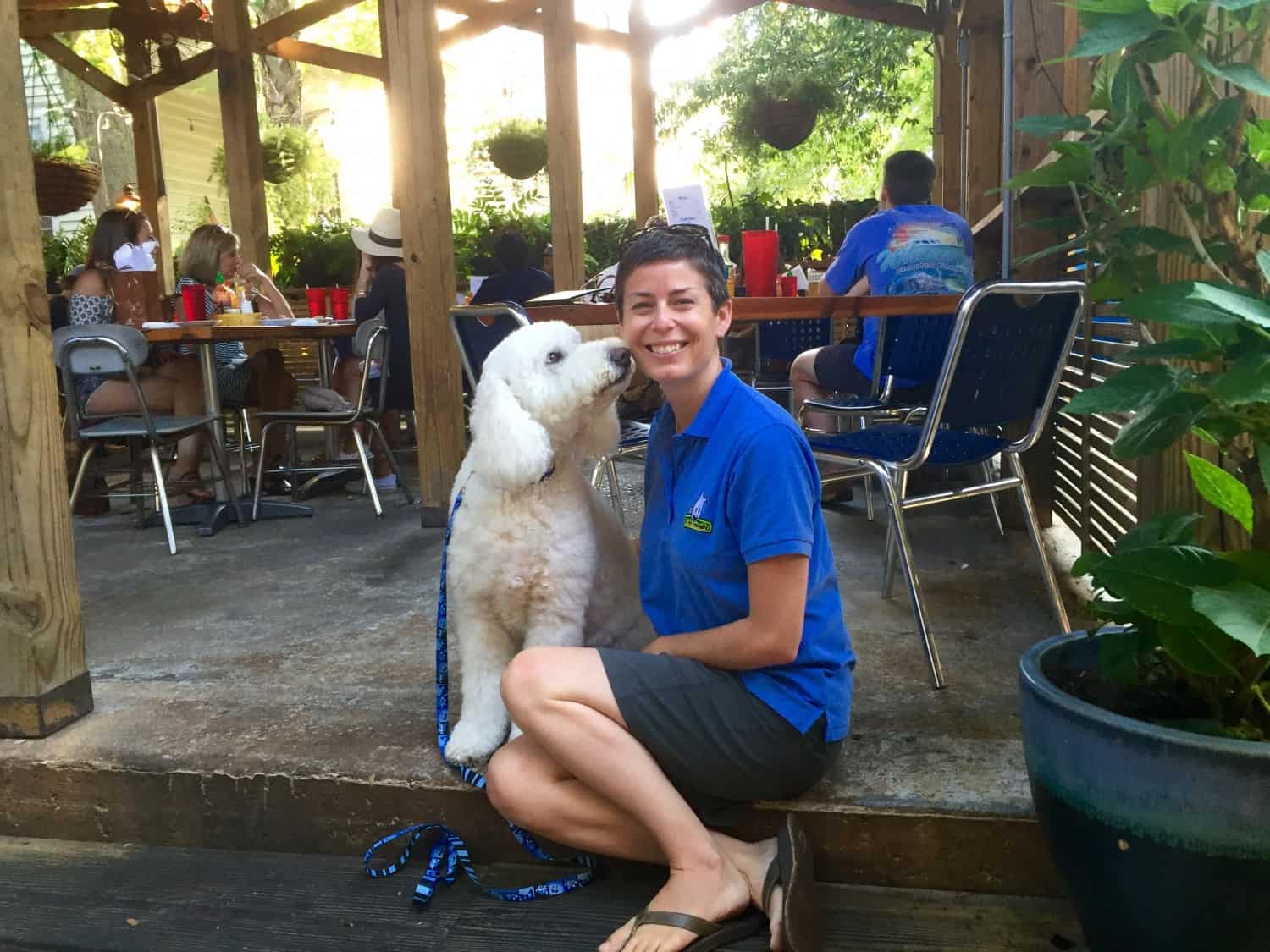 7. James Island County Park
When your dog is really ready to cut loose, take the short drive to James Island Park. His eyes will absolutely light up when he sees the four-acre dog park and beach!
The $2 admission fee is money well spent as you watch all the delighted pups bound in and out of the water, chasing balls and doing belly flops with wild abandon.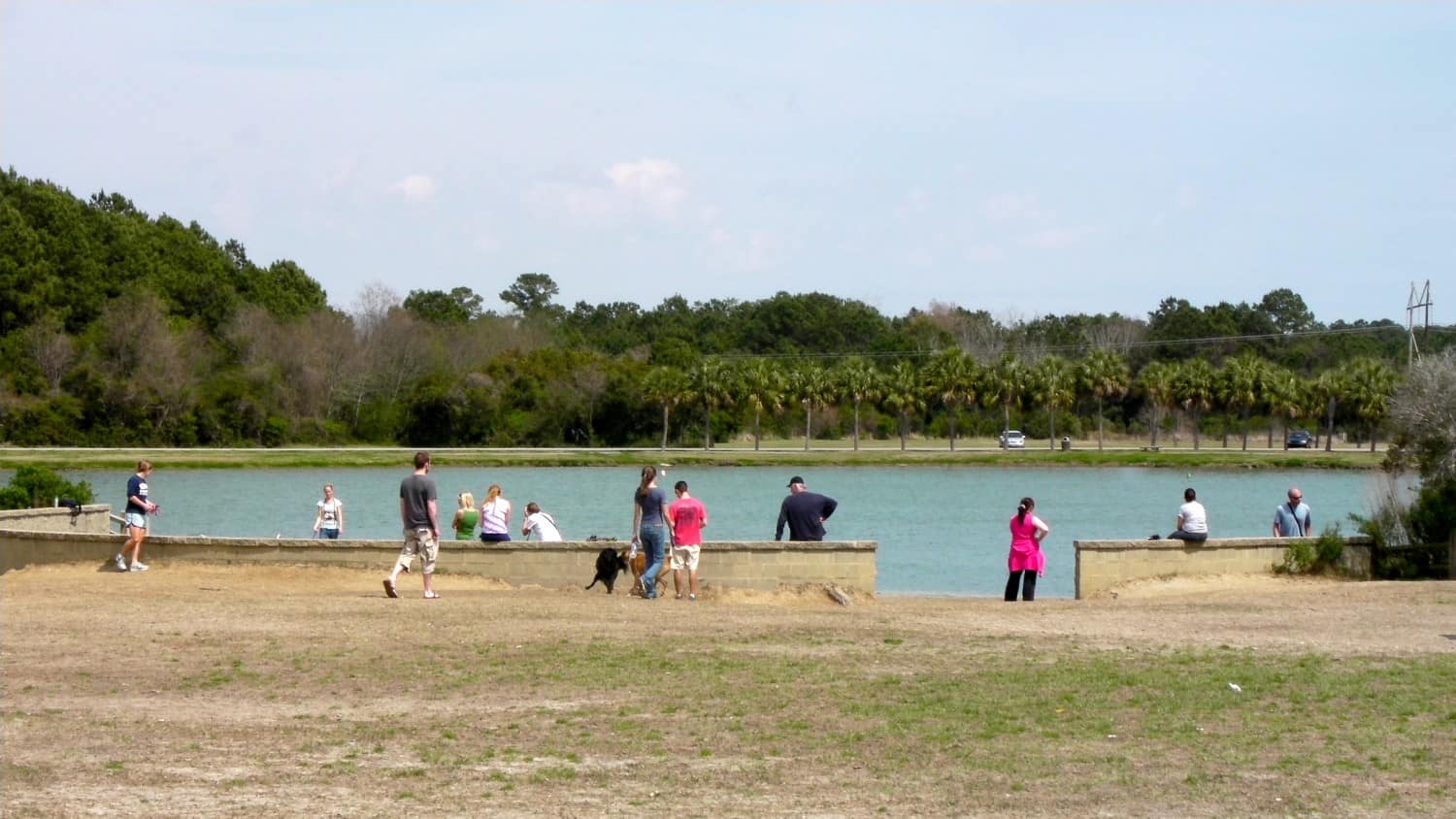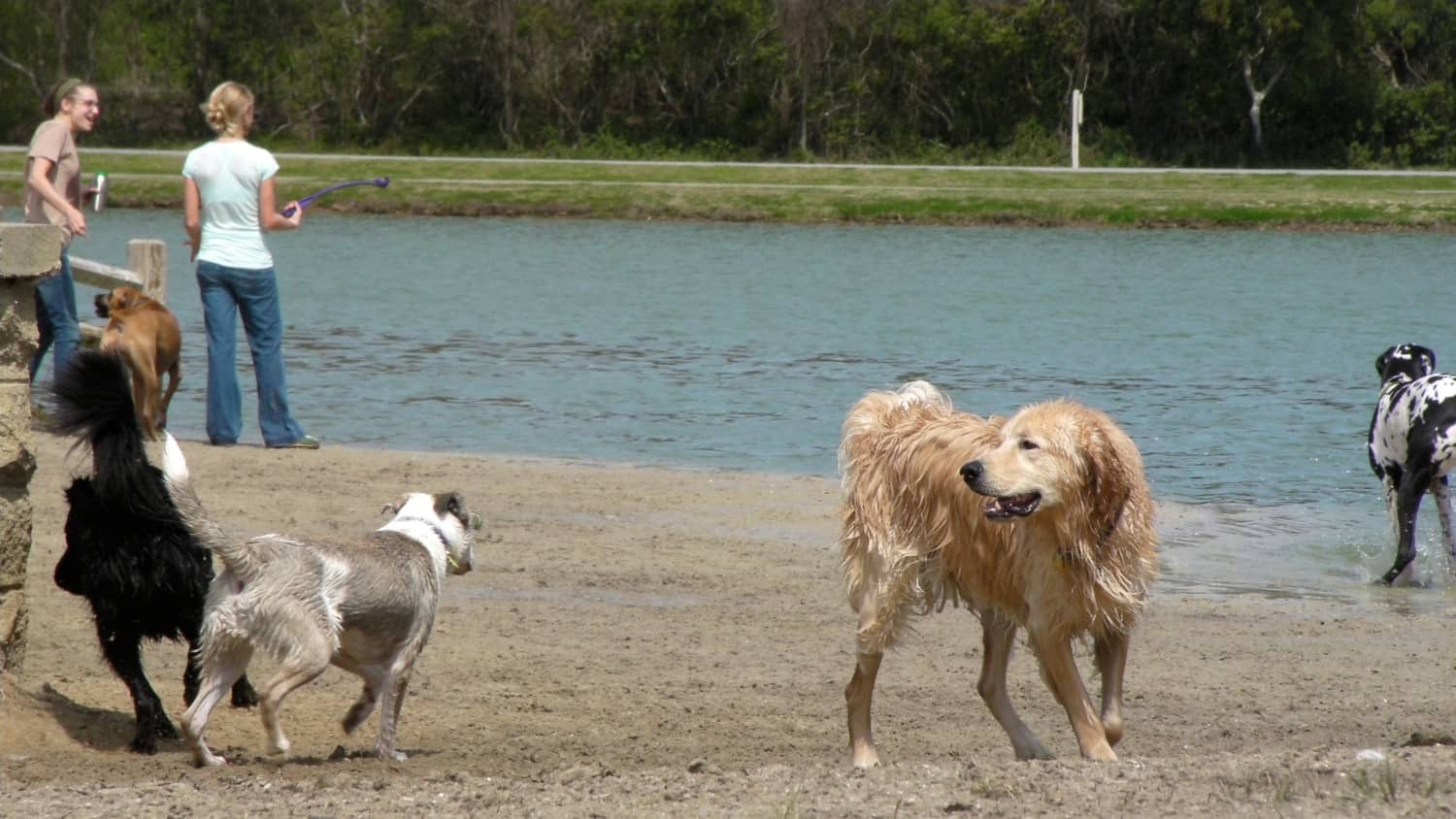 James Island County Park also has a pet friendly campground and RV park, and a series of paved trails where pets are welcome. It's a fantastic place to stay for anyone traveling with a pet!
8. Charleston's Dog Friendly Beaches
Charleston is situated on a peninsula surrounded by islands, and boasts a fantastic selection of pet friendly beaches. From Sullivan's Island and Isle of Palms to the north, to Folly Beach and Kiawah Island's Beachwalker Park to the south, there is is a perfect stretch of sand for everyone!
Isle of Palms welcomes dogs on the beach all day, year-round. Dogs may be off-leash from 4pm to 10am during winter (September 15th – March 31st), and from 5am to 9am during summer (April 1st – September 14th). At all other times dogs must be on leash, with their owner holding the leash, even when in the water.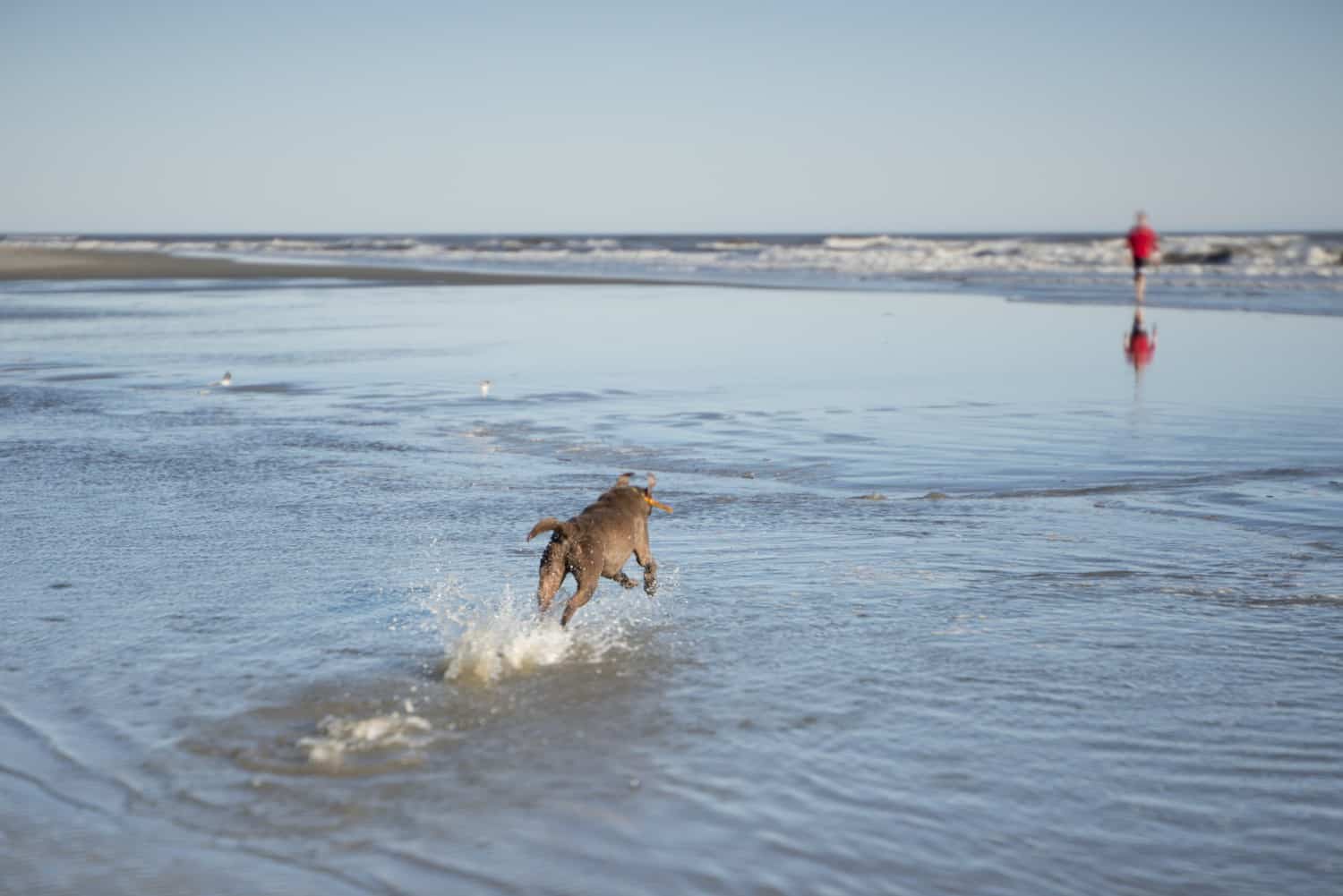 Kiawah Beachwalker Park provides the only public access to the beach on Kiawah Island, and leashed dogs are welcome all day, year round. In addition, dogs under voice control may be off-leash year round in the designated "dog use area" located between the eastern boundary of the Beach Club and the Ocean Course pedestrian access. Note that the southwest end of Kiawah Island, starting a short distance southwest of Beachwalker Park along the beach, is off limits to dogs year round.
At Folly Beach leashed dogs are welcome to run, walk, fetch, and swim any time of the day from October through April. During summer (May – September) dogs may not go on the beach from 10am to 6pm. Keep in mind that the northeast end of Folly Island (i.e. the beaches of Lighthouse Inlet Heritage Preserve), is off-limits to dogs all year round.

Time your visit and enjoy the cozy outdoor deck and some of the best seafood in Charleston at the Folly Beach Crab Shack!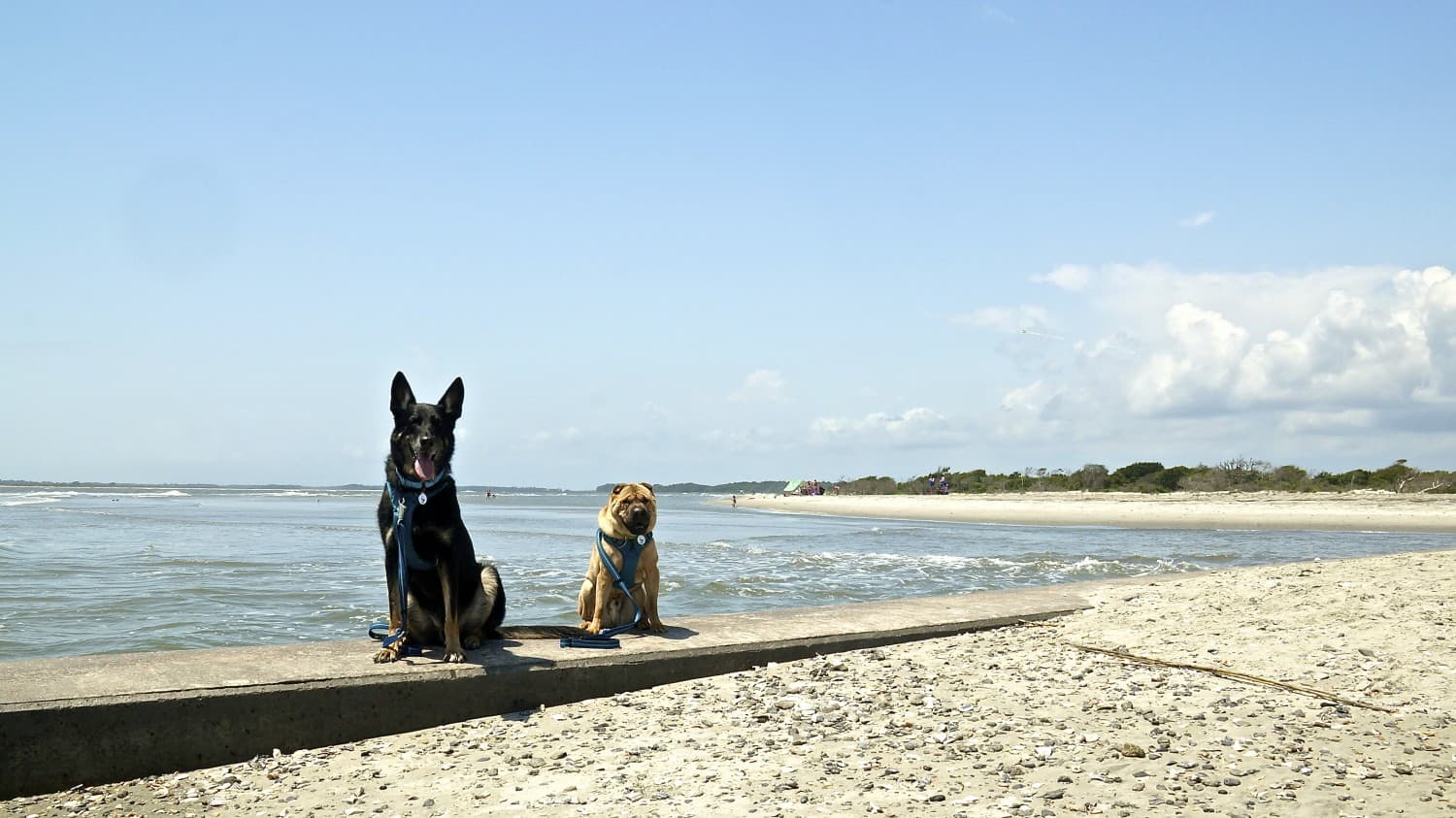 Sullivan's Island requires all dogs to obtain a Sullivan's Island dog permit – residents ($20) and visitors ($40) – at city hall.

During the winter (October – April), dogs can enjoy the beach off-leash from 5am to noon, and on-leash from noon to 5am. During the summer (May – September), dogs can be off-leash from 5am to 10am and on-leash from 6pm to 5am, but are not allowed on the beach from 10am to 6pm.
9. Angel Oak Park
One of the most breathtaking trees in the country grows in a small park about 12 miles west of Charleston on Johns Island. Angel Oak is considered to be the largest Live Oak Tree east of the Mississippi, and is estimated to be 300 to 400 years old.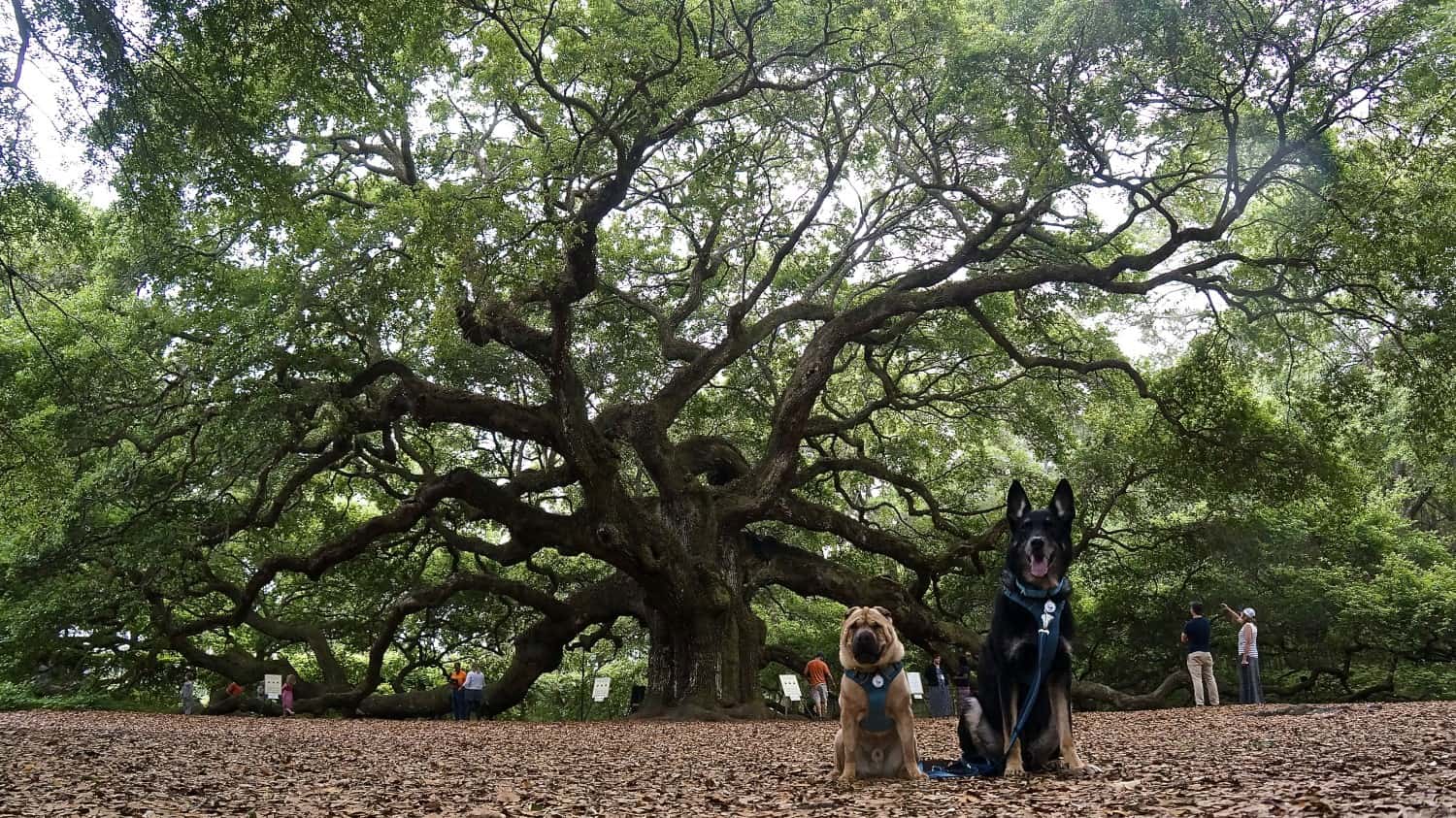 The tree is 65 feet high with a circumference of 25.5 feet, shading an area of 17,000 square feet. Some of its enormous branches reach for the sky and others stretch across the ground.
You and your pet are welcome to visit, free of charge, six days a week. The park is closed Wednesdays and holidays, and donations to help in the preservation of the tree are appreciated.
Dogs can admire Angel Oak from the picnic area, but are not allowed under the tree's canopy.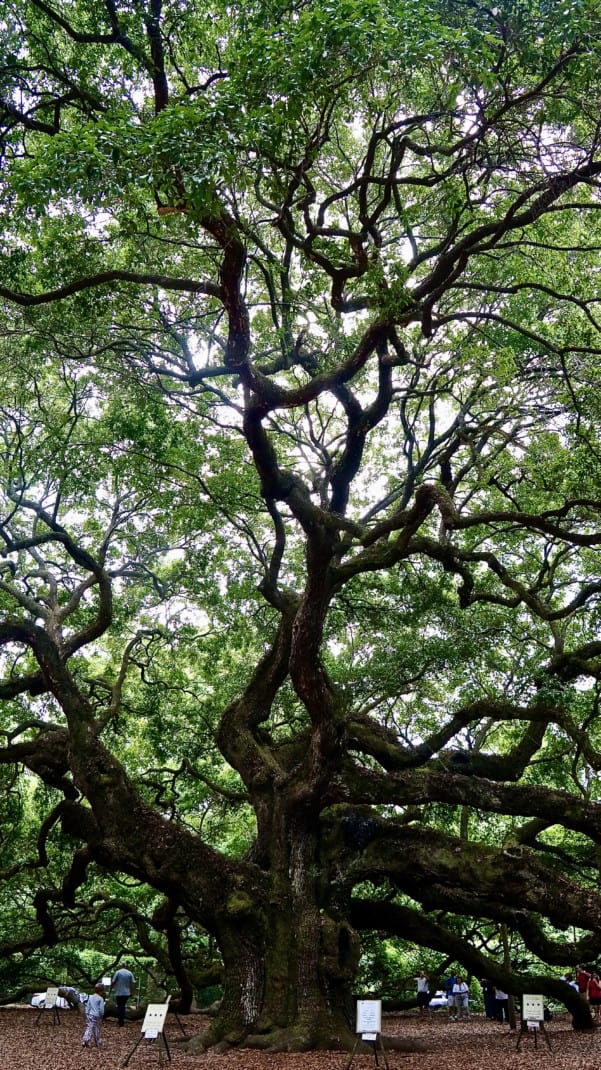 10. Charleston Tea Plantation
About 20 miles southwest of the city, past Johns Island, is the Charleston Tea Plantation. This is one of just a few places where tea is grown in the United States! If you're curious about how tea gets from the field to your cup, this is a stop you won't want to miss.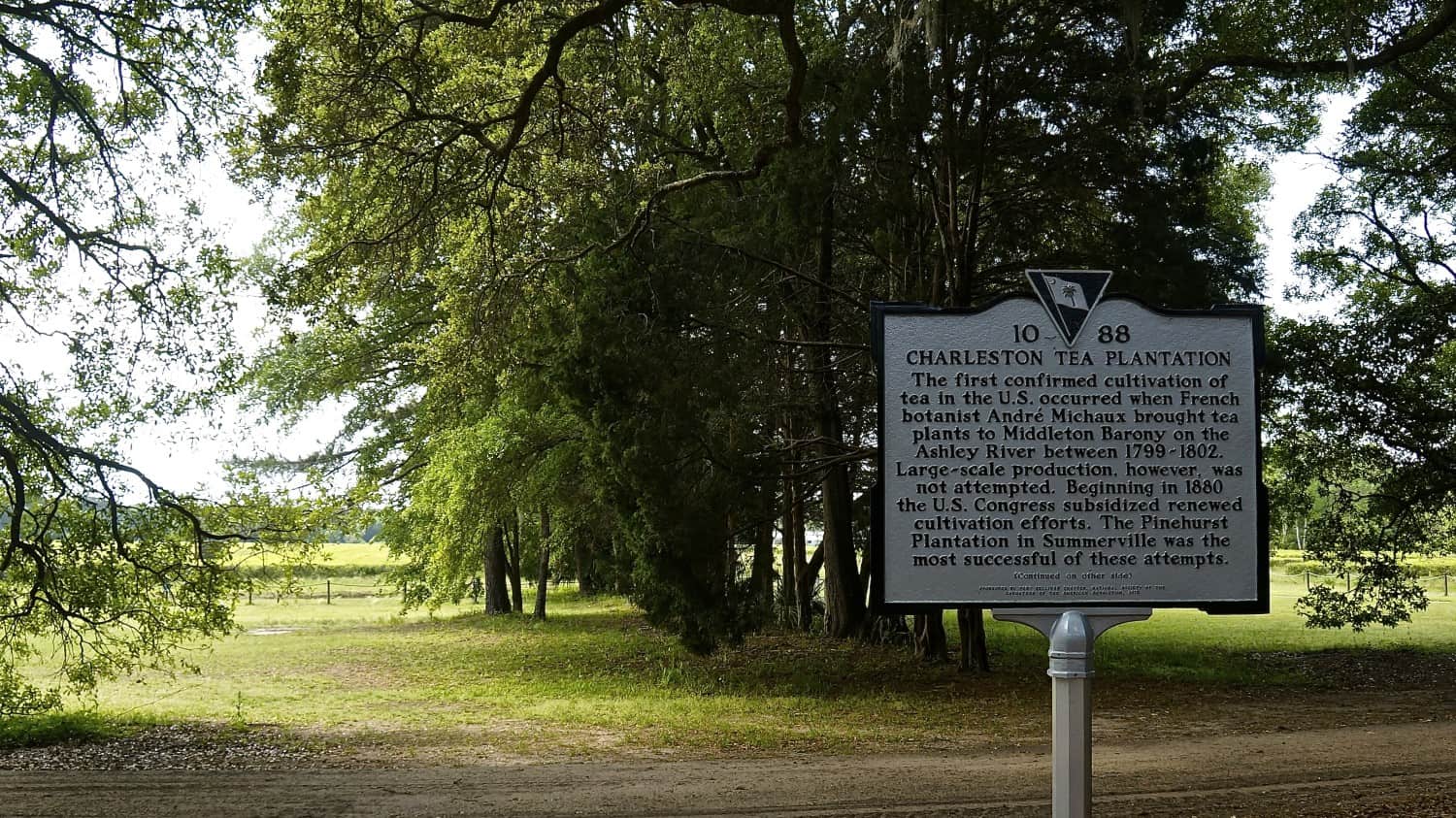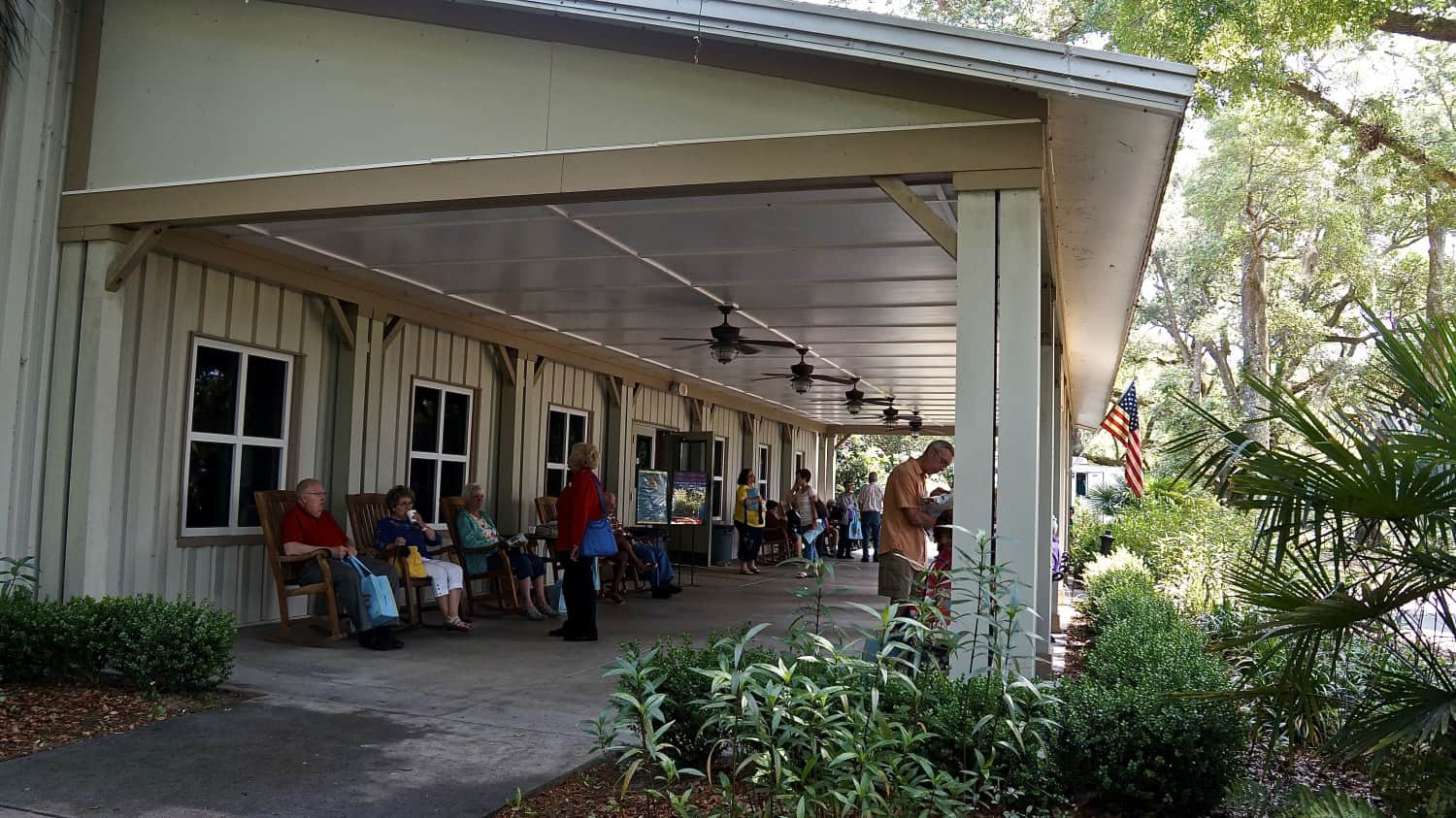 They have a lovely front porch where your dog is welcome to wait with you while your party takes turns visiting the tea bar and enjoying a video tour of the production facilities. Then take a walk to get a closer look at the plantation.
Unfortunately, dogs aren't allowed on the trolley tour through the tea plantation and to the greenhouse.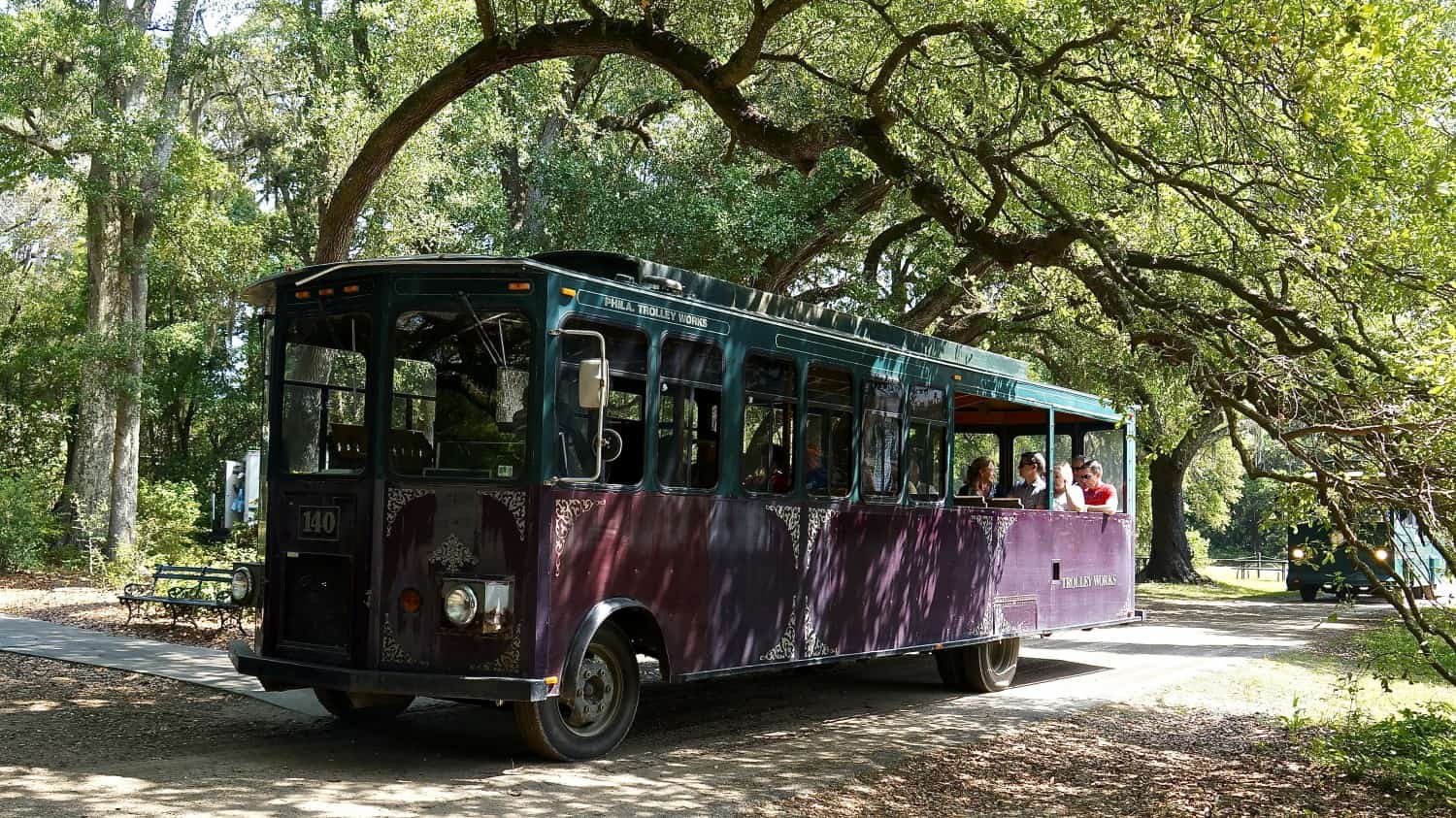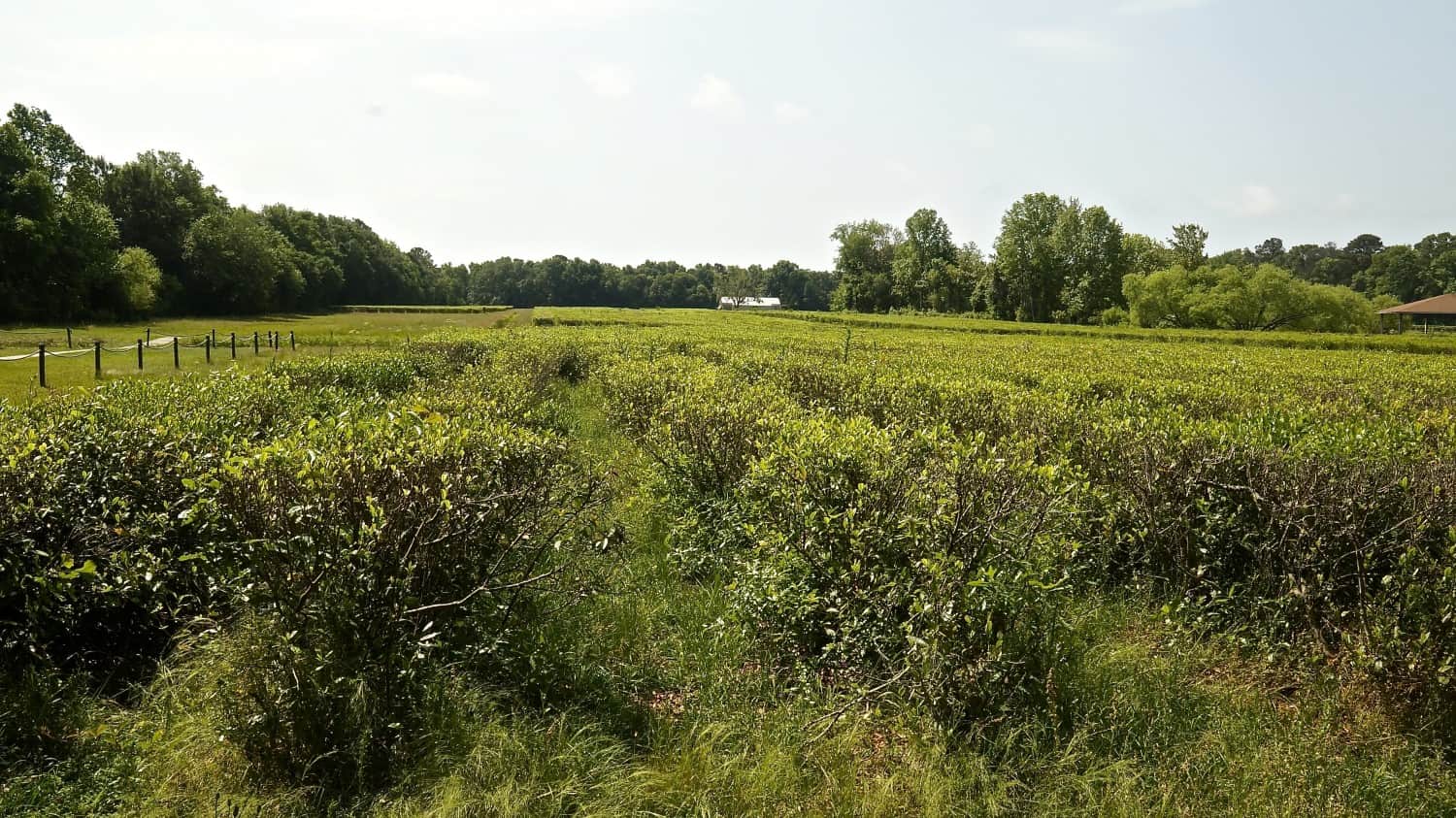 11. Magnolia Plantation and Gardens
Nestled on 464 acres along the banks of the Ashley River, Magnolia Plantation dates back to 1676. Thomas and Ann Drayton started the estate as a rice plantation and Reverend John Grimke-Drayton developed the now famous gardens after he inherited the property in the 1840s.
Magnolia Plantation welcomes leashed dogs 365 days a year to join you in exploring the gardens.
Leashed dogs are also welcome on the grounds of Drayton Hall, and especially enjoy the self-guided nature walks. The grounds of the much-filmed Boone Hall Plantation are also pet friendly, though pets cannot go on the tours.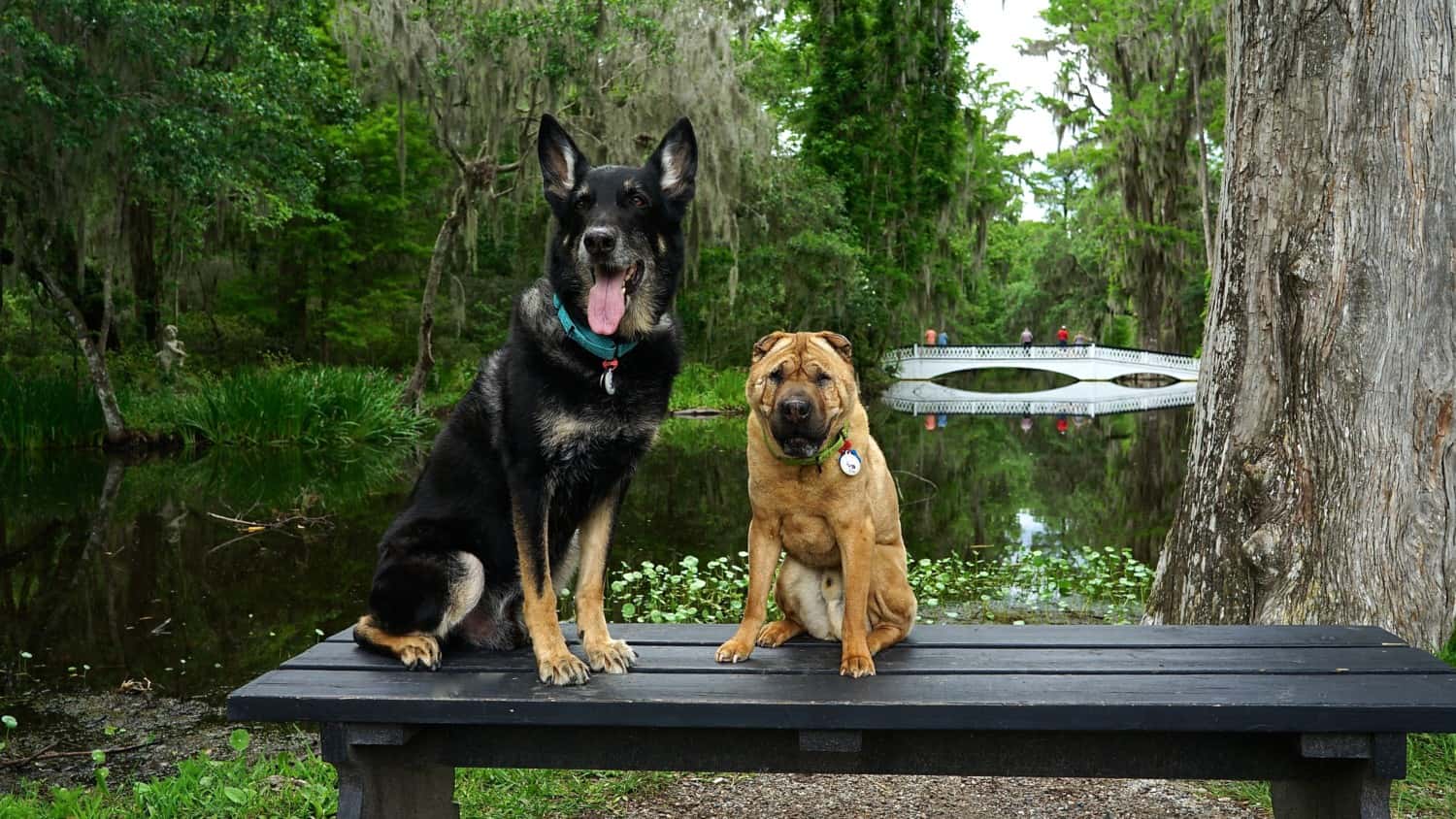 Bonus Pet Friendly Attractions
Fort Moultrie National Historic Park
Dogs cannot go inside the fort, but you can explore the cannons and interpretive exhibits around Fort Moultrie and Battery Jasper together. The grounds also provide excellent views of Fort Sumter (sadly, not pet friendly) and downtown Charleston.
Charles Town Landing State Historic Site
Charles Towne Landing sits on a marshy point off the Ashley River, and is where a group of English settlers landed in 1670 to establish what would become the birthplace of the Carolina colony.
Dogs are welcome in most outdoor areas at Charles Towne Landing, as long as they are on a leash no longer than six feet. However, pets cannot go in the Animal Forest.
Palmetto Islands County Park
This 943-acre park near Boone Hall Plantation is the perfect place to spend an afternoon. Built in a tropical setting, with bicycle paths, boardwalks, and picnic sites with grills, pups are sure to enjoy the fenced dog park
We hope this gives you a good starting point for your pet friendly trip to Charleston. If you know of any other great spots we missed, please share them in the comments below!
Amazon Affiliate Disclosure: GoPetFriendly.com LLC is a participant in the Amazon Services LLC Associates Program, an affiliate advertising program designed to provide a means for website owners to earn advertising fees by advertising and linking to amazon.com, audible.com, and any other website that may be affiliated with Amazon Service LLC Associates Program. As an Amazon Associate, the owner of this site earns a commission from qualifying purchases.
(Visited 103,443 times, 1 visits today)