Traveling with a flat-faced dog, like a pug, a Frenchie, or English bulldog has its challenges. But you can do it safely—with a little extra care.
Why Travel Can Be Risky for Flat-Faced Dogs
You may think that the biggest challenge when traveling with your cute little flat-faced dog is escaping all the puparazzi who want to pet them. But no, there are structural reasons that French bulldogs, pugs, Boston terriers, boxers, and other flat-faced dogs can find traveling a challenge. 
First, the science. Vets refer to those smushy faces we find so adorable as "brachycephalic." That literally means shortened (brachy) head (cephalic).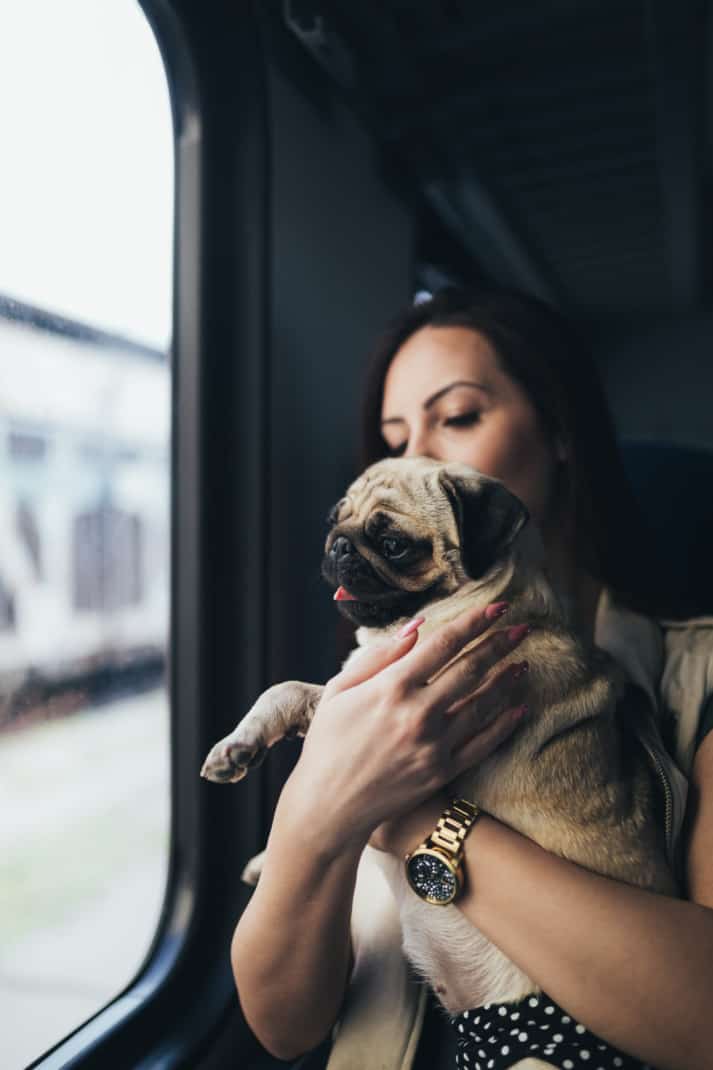 The "shortened head" means dogs with flat faces have shorter airways than dogs with longer muzzles. And because of this and other anatomical features, it's easier for them to overheat. They can also struggle to get enough air in crowded settings.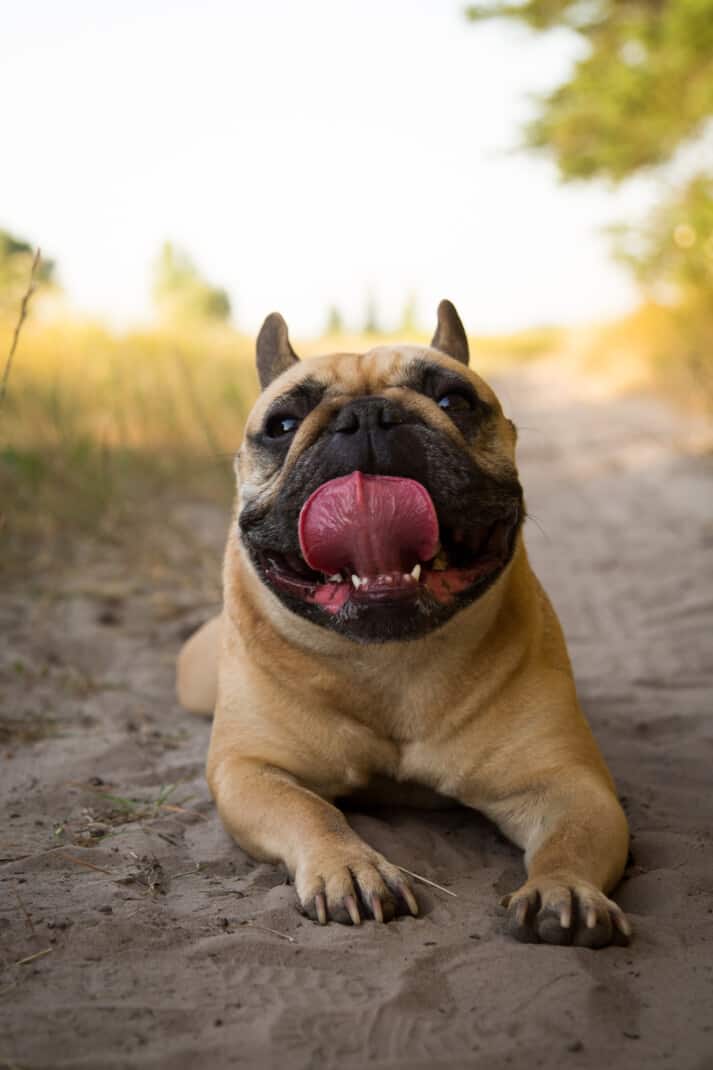 Understanding the risks before taking a trip with your smushy pup is the key. If you prepare well, you and your dog will stay safe and have more fun.
So, if you have or want to travel with your pug or other flat-faced dog what must you know? Well, that depends on you will be traveling!
Flying With A Flat-Faced Dog
Many airlines ban brachycephalic dogs of any kind on their flights. Some allow them in cabin only (which is only for small breeds). And only a few allow them in cargo. 
What does this mean for you? If you hope to fly with your flat-faced pup, you will want to start researching early to find out if it is even possible.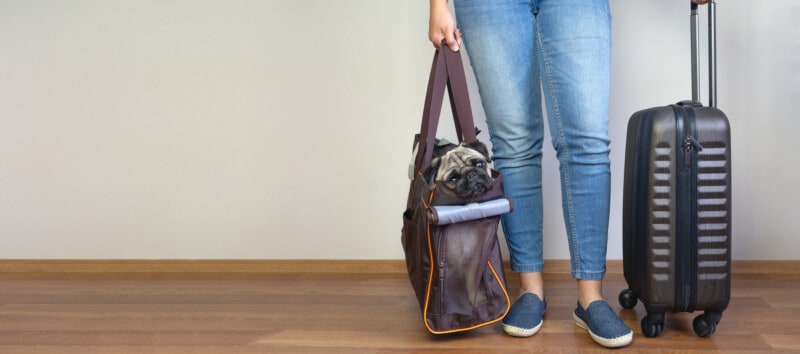 Flying Cargo
Airlines will tell you that dog deaths in cargo are a rare occurrence (a small comfort to their grieving families, I know). But of the dogs who die in the hold of a plane, 50% are brachycephalic breeds. 
The reduced cabin pressure makes it harder for brachycephalic dogs to breathe. The concern is so great that several airlines prohibit flat-faced dogs from traveling in cargo at all. And the few that do allow them have special requirements. For example, Hawaiian Airlines requires flat-faced dogs to have a kennel one size larger than usual to make sure they have enough air.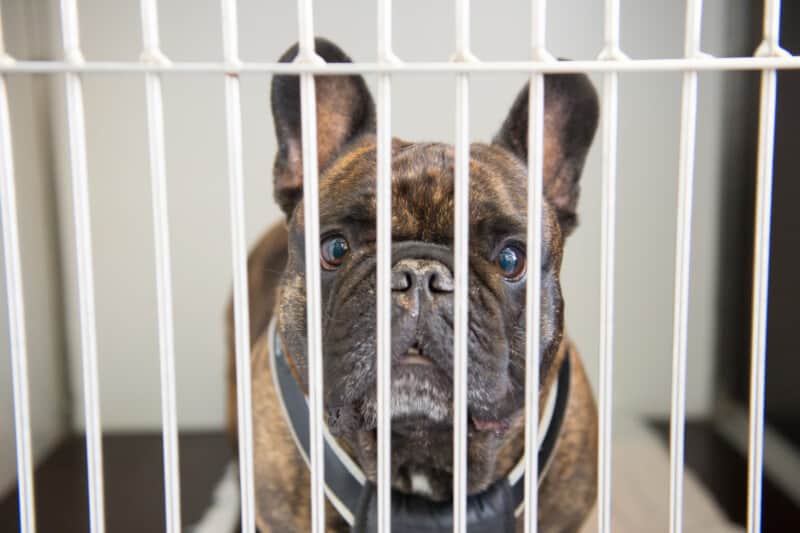 When traveling by air with your flat-faced dog, start by calling the airline to let them know your dog's breed and ask if they have any restrictions. Often you will get someone on the phone who may not be familiar with breed restrictions. So be sure to have them check their policies and verify anything they tell you.
Is it worth the risk? Not to me. But you have to make the decision you believe is best for your pet.
Some airlines that prohibit brachycephalic dogs in cargo allow them to travel in the cabin—if your dog is small enough to meet the requirements. But if you have a small Boston terrier, pug, or French bulldog, you could be in luck.
Flying In Cabin
Even if your dog travels in the cabin with you, short-faced dogs can still have difficulty breathing. But the following tips will lessen the risk:
book a direct flight—the less time traveling the better
reserve flights in the early morning or late evening during warm weather and midday in cool weather
get a seat close to the front of the plane so you won't have to wait long to deplane once the air conditioning has been turn off on arrival
And, of course, you will want a well ventilated carrier that meets the airline requirements. Generally your dog must be able to stand up and turn around. The carrier and dog combined must be below a certain weight—often about 20 pounds. And finally, it must fit under the seat in front of you.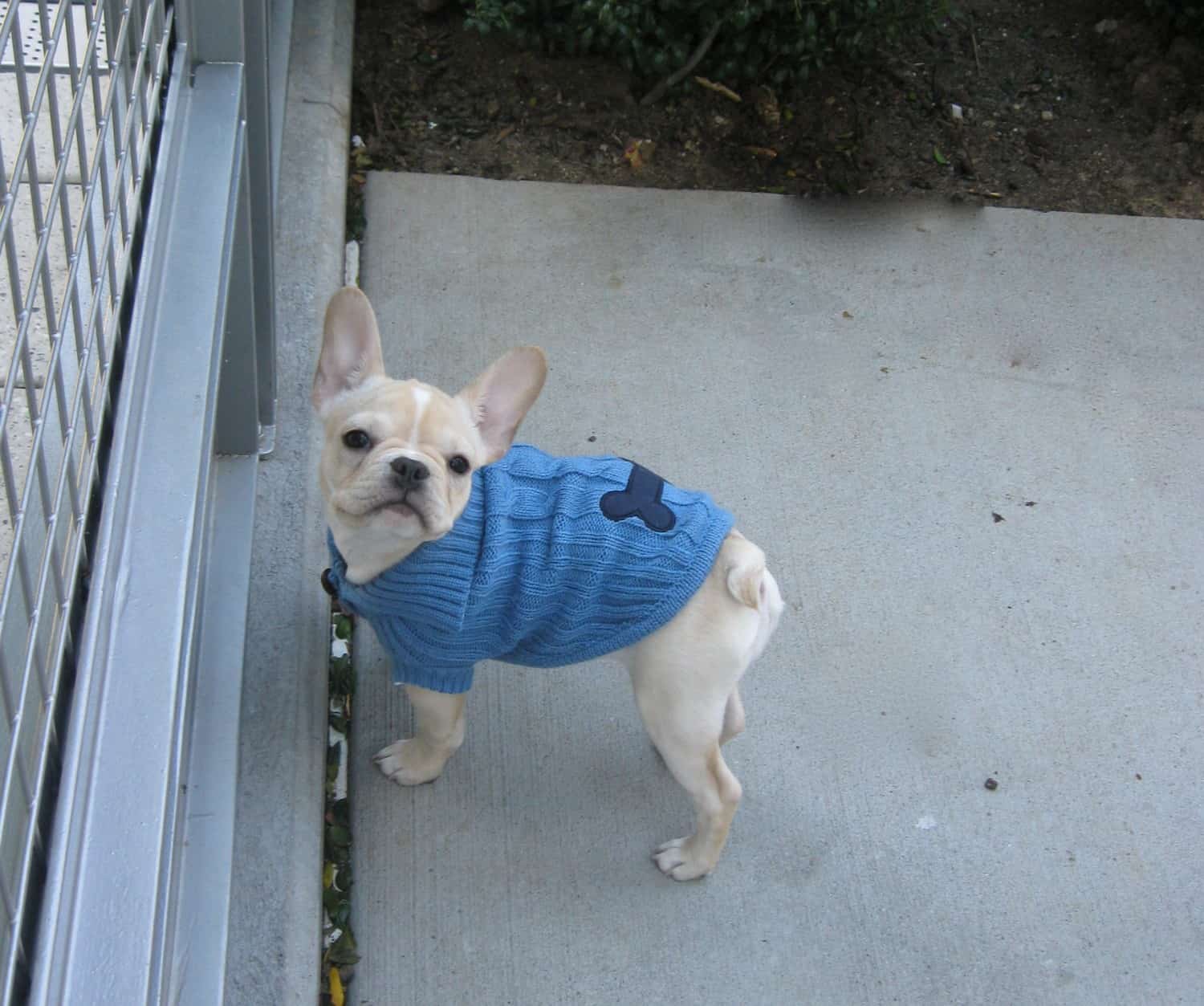 Sherpa has some interesting carriers (Amazon) that tick all the boxes. They even make one with wheels (Amazon). They have a guarantee that their carriers meet airline requirements or they will refund the what you paid for the carrier. 
If your dog is not used to a carrier, you will want to start making it a fun place for your pup long before your trip.
You will also want to research where to find the pet relief areas in the airports you will be flying in and out of.
And remember that you will have to take your dog out of the carrier to go through security. Be prepared with your leash so your Frenchie doesn't end up running through the airport searching for snacks!
Maybe flying isn't for you? Then consider a road trip! But know this also poses risks for flat-faced dogs.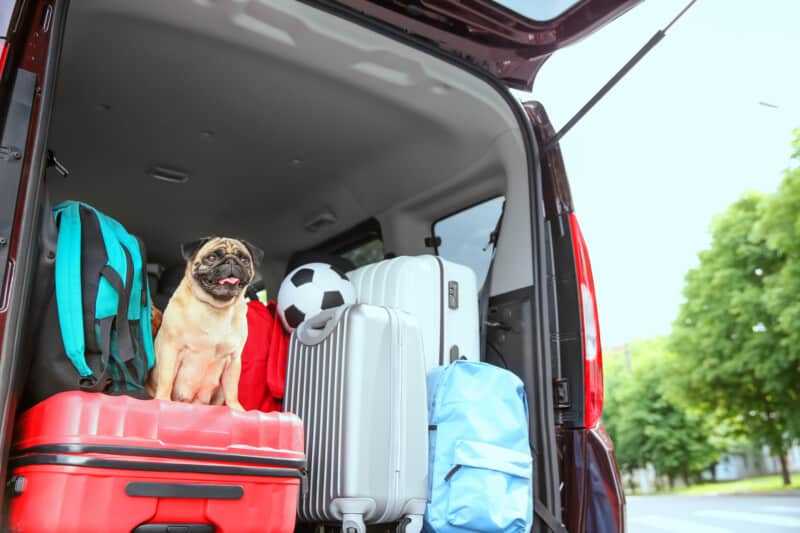 Driving With Brachycephalic Dogs
For flat-faced dogs, a summer road trip can be dangerous if you keep the windows down. So, before hitting the road, make sure the air conditioning in your car is working well. And bring a sweater or jacket for yourself. If your car doesn't have air conditioning vents in the back seat, you'll have to crank the temperature down to keep your French bull dog or boxer cool.
During your trip, you will want to keep your dog cool and well exercised to avoid stress. Leave time in your schedule for early morning and late evening walks to help your pup relax during the warmest part of the day. And keep a spill-proof bowl (Amazon) near your dog, so he always has access to cool water while you're traveling.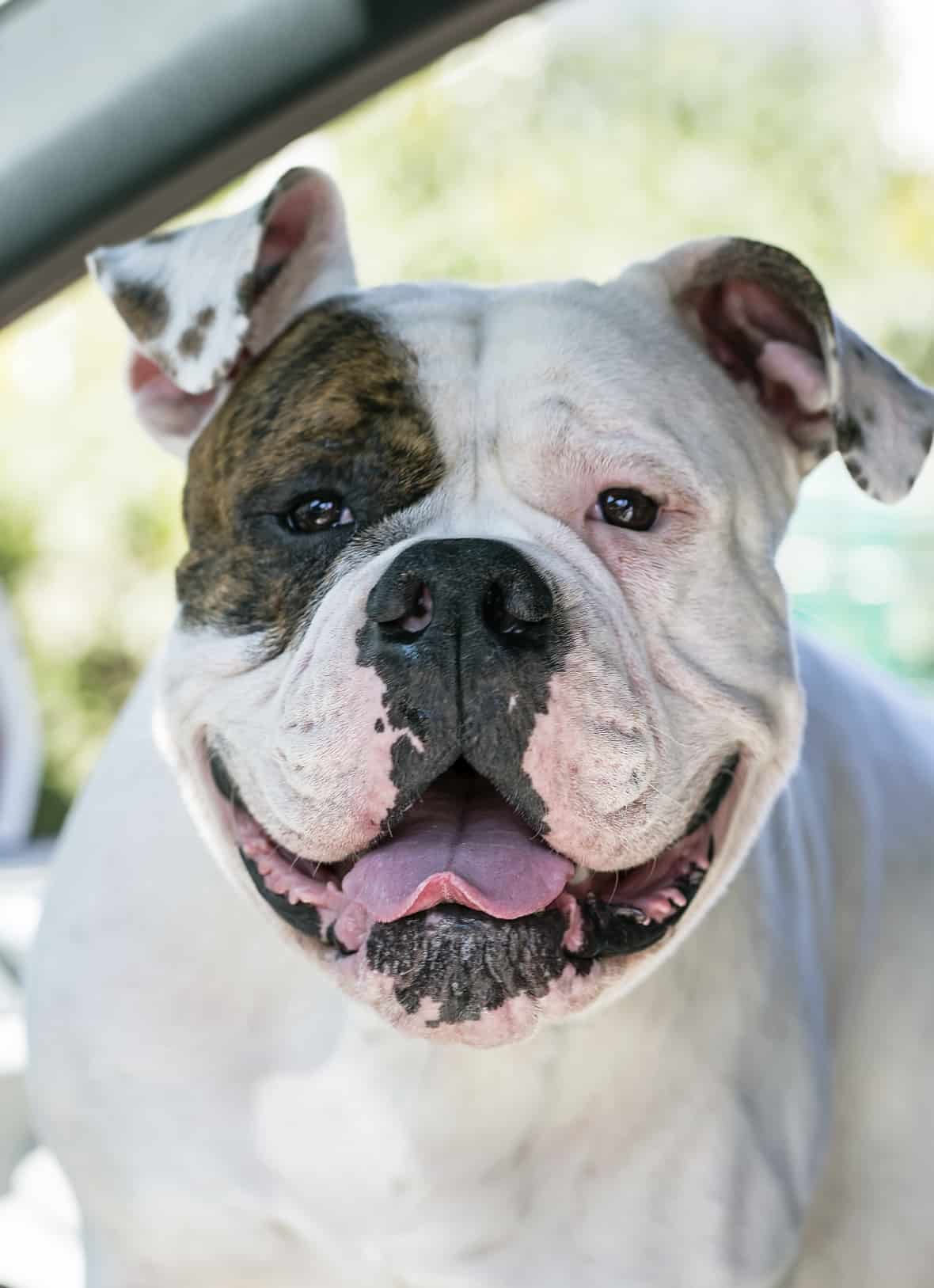 Any dog can suffer from motion sickness. But combine a sensitivity to heat with the motion of the car, and you could have a vomiting dog on your hands. Pack wet wipes, paper towels, plastic baggies, and air freshener in case you have to clean up. 
Make a plan for what to do with your pup when you need to take a human comfort break. You can't leave any dog in a car without air conditioning on a hot day. But flat-faced dogs heat up especially quickly – so don't take the risk.
And remember to look for the local emergency vets where you will be traveling. Hopefully you will never need one. But being prepared can make a health emergency just a little less stressful.
Finally, be sure that any hotel (especially outside of the US) you stay in has air conditioning. Don't take the risk lightly. Plan well and be cautious when it's warm and you won't have any problems.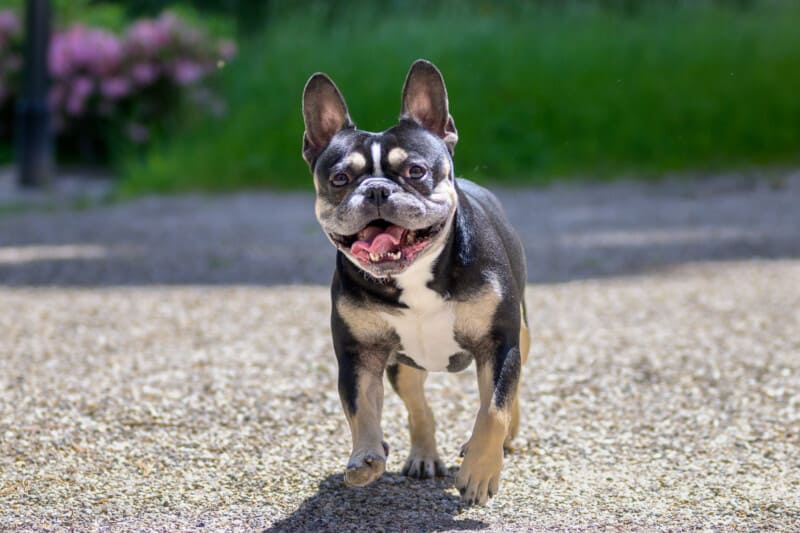 Planning Activities For Flat-Faced Dogs
Sure, you might start out on a cool morning hike with your pug. But if the temperature climbs quickly, be prepared to carry him back to the car.
Vets suggest that any time temperatures rise above 85 degrees F (30 degrees C), your flat-faced dog should be in air conditioning. Even taking your pug to the beach on a hot day isn't a good idea!
So what can you do with your flat-faced dog on your summer vacation?
Once you start planning your trip, you will find loads of ways to have fun. And having a heat sensitive dog is a great excuse to visit Canada in the summer!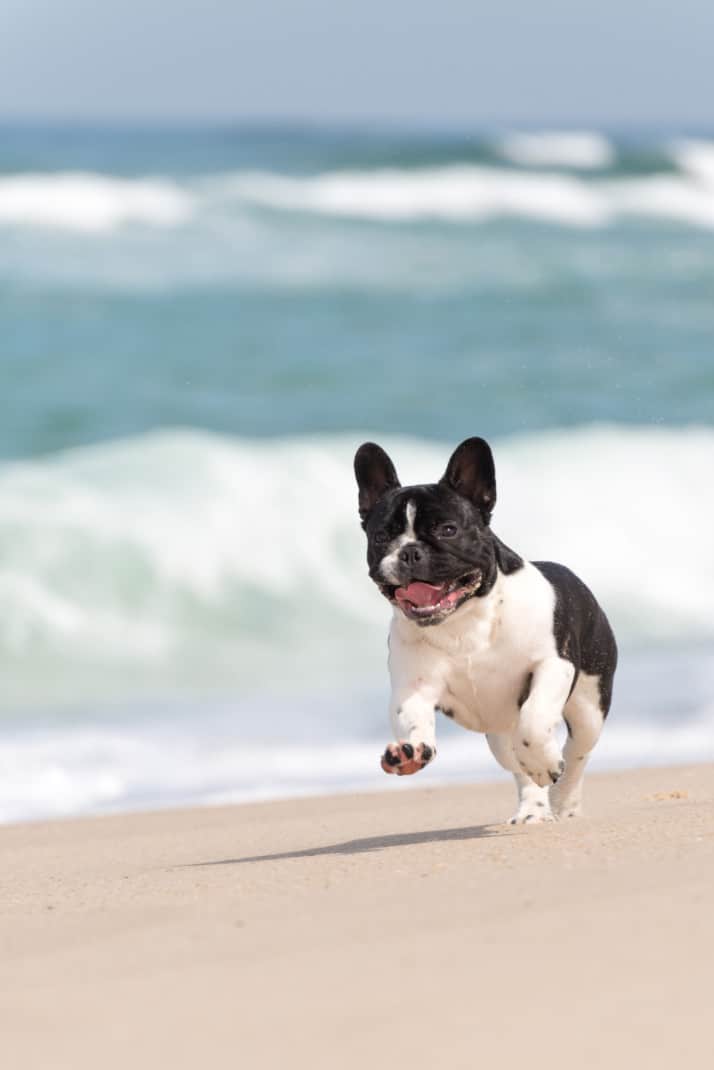 Other Considerations When Traveling With A Flat-Faced Dog
Now that French bull dogs have become the most popular dogs in the U.S., they are even more at risk for theft. And pugs are one of top stolen dog breeds internationally every year. 
When you're traveling, it's important to keep a close eye on any dog – but especially these small, popular dogs. If you're concerned about your dog being stolen, consider a GPS tracking device and have your pup microchipped. A microchip won't allow you to track your dog if he's missing, but in the future could alert a veterinarian to the fact that he was stolen.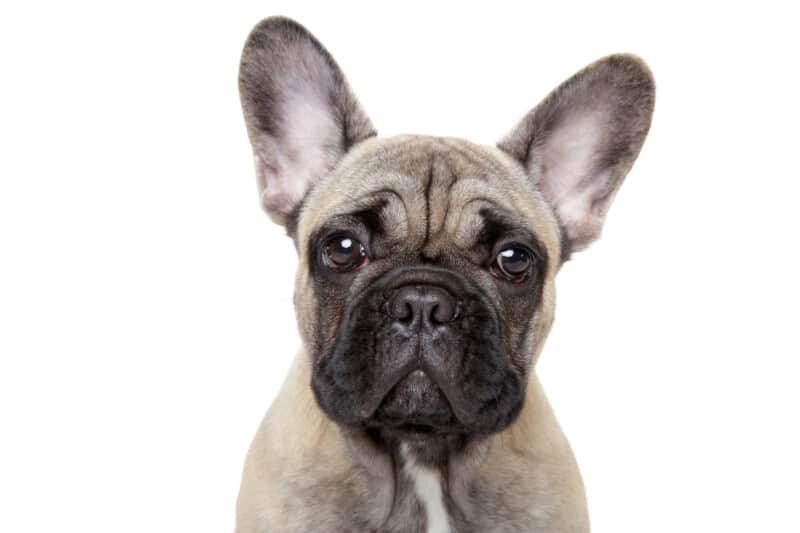 Perhaps the biggest challenge of traveling with your flat-faced dog is that they're just so adorable no one else will be able to leave you alone. Their cute little faces will draw others to you … and help you come out of your shell as you travel. Embrace the opportunities!
Visit our Amazon store to learn about more products we rely on to make traveling with pets easier, safer, and more fun!
Amazon Affiliate Disclosure: GoPetFriendly.com LLC is a participant in the Amazon Services LLC Associates Program, an affiliate advertising program designed to provide a means for website owners to earn advertising fees by advertising and linking to amazon.com, audible.com, and any other website that may be affiliated with Amazon Service LLC Associates Program. As an Amazon Associate, the owner of this site earns a commission from qualifying purchases.
(Visited 14,338 times, 1 visits today)