It's that time of year again … 'tis the season to surprise the traveling cat in your life with the purrrfect gift!
Spoiling your cats is part of the fun of having them. And there's no better way to show your love than by showering them with new gear for all of your adventures. But cats can be hard to please! So, this is a guide to Fish and Chip's favorites – hopefully your traveling cat will love them, too!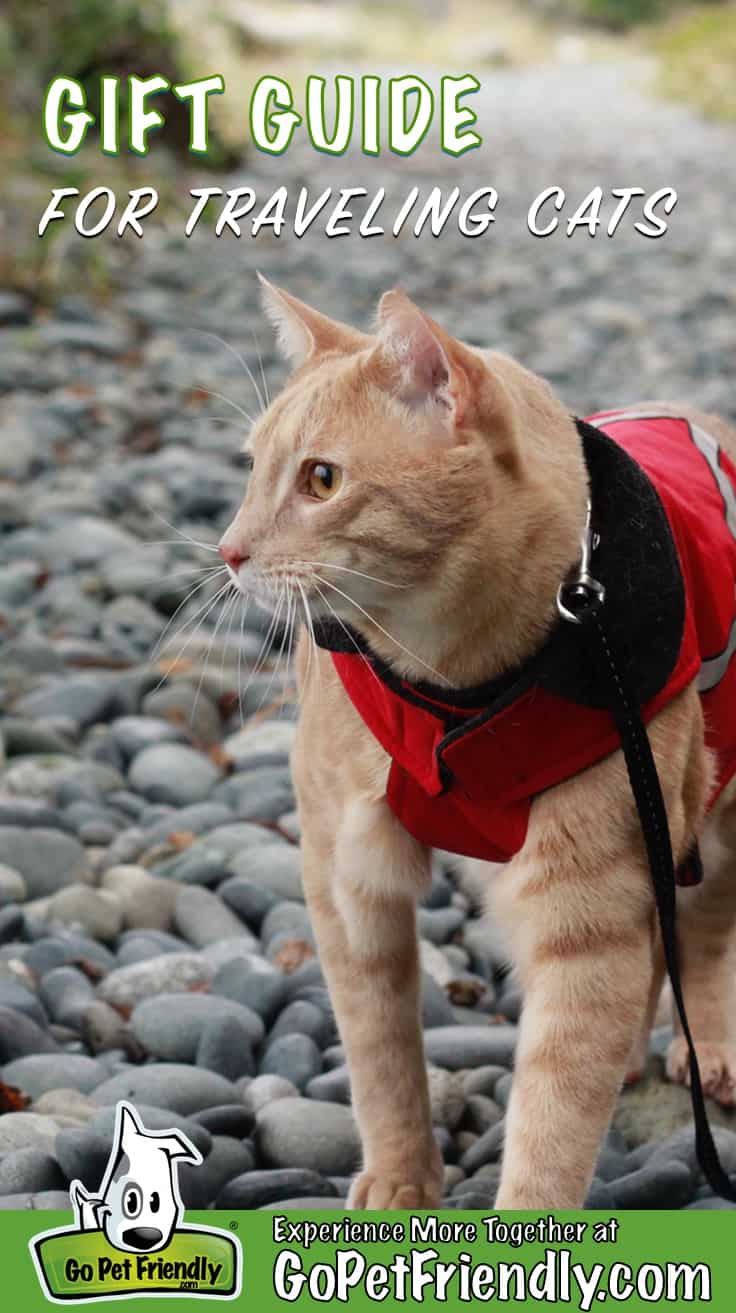 *This post contains affiliate links. Thank you!*
Gift Ideas for A Traveling Cat
A Great Cat Harness
The first thing every traveling cat needs is a comfortable harness! Start by reading our post to help you find the right type of harness for your cat, then take a look at the harness your cat is using now. Is it time for a new everyday harness, or will you be looking for a fancy harness for special occasions?
Etsy is a great place to find unique harnesses for your cat. We found Chips this super-cute pleather motorcycle jacket harness that makes him look exceptionally dapper.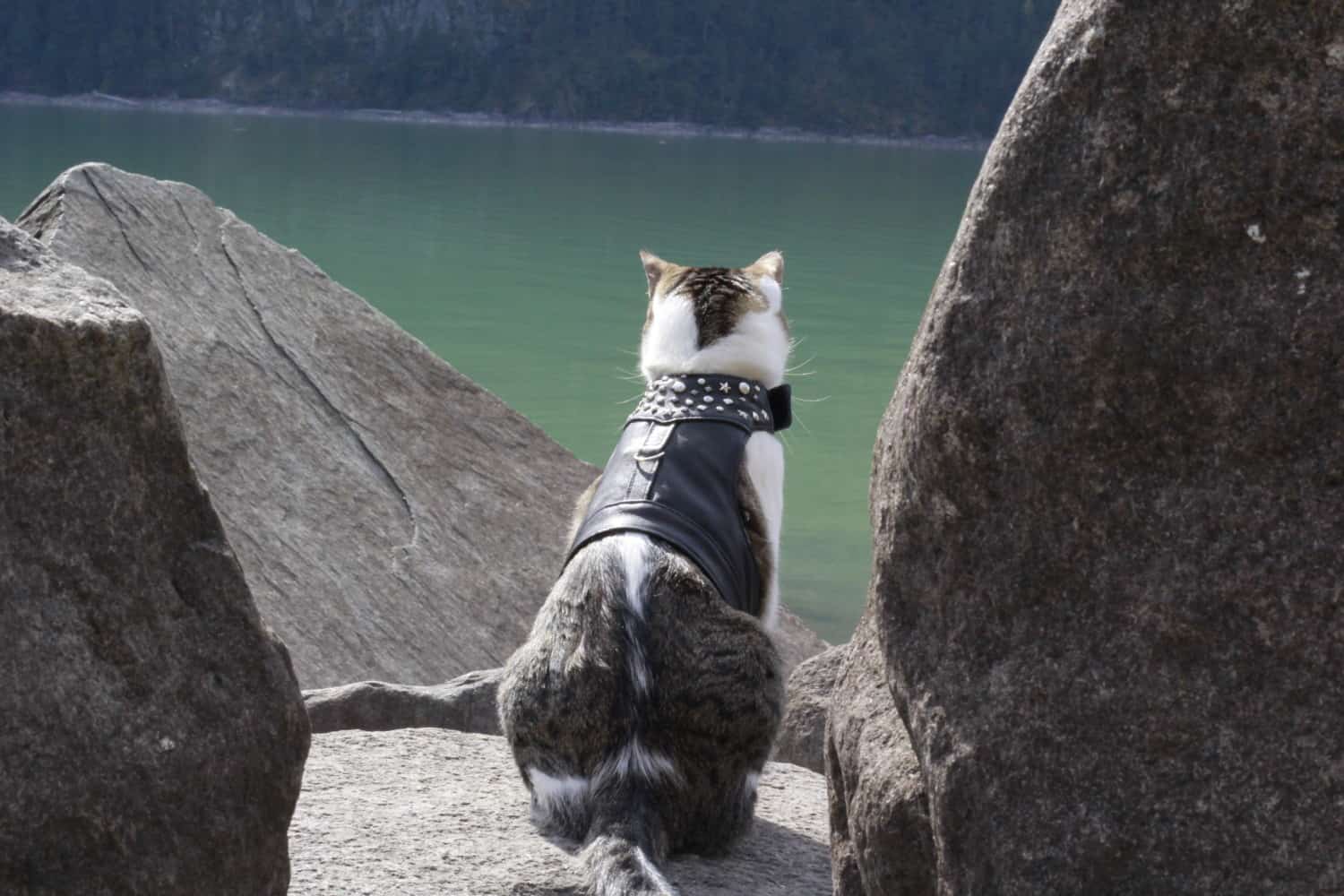 A Comfortable Carrier
Even though you may be leash training your cat, for longer outings it's always a good idea take a comfortable cat carrier. We prefer backpack-style carriers because they're great for hiking and even cycling!
Our favorite is the K9 SportSack. They're a well-made, comfortable pack. For a less expensive option, everyone gets a kick out of the "spaceship" cat carriers!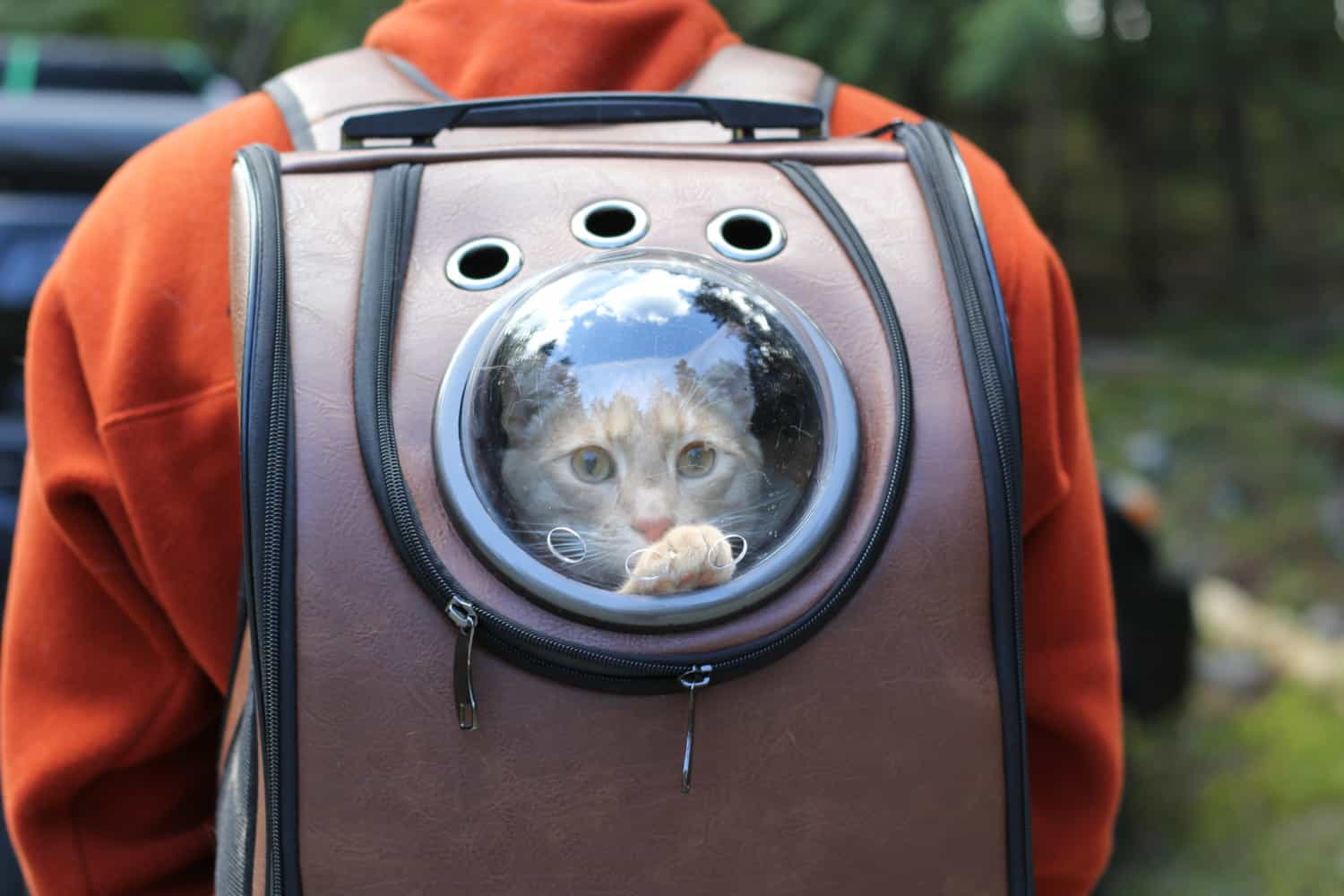 A Cozy Bed
If you asked any cat, he'd probably tell you that the best part of hiking is getting back in the car and curling up in a nice comfy cat bed. Fish and Chips each have their own beds in the back of our SUV. Chips likes his up high where he can see out the window. And it seems to cure his car sickness!
Fish, on the other hand, prefers to squeeze in close to his humans. It's also a good idea to bring along a cat bed if you plan to stay in a cat friendly hotel. Cats like to have something that smells familiar to sleep on.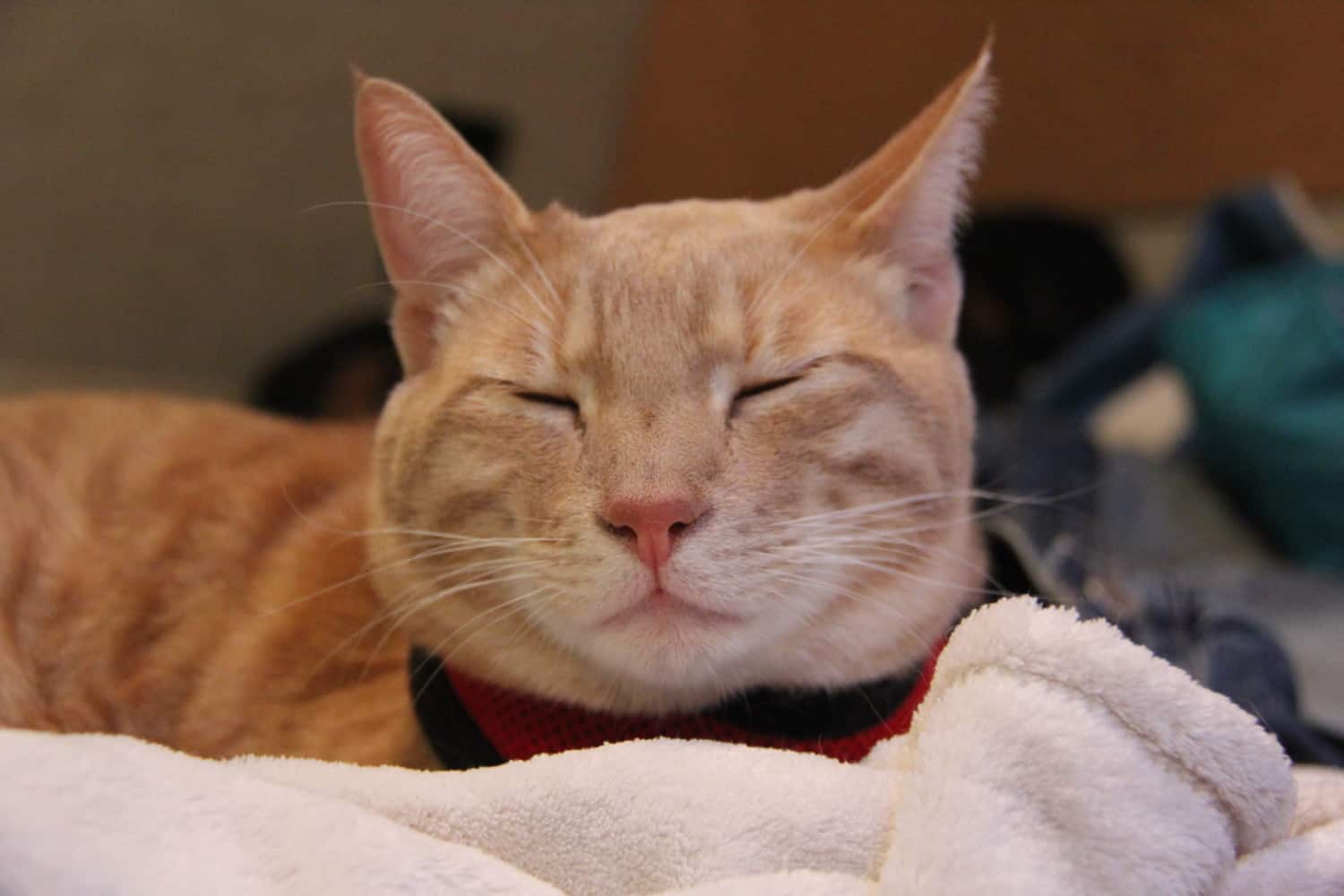 Traveling Cat Clothing
This one may sound a little crazy. Who dresses up their cats? Well … we do!
If you live in a cooler climate like those of us in British Columbia, a jacket for your cat will make winter adventures much more comfortable. I love the Trilogy Jacket from RC Pet Products. This company makes extremely high quality pet attire that you can trust to last for years. Fish loves his little red jacket, and he looks so handsome in it!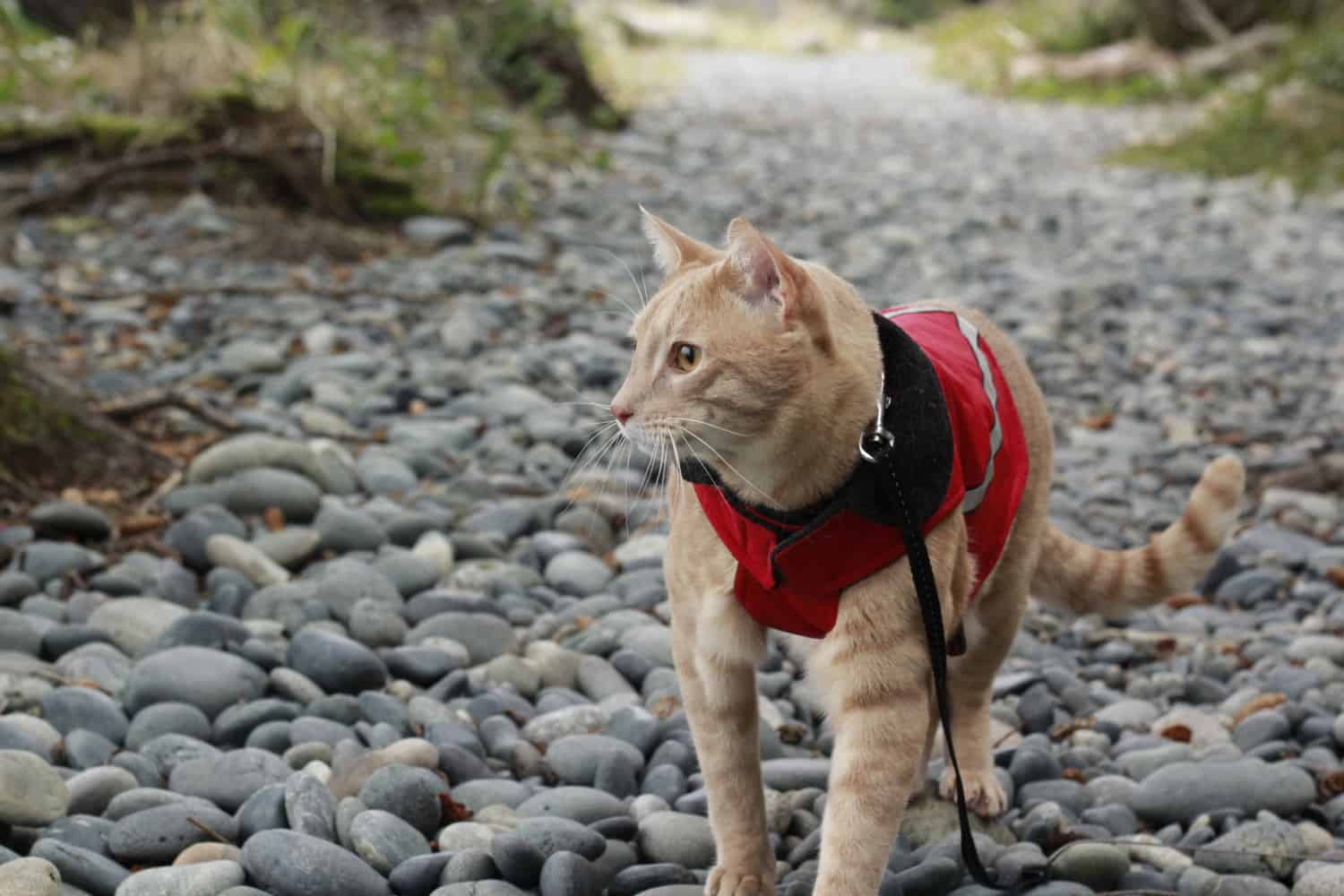 Stocking Stuffers
If you also treat your cats like tiny humans and hang up miniature stockings for them, you'll need stocking stuffers! Luckily, there are many little accessories for traveling cats.
Something we use all the time are these little pet lights. When we're camping with Fish and Chips, these help to be able to see them in the dark.
Keeping a first aid kit with supplies for yourself and your pet in your vehicle is a good idea. Of course, you hope you never have to use it – but better safe than sorry!
Leashes and treats also make great additions to any stocking.
One of our best purchases has been a Kibble Carrier from Kurgo. Our cats love to destroy bags of food if we leave them laying around. Having a durable bag that keeps the food fresh and our cats out has been essential for camping and road trips.
Kurgo also makes collapsable dishes that are super convenient!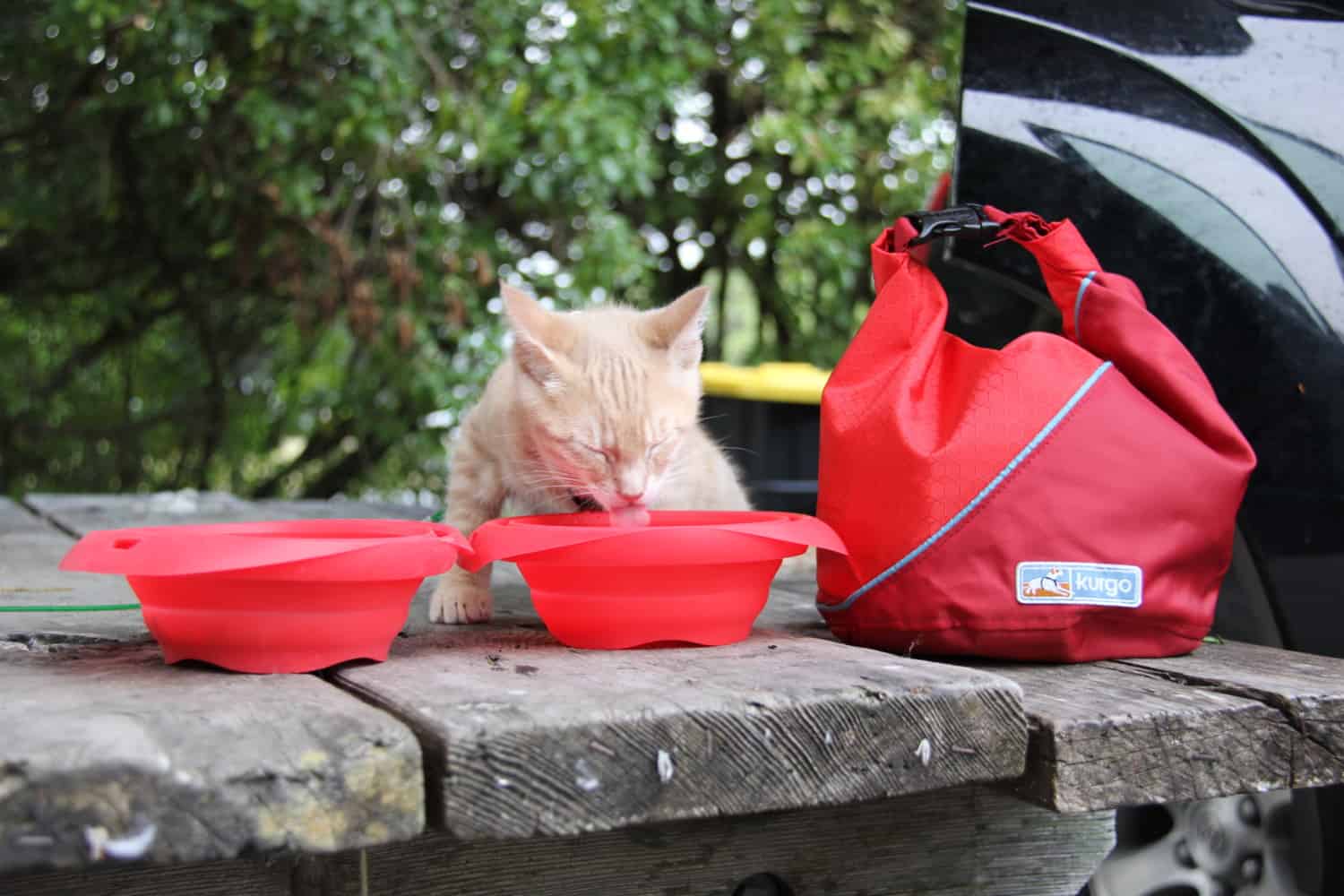 Hopefully this guide helps you find the ideal gift for your traveling cat! If all else fails, a cardboard box and some wrapping paper should do just fine. :)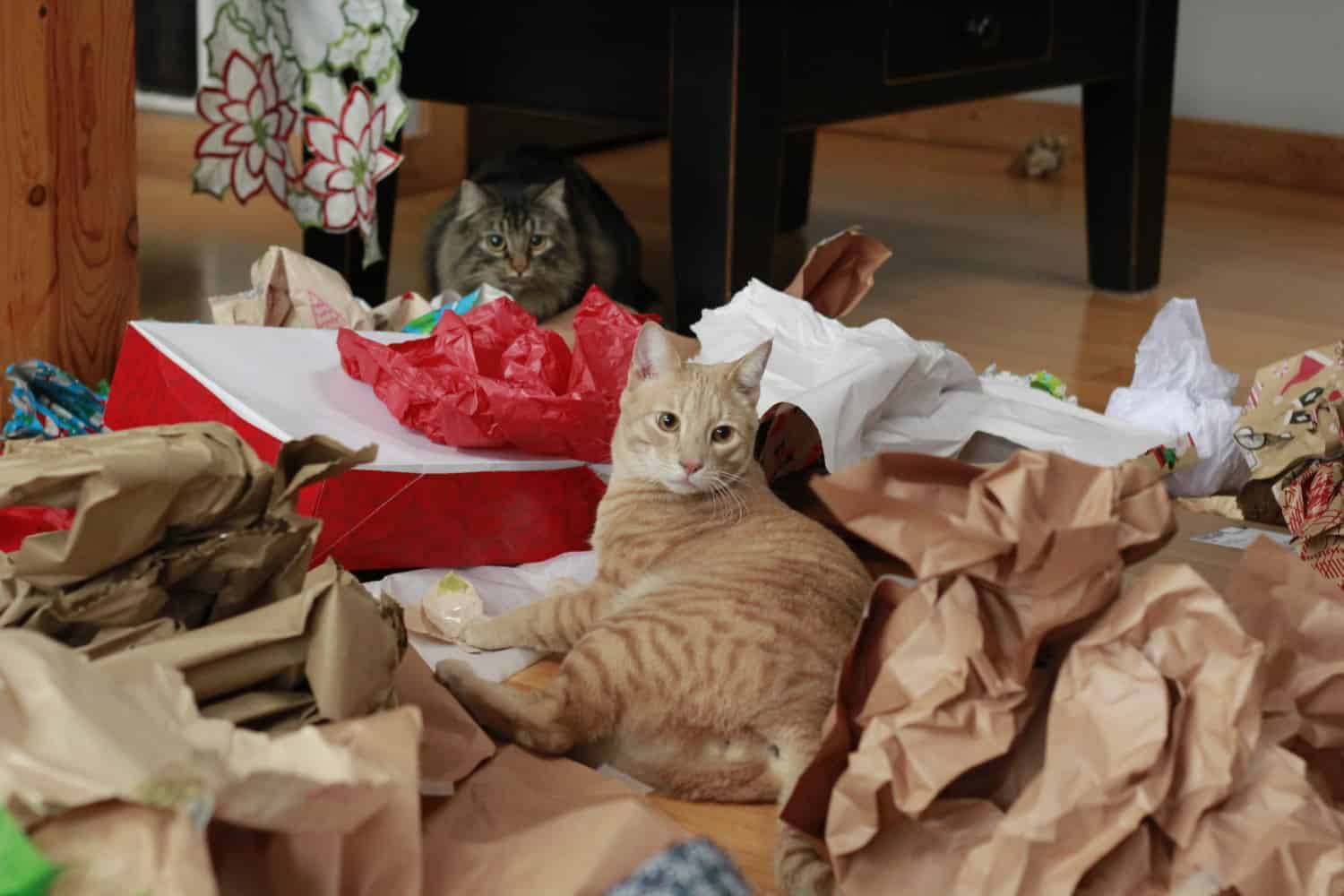 Visit our Amazon store to learn about more products we rely on to make traveling with pets easier, safer, and more fun!
Amazon Affiliate Disclosure: GoPetFriendly.com LLC is a participant in the Amazon Services LLC Associates Program, an affiliate advertising program designed to provide a means for website owners to earn advertising fees by advertising and linking to amazon.com, audible.com, and any other website that may be affiliated with Amazon Service LLC Associates Program. As an Amazon Associate, the owner of this site earns a commission from qualifying purchases.
(Visited 1,573 times, 1 visits today)