North Dakota is often overlooked as a vacation destination. But if you like getting off the beaten track and doing things with your dog, North Dakota has a lot to offer!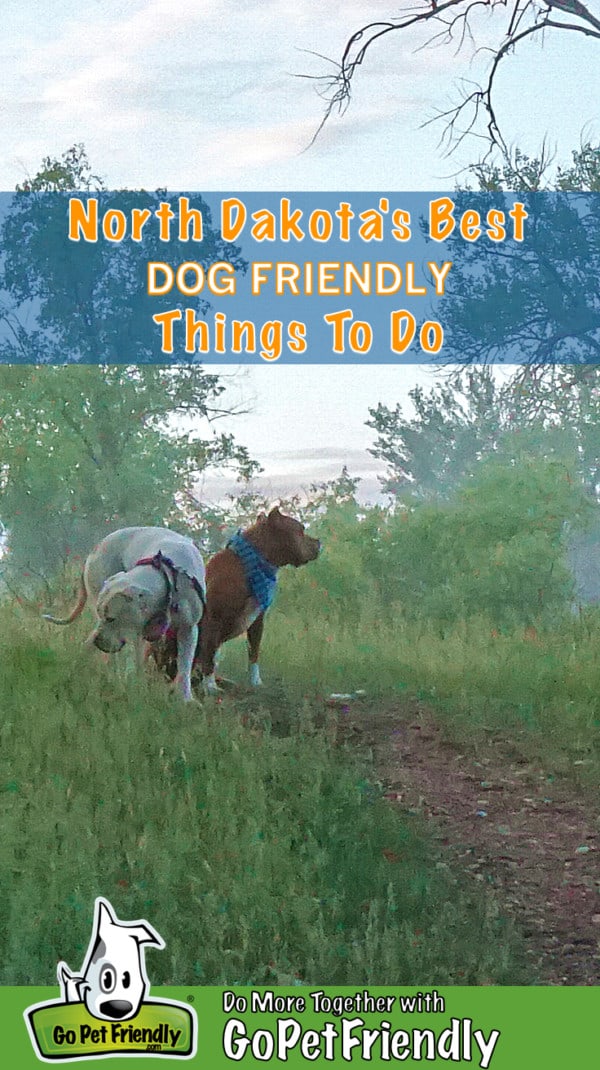 I must admit that North Dakota was never on my "must-see" list. But it has become one of my favorite states to visit! Over the past few years, Cool Whip, Hercules, and I have traveled through North Dakota several times. And we've discovered a bunch of fun pitstops and destinations. Here's a roundup of the best dog friendly spots in North Dakota to help you plan your next adventure!
Visiting Fargo With Dogs
Fargo sits along to the Red River, which forms part of the western border of North Dakota. Directly on the other side of the river is Moorhead, Minnesota. Together these cities are the center of the Red River Valley, a growing community surrounded by fertile farmland.
At the end of the last ice age, a large inland sea formed over the area, Lake Agassiz. As the water dissipated, it left behind extremely rich soil, which was perfect for farming.
While farming is still a major industry for the area, the growing cities are also attracting other businesses: education, government, medicine, etc. The Fargo-Moorhead area is far more than just flat fields and blizzards.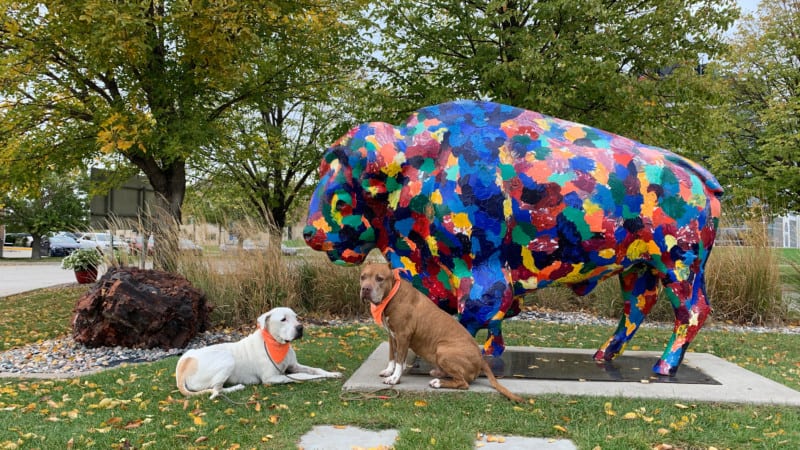 Whether you're staying for a bit or just passing through, stop by the Fargo-Moorhead Visitors Center off I-94. Outside there is a large grassy area where you can walk your dog.
While you're walking around, check out the Celebrity Walk of Fame. It's a large collection of handprints and signatures from a variety of famous people: Metallica, Neil Diamond, Jimmy Dean, and more.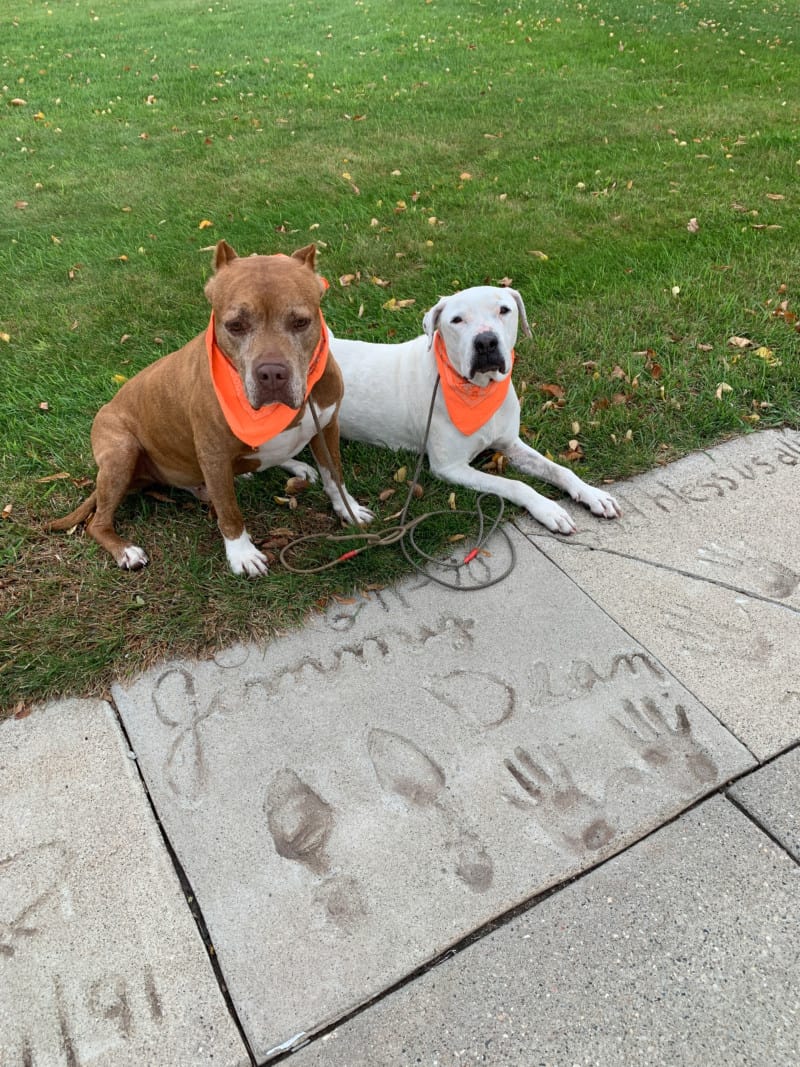 In the center of the courtyard is a pavilion for picnicking and a memorial for the United States Armed Forces. Don't miss this chance to snap a photo of your pup next to the famed wood chipper from the movie "Fargo!" Then head inside to pick up a few souvenirs from the gift shop and browse the free maps and brochures for things to see and do in the area.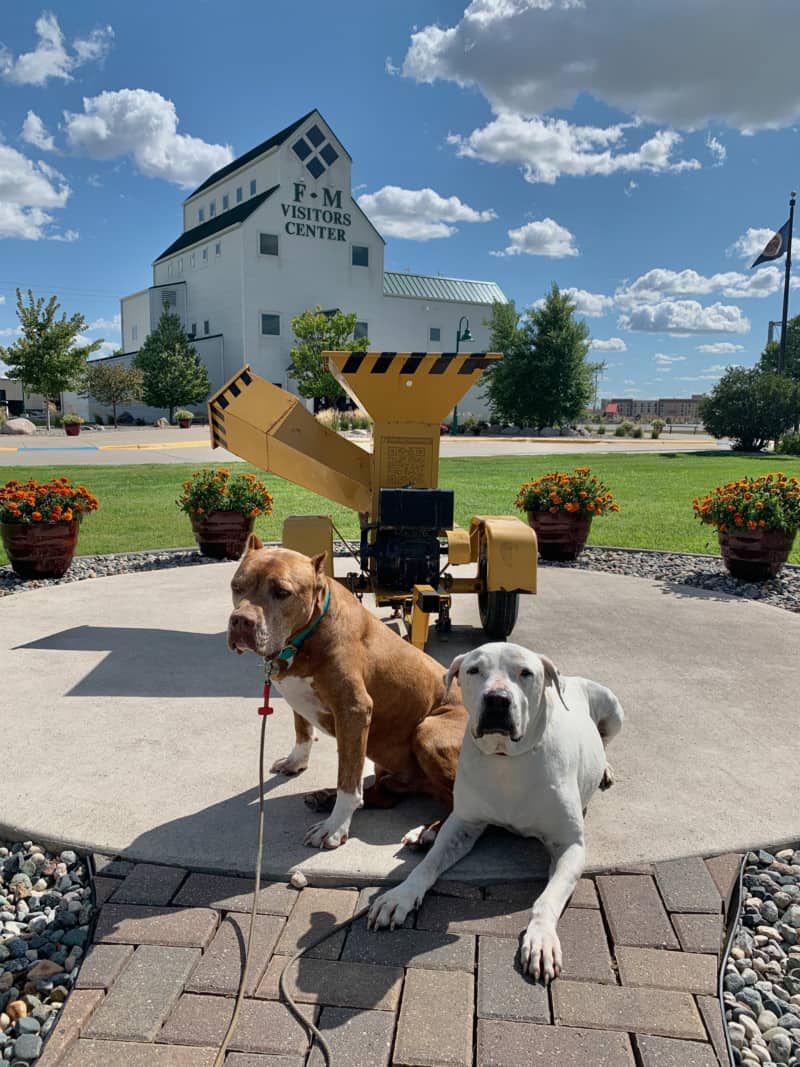 Here are just a few of the other dog friendly places you can enjoy in the Fargo-Moorhead area:
Visit the Fargo Air Museum – dogs are welcome inside!

Sip a beer on the patio of one of Fargo's many pet friendly breweries and pubs.

Get coffee with your furry pal at Twenty Below Coffee Co.

Need supplies? Stop by Scheels, Fleet Farm, or Tractor Supply Company; they're all dog friendly!

Snap a picture in front of the murals decorating buildings around town.

Visit one of the 5+ dog parks scattered throughout the city.

Take your pup for a canoe or kayak trip on the Red River.

Hike The Dog Friendly North Country National Scenic Trail
Love hiking with your dog? Be sure to check out part of the North Country National Scenic Trail. The trail currently stretches from Vermont to North Dakota, crossing through New York, Pennsylvania, Ohio, Missouri, Wisconsin, and Minnesota.
Approximately 3,000 miles of the trail are accessible to hikers and their furry pals. And the goal is for the trail to reach 4,600 miles.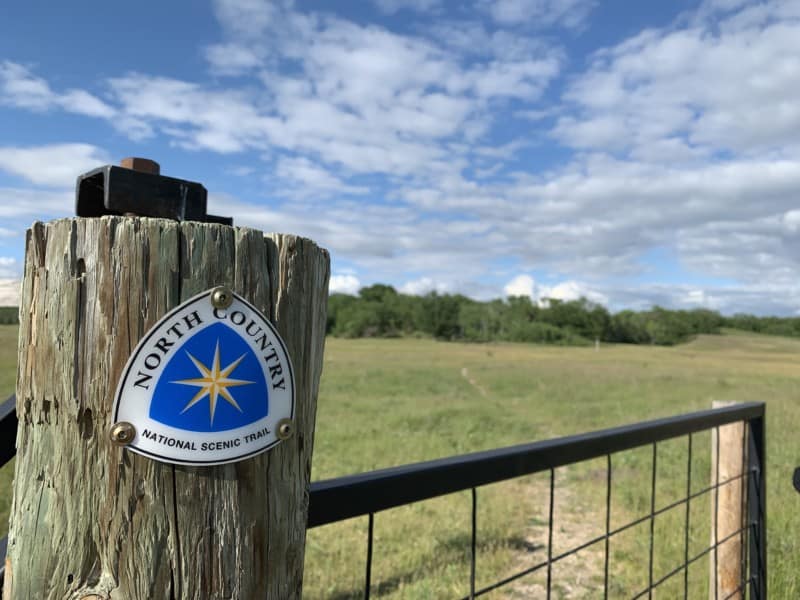 North Dakota is home to 475 miles of this fantastic trail. From Minnesota, it crosses through the Sheyenne National Grassland, Fort Ransom State Park, Lake Ashtabula, Lonetree Wildlife Management Area, and more. Currently, the North Country Trail ends along the Missouri River and Lake Sakakawea Park, which is another great place to explore with your pup.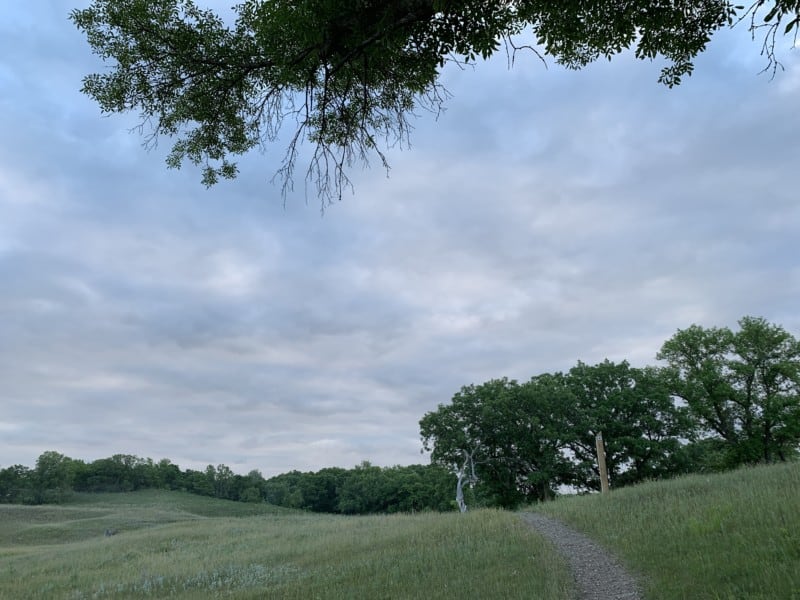 Camp At Lake Sakakawea State Park
North Dakota has 13 state parks, and all of them allow leashed pets! The landscapes of these state parks are incredibly diverse, from lakes to forests to grasslands. If you're like me, you want to visit them all! However, if you only have time to visit one, Lake Sakakawea State Park is a great option.
The lake and park's namesake, Sakakawea (sometimes spelled as Sacagawea), was the woman who joined the Lewis and Clark Expedition on their journey west to the Pacific Ocean.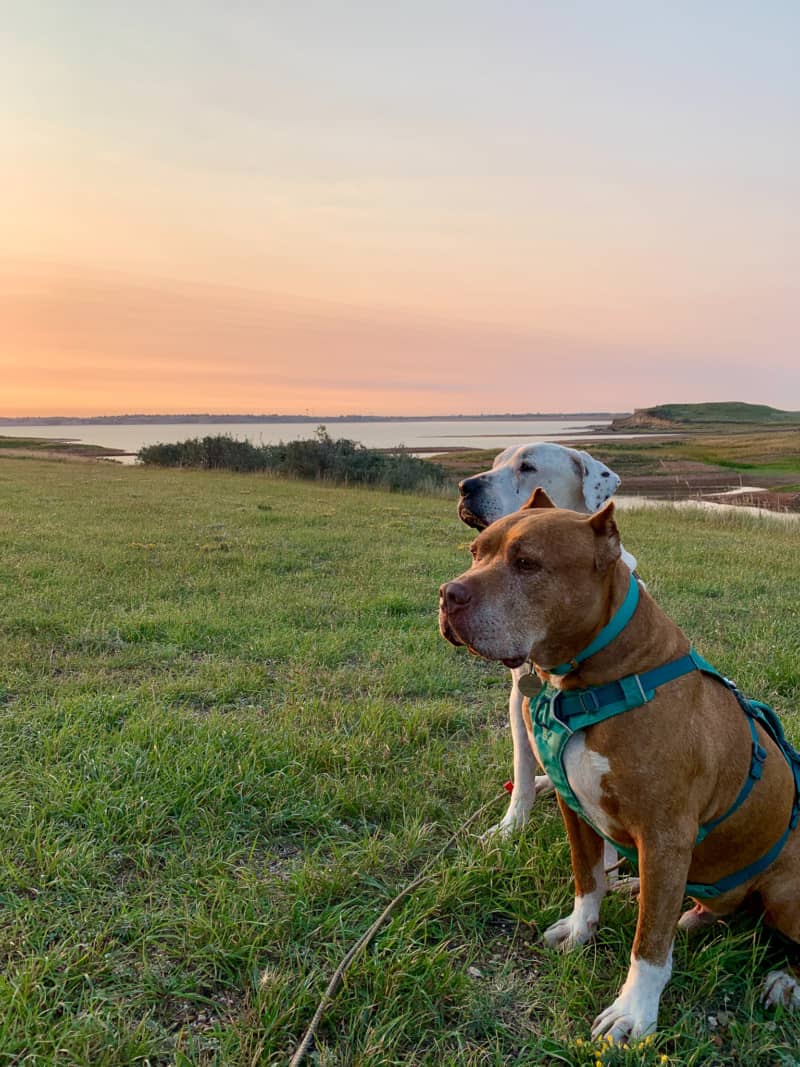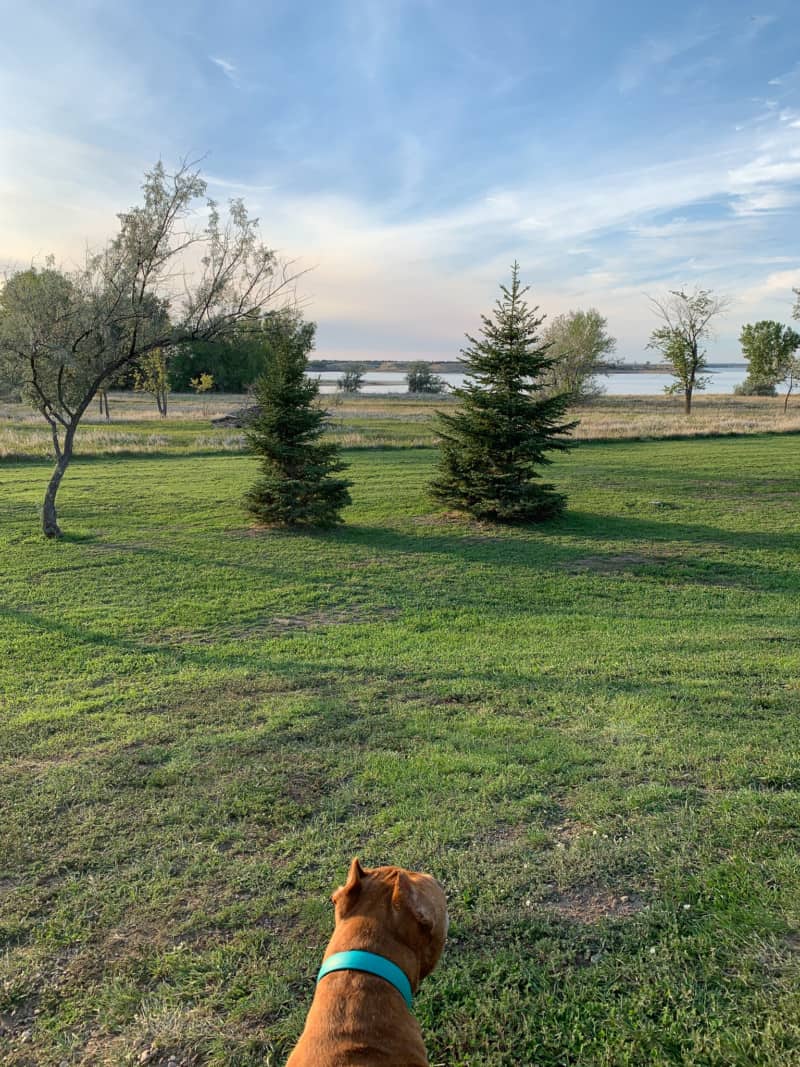 This state park is located on the south shore of Lake Sakakawea. North Dakota summers can get surprisingly warm, so access to the lake is a nice treat.
It is one of the most popular parks in the state, and the reason is obvious. With grassy hills, forested trails, and stunning lakeshore views, it's one of the most beautiful state parks we've ever visited. Also, quite a few of the campsites at Lake Sakakawea State Park are right along the shoreline.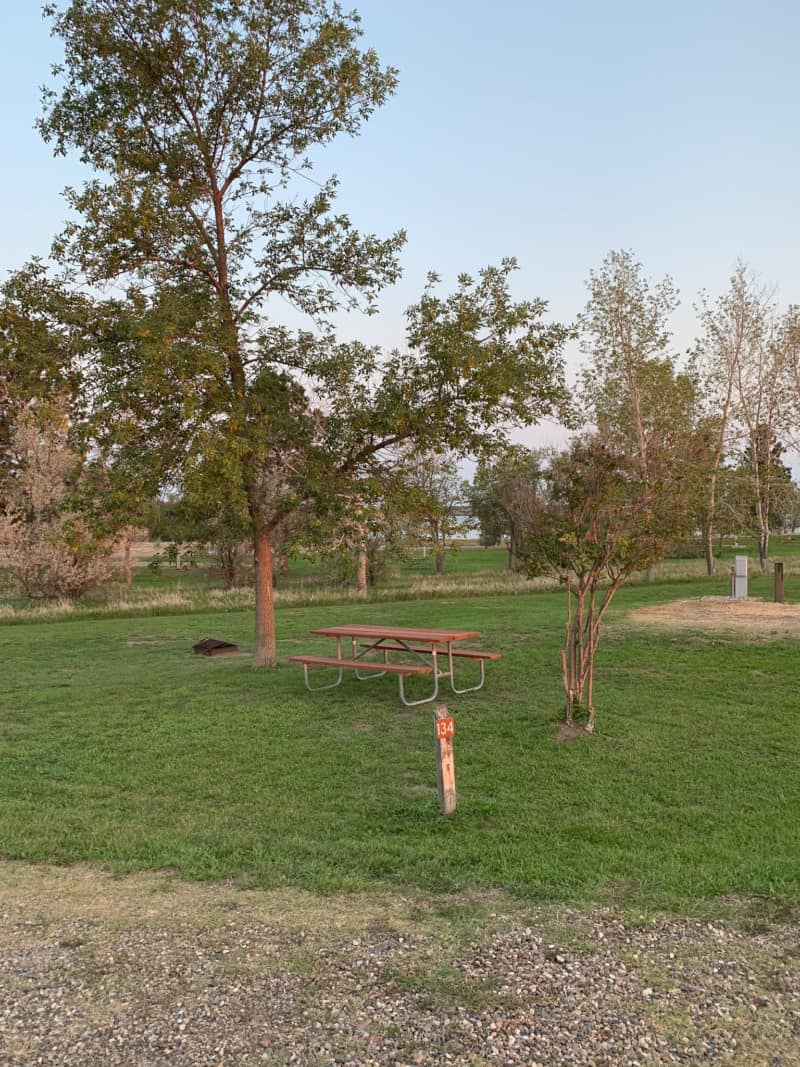 Worried about dealing with a lot of people or extremely warm days? Do what we did and visit just after Labor Day. There was almost no one at the park when we arrived—it was amazing! And the weather was perfect for lounging outside by the lake and enjoying a bonfire in the evening.
There are also miles of trails nearby to explore that we had all to ourselves! The dogs and I highly recommend Shoreline Trail.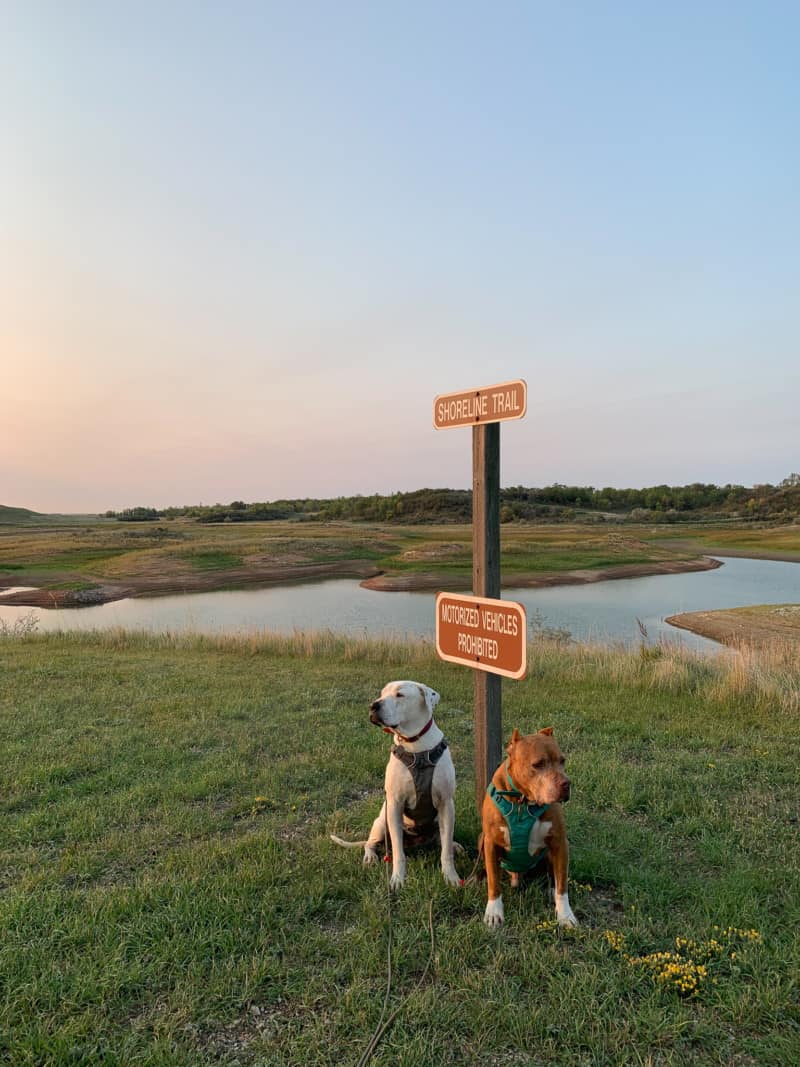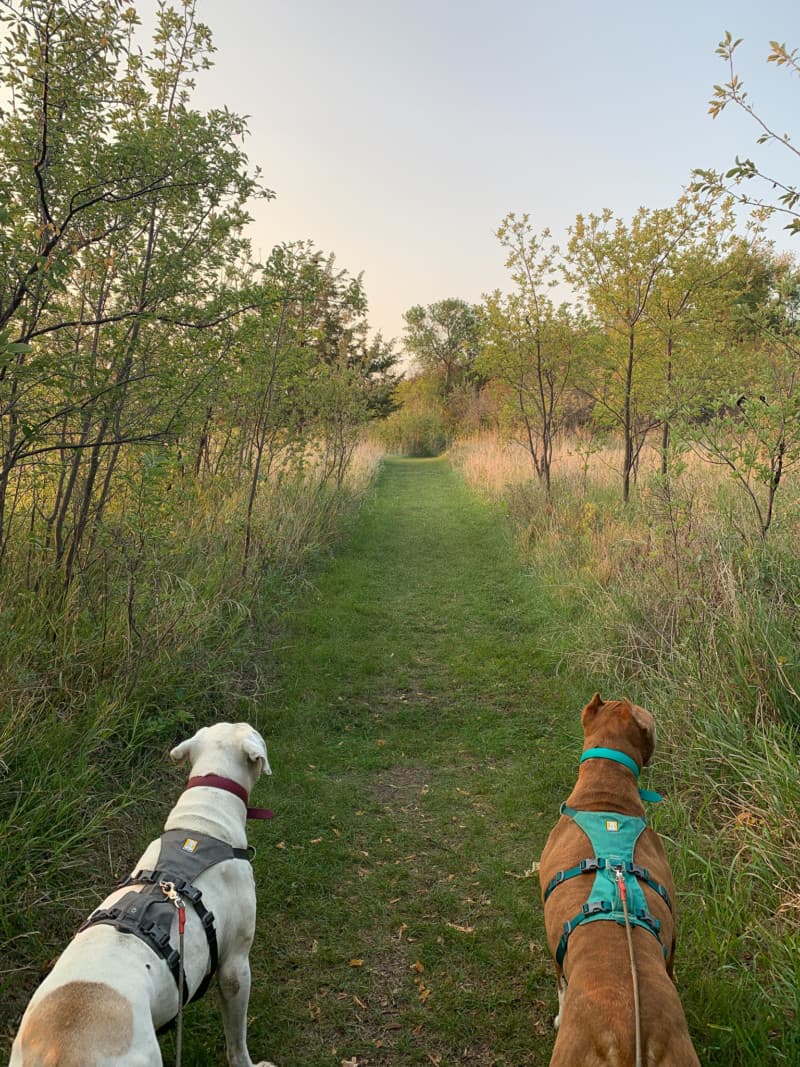 From Lake Sakakawea, you can easily reach a variety of other dog friendly spots in North Dakota:
Knife River Indian Villages – A 1,700-acre archeological park preserving historical settlements of the Hidatsa peoples.

Cross Ranch State Park – This state park has 17 miles of trails to hike and access to a 5,000-acre nature preserve.

Jamestown – Visit Dakota Thunder, the world's largest buffalo!

The International Peace Garden is about 240 miles northwest on the boarder between North Dakota and Canada.
Explore Fort Stevenson State Park
From Lake Sakakawea, you can drive (or boat) to Fort Stevenson State Park, directly across the lake in Garrison.
This is another beautiful North Dakota park with two marinas, cabin rentals, camping and picnic facilities, hiking trails, a swim beach, and canoe/kayak rentals. Unfortunately, the campsites at Fort Stevenson don't have the same spectacular views of the lake as those at Lake Sakakawea.
Fort Stevenson supplied other military posts in the Dakota Territory, and there are some remnants of those days still around. We enjoyed exploring the trail and learning a little about the history of the area.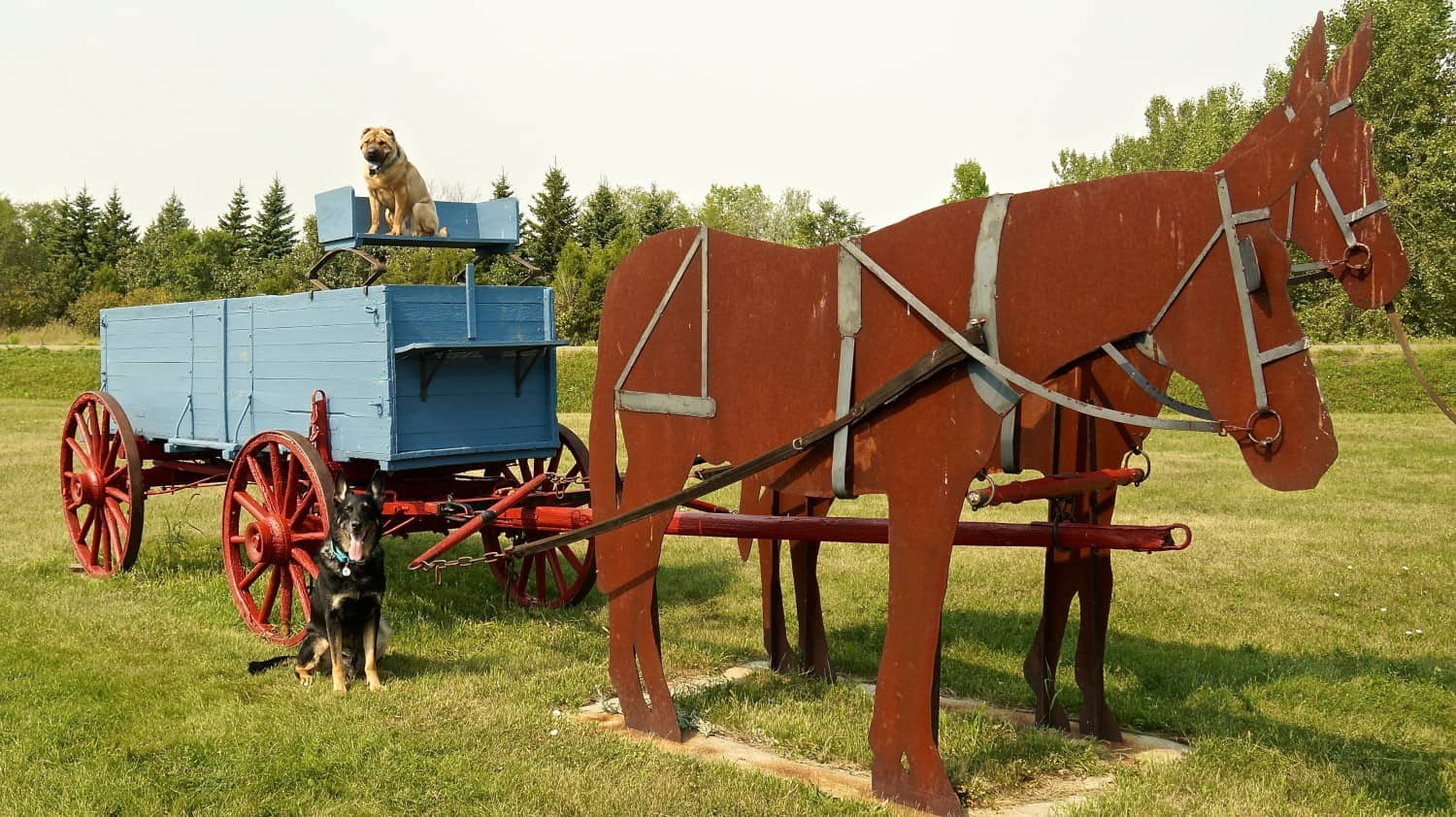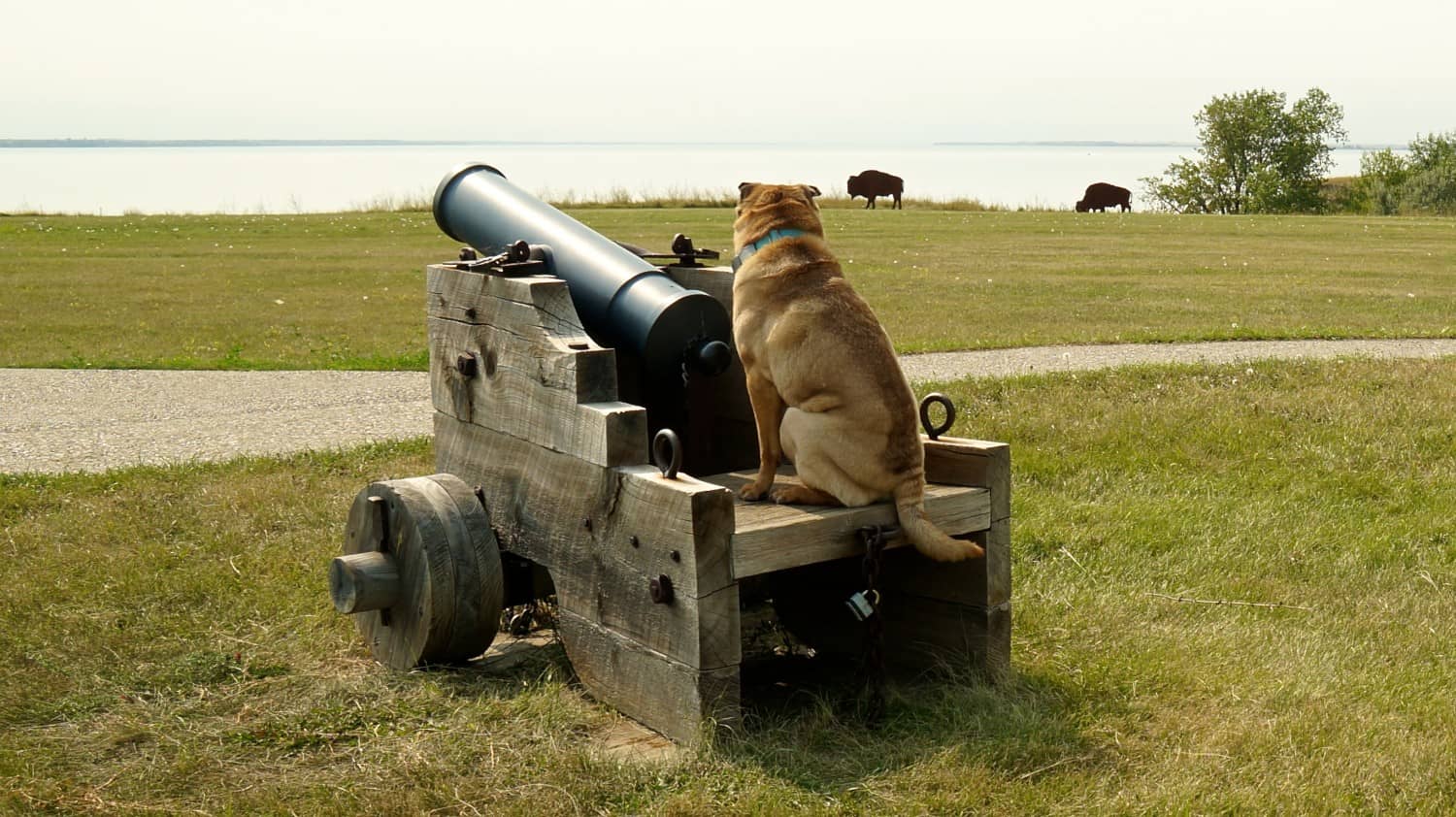 Visit Scandinavian Heritage Park In Minot
From Lake Sakakawea, Minot is about an hour drive north. The highlight of our visit was the Scandinavian Heritage Park.
This beautiful park celebrates the culture, traditions, and contributions that the five Nordic countries (Denmark, Finland, Iceland, Norway, and Sweden) have made to our heritage.
From a statue of Hans Christian Anderson, to examples of their unique architecture, to their most recognizable symbols, we thoroughly enjoyed our visit.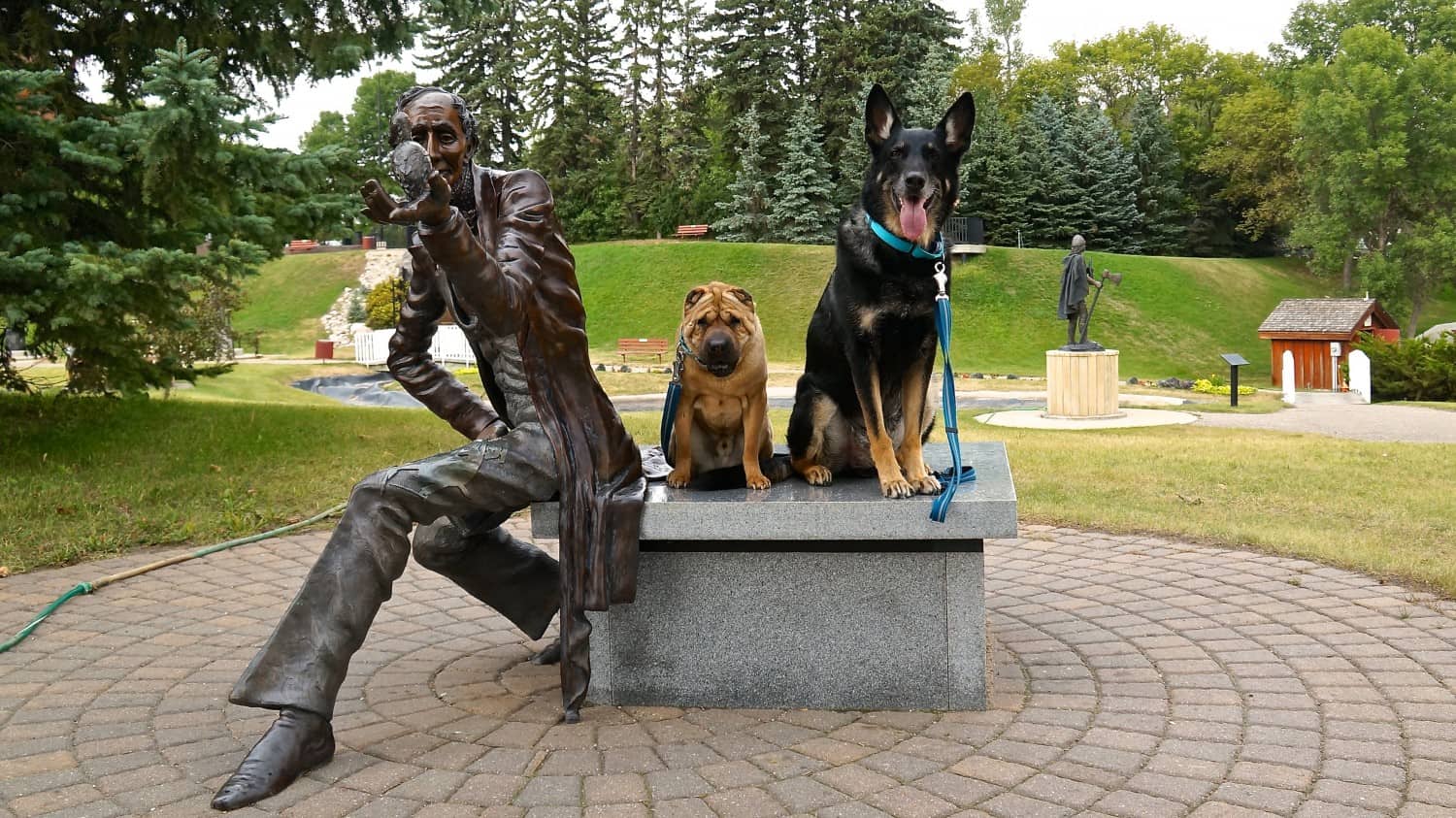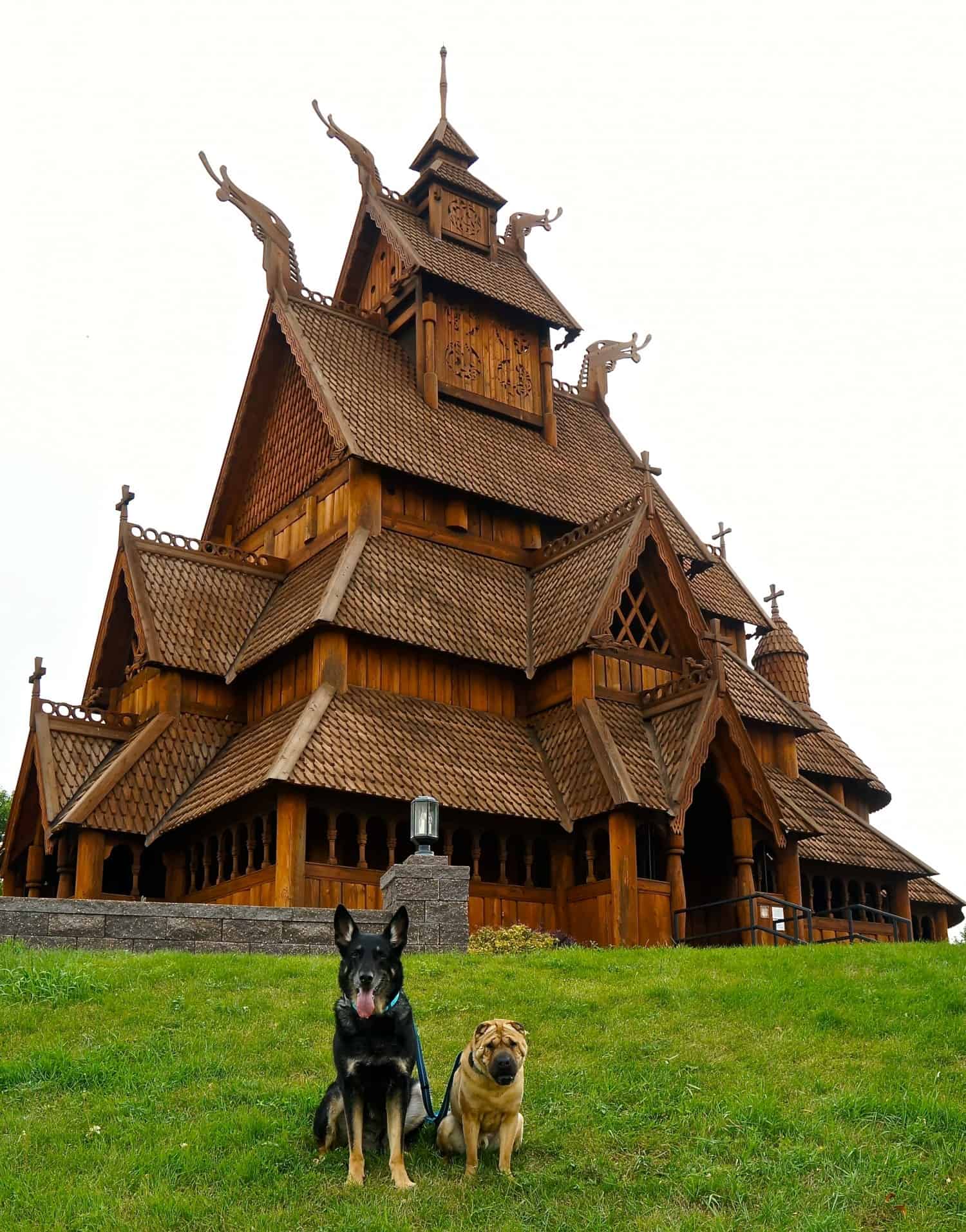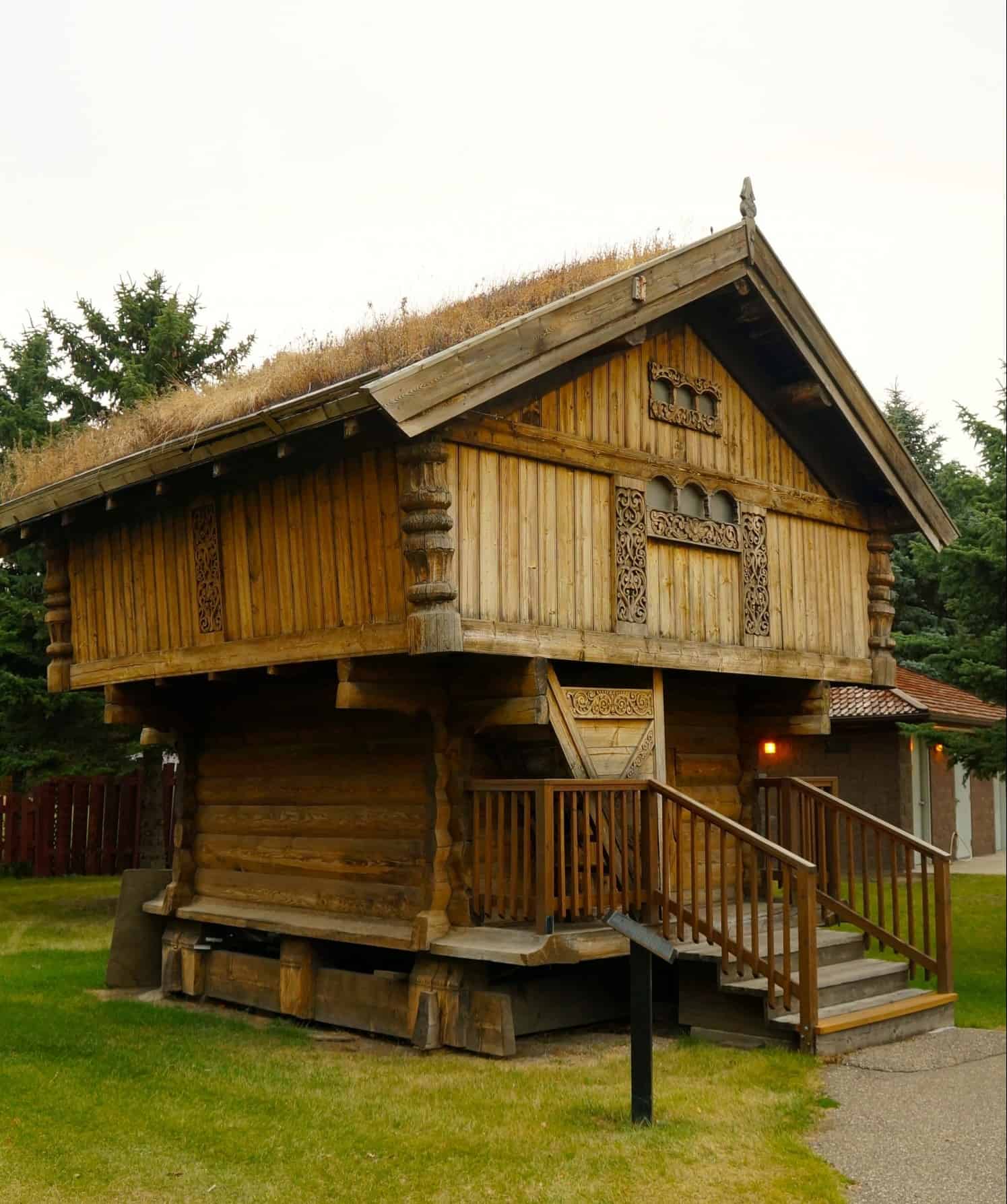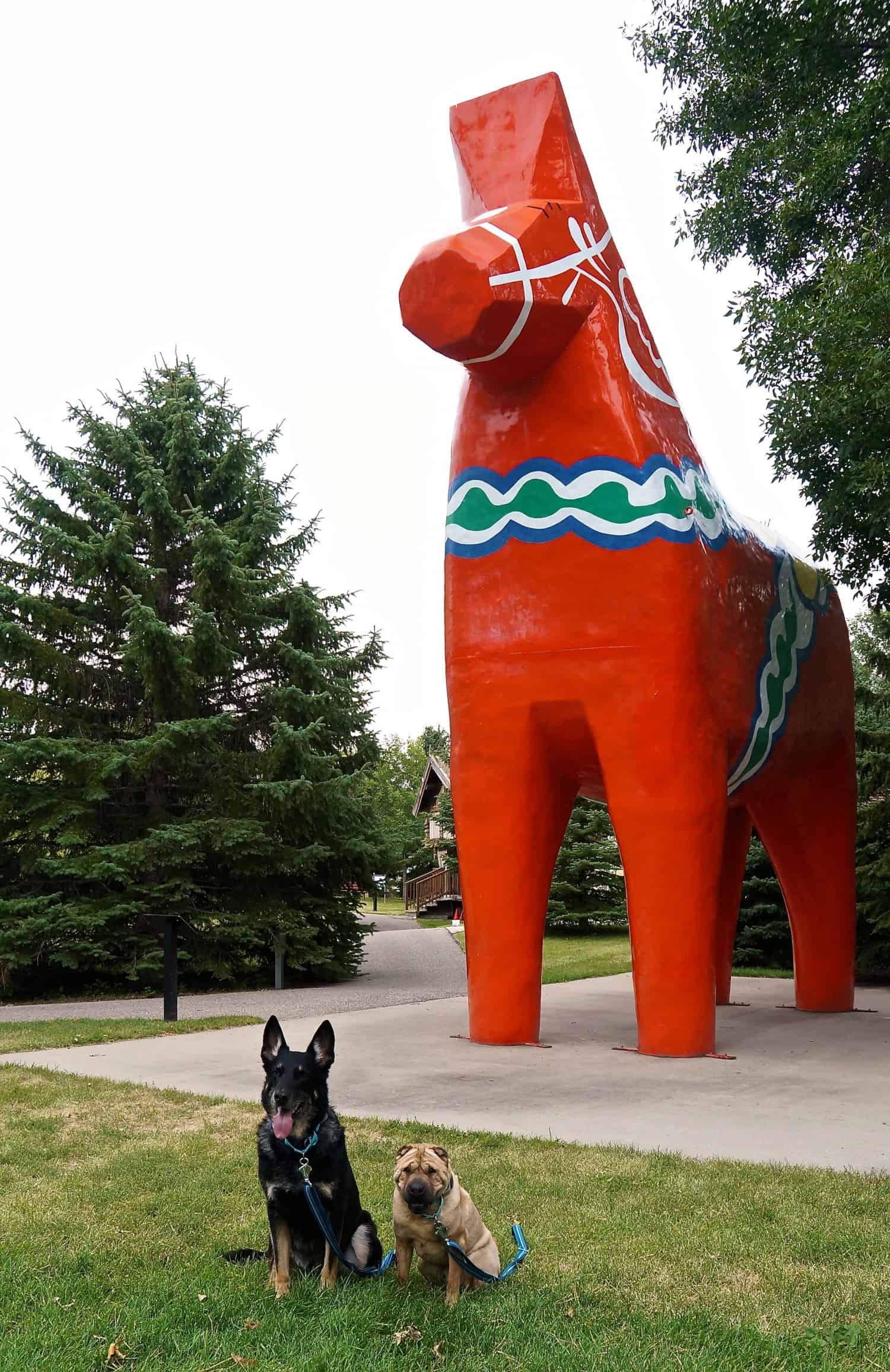 Experience The Enchanted Highway
This 32-mile driving tour is a secret gem and offers lots of pit stops to get out and stretch your paws. So buckle up and enjoy the adventure!
The Enchanted Highway is a collection of metal sculptures along the highway between I-94's Exit 72 and Regent, North Dakota. The sculptures were created by Greg Greff, a local retired teacher.
Greff designed the sculptures to help attract visitors to this rural section of North Dakota. And they certainly do, because these are not your average tabletop pieces of art! They're huge—some reaching 40, 75, and even 110 feet tall!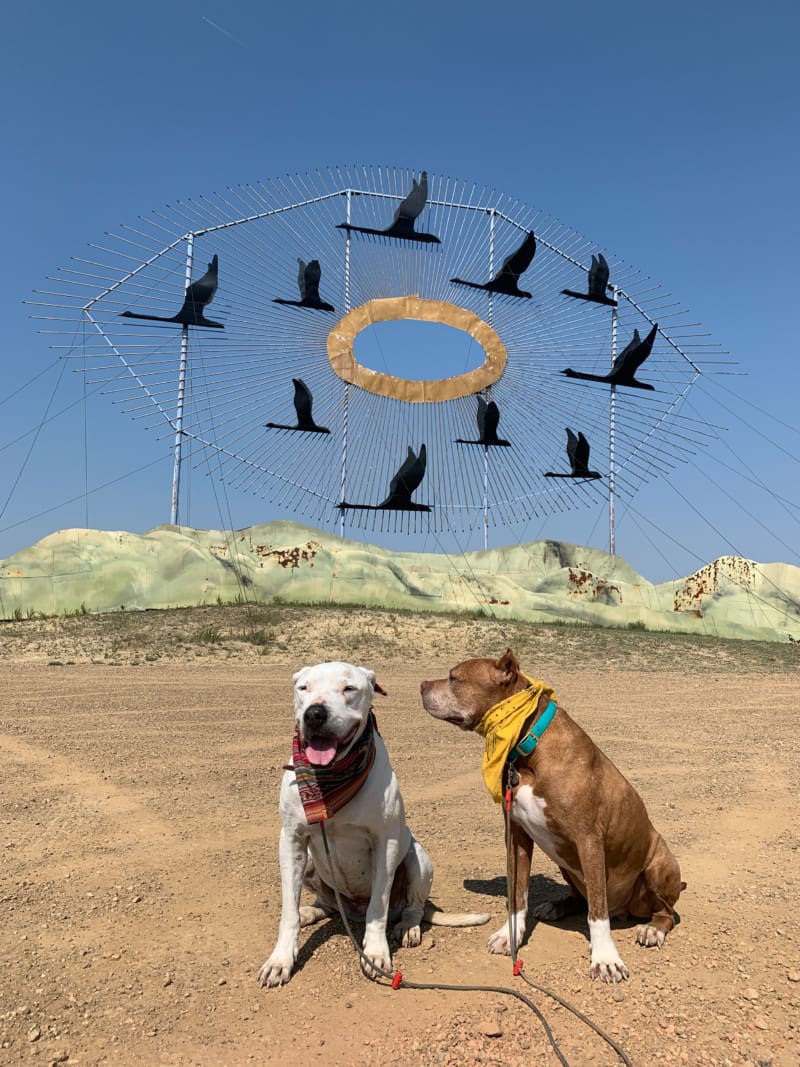 The Enchanted Highway begins at Exit 72 on I-94 with Geese in Flight. This is the world's largest metal sculpture (110 feet tall), according to the Guinness World Records.
The route runs south 32 miles to the town of Regent. Along the way, you'll encounter six other works of art. Each has a parking area, so hop out with your pup and explore.
You can walk right up to all of the sculptures and some even have interactive elements, like the maze you can walk through at Deer Crossing.
Once you arrive in Regent, you'll find more sculptures on display.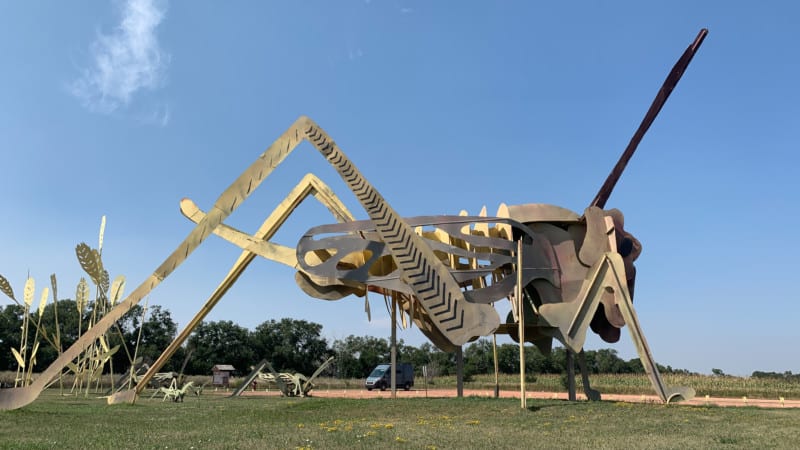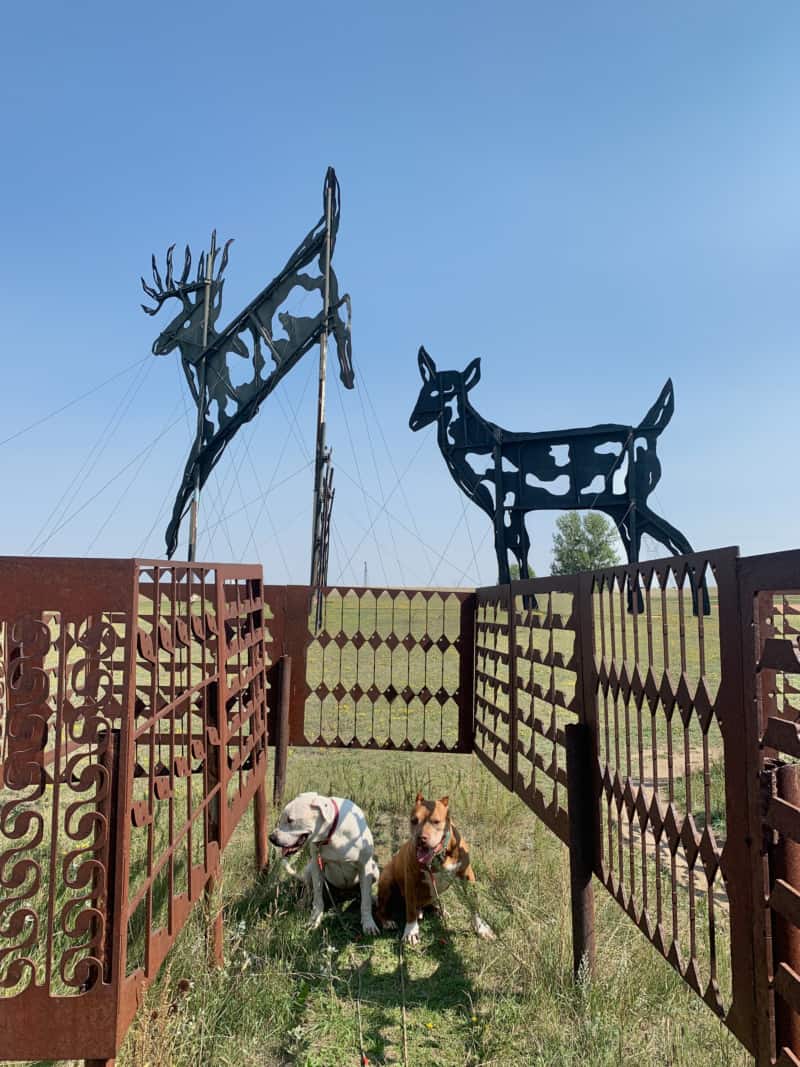 Explore The National Grasslands
National grasslands are truly some of the most dog friendly spots in North Dakota and around the United States! Similar to national forests, national grasslands are publicly owned lands administered by the USDA Forest Service. I think of them as the dog friendly cousins to national parks.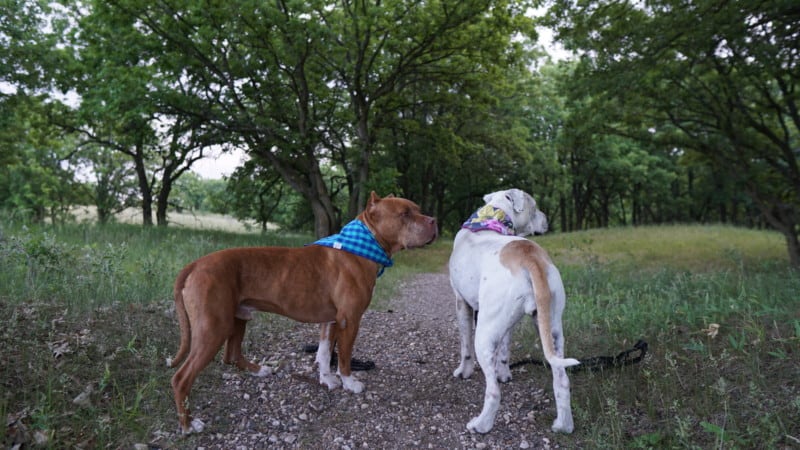 Sheyenne National Grassland
The Sheyenne National Grassland is about one hour southeast of Fargo. This is a great option for hiking and camping, and the perfect place to relax and unwind when you're ready to get out of the city. And, even though it's a grassland, there are beautiful forests throughout the area.
Jorgen's Hollow is a quiet little Forest Service campground tucked into a cluster of oak trees in Sheyenne National Grassland. In addition to camping here, you can also access the dog friendly North Country National Scenic Trail and the Oak Leaf Trail at this trailhead.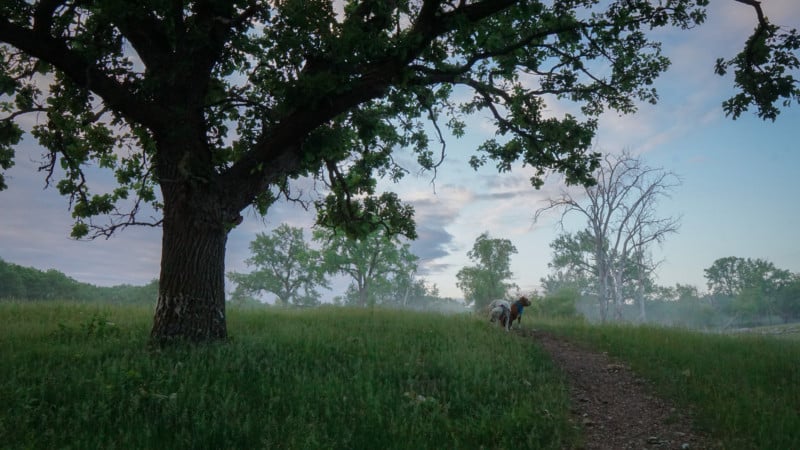 Little Missouri National Grassland
On the opposite side of the state, along the western border, is the Little Missouri National Grassland. Little Missouri is the largest national grassland in the United States—lots of space for you and your dog to explore! It's also the most dog friendly area you can visit near Theodore Roosevelt National Park (which is not very pet friendly).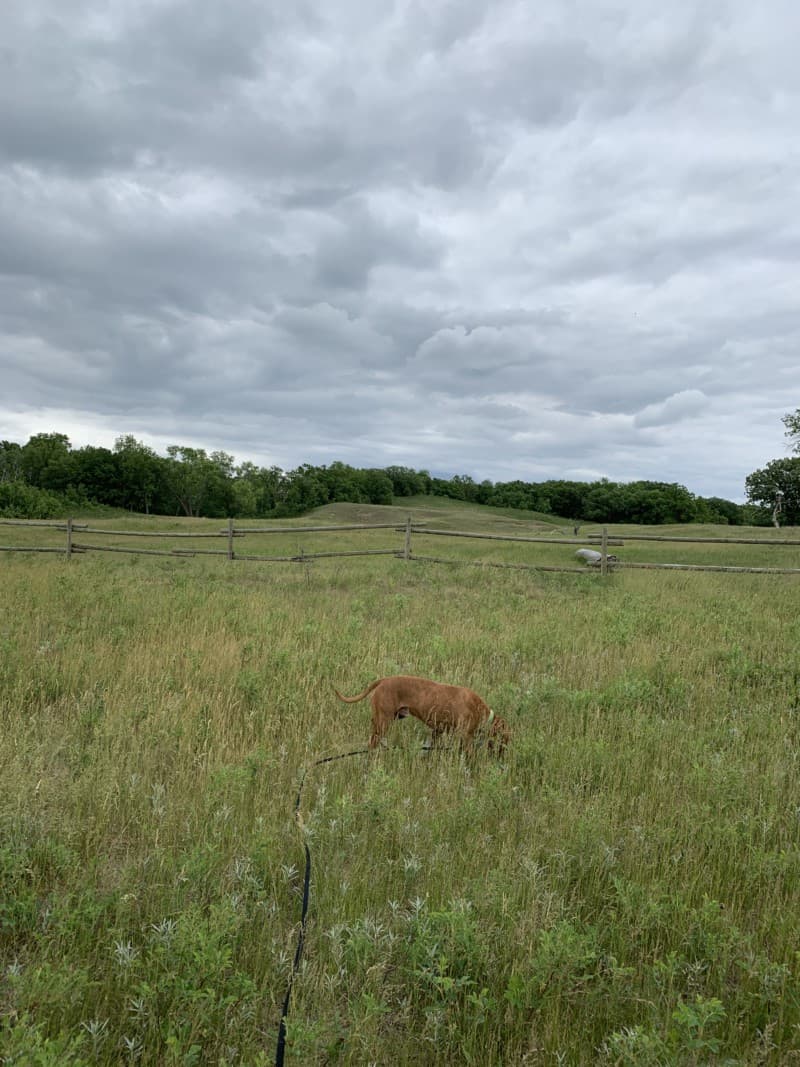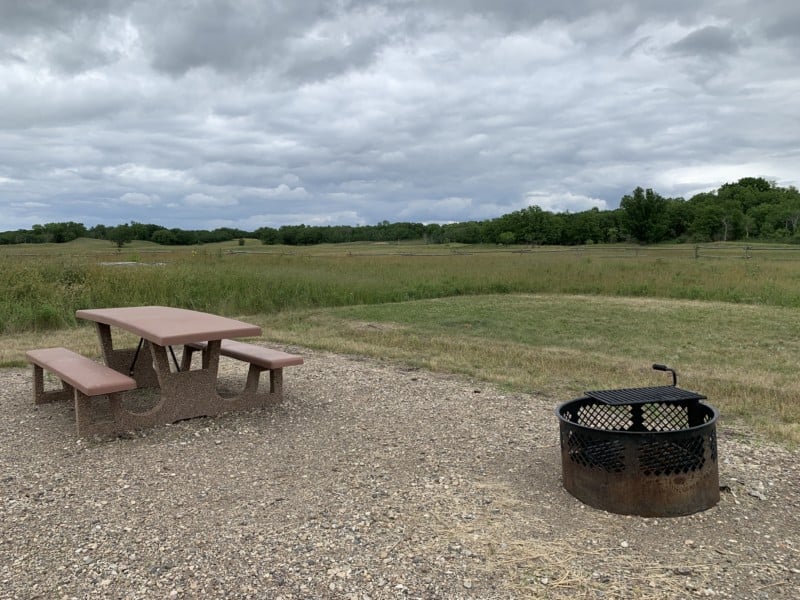 Check out the Maah Dah Hey Trail if you and your adventure dog want to hike. Explore the badlands for some beautiful views. Then, if you're into history, stop by Custer's Snow Camp, Battle of the Badlands Interpretive Site, or Initial Rock.
The dog friendly hotel options are lacking in Little Missouri. However, if you're up for "ruffing" it, there are quite a few campgrounds:
Sully Creek State Park
Buffalo Gap Campground
Magpie Campground
Wannagan Campground
Burnin Coal Vein Campground
Summit Campground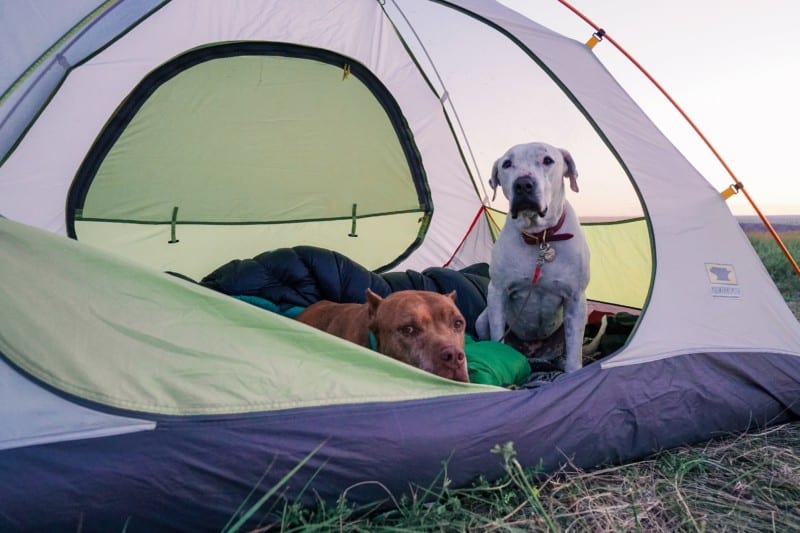 North Dakota is a completely unexpected — full of dog friendly places and fun adventures. Cool Whip, Hercules, and I have made many wonderful memories in this state. So we hope this compilation of our favorite dog friendly spots in North Dakota inspires you to experience it with your dog, too!
Have you already been to North Dakota with your furry pals? Tell us about your favorite places to visit!
Amazon Affiliate Disclosure: GoPetFriendly.com LLC is a participant in the Amazon Services LLC Associates Program, an affiliate advertising program designed to provide a means for website owners to earn advertising fees by advertising and linking to amazon.com, audible.com, and any other website that may be affiliated with Amazon Service LLC Associates Program. As an Amazon Associate, the owner of this site earns a commission from qualifying purchases.
(Visited 1,519 times, 1 visits today)