Last month, my parents drove their camper down from Wisconsin, and joined us for some warm, sunny weather in Arizona. It was the first time since just before I moved to college 25 years ago that we've spent 30 straight days together. It was interesting for all of us, I think – while we've always known each other, living so closely provided different insights and let us see each other in new ways.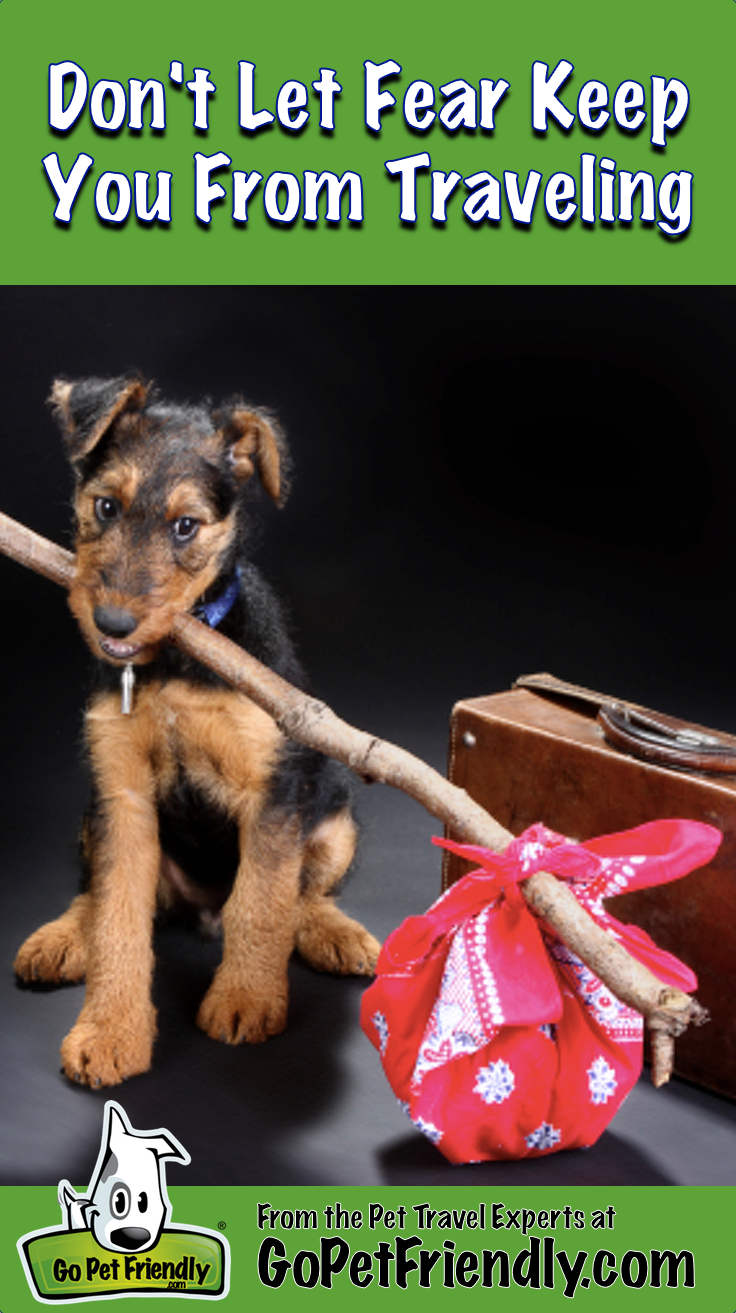 One of the things that really struck me was how much time my mom spent being scared. She was afraid to drive in places she didn't know … afraid that the truck might break down … afraid of getting lost … afraid even to return by a different route because it was unknown. It broke my heart to learn that, while she's traveling, she lives in a constant state of fear.
All of this was brought to the surface when I had coffee with two separate women last week. The first had purchased a little motorhome and actually drove it up to our meeting to show me. It's a sweet little RV – everything a person and her furry travel companions need to get out on the road. She was attending a conference about 100 miles away later in the week and had planned to take the RV, but was about 90% of the way through talking herself out of it.
The second woman had been dreaming of buying a travel trailer for herself and her two dogs. She already had the vehicle to pull it and had done a lot of research – narrowing it down to the brand she knew she wanted. Then her brother-in-law told her that she wouldn't be able to learn to maneuver a trailer, and she'd nearly given up on the whole idea.
What is it about fear that gives it such power over us? These were both capable, smart, strong women who've had no trouble taking care of themselves for years, but they'd both nearly let fear be the parking brake that stopped them from living their dreams – much like my mom would do if  my dad weren't so absolutely determined to see the country. What would it take to learn to use our fears, plan for the situations they breed in our imaginations, and then move steadily forward toward our goals?
Sometimes sharing seem to be enough. I'd met with these ladies without any idea that they were both teetering on the edge of letting their dream fall way. But as we talked over our drinks, I told them my story. When we started out, I was afraid, too. RVing may look easy now, but it wasn't always that way. For the first 25,000 miles, I was too afraid to even drive the RV – and that was when we had the little motorhome! It took a long time to learn, experience, and build my confidence that we could do this – that no matter what popped up, we were going to be okay.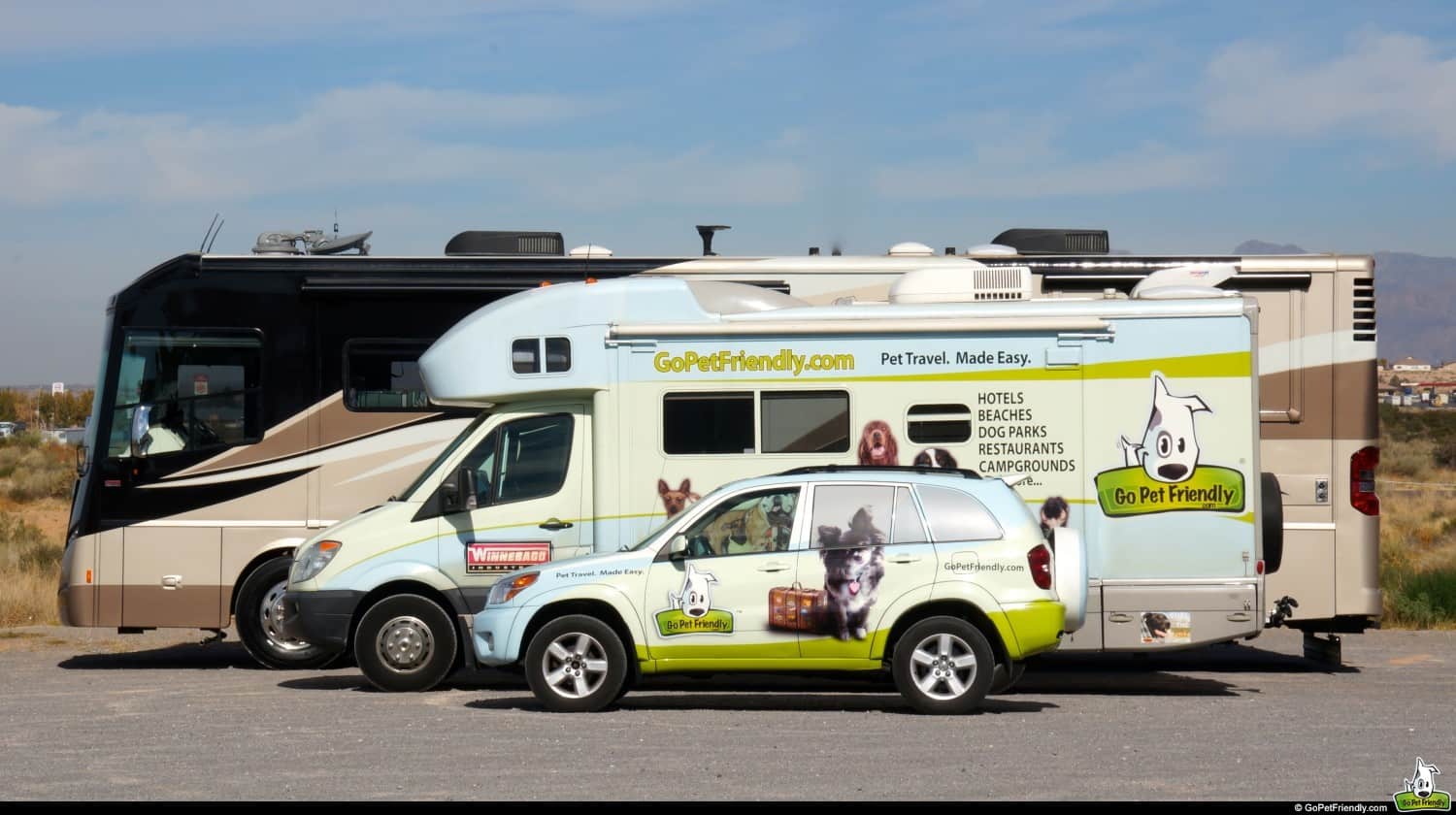 Traveling is like anything else – it's scary in the beginning. But the only way to learn is to get out there and do it! So, the first woman I met with took her RV to the conference, and has already reached out to let me know that the trip went great. The second woman was planning to rent a small U-haul trailer and ask her neighbor to teach her how to connect, disconnect, and tow it. They're both moving forward, and all it took was a little bit of encouragement.
So, if you're also teetering on the edge of letting go of something you really want, let me remind you:
We all start out scared. You will learn, and as you do, your confidence will build.
There are a lot of people out there already doing what you're dreaming of – and they are no smarter than you.
Use your fears as a tool. Think through what you'd do if the "catastrophe" you're imagining actually happened, then make a plan for it, and don't let yourself dwell on it.
Remember that we're hard-wired to imagine the worst. Make yourself also imagine the best – and realize that reality is much more likely to resemble the best case scenario.
Don't let what other people think stop you. Most of the time these comments are not coming from a genuine concern for your well-being, but a desire to dampen your enthusiasm.
Surround yourself with supportive friends. Look for groups of people who will provide advice and help you get started.
Setbacks will happen – don't give up because there's a little bump in the road.
Start small and build momentum. Releasing the metaphorical parking brake is often the hardest part – once you start moving, you'll see it's not as hard as you thought it would be.
Looking back, I'm so grateful that Rod and I didn't let fear be a parking brake that stopped us from traveling. Just look at all we'd have missed! And, if our story can help you reach for your dreams, nothing would make us happier.
Planning a pet friendly trip of your own? We'll make it easy:
Pet Friendly Hotels | Pet Friendly Destinations | Pet Friendly Activities
Amazon Affiliate Disclosure: GoPetFriendly.com LLC is a participant in the Amazon Services LLC Associates Program, an affiliate advertising program designed to provide a means for website owners to earn advertising fees by advertising and linking to amazon.com, audible.com, and any other website that may be affiliated with Amazon Service LLC Associates Program. As an Amazon Associate, the owner of this site earns a commission from qualifying purchases.
(Visited 369 times, 1 visits today)