It's rare to find such a unique combination of stunning landscapes, fascinating history, ideal recreational opportunities, and pet friendly accommodations – but we found them all at Fort Robinson State Park in Nebraska!
Spread over 22,000 acres, with rugged buttes as the backdrop, Fort Robinson embodies the west. It's a place to unwind and enjoy the expansive wild prairies during the day and star-filled skies at night.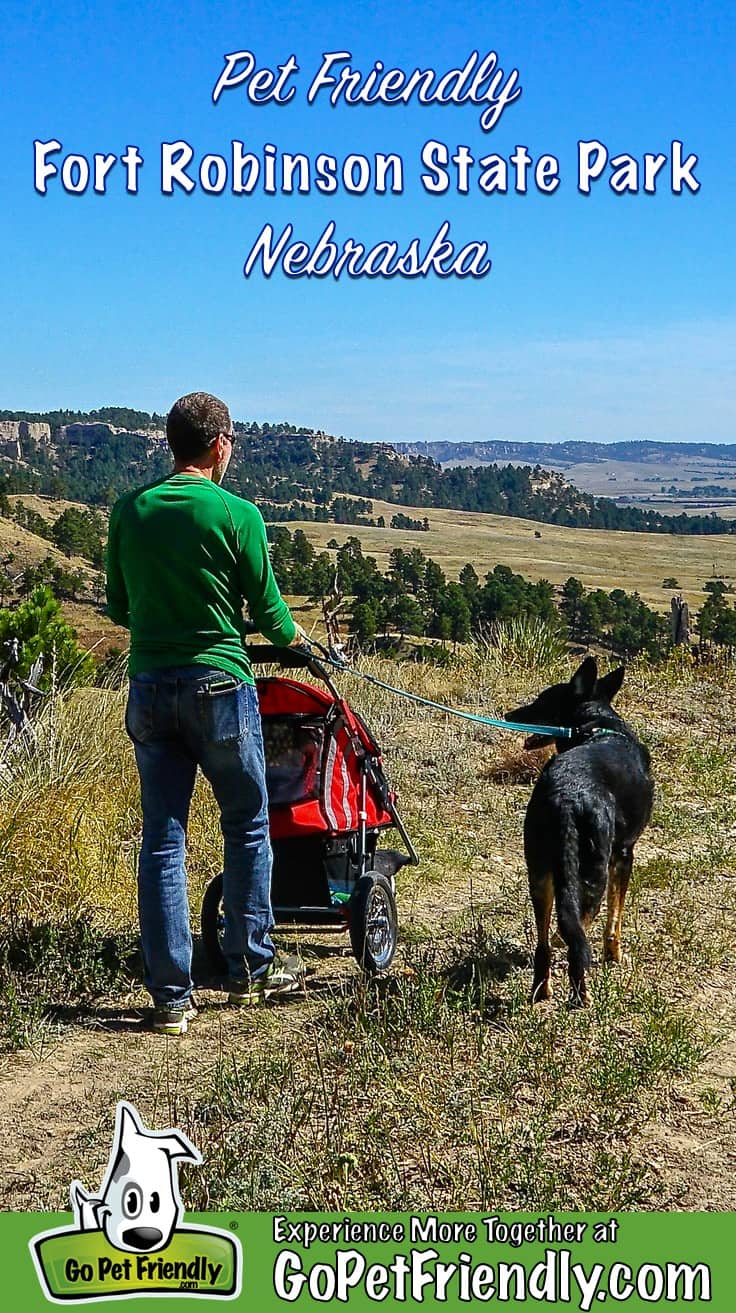 Fort Robinson State Park is pet friendly, and asks pet owners to follow these rules:

Pet Rules at Fort Robinson State Park

Pets must be on a leash no longer than six feet
Clean up and dispose of pet waste of properly
Pets can join you on all trails, throughout the grounds, and in the campgrounds
Pets cannot go inside the museums, pool, the lodge, or where food is served
Pet Friendly Fort Robinson State Park in Nebraska
A Long History
Fort Robinson was an active military post from 1874 to 1948. Soldiers originally provided security for the Red Cloud Indian Agency – an intermediary serving nearly 13,000 American Indians. They distributed food and supplies promised by the US Government in exchange for land.
Thousands of Native Americans broken by war surrendered at Red Cloud, including the famed Lakota Chief, Crazy Horse. Crazy Horse was killed at Fort Robinson in 1877, and shortly thereafter, the agency was moved but the fort remained. The troops began guarding the supplies and gold flowing to and from the Black Hills mining camps along the nearby Sidney-Deadwood Trail.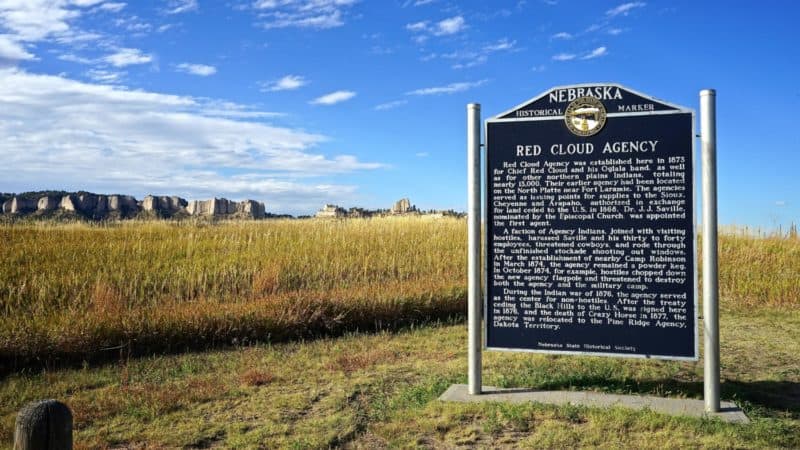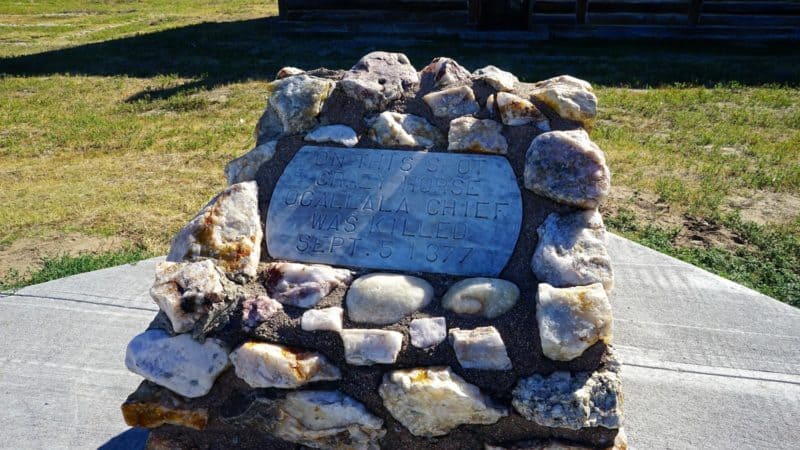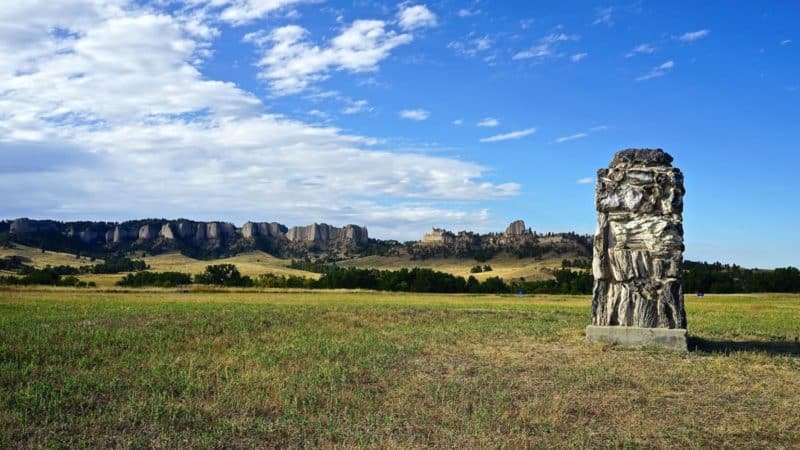 When the railroad arrived in the mid-1880s, the fort grew. From 1887 to 1898, the Fort served as the regimental headquarters for the Ninth Calvary, and the first African American soldiers arrived. The importance of the horsemen in the fort's history is still evident. Many horse barns remain on the property, and the old veterinary hospital is now a museum.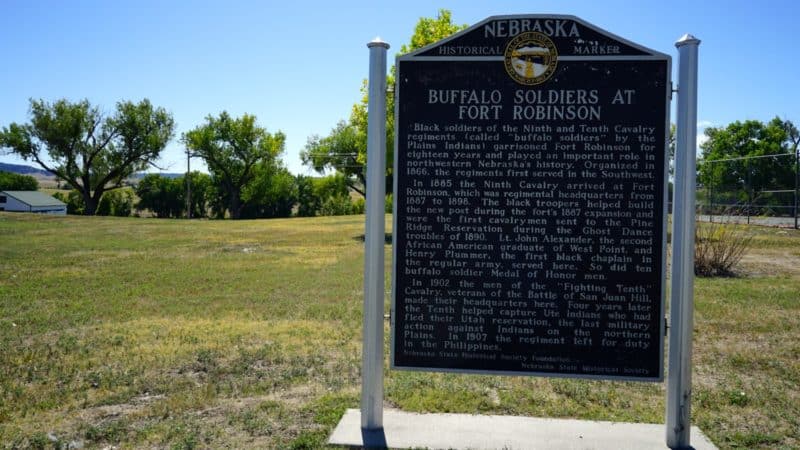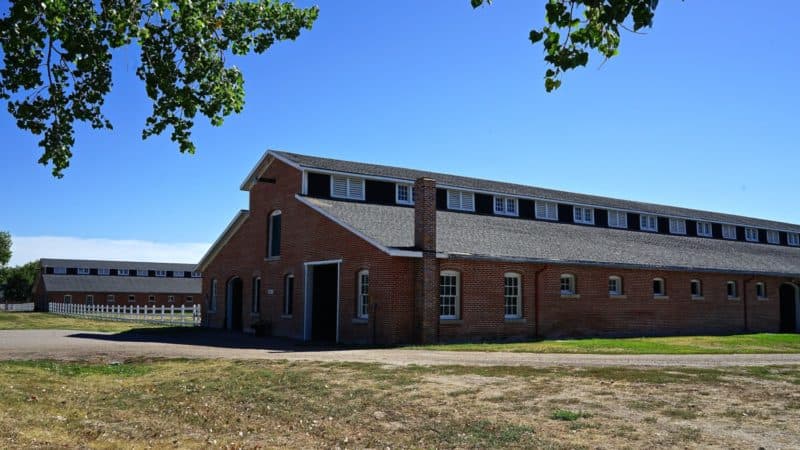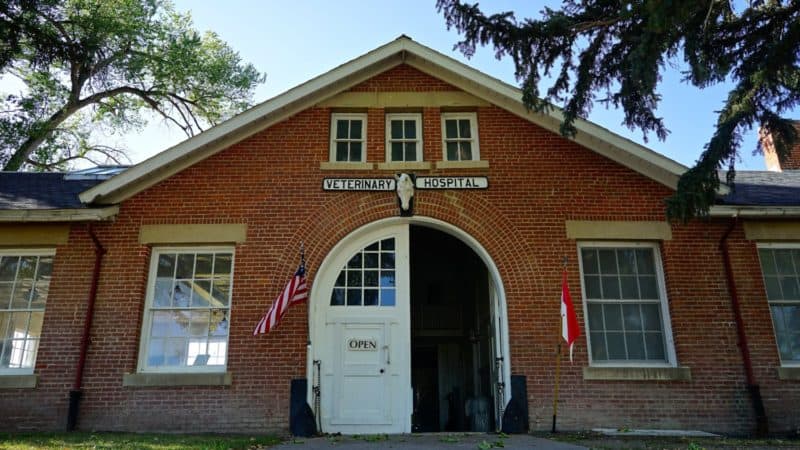 Fort Robinson was virtually abandoned during World War I. But it gained new life in 1919 when it began providing horses and mules to military units – and that was just the beginning! During World War II, the fort was at its busiest, providing horses and mules to the Army, housing a K-9 training center for 1,800 dogs, and acting as a POW camp for German prisoners.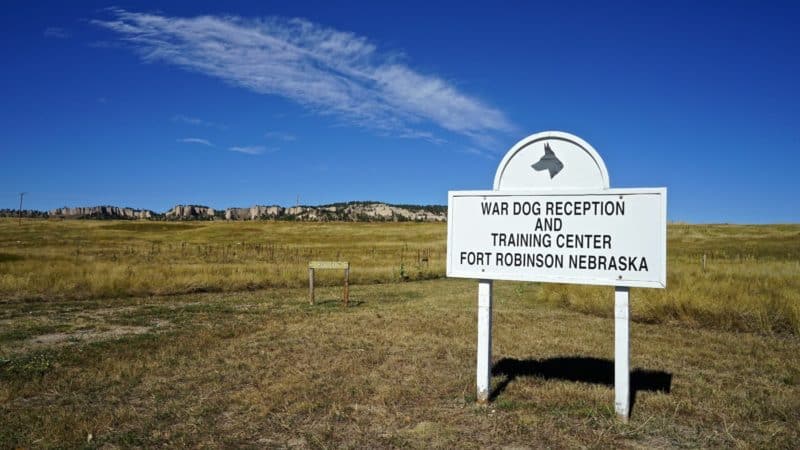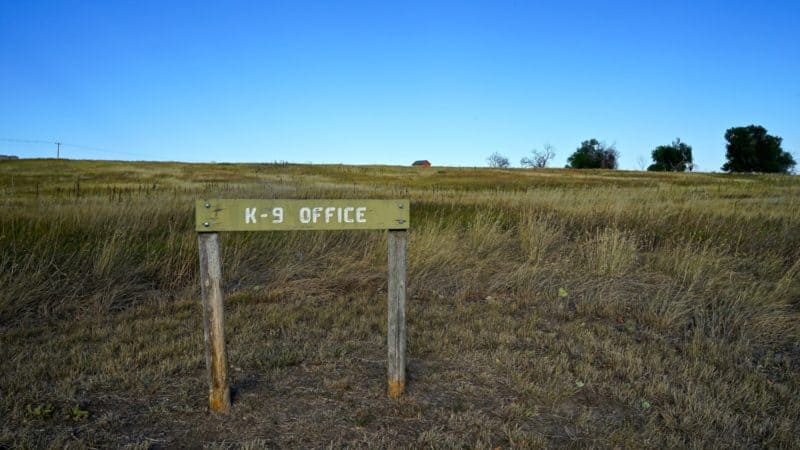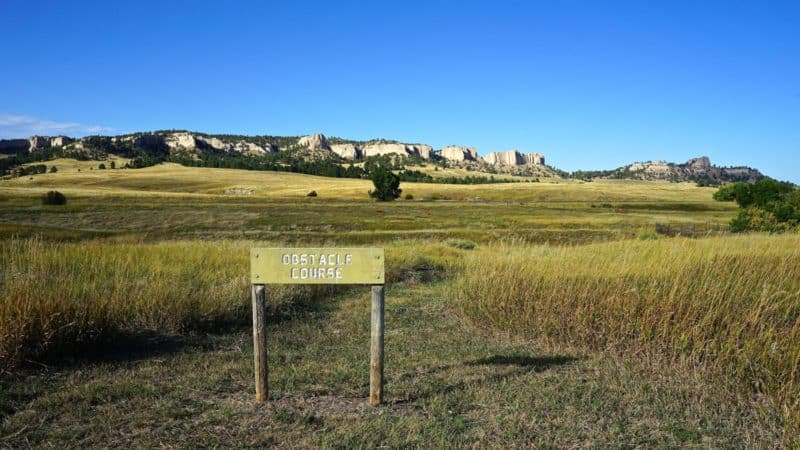 After the war, the US Department of Agriculture took over the site as a beef research station. By the mid-1950s efforts had begun to preserve the fort as a historic site and recreational park. Fort Robinson State Park was established in 1962, and now the resident Texas longhorn and bison herds roaming the prairie represent the park's history in beef research.
Pets at Fort Robinson State Park
Leashed pets are welcome throughout the grounds, on all the trails, in the campgrounds, and in many of the available lodging available for rent at Fort Robinson. Pets must be cleaned up after, and leashes must not be longer than six feet. Pets are not allowed where food is served, inside the museums, at the pool, or in the rooms at the lodge.
Pet Friendly Things to Do at Fort Robinson State Park
If you like the outdoors, you'll find plenty to do at pet friendly Fort Robinson State Park. With 60 miles of hiking trails, 20 miles of biking and equestrian trails, golf, swimming, self-guided driving tours, fishing, tennis, an activity center, wildlife viewing, and picnic facilities – there is something for everyone!
Kayak, tube, and mountain bike rentals, as well as horseback rides and Jeep or horse-drawn stagecoach tours are available in season (between Memorial Day and Labor Day).
We visited shortly after Labor Day, so most of the summer offerings had closed. But the park was peaceful, and it seemed we had the whole place to ourselves!
READ MORE ⇒  Pet Friendly Custer State Park in South Dakota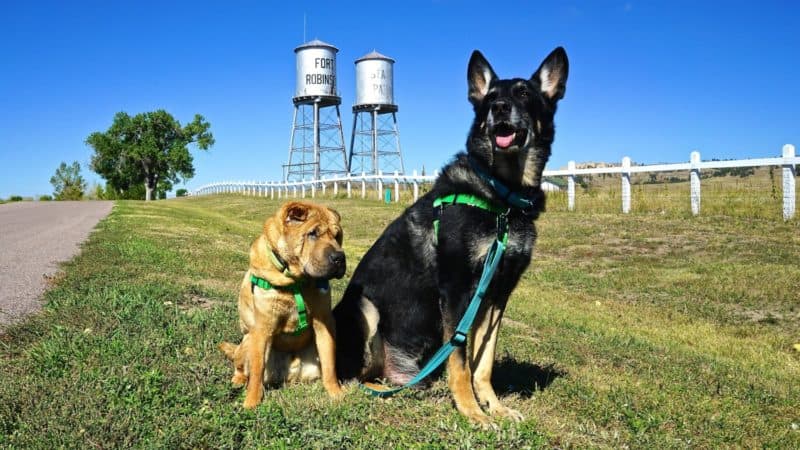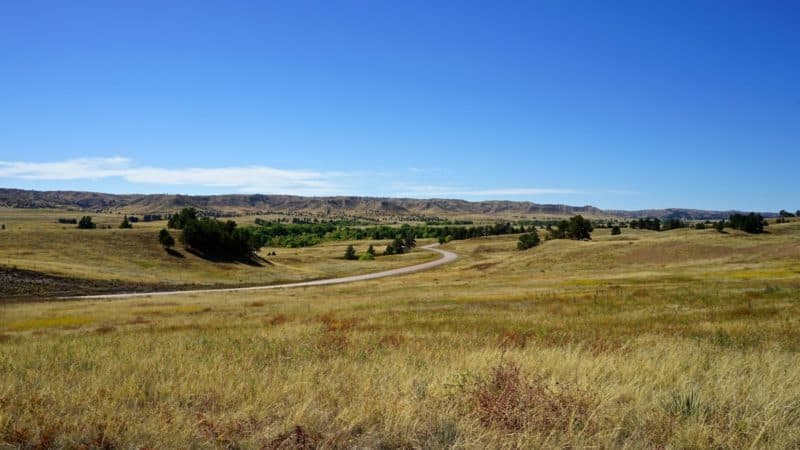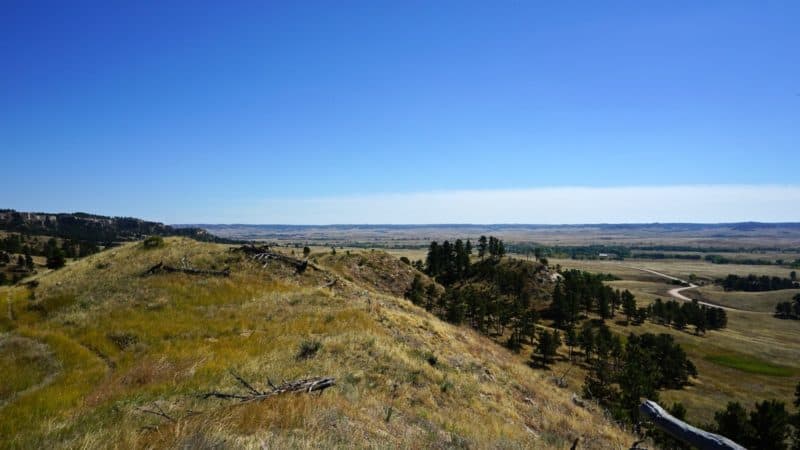 Getting the dogs out for a hike is always enjoyable, and there are options here to match every hiker's abilities. White posts mark the trails, and you'll find detailed trail maps in the park office.
We chose the Mexican Canyon Trail, which is a two-lane dirt path, and proved a little challenging with Ty's stroller. Some areas were pretty bumpy, and there were a couple steep climbs and descents. But we made it out and back, and the scenery was worth the effort!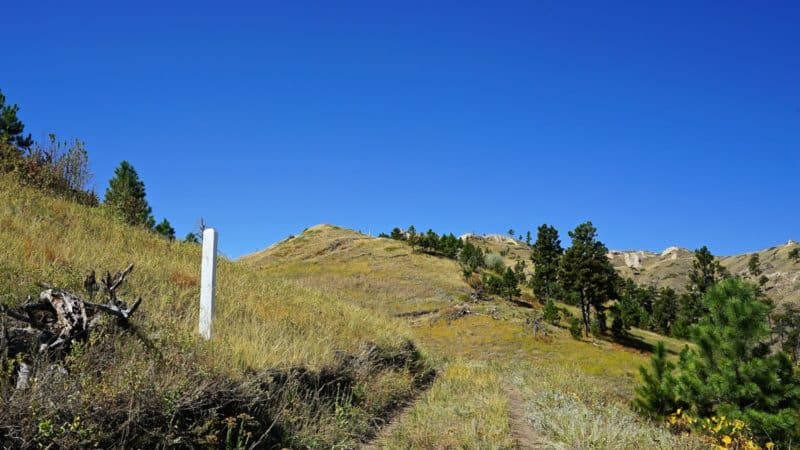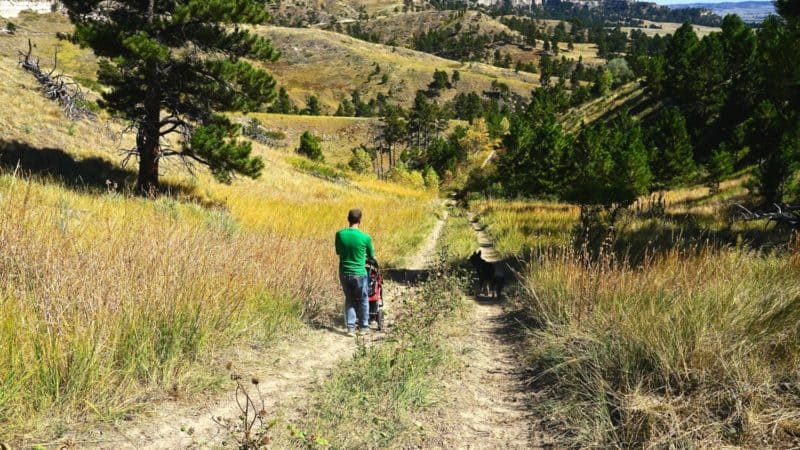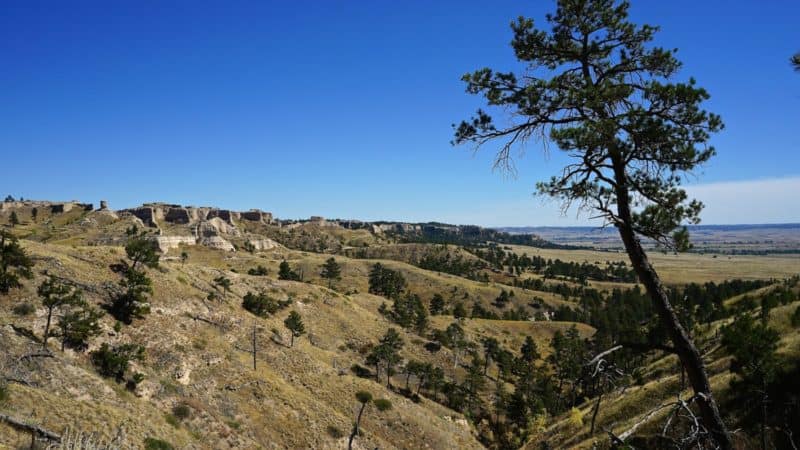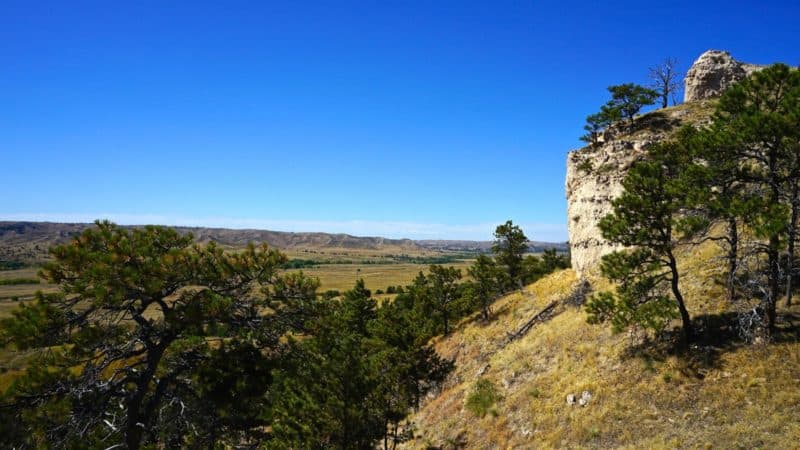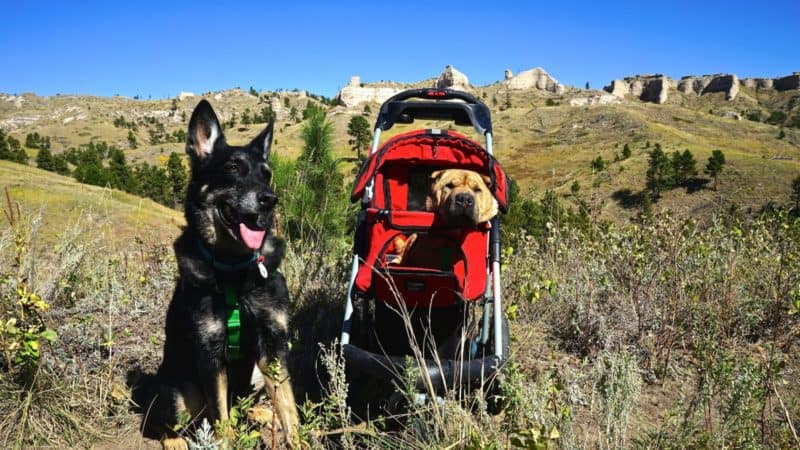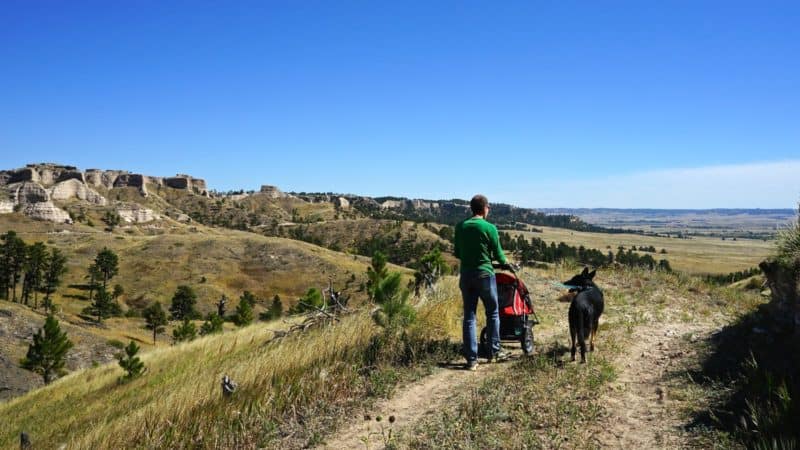 Picnicking is another of our favorite pastimes, and Carter P. Johnson Lake was the perfect spot. You can drive out or walk the Crazy Horse Trail and enjoy your lunch along the shore or on the dock. Keep an eye out for fish – the blue gills are quite friendly!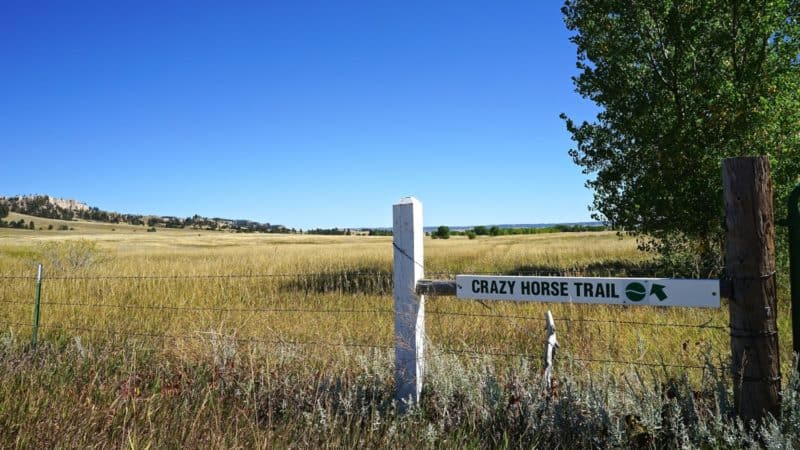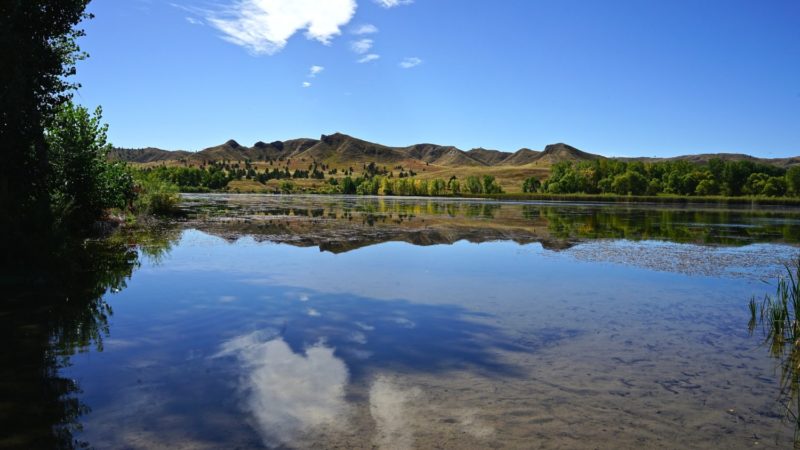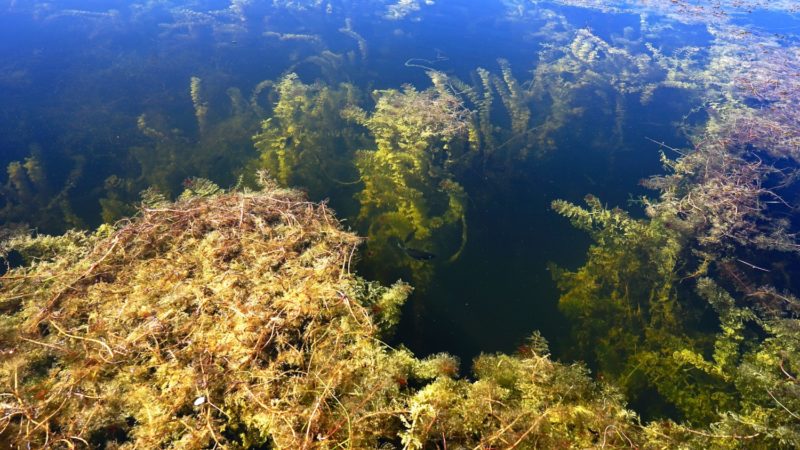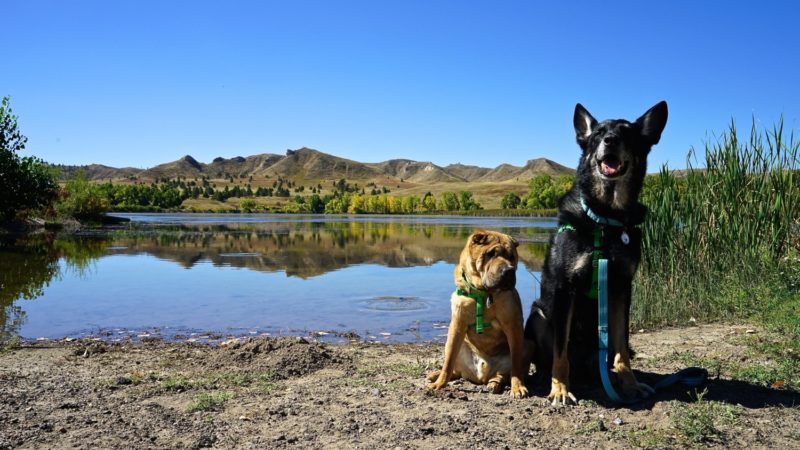 Pet Friendly Lodging at Fort Robinson
We were excited to discover that many of the old officers' quarters at Fort Robinson have become pet friendly lodgings. From small cabins that sleep six, to Comanche Hall that accommodates 60 people, you can come for a quiet getaway, or invite your whole family! And the pet fee for the cabins is a very reasonable $15 per stay.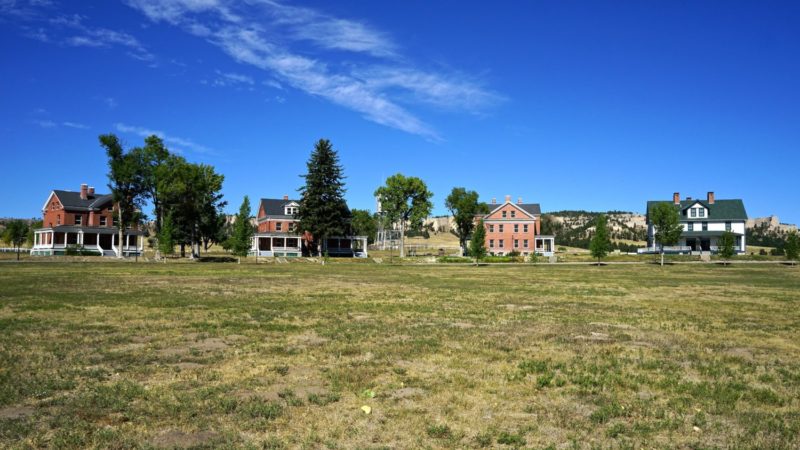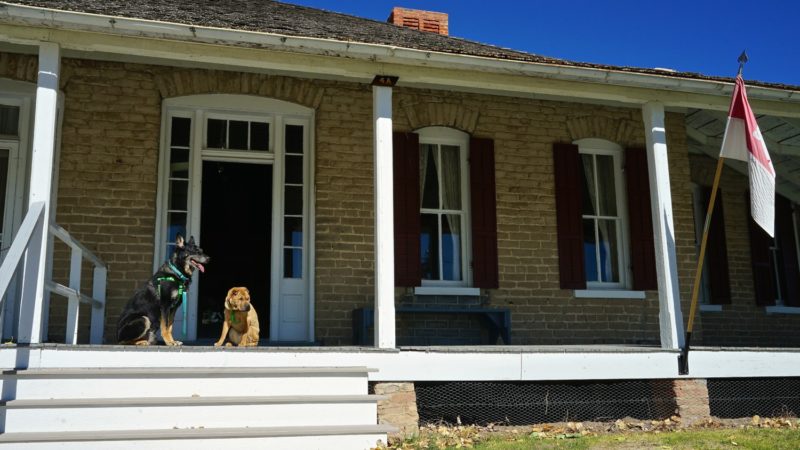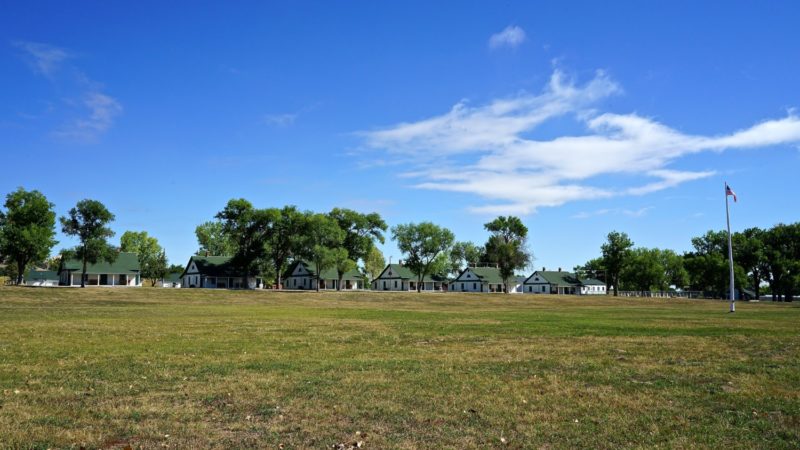 The park also offers three camping areas: one with full hook-ups for RVs, one with only electrical hook-ups, and the last near the Mare Barn, convenient for those visiting with their horses. All sites are paved and, for those traveling with horses, renting stalls in the historic barns is an option.
The sunset view from our site was spectacular. I did have one complaint. In addition to the camping fee, we paid an additional $8 per day for out-of-state entrance tags for both our motorhome and towed vehicle. I voiced my opinion on the matter, and hope that the park reconsiders this policy.
READ MORE ⇒  Beginner's Guide to Camping With Dogs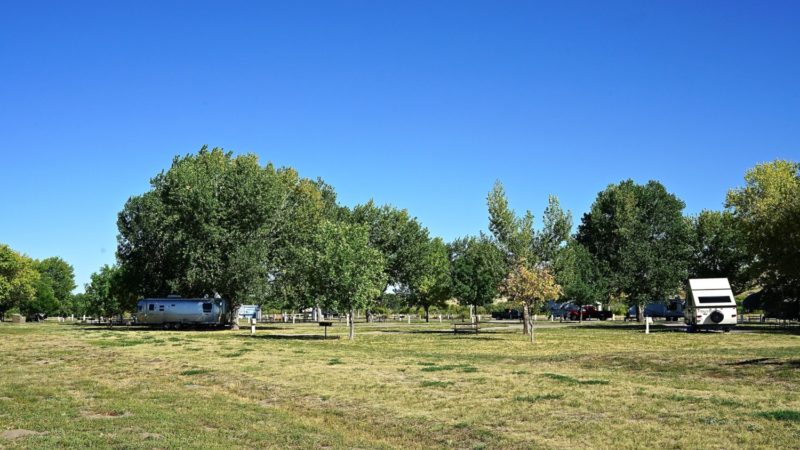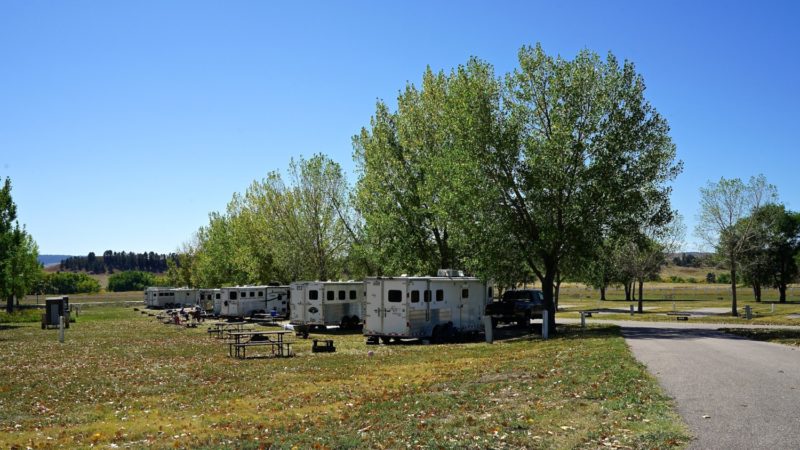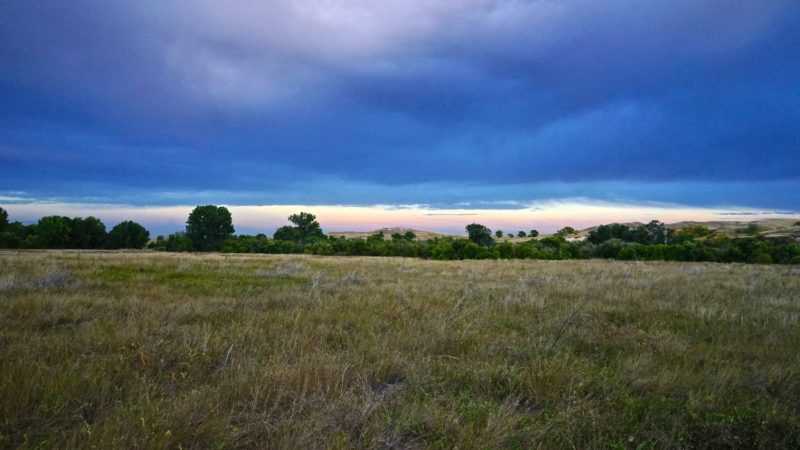 Day Trip: Scotts Bluff National Monument
A scenic 90-minute drive south of Fort Robinson State Park is Scotts Bluff National Monument. Here you can see the remnants of ancestral high plains that were hundreds of feet higher than today's Great Plains. This huge bluff, towering 800 feet over the valley below,  was a road sign for pioneers traveling the Oregon Trail.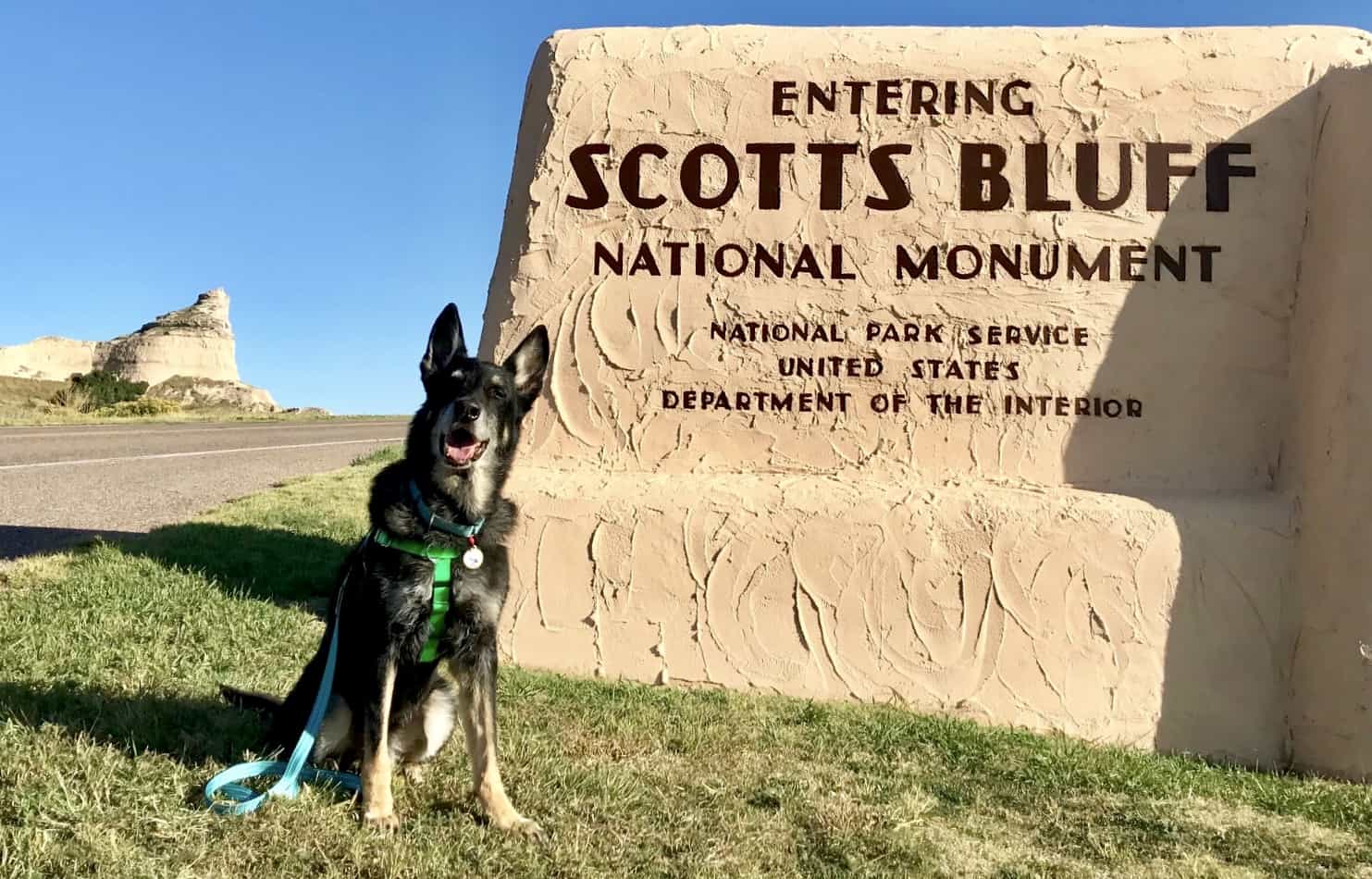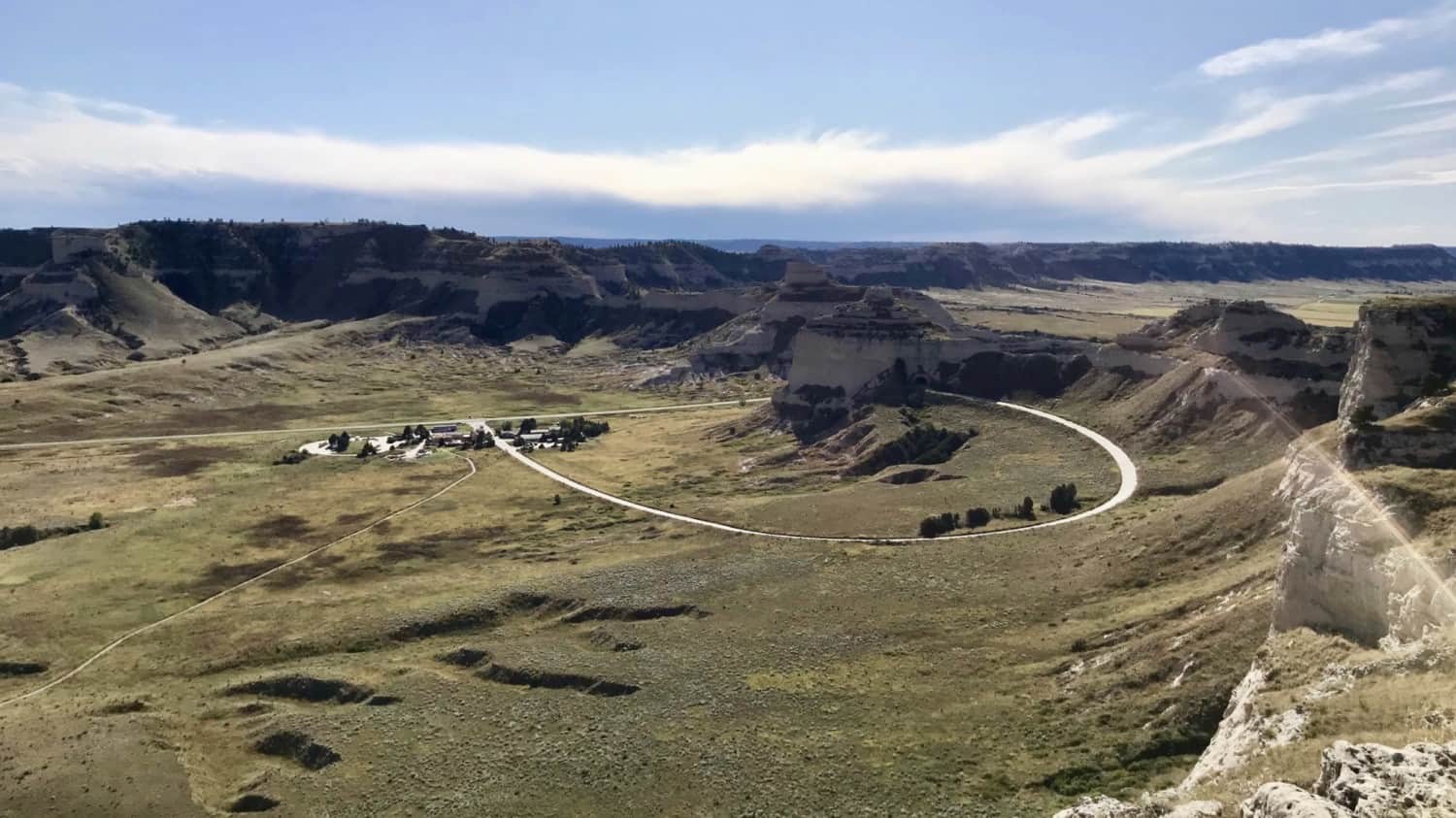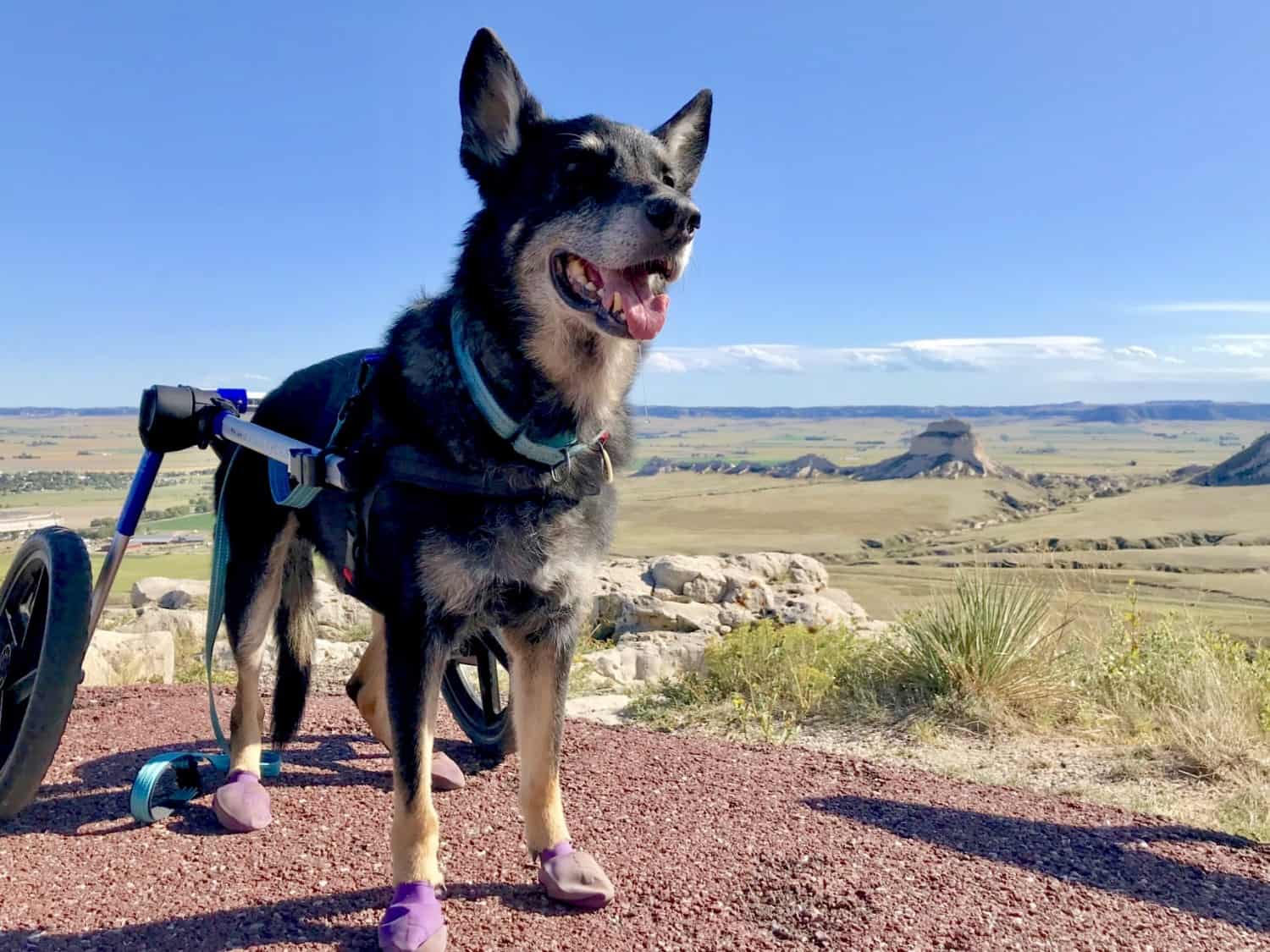 Pets are welcome to join you on all the trails at Scotts Bluff National Monument. The Saddle Rock Trail connects the valley to the summit, and the South Overlook and North Overlook Trails provide views of the surrounding plains and badlands. You and your pet can also walk part of the Oregon National Historic Trail.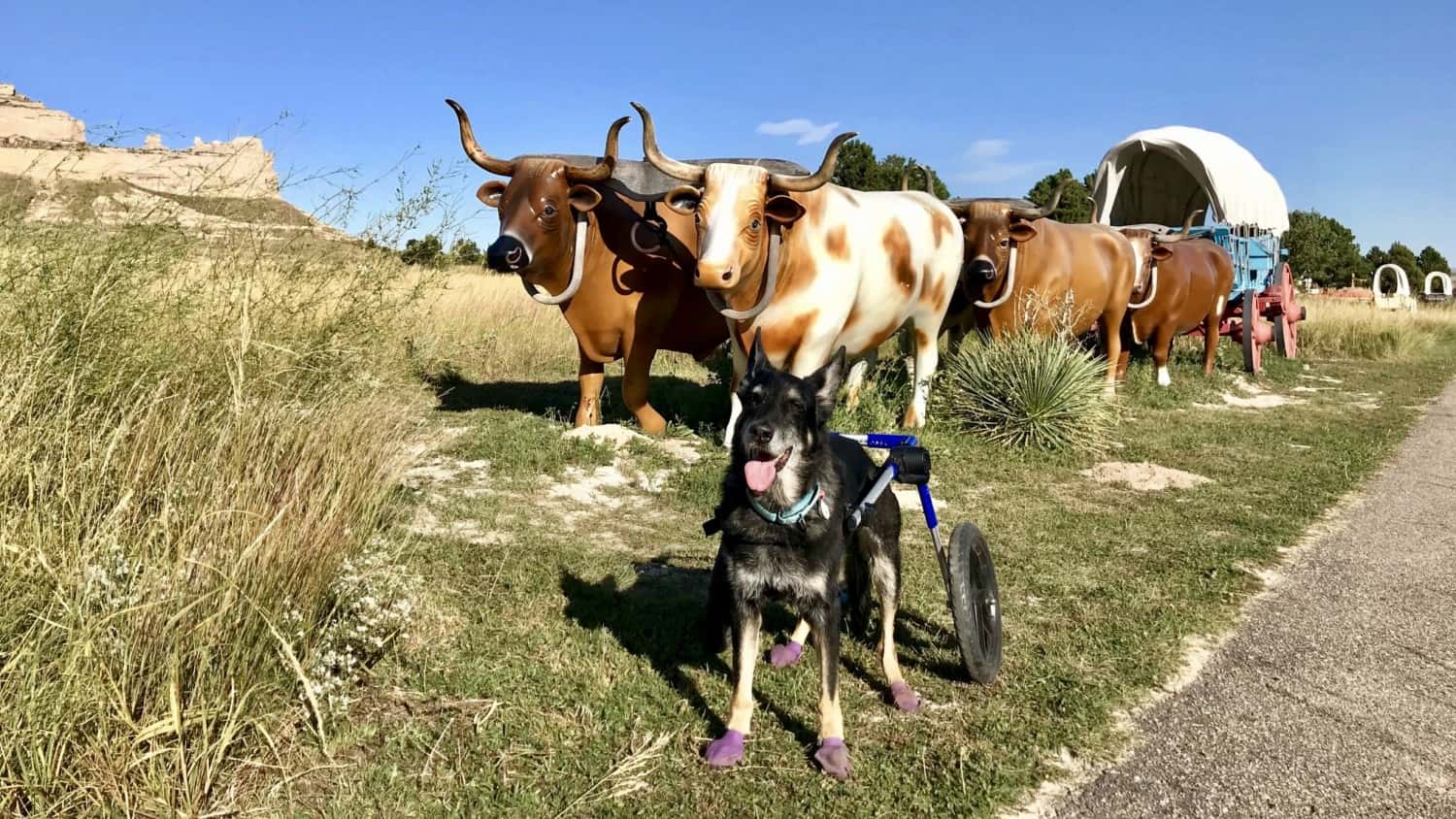 Pet friendly Fort Robinson State Park and Scotts Bluff National Monument are definite must-sees in Nebraska! We hope you enjoy your visit.
Gear Used in This Post:
(Affiliate Links)
Visit our Amazon store to learn about more products we rely on to make traveling with pets easier, safer, and more fun!
Amazon Affiliate Disclosure: GoPetFriendly.com LLC is a participant in the Amazon Services LLC Associates Program, an affiliate advertising program designed to provide a means for website owners to earn advertising fees by advertising and linking to amazon.com, audible.com, and any other website that may be affiliated with Amazon Service LLC Associates Program. As an Amazon Associate, the owner of this site earns a commission from qualifying purchases.
(Visited 4,416 times, 1 visits today)