Set on the banks of the Arkansas River, Tulsa is a city with deep history, gorgeous parks, and plenty of pet friendly things to do! Top it with warm hospitality, and Tulsa makes a great vacation destination.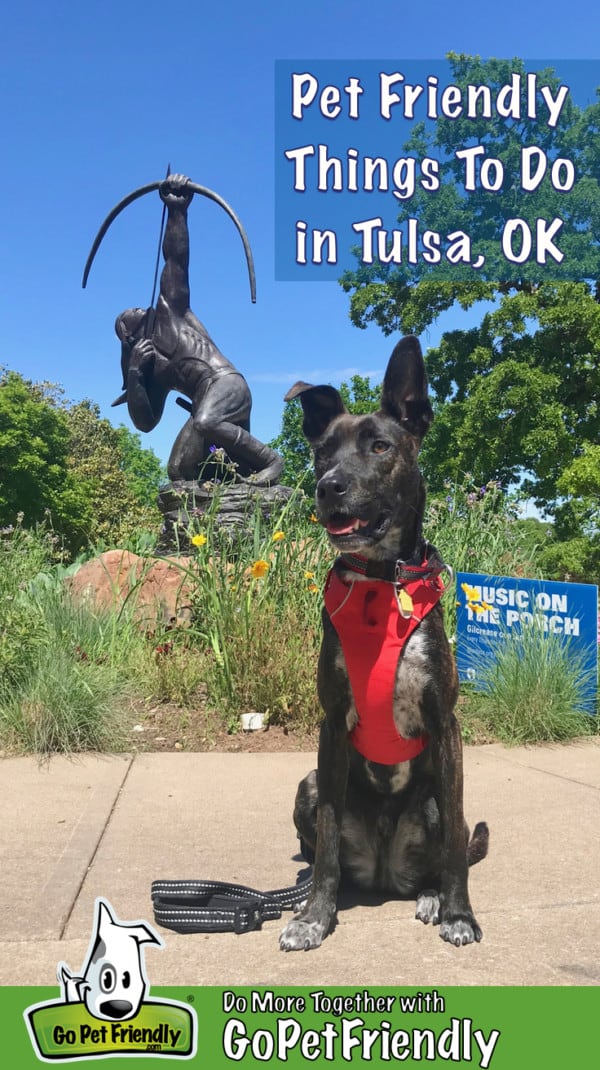 Visiting a place for the first time is always exciting. Location and geography can give you some clues about what you'll find. But until you arrive, your imagination and whatever you've managed to glean from the internet are all you have to go on. We recently spent a day exploring pet friendly things to do in Tulsa, and found it delightful!
Pet Friendly Things To Do In Tulsa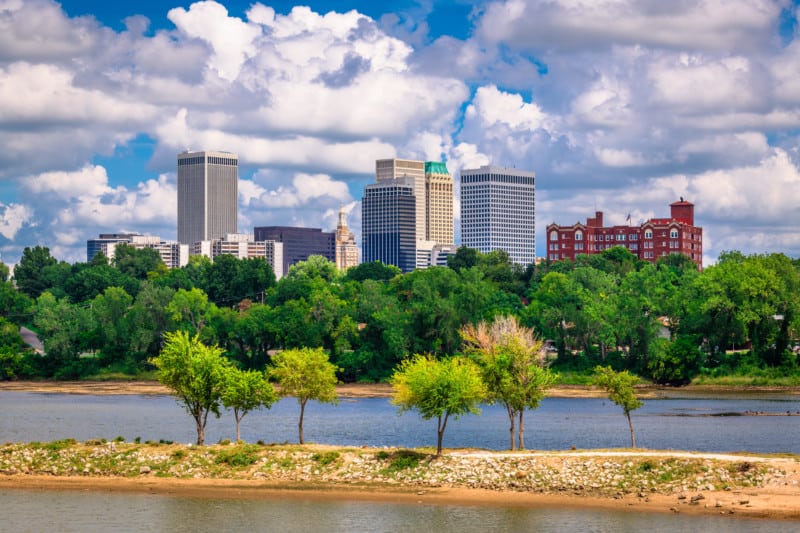 If you love of the outdoors, you'll find plenty of pet friendly things to do in Tulsa! The city boasts 135 parks covering roughly 6,553 acres. This includes 57 miles of walking trails, three dog parks, 96 picnic shelters, and 8 disc golf courses. Tulsa also has a host of world-class museums, and we started our visit at the Gilcrease.
The Gardens at Gilcrease Museum
The Gilcrease Museum is home to an acclaimed collection of Western American art, but we were there to see the gardens. Developed on 23 of the Museum's 460 acres, the themed gardens reflect styles and techniques from the American West. It's the only art museum known to have these educational and inspirational gardens on one site.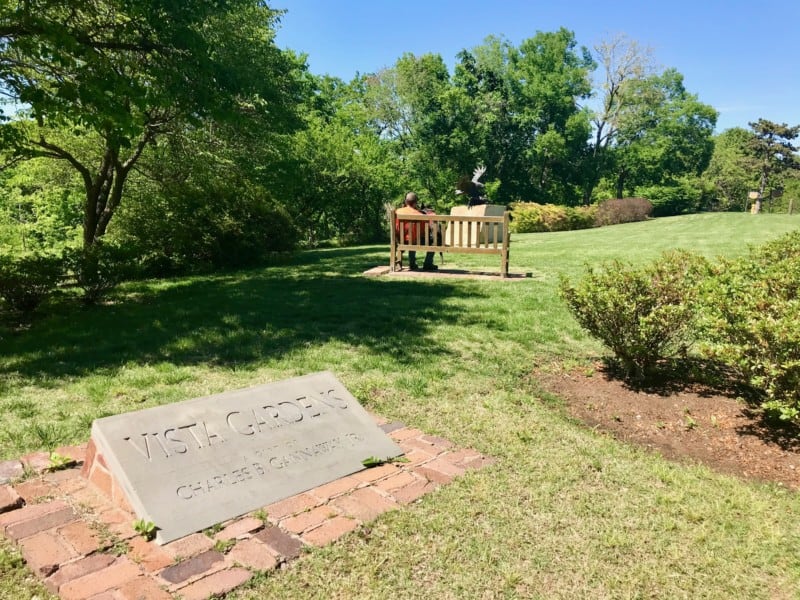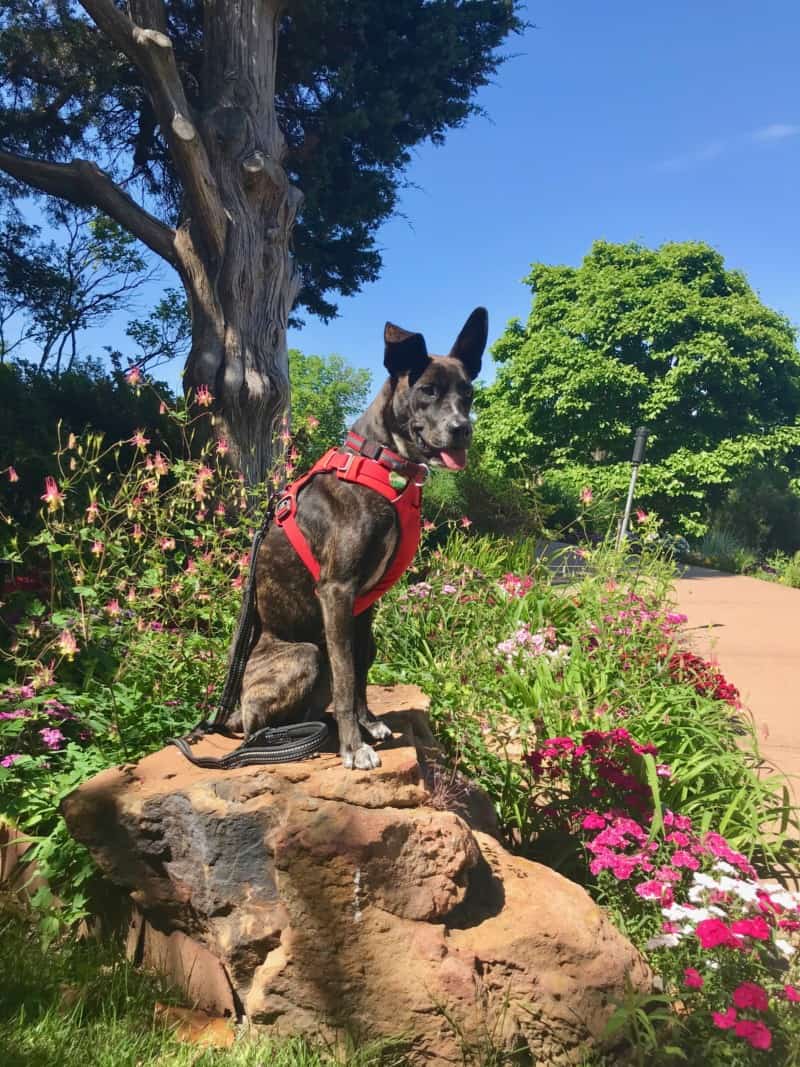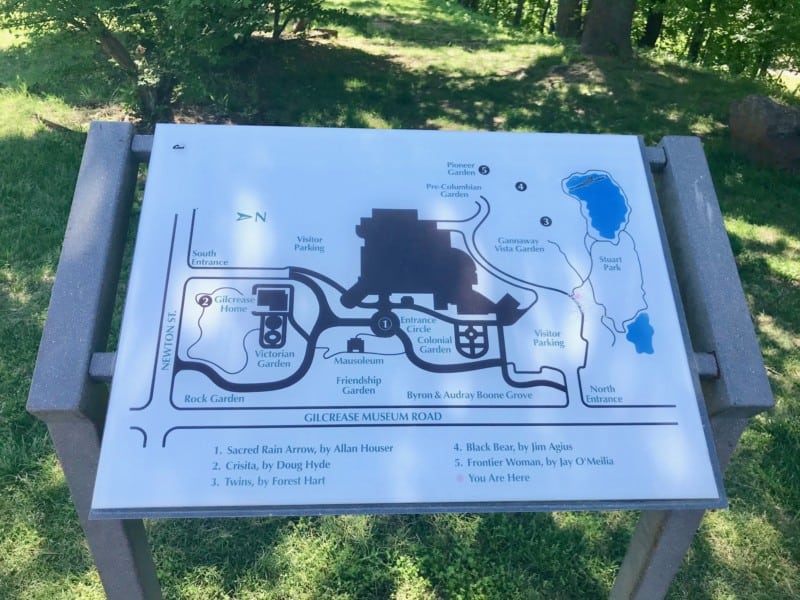 The paved paths make this a lovely place to take a stroll with dogs that have mobility issues or who ride in a stroller. And the gardens follow the same rules at Tulsa city parks, so as long as they're leashed and cleaned up after, pets are always welcome!
When you arrive, pick up a brochure and map inside the museum. This has descriptions of each garden and indicates the location of ten sculptures on the grounds.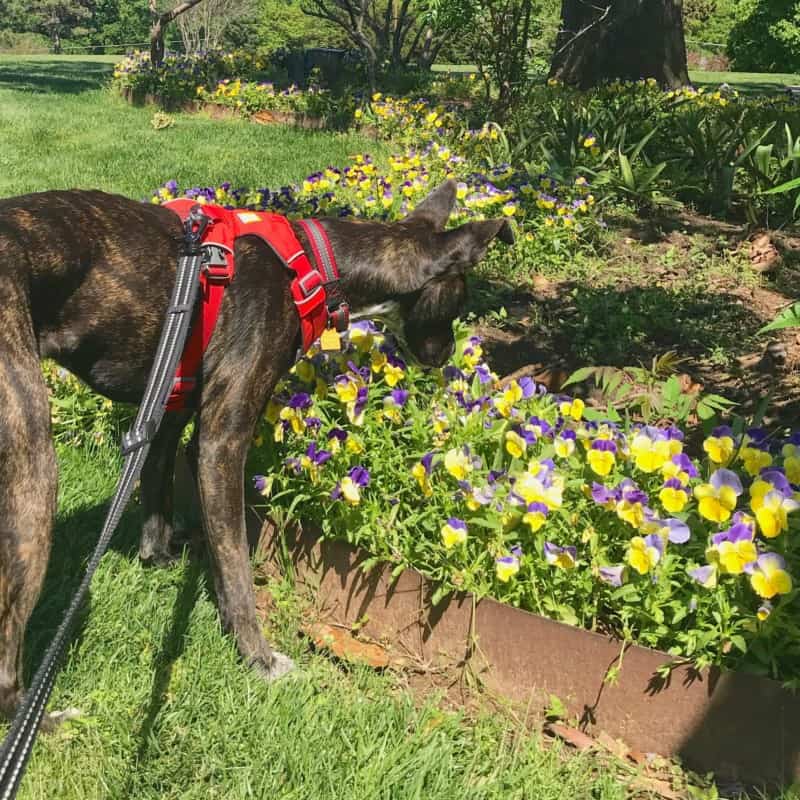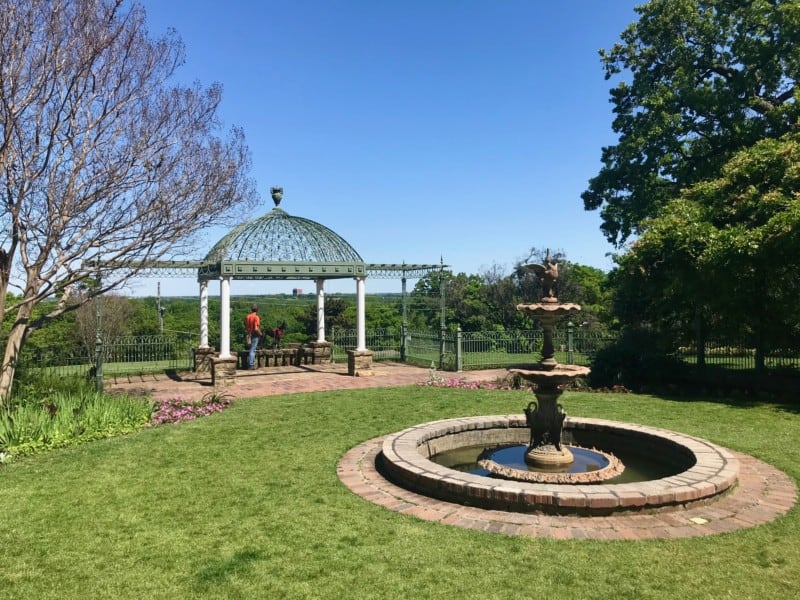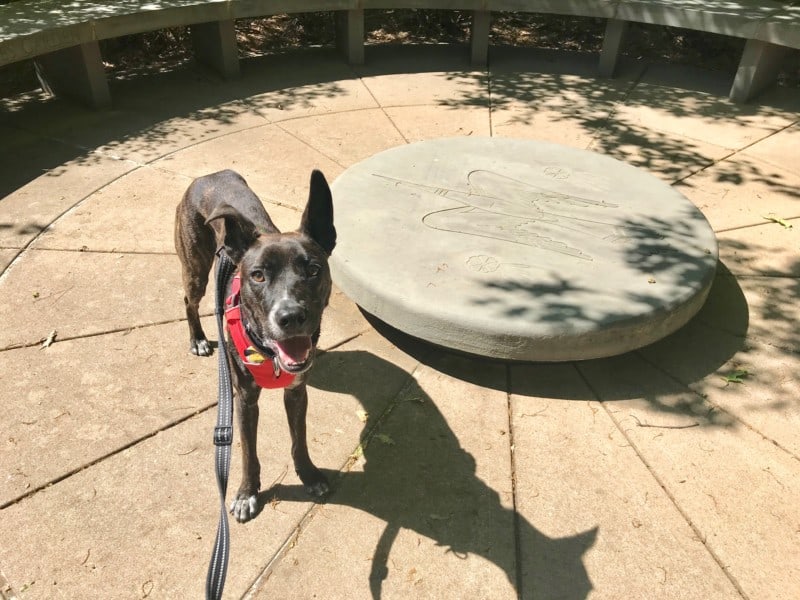 Stuart Park
Stuart Park is next to the Gilcrease Museus. This lovely wooded area has paved paths, two ponds, a wooden gazebo, and places to relax. After you explore the gardens at the Gilcrease, this is a great place to enjoy a picnic!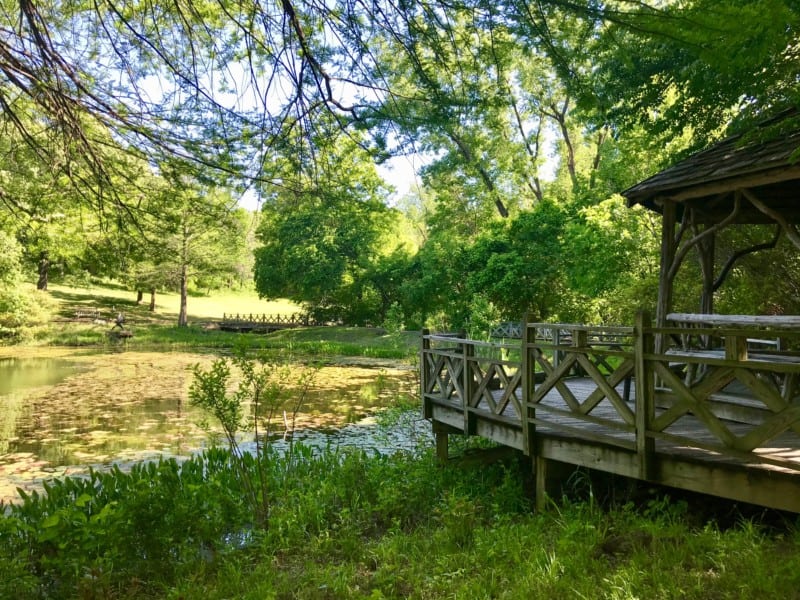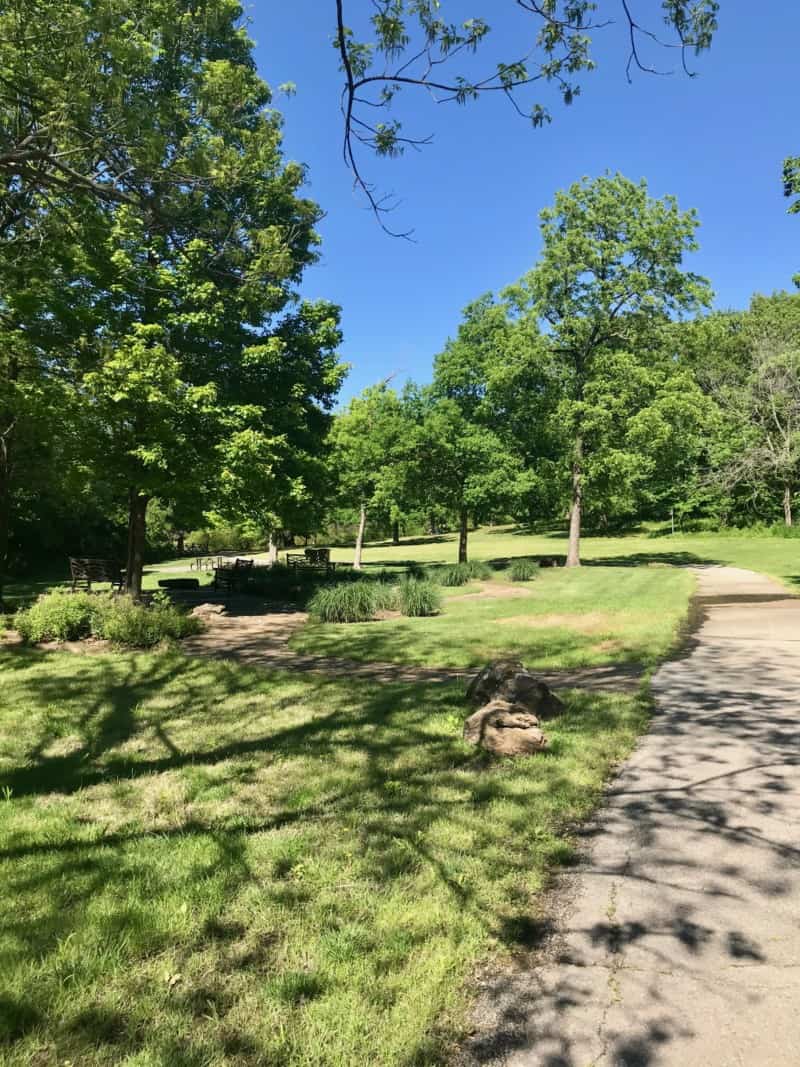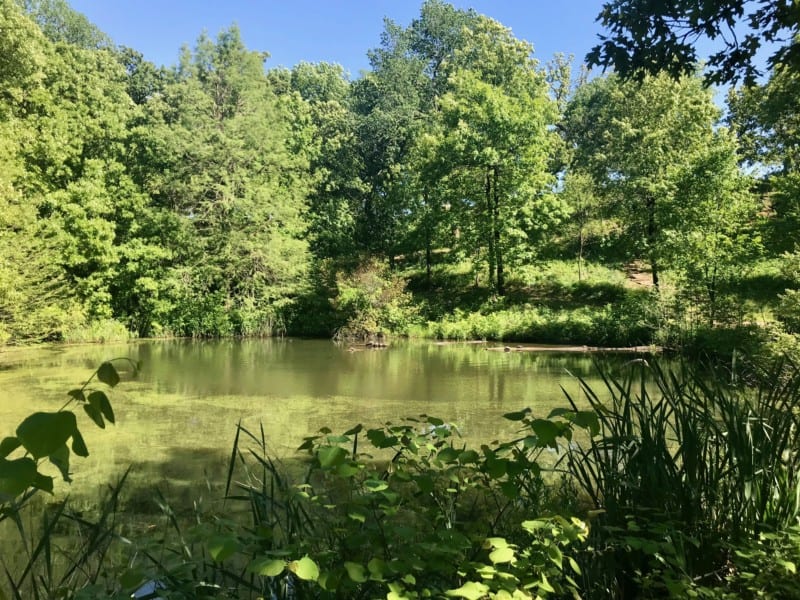 River Parks
Tulsa makes exceptional use of its riverfront location with River Parks. Boasting 26 miles of asphalt-surfaced trails that weave past gathering areas, playgrounds, fountains, and sculptures along the banks of the Arkansas River, it's an amazing place to walk with your pet!
For more rugged hiking, check out the 45 miles of dirt trails on Turkey Mountain. They're also perfect for mountain biking and equestrian use.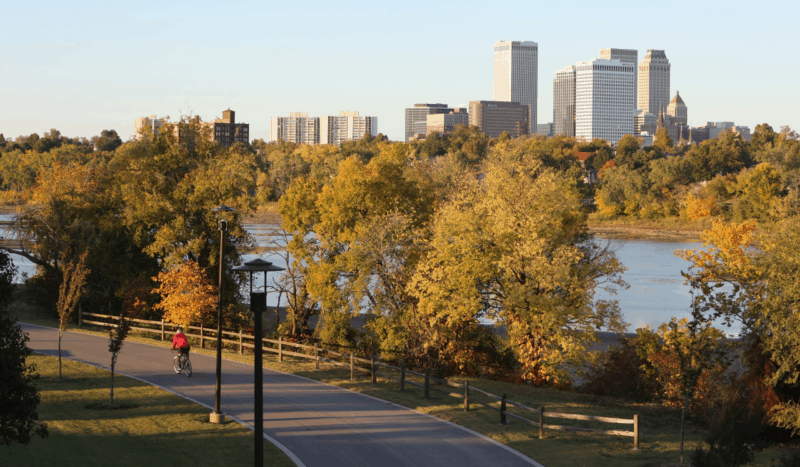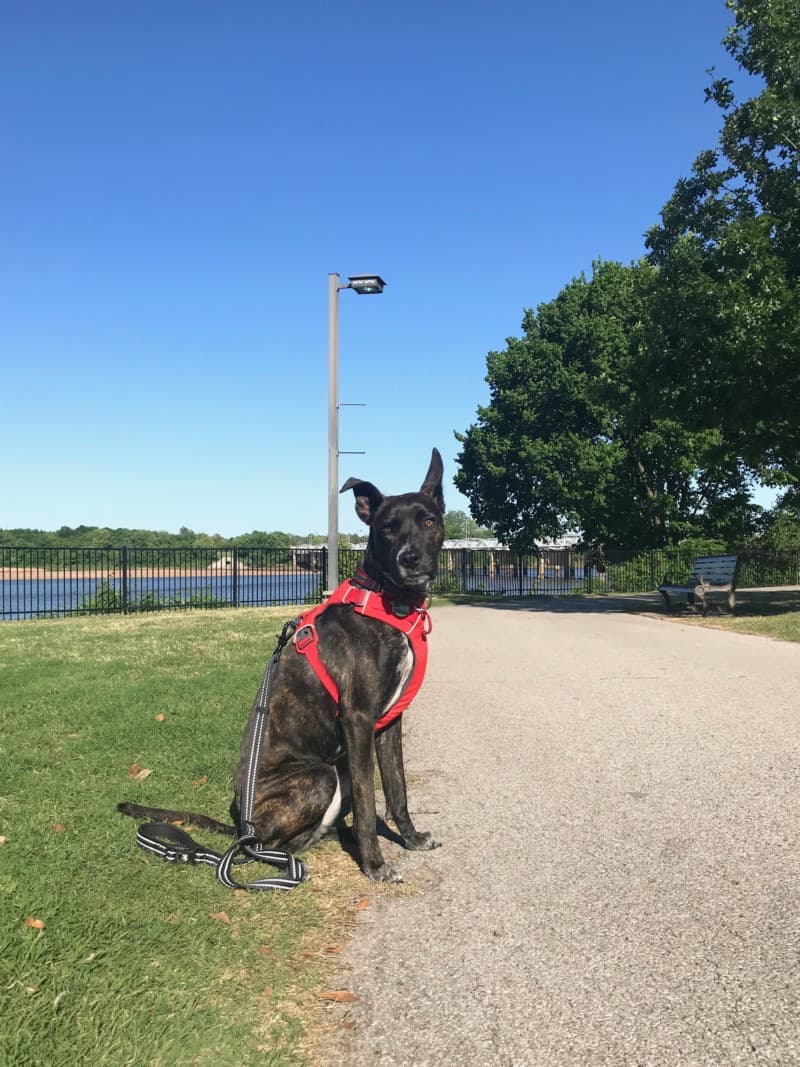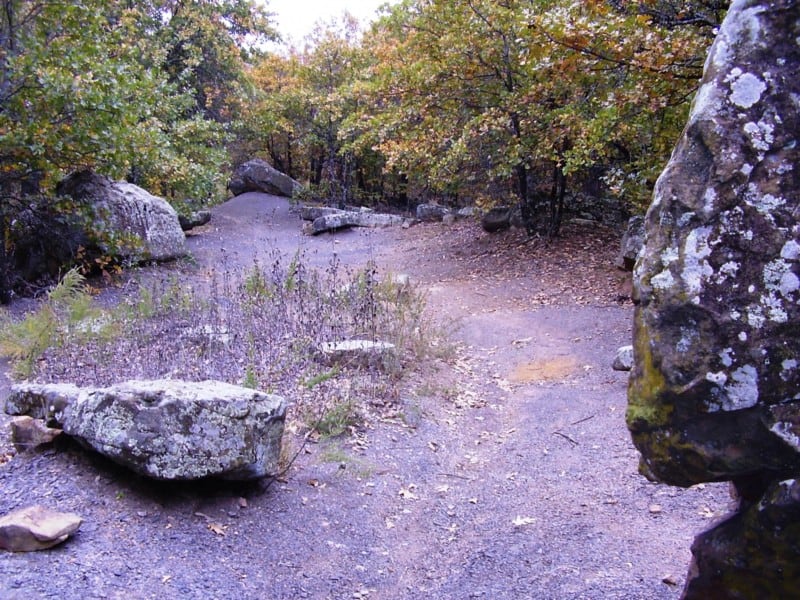 RiverWalk Crossing
Just south of downtown Tulsa, RiverWalk Crossing is a shopping destination with a variety of shops and restaurants, as well as an outdoor amphitheater, dancing fountains, outdoor fireplaces, and riverside outlook areas.
We stopped in for a calzone on the patio at Andolini's Pizzeria, which was great. And there were several other restaurants with patio seating here as well. RiverWalk Crossing is also a fun place for live music. Check their website for scheduled events.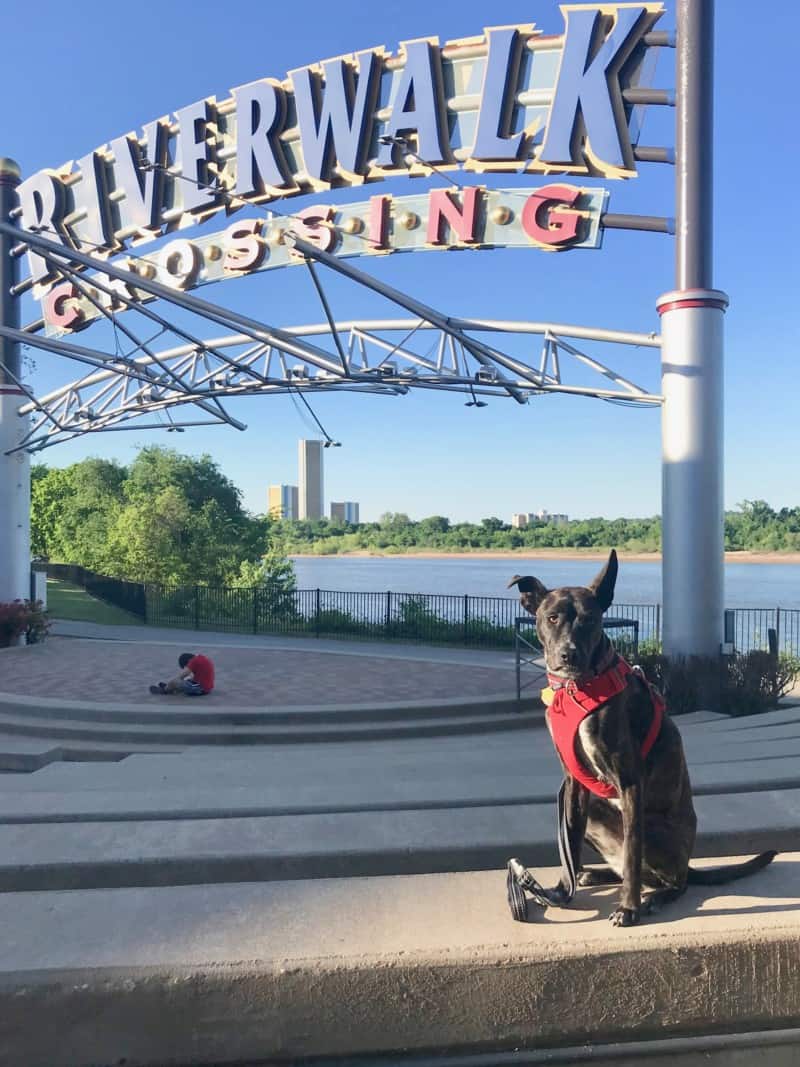 Other Pet Friendly Places in Tulsa
We didn't have time to try all the places we would have liked, but here are some more pet friendly things to do in Tulsa that you might enjoy!
Breweries: Pearl Beach Brewery, Dead Armadillo, Cabin Boys Brewery
Bars: Open Container, MixCo, Inner CircleVodka Bar
Restaurants: Duet Restaurant (patio only), R Bar (patio only), Doc's Wine and Food (patio only), McNellie's Pub (downtown location, patio only), Triangle Coffee, Sushi Hana (patio only), Brookside by Day (patio only)

What are your favorite pet friendly things to do in Tulsa? Leave a comment below!
(Visited 3,028 times, 1 visits today)