Living in Tucson has opened up all kinds of new travel opportunities for Bailey and me! It's just 90 minutes to the border at Nogales, Mexico, and with the recent changes, traveling to Mexico with a dog has gotten even easier. But remember, it's just as important to get back into the United States as it is to get into Mexico – so be sure you are covered for both directions!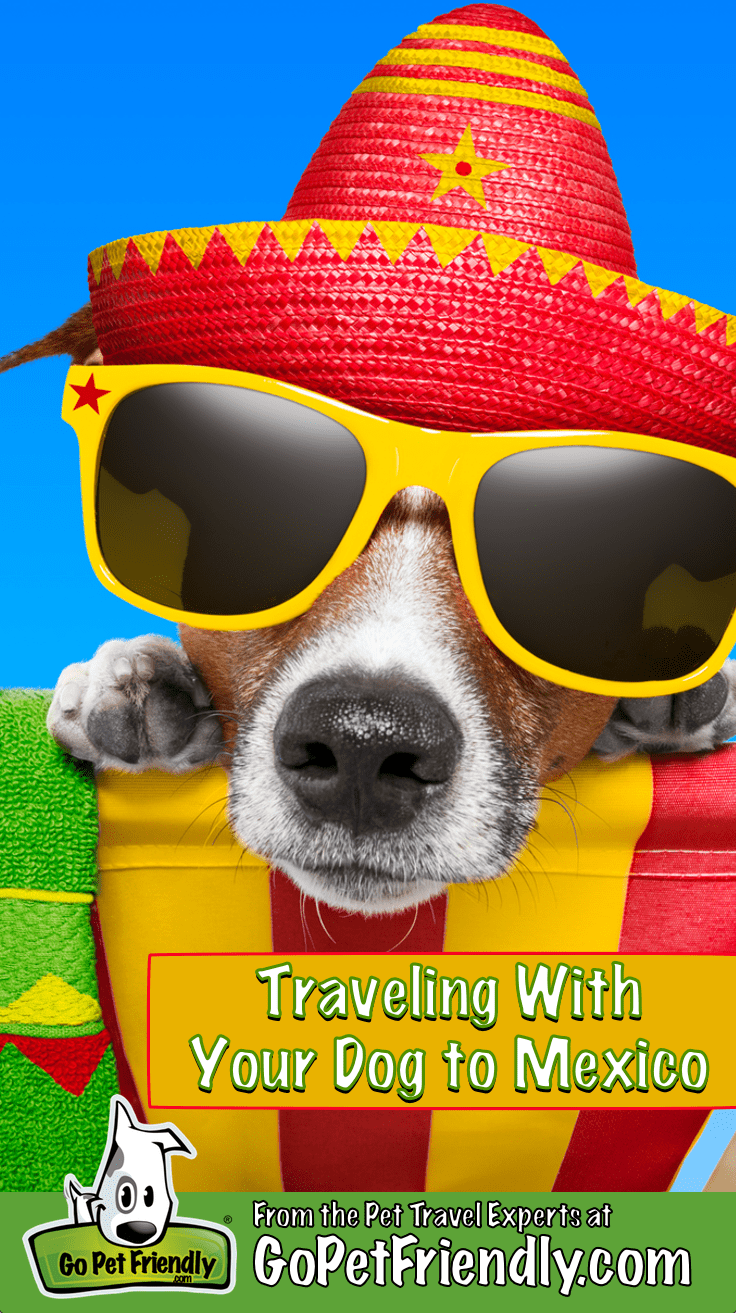 Traveling With A Dog To Mexico
What People Need
All foreign citizens traveling to Mexico must fill out an Official Entry Immigration Form, also called a tourist card, prior to their arrival to Mexico. Tourist cards are free and you can fill out and print the form at home. When you arrive at the border, present the immigration officer with your printed tourist card and your passport. Since your information will already be in their system, once your tourist card is stamped, you'll be off to enjoy Mexico!
If you are driving in Mexico, you will also need to purchase Mexican car insurance. Most U.S. insurance policies will not fully cover you if you have an accident in Mexico.
When you return to the United States from Mexico, U.S. citizens need to show a valid passport. If you are traveling by foot or car, you can provide a U.S. Passport card, which is a less expensive alternative to a full passport, but can only be used for land and sea travel from Mexico, Canada, Bermuda, and the Caribbean.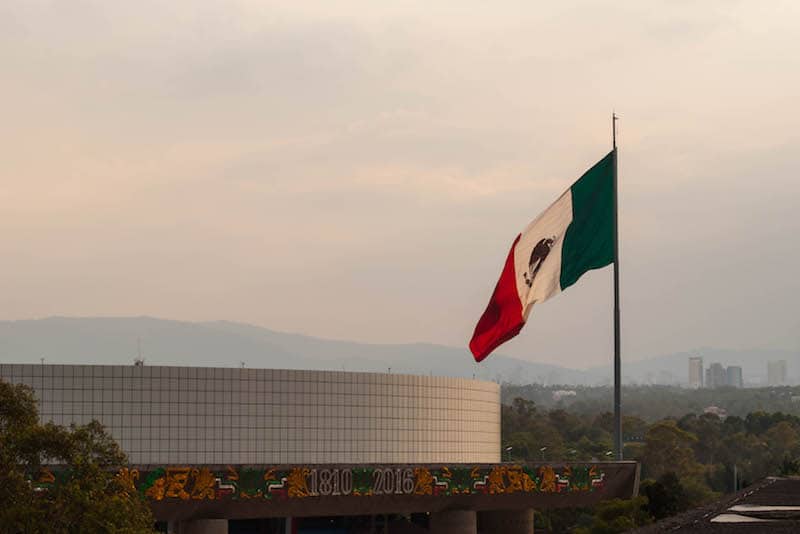 What Dogs Need
On December 16, 2019, the United States Department of Agriculture announced that cats and dogs traveling to Mexico from the U.S. no longer need a health certificate. Now, upon arriving in Mexico, travelers with the pet dogs and/or cats must visit the Mexican Animal and Plant Health Inspection Office (OISA), and see the person working with SENASICA.
The agent will perform a physical inspection of your pet to determine the following:
Your pet shows no sign of infectious and contagious diseases,
is free of ectoparasites, and
has no fresh wounds or wounds in the process of healing.
Only the portion of food used to feed the animal during the day of arrival will be allowed.
If you travel regularly between the U.S. and Mexico with your dog, you can request to register in the "Pet Program – Frequent Traveler." For further information, refer to the USDA website.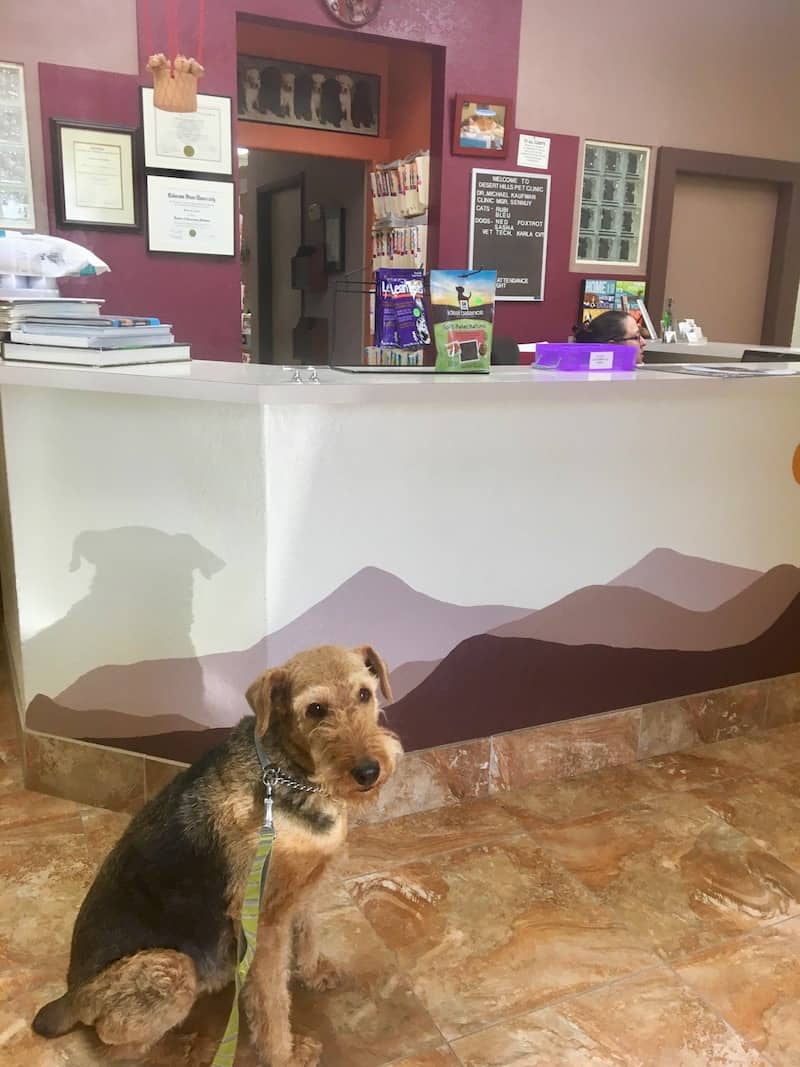 Traveling to Mexico with Pets with Health Issues
If your pet is being treated for lesions and/or infections due to a skin condition, you should present the SENASICA agent with the diagnosis and treatment instructions from your veterinarian. This information should be presented on letterhead, including the veterinarian's professional registration number (or equivalent).
Things to Consider When Traveling With a Dog to Mexico
On our trip to Nogales, I found everyone to be very friendly, and they treated Bailey like a celebrity! A few mentioned that she looks "like the dog on TV."
In Mexico, shopkeepers are generally less fussy about letting animals in stores, so traveling with Bailey was easy. However, in Mexico and other Latin countries, you will often see dogs running loose in the streets. If you have a reactive dog, which Bailey is sometimes, this can be a stressful experience. Fortunately, the dogs we encountered in Nogales were easily shoo'd away and we were able to continue our shopping.
READ MORE ⇒ 11 Tips For Greeting a Strange Dog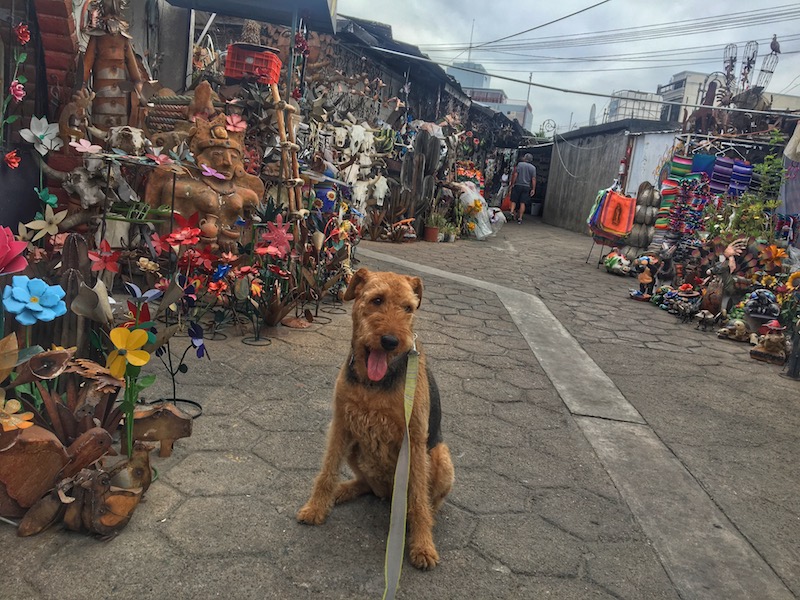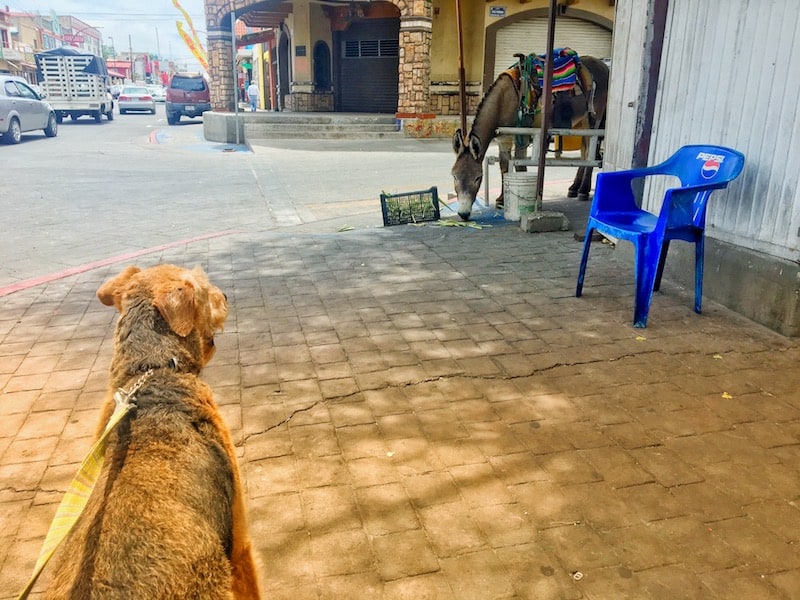 The other issue I noticed was an abundance of discarded food in the street. This can be true of any city, but there was a LOT of mischief for Bailey to find on the streets of Nogales. I had to wrestle rib bone from her, and we were both on high alert after that.
Based on our brief experience, a border town day trip probably isn't the best option for my dog along. However, the seaside resort of Puerto Penasco is calling our name! I think Bailey will love the beaches and there will be more outdoor activities for us to enjoy together.
READ MORE ⇒ When Should Your Pet Travel With You?
What Your Dog Needs to Re-enter the United States
Ironically, it's a bit easier coming back into the U.S. than it is traveling with your dog to Mexico. In December 2018, the Centers for Disease Control and Prevention updated their rabies vaccination requirements for dogs entering the United States. Now, only dogs coming into the U.S. from counties considered high-risk for importing rabies must have a rabies certificate. Mexico is not among the list of countries considered high-risk on the CDC website, so proof of rabies vaccination is no longer required for dogs coming to the U.S. from Mexico.
Have you taken your dog to Mexico? How was your experience?
(Visited 44,445 times, 1 visits today)