How do you get a reliable internet connection when you live in an RV?
It's a question we get fairly regularly. And the truth of the matter is – without the advancements in cellular technology over the past 10 years – we couldn't live the way we do!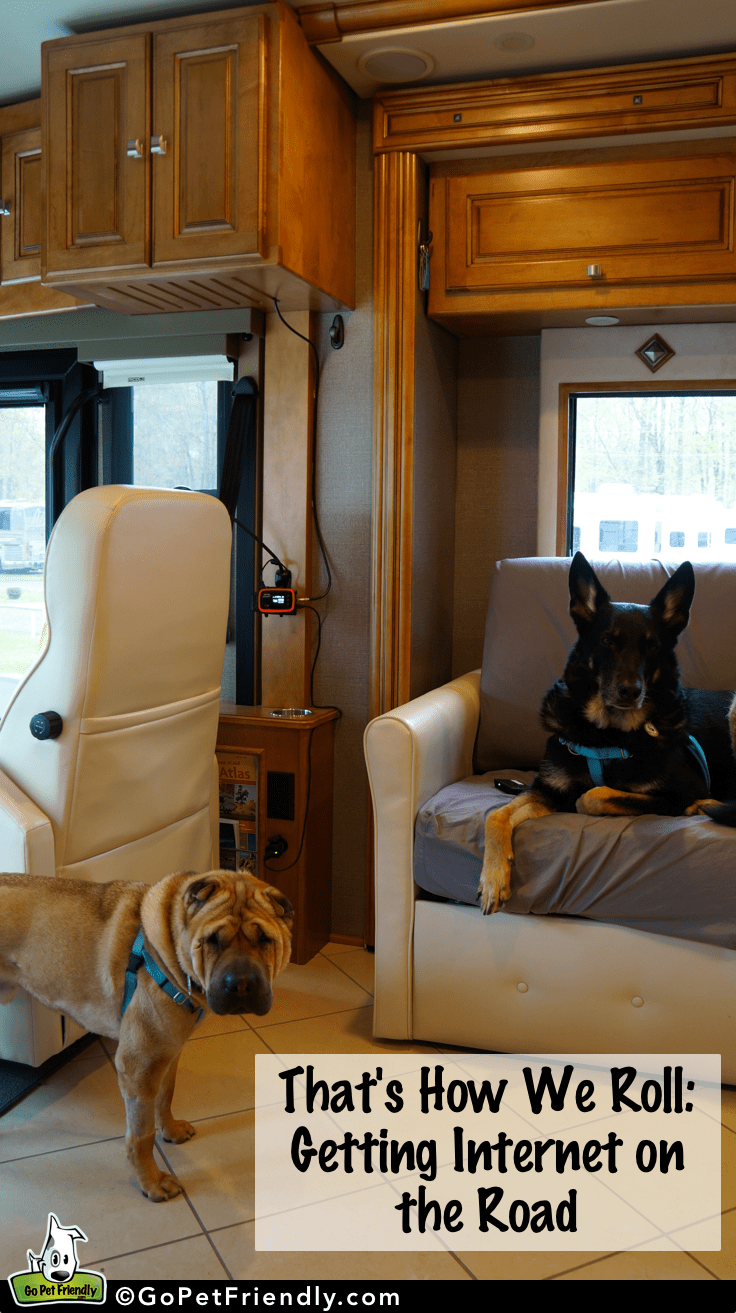 In the Rearview Mirror
Remember when mobile connectivity meant a USB card that slid into your computer when you needed to get online?
It was our first taste of freedom! Though these connections were   s     l      o     w   and the data capacities were laughable, it was the initial spark of what was to come.
Hold the phone! We wrote this post in 2014 – practically the dark ages in cellular technology. W
e upgraded our internet components in 2016, and reused some of that equipment to make some additional improvements in 2018. You can get all those details here: Another RV Internet Upgrade
Fast Forward to the Present
Today's cellular Internet devices allow you to connect oodles of doodads wirelessly, are nearly as fast as the connections in our homes and office buildings, and transmit mountains of data each month.
The networks have spiderwebbed across the country, so we rarely find ourselves without coverage. And when we do, we try to see it as an opportunity to disconnect for the evening.
After all, getting a bit off the beaten path is part of the fun of RVing! But running two businesses from the motorhome means that one of us is usually counting on being connected every day.
To balance our wanderlust with the practicalities of consistent Internet access, we've made some choices and added some extra gear that has worked well.
Choosing the Service Provider
First, we chose to go with the Verizon network for our cellular Internet service. We've found Verizon to have the most reliable coverage across country. That's not to say it's perfect! But, on average, it's better than the other providers. And, since we already had AT&T service on our cell phones, this gives us a better chance of having some kind of access to the Internet no matter where we are.
About a year ago a friend told us about a company called Millenicom that re-sells Verizon data plans. You're on the Verizon network, you have a Verizon device, you pay a lot less than Verizon would charge, and you have access the the Millenicom customer service – which is a far better than Verizon's voicemail hell.
We're paying $90 a month for a 20GB plan and … as long as I don't play Pandora Radio all day (oops!) … that's enough data for both of us. To get set up, you need to purchase the device ($99), pay an activation fee ($49), and cover the shipping ($15).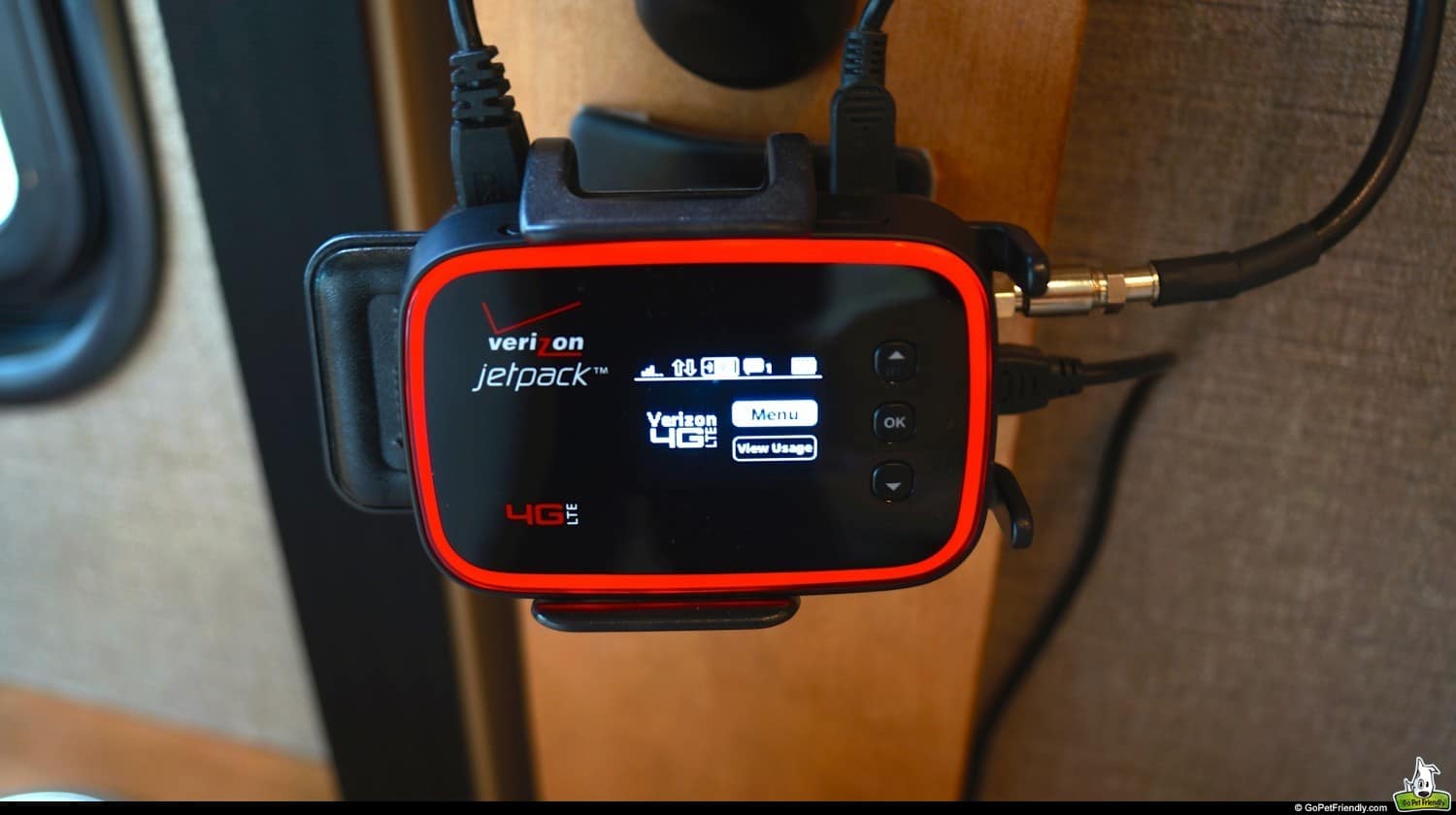 Boosting the Signal
Have you ever noticed that jaunty little antenna on the roof of our motorhome?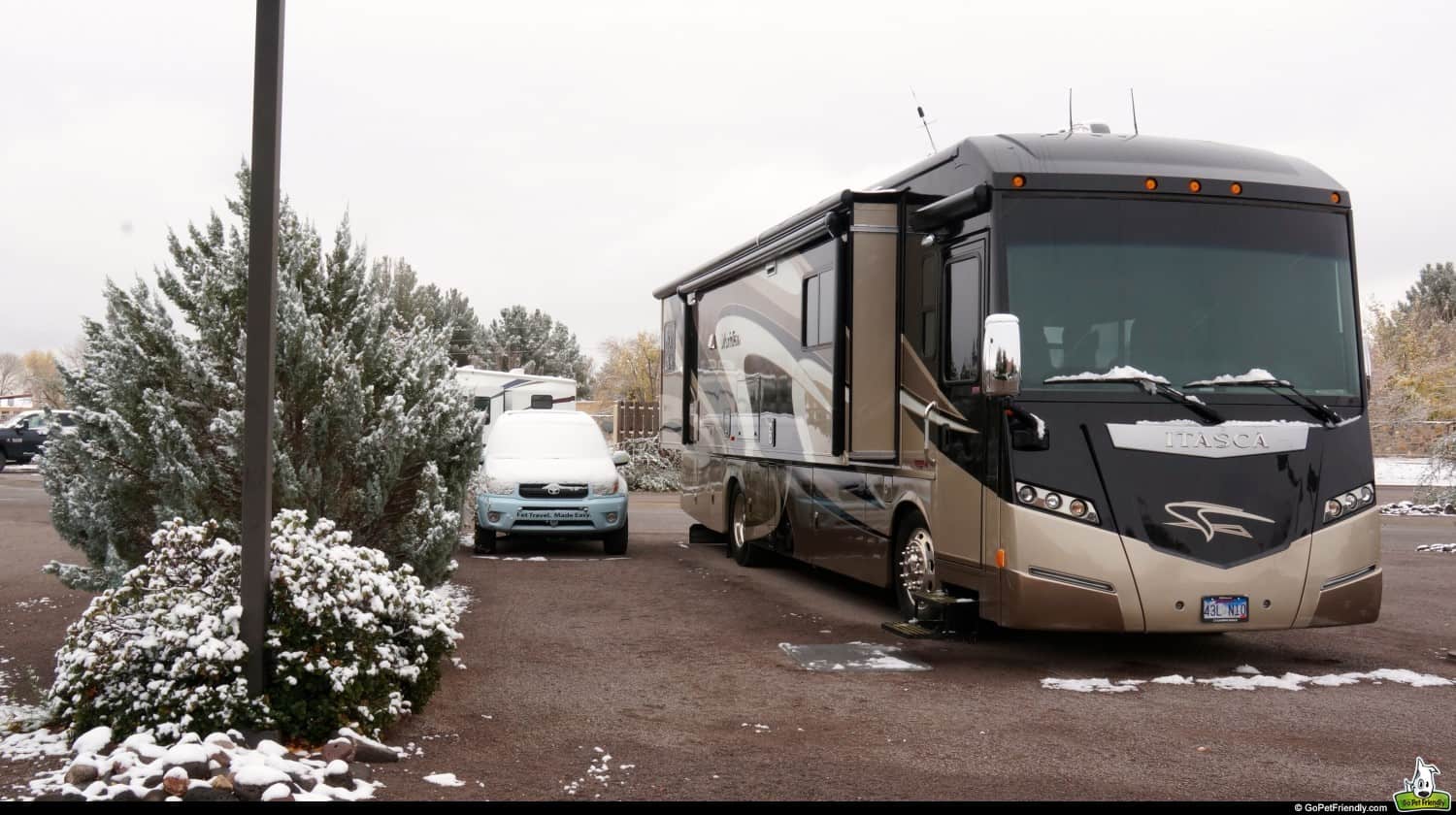 Many RVers are retired or on vacation. They're looking to get disconnected for whatever period of time they can manage. So, they head off into the woods. Or the other side of the mountain. Or down by the river – places you'd go to get away and relax. They also tend to have iffy cell coverage.
Since that's where the RV parks are located, that's were we go, too. But with cellular Internet, signal strength equals speed. So we've done what we can to give ours a boost.
In the photo above, you'll notice that our Verizon jetpack is sitting in a cradle. That's a Wilson Sleek 4G signal booster that we bought from PowerfulSignal.com for $149. When you stick the jetpack in there, you can actually see the signal strength indicator pop up a bar or two. It came with a small antenna, but it didn't add much signal strength. So we went for the big boy …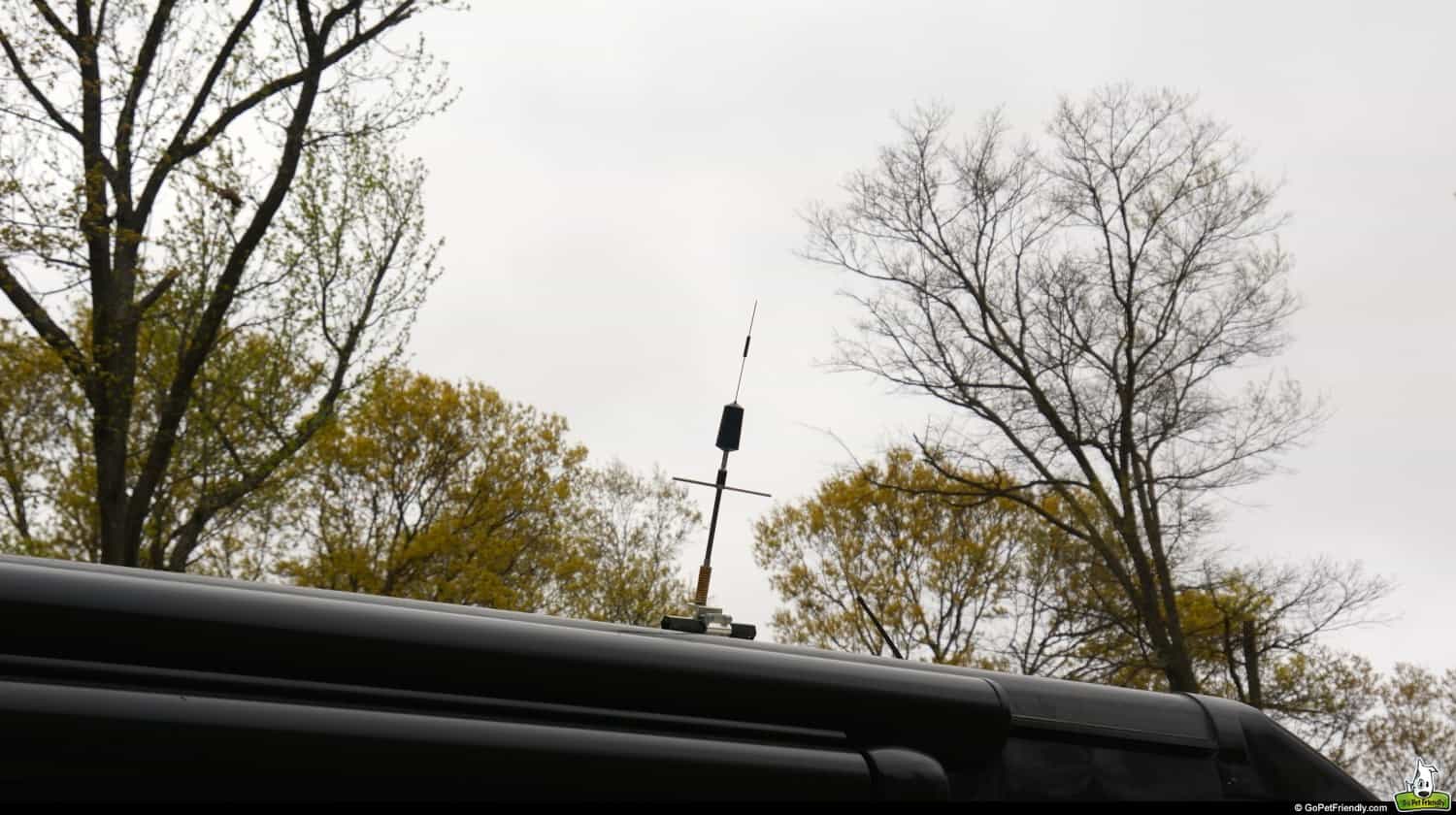 External Antenna for RV Internet Reception
The Wilson RV Trucker Antenna is also available from PowerfulSignal.com, and costs $49. It picks up the cellular signal, amplifies it, and passes it down a cable to the power booster cradle. The cradle then amplifies the signal again, giving the jetpack a much stronger connection.
This antenna did require finding a way to get the cord from the roof down to the cradle. In the old Winnebago, we found a way in through a vent. But it wasn't that easy in the new motorhome.
When it became clear we needed to drill a hole in the roof, we decided to have a professional do the job. The cable comes through the ceiling, into a cabinet, out a ventilation slot, and connects to the cradle.
The last thing you'll need is the adapter that allows the Internet receiver to be charged by the power booster. That way you only have to plug into one electrical outlet. The little Wilson Cellular Micro USB to Micro USB cable will do the trick for $10.
Given that this equipment is giving us the freedom to work from the road, it feels like a great investment!
Amazon Affiliate Disclosure: GoPetFriendly.com LLC is a participant in the Amazon Services LLC Associates Program, an affiliate advertising program designed to provide a means for website owners to earn advertising fees by advertising and linking to amazon.com, audible.com, and any other website that may be affiliated with Amazon Service LLC Associates Program. As an Amazon Associate, the owner of this site earns a commission from qualifying purchases.
(Visited 29,738 times, 1 visits today)