Booking a pet friendly hotel can be a tricky proposition. While more and more accommodations are allowing pets, the degree of enthusiasm you and your cat or dog will experience runs the gamut. Though they all refer to themselves as "pet friendly," hotel policies and attitudes range from over-the-top accommodating to barely pet tolerant.
How can you be sure the pet friendly hotel you choose will meet your needs and make you and your pet feel welcome? Ask the following questions, and you'll have all the information to make the best decision!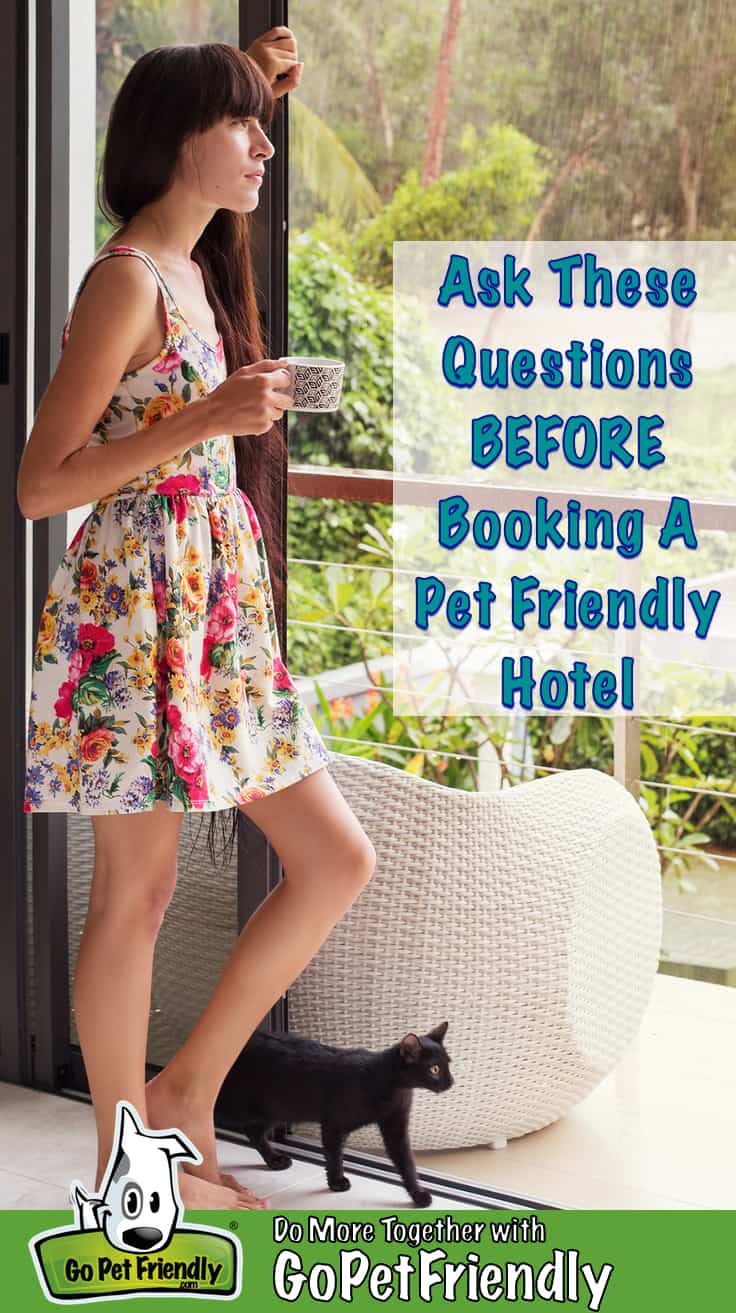 Pet Friendly Hotel Questions
1. Does the hotel accept pets?
It's always best to start with the obvious, and make sure the hotel is still pet friendly. Hotel pet polices change quickly, and "pet friendly" doesn't translate to "cat friendly" when it comes to booking hotels. Also check to see if you'll need to bring proof of your pets' vaccinations when you check in.
READ MORE ⇒  Nine Cat Friendly Hotel Chains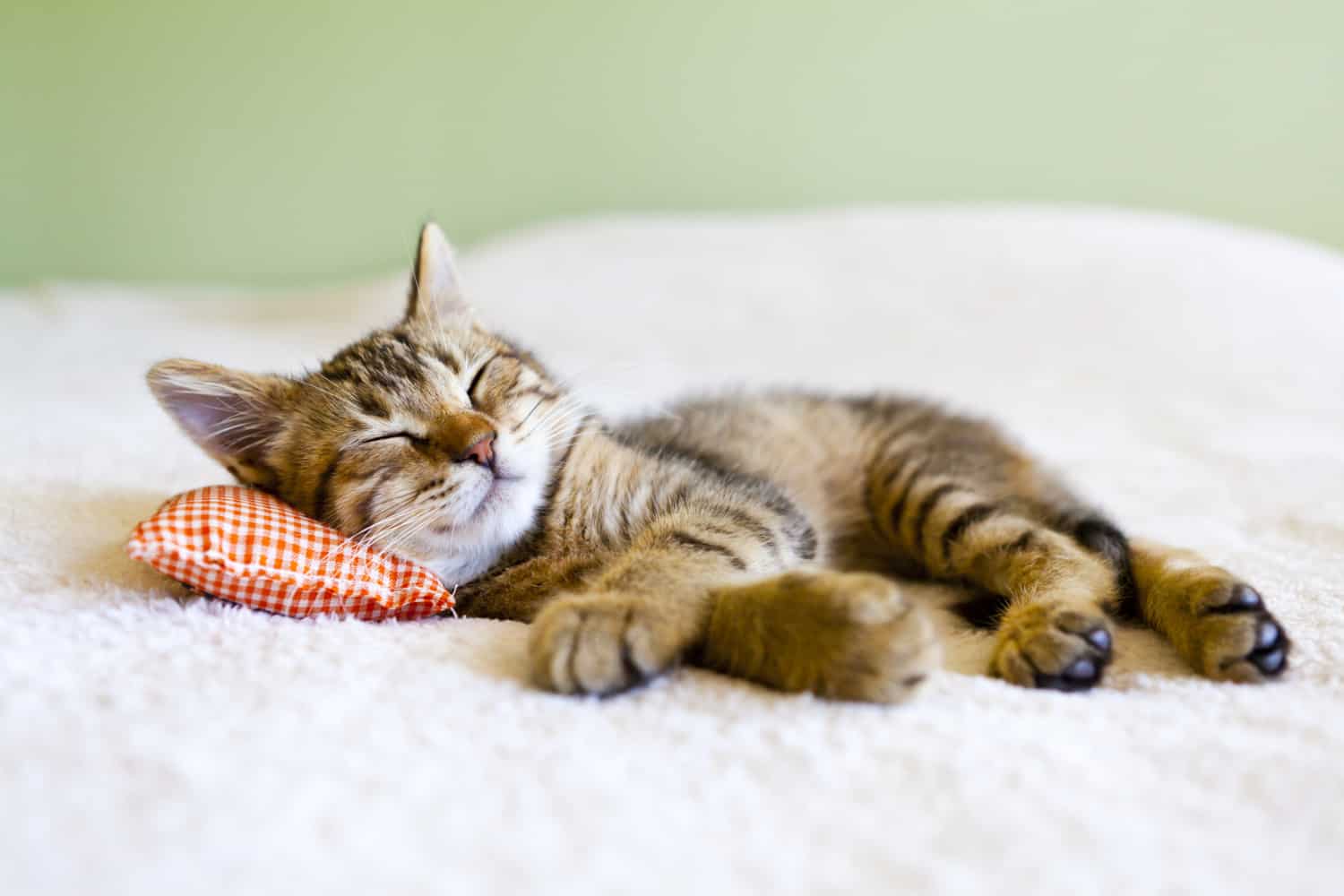 2. Are there weight or breed restrictions?
It's common for hotels to impose weight restrictions. But if you've found the perfect hotel, except your pup is too big, ask if they'll make an exception. Remember, the hotel wants your business, and they know they're competing with a lot of other hotels for your dollars.
We've found that most hotels have a little wiggle room in their size limitations and will try to accommodate you when asked. Just be sure to make a note of the person you spoke to, in case there's any question when you're checking in.
3. How many pets per room?
When you travel with multiple pets, it's important to know if you can stay in the same room. Some hotels, like Red Roof Inns, have a pet policy allowing only one pet per room. Other chains, like Kimpton, never impose a limit on the number of pets welcome to join you. Every hotel is different.
4. Are there pet fees?
This is where the hotel's true pet friendly colors will show. Additional pet fees range from free to charges that can double the nightly room rate! Whether they're charged per night, per stay, per pet, be sure you have a clear understanding of the all the charges before making your reservation. Also ask whether any portion of the fee is refundable if the room isn't damaged during your stay.
READ MORE ⇒  Hotel Chains Where Pets Stay Free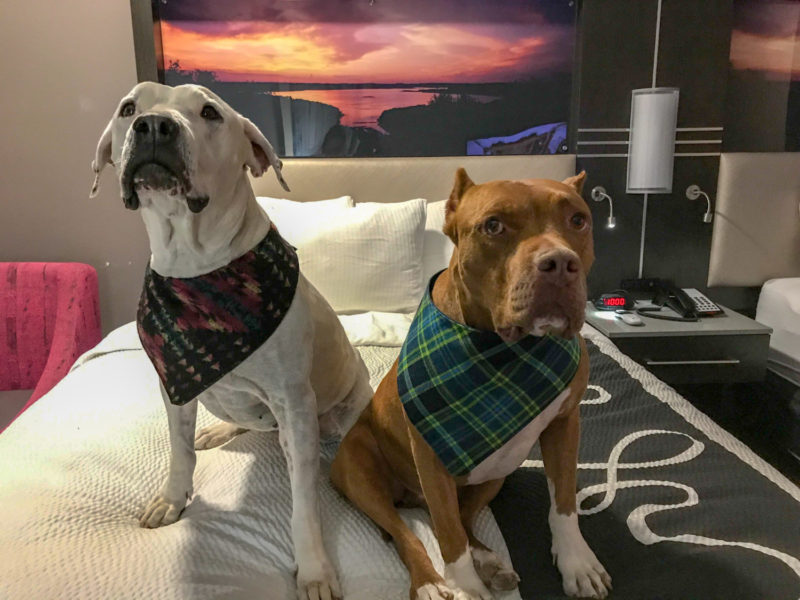 5. Are pet travelers limited to specific pet friendly rooms?
It used to be that some hotels would designate their less desirable rooms as pet friendly – even using the same rooms for pets and smokers. Though things have improved, some hotels still limit pets to certain rooms. If you prefer a specific room location, find out front if your request can be accommodated.
6. What amenities does the hotel offer?
The most important amenity is always a convenient, grassy pet relief area. But some hotels also provide treats at check-in, pet beds and bowls in the room, doggy room service menus, spa treatments, and pet sitting services. There are also hotels that have restaurants with pet friendly patios. And some even host a "yappy hour" in the lobby each evening. Deciding how much to pamper your pooch is entirely up to you!
7. Can you leave pets unattended in the room?
Determining whether the hotel allows pets to be left alone in the room while you step out for something to eat or run an errand helps you plan appropriately. Pets on their own generate two primary concerns: damage to the room, and noise that disturbs other guests. To avoid those situations, hotels often require pets to be crated when you're away.
READ MORE ⇒  Dogs In Hotel Rooms: Tips For A Quiet Stay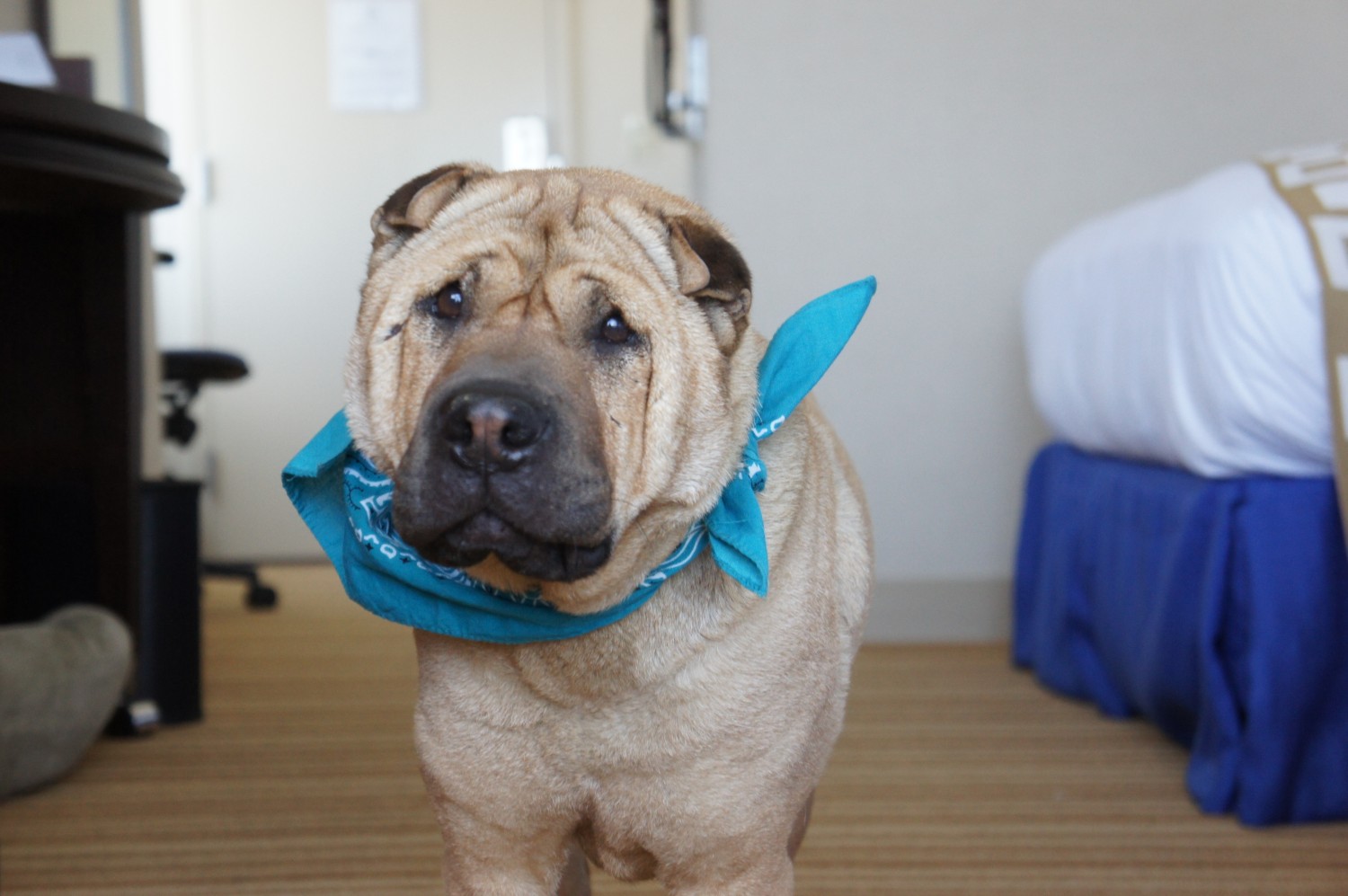 8. Are there areas of the hotel that are off limits to pets?
Pets generally can't go in breakfast areas, restaurants, pools, and fitness rooms. But we stayed at one hotel that didn't even allow pets in the lobby! Before you arrive, be sure you know where your pet's welcome and where he's not.
We want you to kick back, relax, and enjoy your next pet friendly vacation! Asking these questions before making your hotel reservation will help. During your conversation, take notes with time and date and the first and last name of the hotel employee. After that, all that's left to do is pack a bag and hit the road!
(Visited 11,691 times, 1 visits today)