Pets are part of the family! So when you're planning a pet friendly vacation, naturally you look for places you can all enjoy together. If you're packing the tent and heading out in nature, chances are good your pets will be welcome. But opt for an urban getaway and things get trickier. Some cities are definitely more pet friendly travel destinations than others! Here are some things to consider when choosing where to take your next vacation.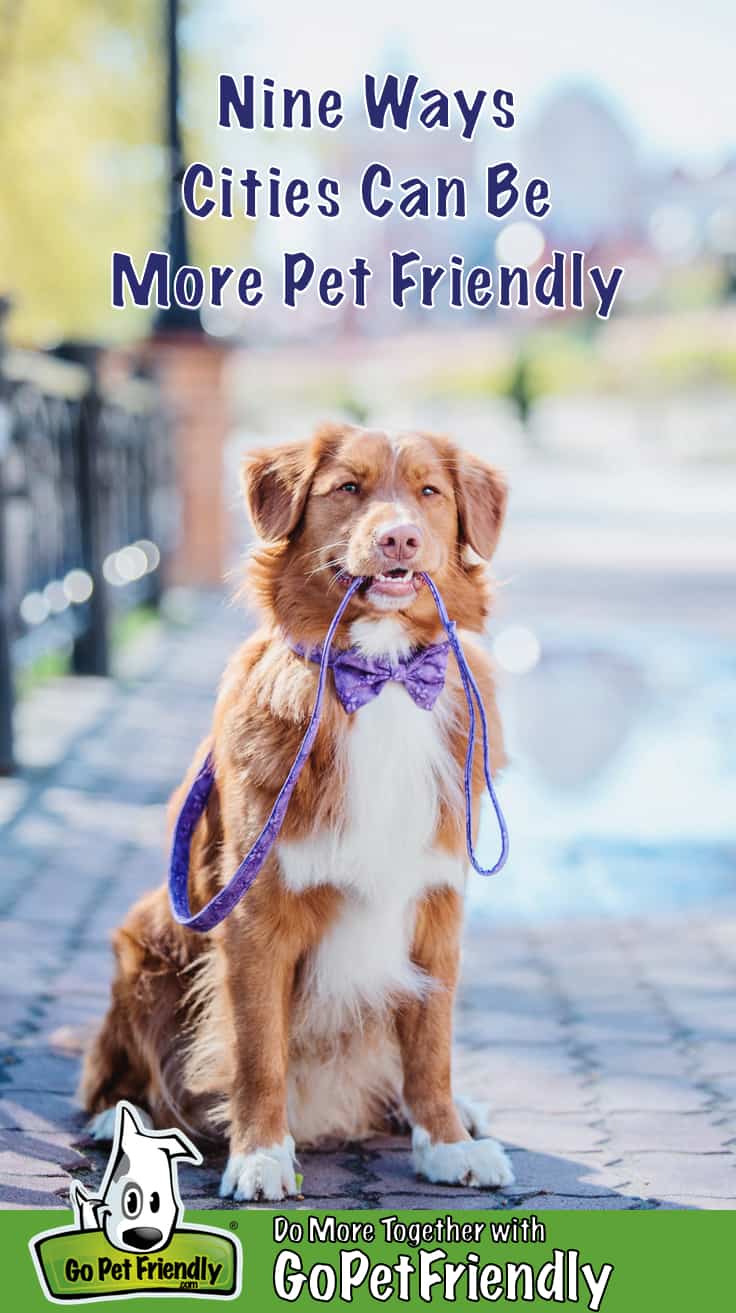 Ways Cities Can Be Pet Friendly
There's nothing more disappointing than arriving at your vacation destination with your pet and finding that the city you've chosen seems to have a vendetta against your furry family members! After roaming the country with our dogs for years, we've seen some of the best and worst places for pet travelers.
Some cities absolutely ooze a pet friendly vibe. Other places have an undercurrent of hostility towards pets. And when you find the pet friendliness lacking, it's hard not to take it personally – which can ruin your whole trip!
If you know what to look for, it's relatively easy to determine whether a city will welcome your pets. Before booking your next trip, make sure the city you're considering passes the sniff test!
1. Pet Friendly Cities Don't Discriminate
Breed specific legislation is ineffective, unjustified, and cruel. Pet travelers are a savvy bunch, and there's nothing we dislike more than seeing one of our own being kicked while they're down. Rather than planning a vacation and spending money in cities or states that discriminate against certain breeds of dogs, look for pet friendly destinations where all pets are welcome!
READ MORE ⇒ Tips for Traveling With Pit Bulls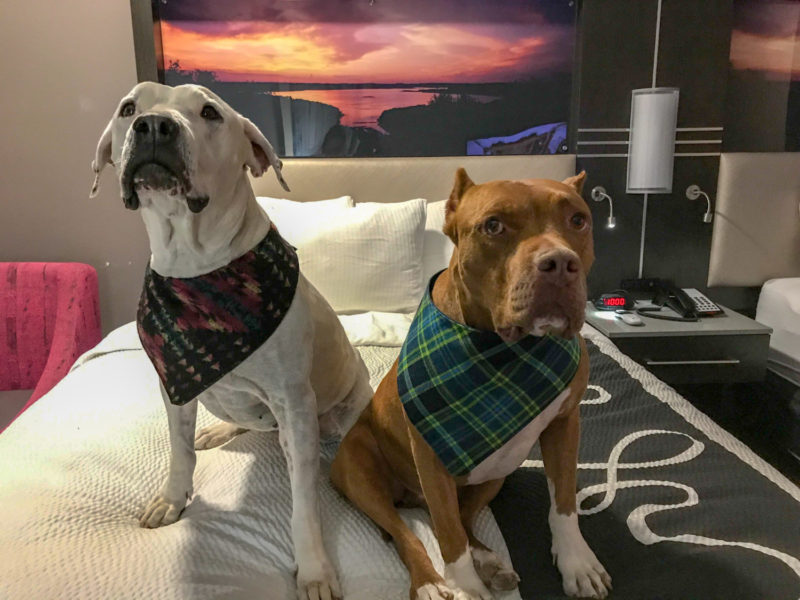 2. Messaging Matters
Cities need to inform people of the rules concerning their pets, but the way they pass along this information can greatly affect how the message is received. Many times pet policies and signs are abrupt, laying out all the things you and your pet either must do, or aren't allowed to do. It often feels like you're being chastised for including your pet in your activities.
A much better approach is one we saw in pet friendly Bend, Oregon. It communicates the requirements without being preachy or threatening. And whether you're being asked to leash your pets or pick up after them, the way the message is presented makes a big difference.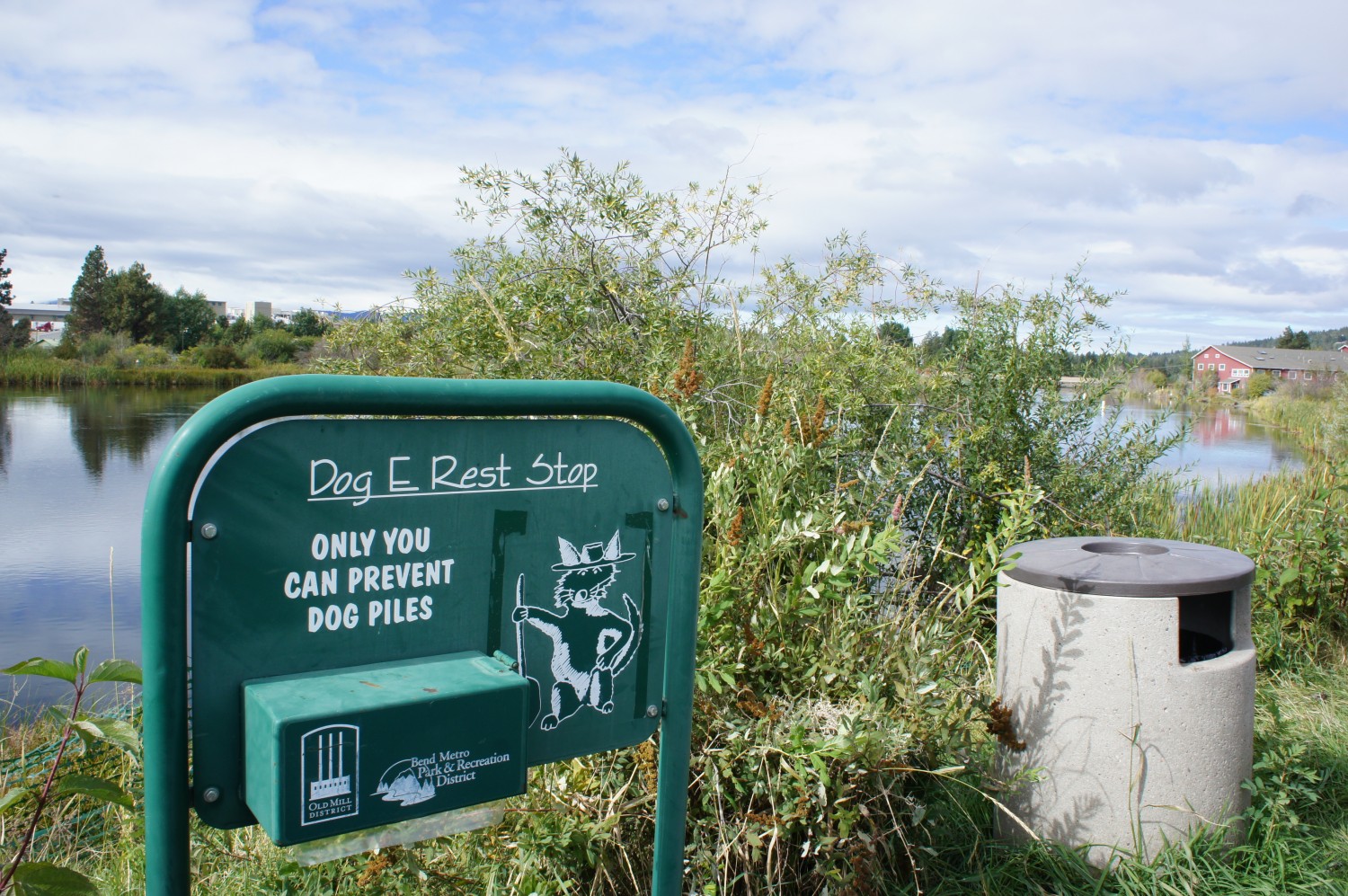 3. Waste Stations Send a Subtle Message
Pet friendly cities provide convenient waste stations. It's as simple as that.
Responsible pet owners are happy to pick up after their pets. But no one wants to haul their pet's waste around looking for an appropriate receptacle. By making a small investment in waste bag/trash can combos, cities send a "pets are welcome here" message. Those that don't bother to install waste stations broadcast a message of indifference just as effectively.
4. Pet Friendly Restaurants Are Key
No matter where you go on vacation, you're going to need to eat. For us, trying the local eateries is one of our favorite parts of exploring a new place! Unfortunately, we've been in many cities where local laws prohibits restaurant owners from offering pet friendly seating on their sidewalk, patio, or deck.
If your options are limited to getting take-out or leaving your dog behind, you won't get the full vacation experience. From Portland, Maine to Portland, Oregon people are eating out with their dogs. So make sure your destination has a good selection of pet friendly restaurants to choose from.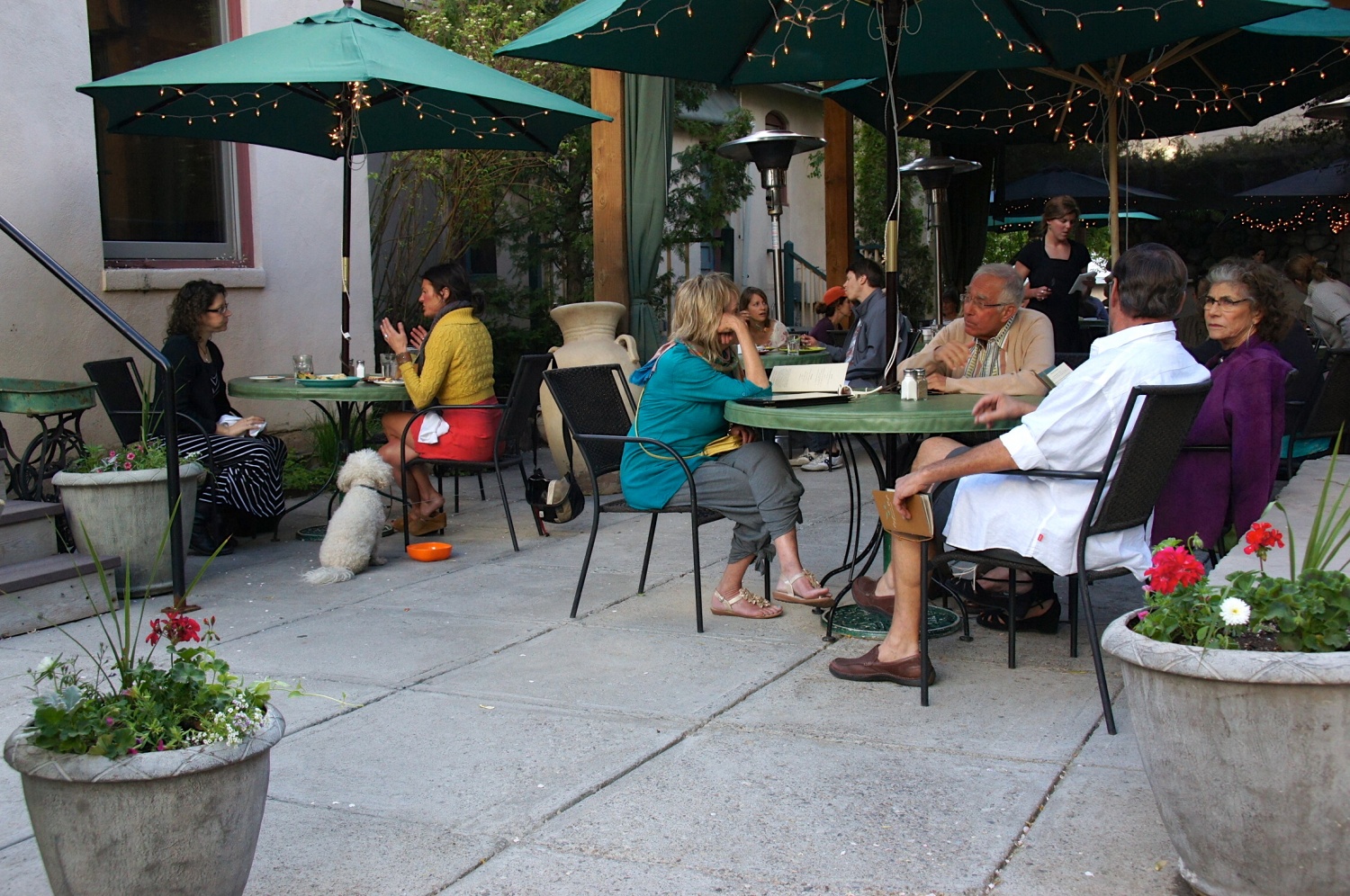 5. Pet Friendly Cities Allow Pets In Parks
It's unfair for a dog who's been pounding the pavement all day to be told that sniffing the nice, green grass isn't allowed. Central Park in New York, Balboa Park in San Diego … some of the most impressive outdoor spaces in the country … are pet friendly. If you're considering visiting a city that doesn't allow pets in the city parks, keep looking.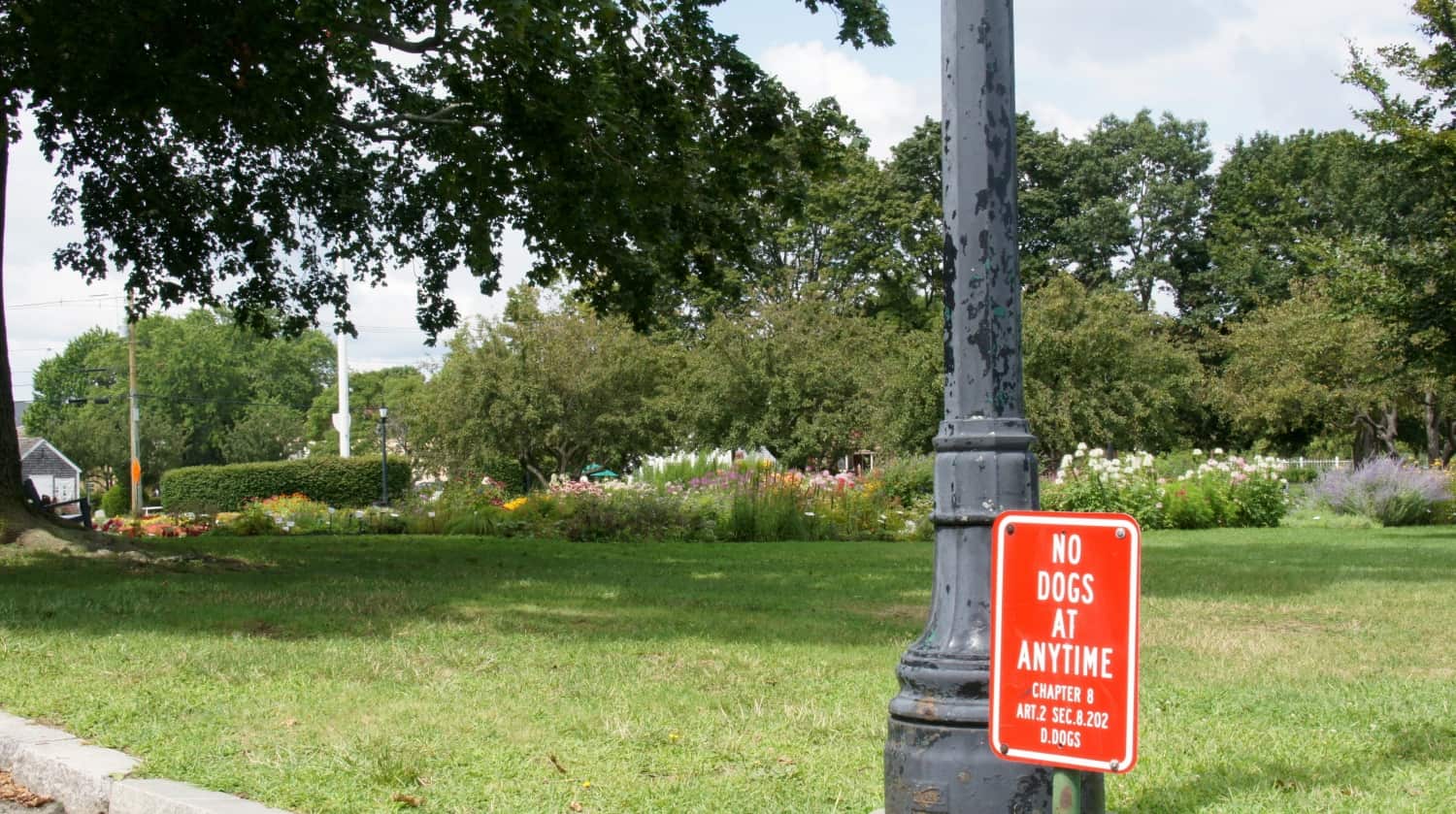 6. Promote Pet Friendly Businesses
Make it easy for pet owners to figure out where they're welcome, and I guarantee they'll show up! Cities like Annapolis, Maryland and Saratoga Springs, New York run campaigns putting stickers in the windows of every pet friendly shop and restaurant in town. This is a fantastic way for businesses to quickly communicate their pet friendliness, and provides pet travelers with a nice welcome when exploring downtown.
7. Fun Places To Walk
Pets aren't much for sitting around, and cities that are really pet friendly provide a place to stretch your legs. We've followed the trolley route around Savannah, struck out on the Freedom Trail in Boston, taken a scenic stroll toward the mountains in Salida, and enjoyed the lake district in Minneapolis. Each of these walks celebrates what makes that town or city unique. And seeing it with your pets makes it extra special.
READ MORE ⇒ Top 10 Cities for Pet Friendly Urban Hiking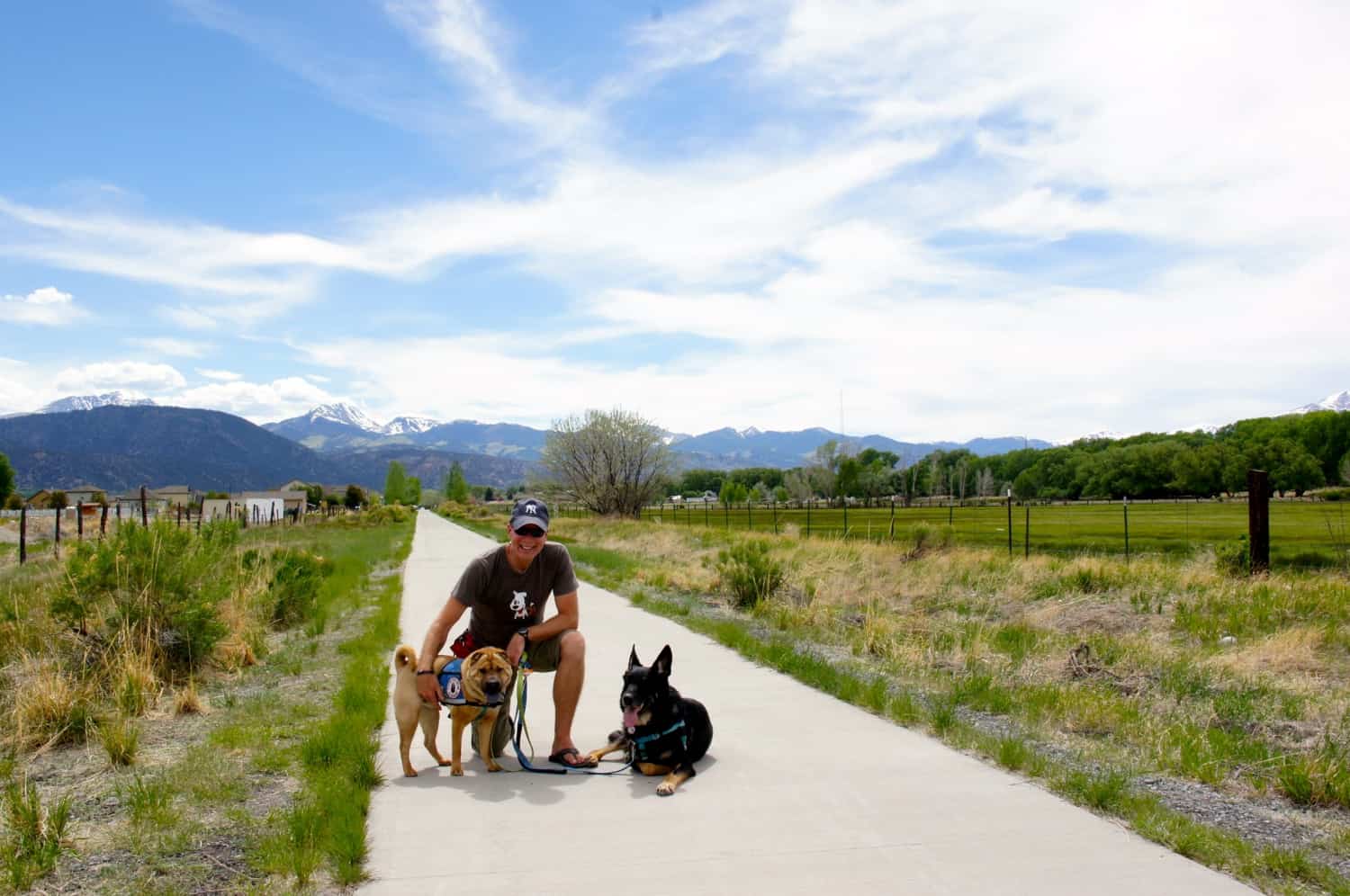 8. A Park To Call Their Own
For a lot of pet travelers, there's no better sight at the end of a long day in the car than an off-leash dog park. Where better for a pup to burn of some energy while socializing with the other dogs? It doesn't have to be fancy – it just needs to be a safe place where a dog can be a dog.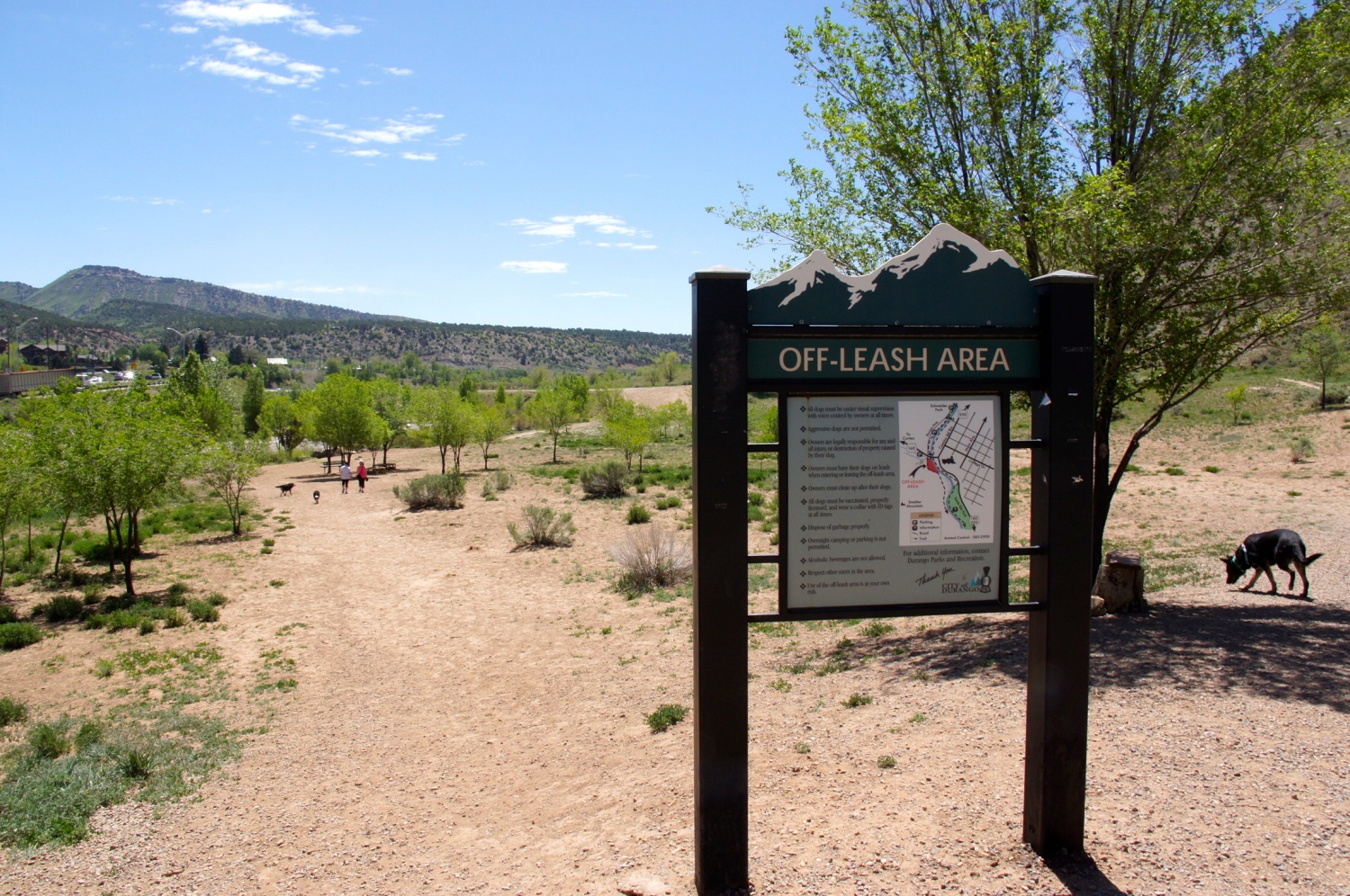 9. Pet Friendly Accommodations
At the end of the day, you'll need a comfortable place to stay. And whatever city you decide to visit should have accommodations that meet your needs. From pet friendly hotels, motels, and vacation properties to RV parks and campgrounds, when it comes to lodging options some cities have more options than others.
Not all cities are created equal when it comes to being pet friendly. And we want your trip to be even better than you imagine! Doing your research and digging into the specifics will help ensure you and your pets have the best time possible on your urban getaway!
(Visited 4,992 times, 1 visits today)