Take your pup on a dream road trip! Visit our picks for best dog parks in America, and make your furry travel buddy the happiest dog in the world.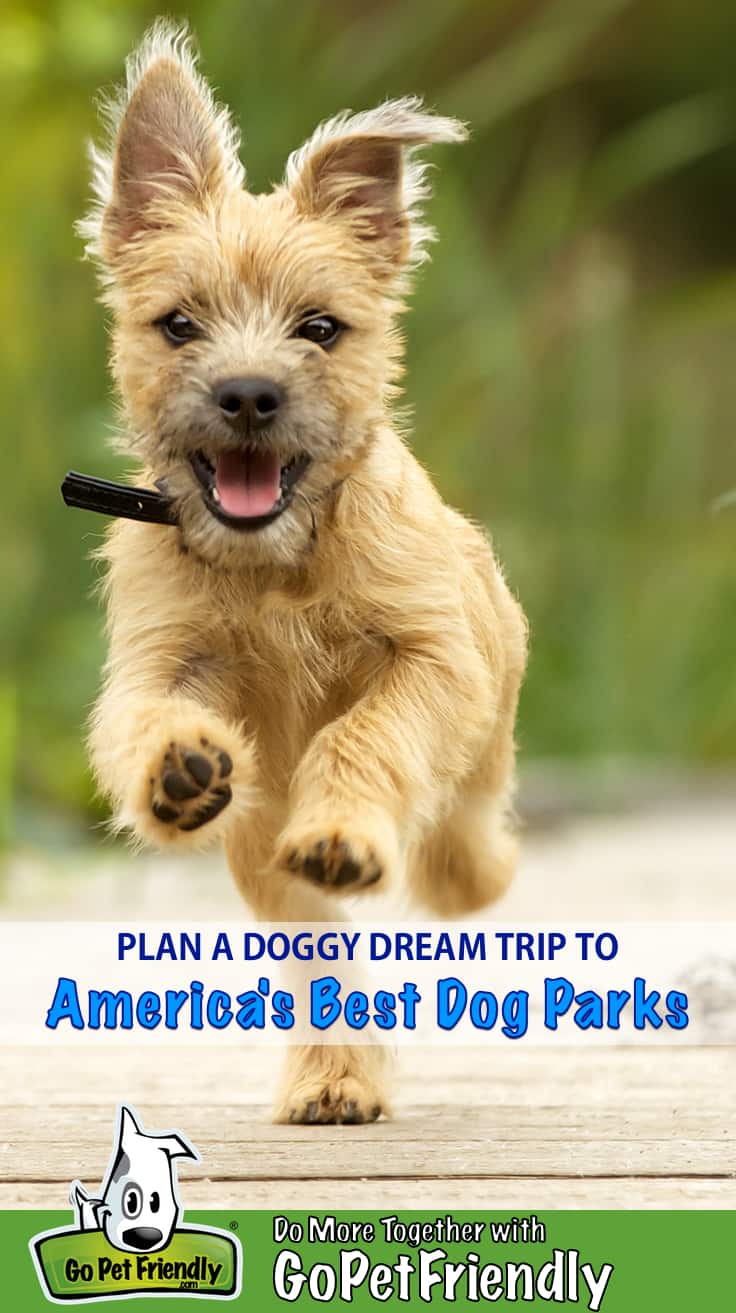 Looking for truly unique travel experience, where your dog can socialize with other canines and enjoy a little off-leash freedom? America's best dog parks are just the place!
Across the country, communities have recognized the benefits that dog parks bring to their residents. So nearly everywhere you go, there's an off-leash area dedicated to canines.
But what sets the best dog parks apart? They offer more than some fencing and a space to run free. The best parks go above and beyond to make your visit a memorable experience. Below you'll find our choices for America's top dog parks, listed from from east to west.
The Best Dog Parks in America
Before You Go
No matter which of the best dog parks you visit, always remember to:
Pick up after your dog and properly dispose of waste.
Play nice! Don't let your dog chase birds, squirrels, or other wildlife.
Be sure to carry up-to-date proof of a dog license and rabies vaccination.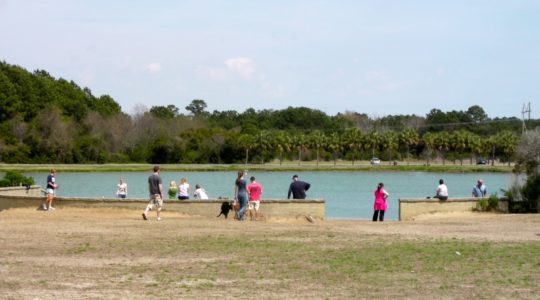 277 Peabody Drive, Seal Harbor, Maine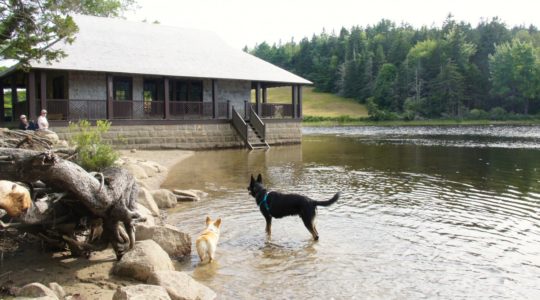 At Little Long Pond you'll find 17 acres of meadows, 12 acres of marsh, and nearly 1,000 acres of forest. Sharing a border with Acadia National Park, the grounds, carriage roads, and trails are open year round from dawn to dusk.
Dogs under voice control are allowed off-leash and can can swim in Little Long Pond at one of the four designated areas. Waste bags/stations are available at the Main Gate and the Upper Lot. Note that dogs are not allowed in the Preserve Gardens.
READ MORE ⇒ Visiting Acadia National Park With Pets
500 E 9th Street, New York, New York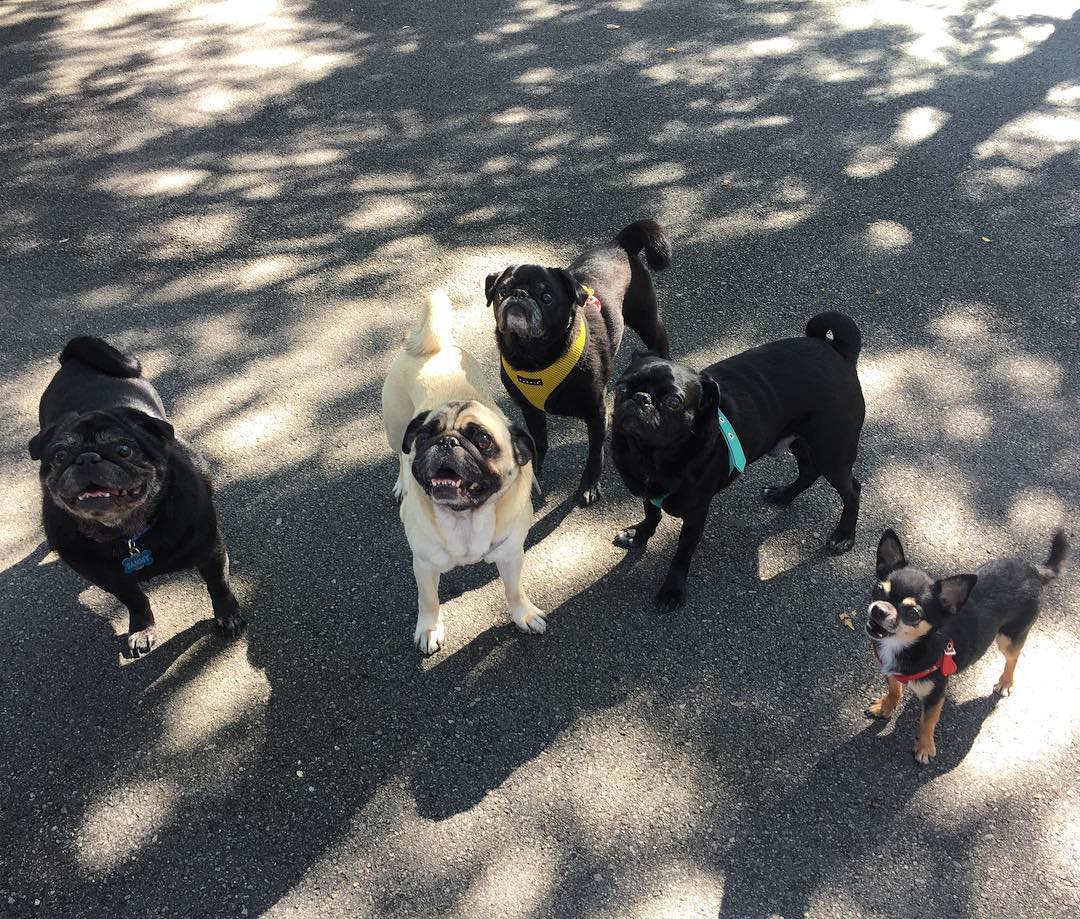 New York City's first and largest dog run located in NYC's Tompkins Square Park. With a state-of-the-art running surface composed of decomposed granite sand, large and small dog runs, three swimming pools, picnic tables, and bath areas, this is one of the best dog parks in America!
READ MORE ⇒ More Dog Parks In New York
227 US-6, Provincetown, Massachusetts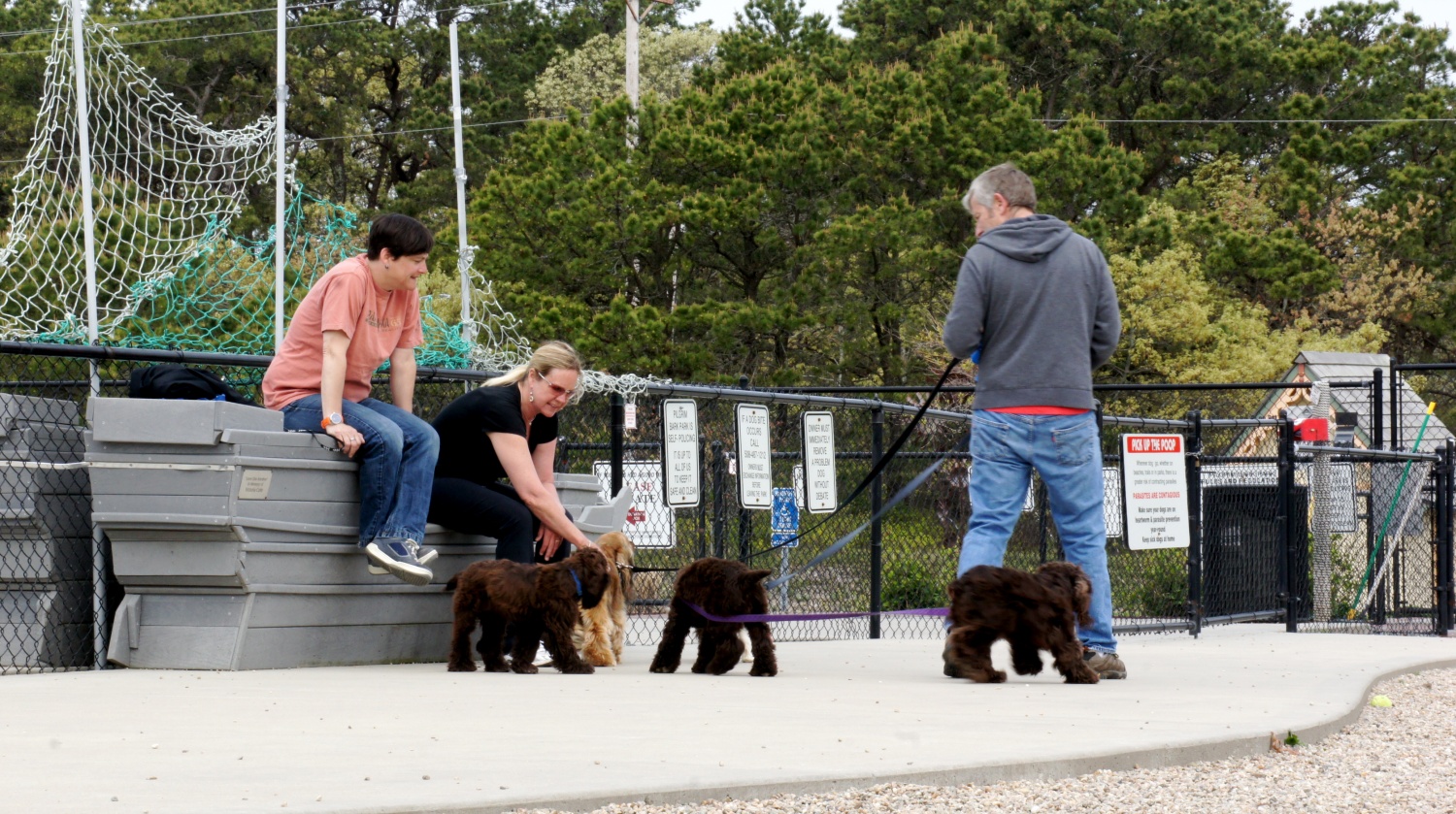 Not only is Provincetown extremely pet friendly, but it's dog park has been recognized as one of the nation's best! Pilgrim Bark Park features benches, poop bag stations, kiosks, signage and a super-sized doghouse all designed by local artists.
The one-acre park is open daily from dawn to dusk, and has a separate area for small dogs.
After playing at the park, stroll down Commercial Street for a bite to eat at a pet friendly restaurant.
READ MORE ⇒ More Dog Friendly Things To Do In P-Town
143 Parks Road, St. Johnsbury, Vermont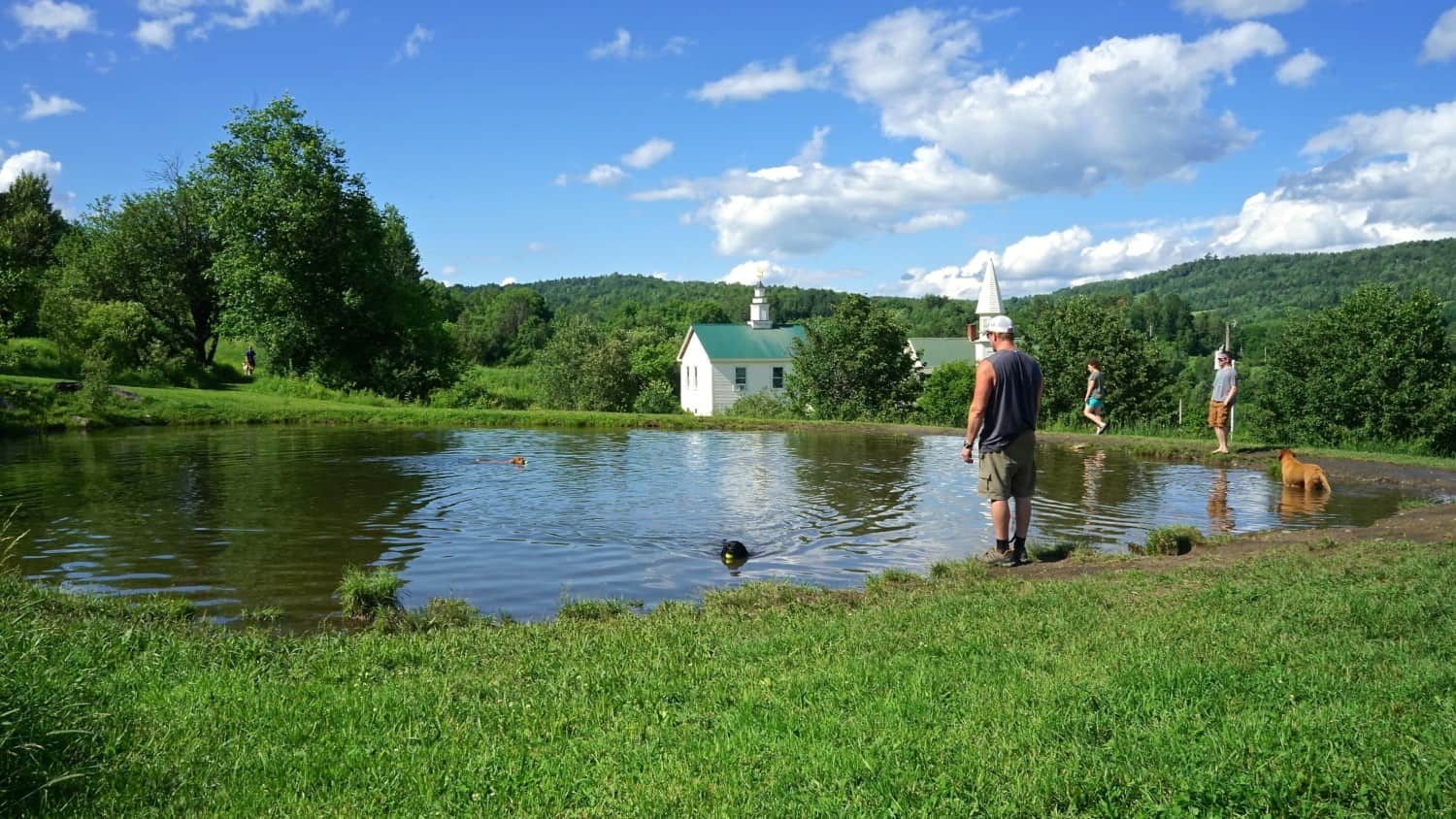 The Dog Mountain website says it best: "Dogs are not just welcome here, they are cherished!" The 150-acre grounds are always open to the public, and dogs can run, play, and swim in the pond. There are hiking trails, quiet retreats, and tranquil views of the lovely surroundings. Pets are also welcome inside the chapel and the gallery.
In the summer, Dog Mountain hosts free concerts. Of course, they're dog and family friendly, and a beer tent and food trucks are available. Check their website for dates and times!
READ MORE ⇒ What's It Like To Visit Dog Mountain?
641 Airport Road, Fernandina Beach, Florida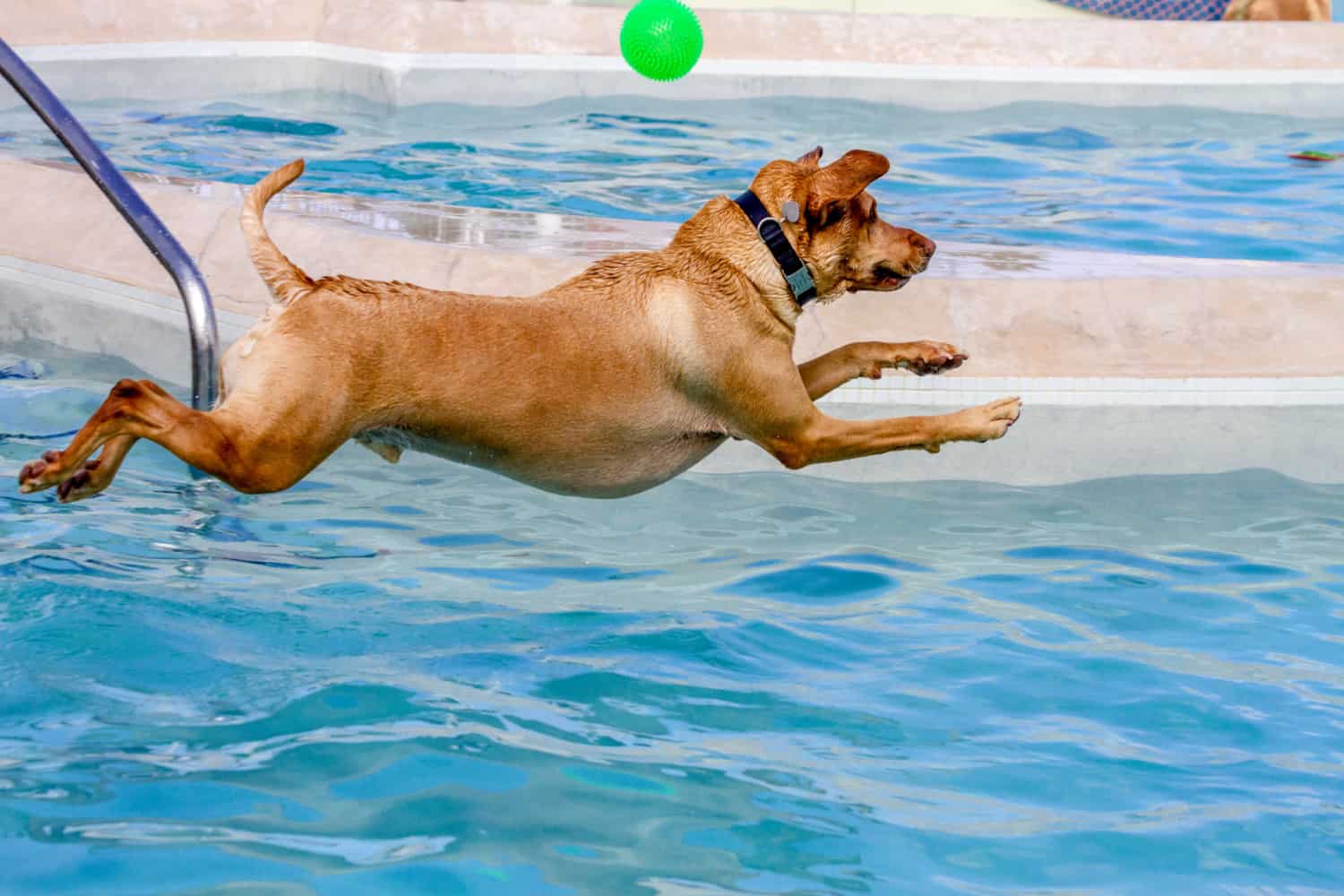 The highlight of this 1.3-acre dog park is its bone-shaped swimming pool. There are also four bathing stations, a small-dog play area with waterfall pool, a training area, and an on-site adoption center.
Visitors are welcome to purchase a day pass for $10.50 plus $5 per additional dog. All proceeds benefit Nassau Humane Society.
5027 Stow Road, Stow, Ohio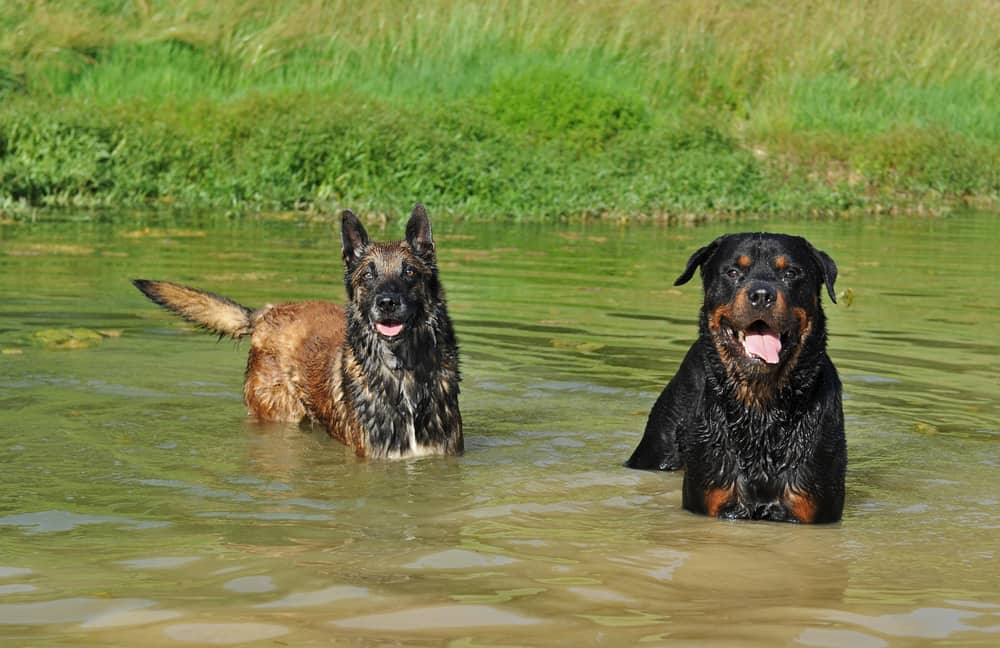 Bow Wow Beach's 3-acre pond and sandy beach make it one of the best dogs parks in America! And with 7.5 grassy acres to explore, your pup will have plenty of space to run and play. There are also separate areas for large and small dogs, and dog washing stations to rinse your pup off before he hops back in the car.
The park is open from 8am to dusk from Mid-March through December 1st (weather permitting), except on Thursday mornings when the park is closed for maintenance. Check their website for more information.
Trinity and Raleigh-Lagrange Road, Memphis, Tennessee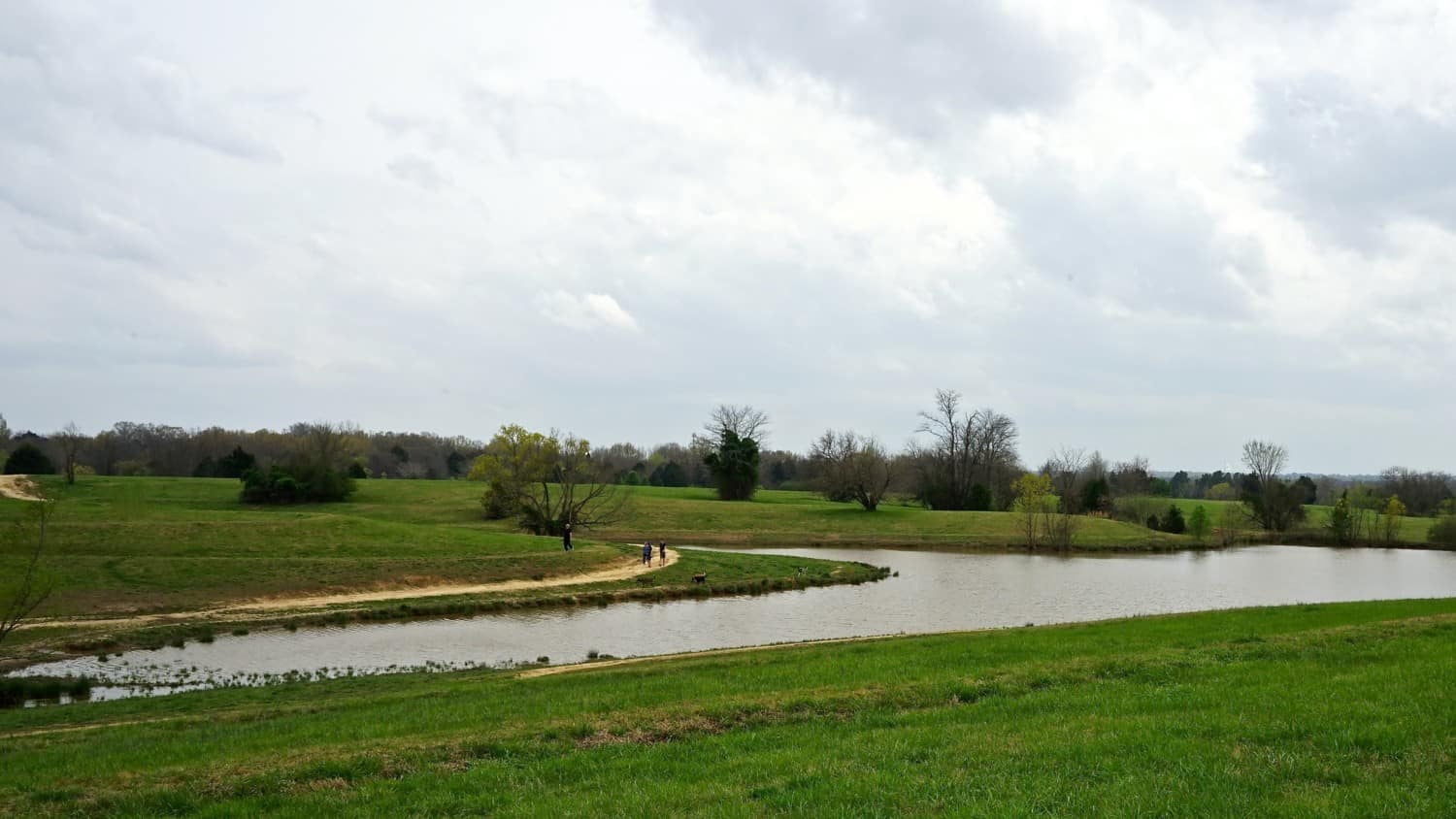 The Outback provides more than 100 acres of off-leash dog fun. With access to trails, lakes, and ponds, your pup will find plenty to explore. When your pal is ready to see more of the park, rinse him off at the dog wash station, and then enjoy lunch at Cheffie's Café, a grab-and-go eatery overlooking Hyde Lake.
If your pup is ready for another walk after lunch, mosey the 2-mile paved trail around the lake. Or rent a kayak, canoe, or paddleboard and check out the views from the water!
READ MORE ⇒ Exploring Shelby Farms Park With Dogs
11750 Zachary Lane N, Champlin, Minnesota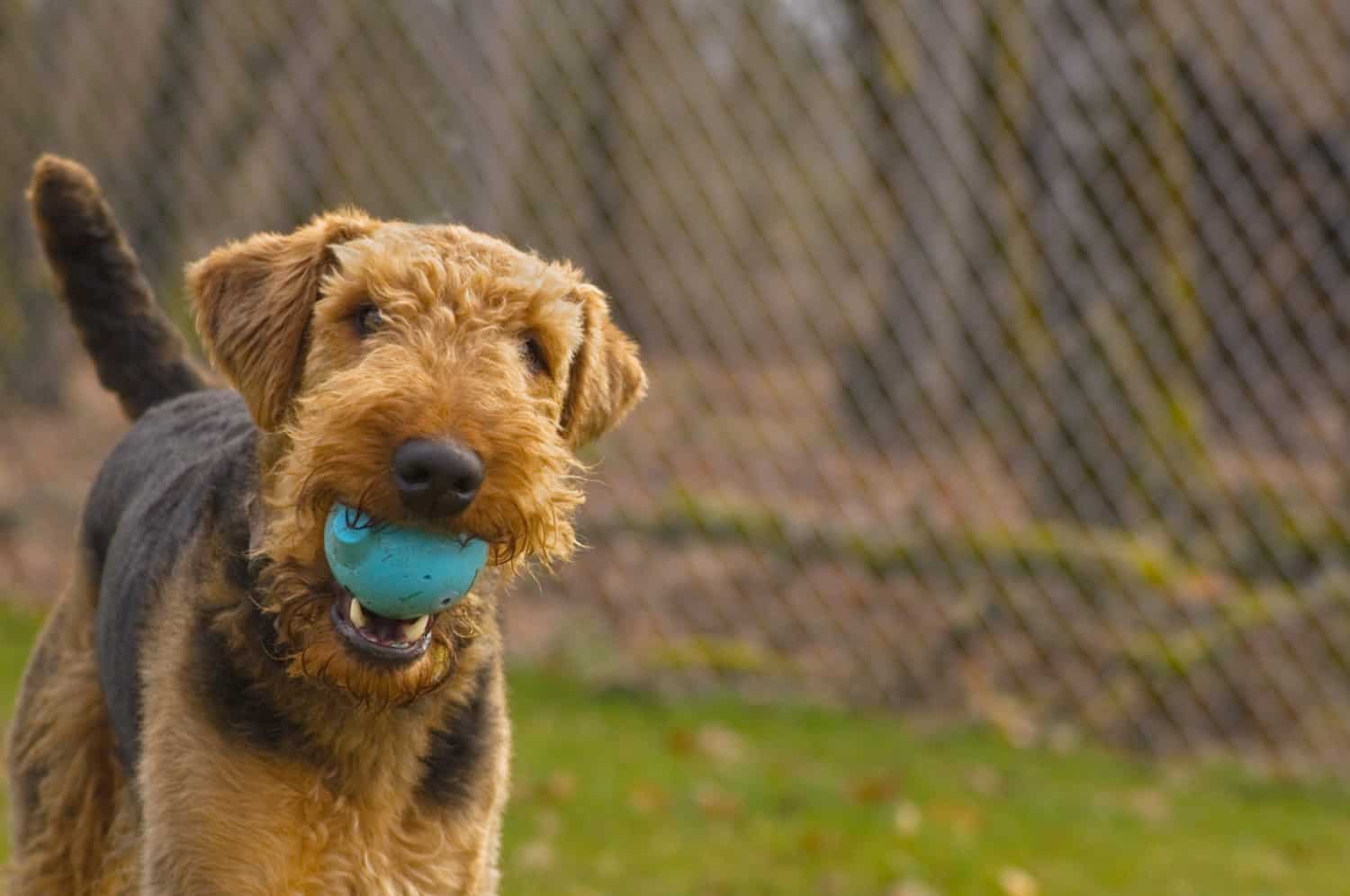 Located within the Elm Creek Park Reserve, the off-leash area offers 29 fenced acres where dogs can run. There is a separate area for small and frail dogs, and a fenced wetland pond for dogs to splash.
Daily passes are required and can be purchased on the Three Rivers Park District website.
2100 Barton Springs Road, Austin, Texas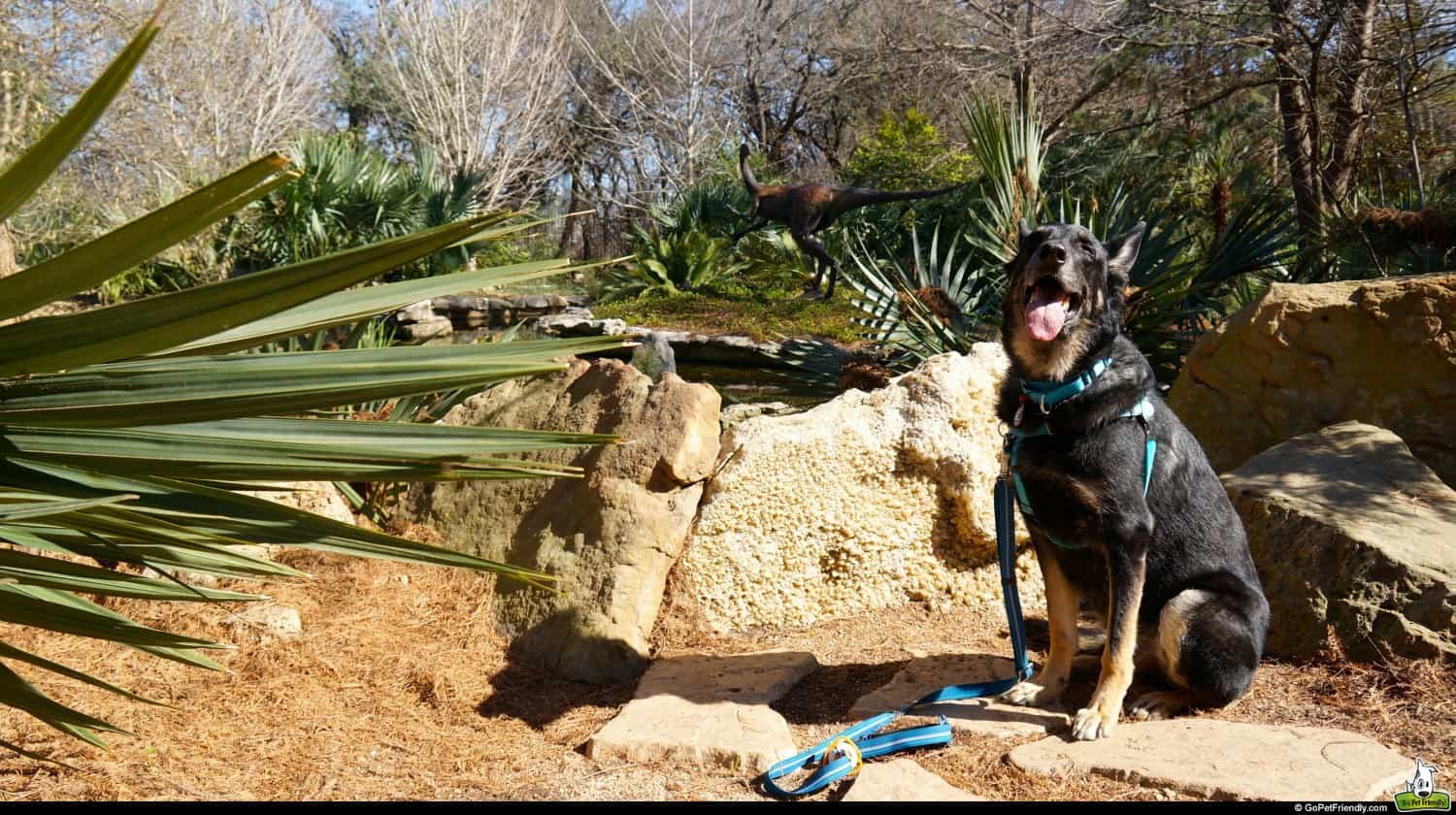 This 350-acre park is where Austinites and their dogs come to play. Whether you're planning a picnic, flying a kite, or meeting friends for a soccer match, and your dog is welcome to join you – off-leash!
The park is split by Barton Springs Road, and there is no fence. The area to the north side of the road is off-leash. On the south side of the road, dogs must be kept on-leash, except in the creek where pups are welcome to splash.
READ MORE ⇒ Top Dog Friendly Things To Do In Austin
South Entrance Road, Aurora, Colorado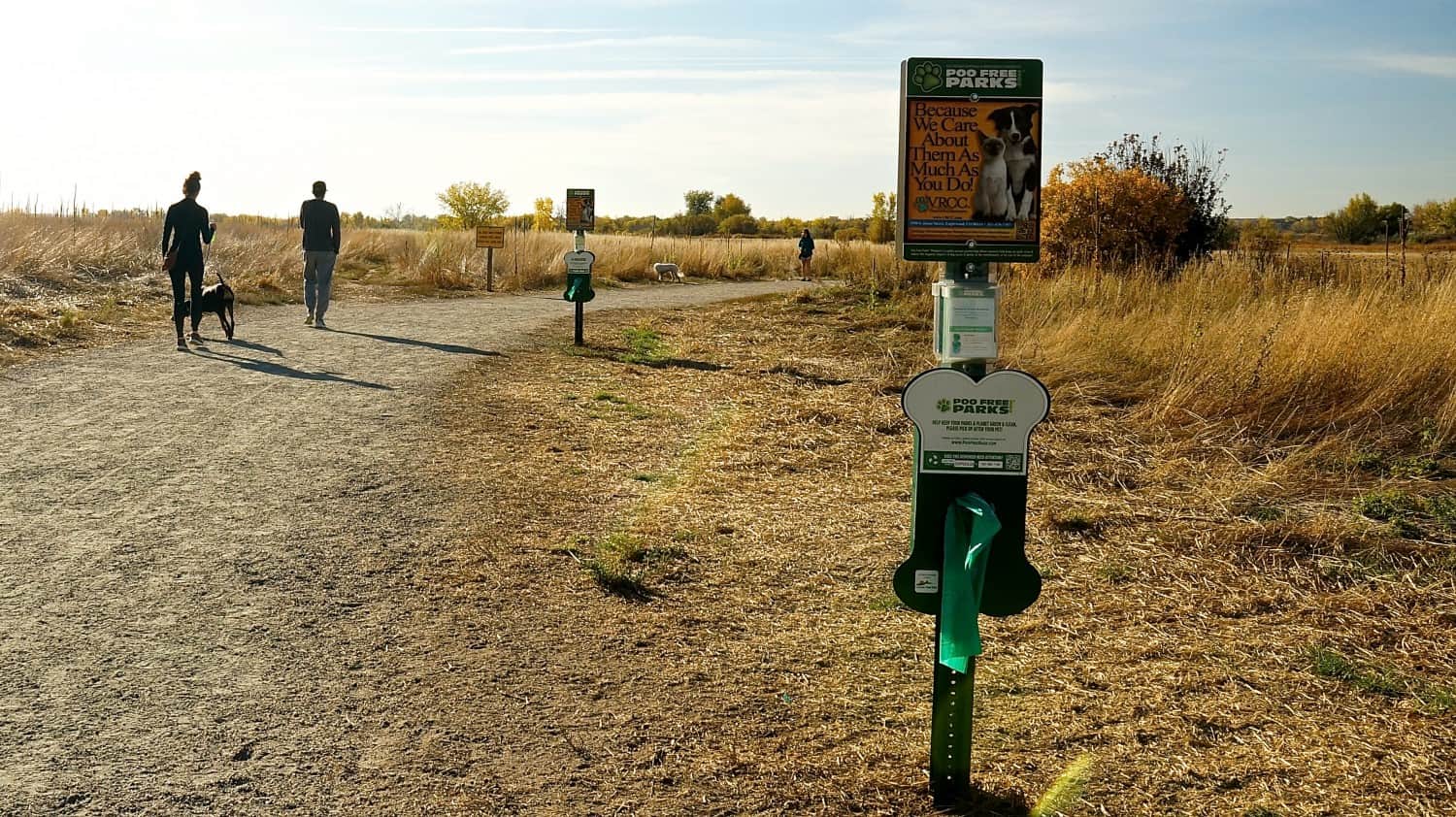 The Cherry Creek Dog Off-Leash Area is located within Cherry Creek State Park, just outside Denver, Colorado. (Admission to the state park, as well as a $3 day pass to the off-leash area is required and can be purchased online.)
This 107-acre off-leash area is completely fenced, has a 2+ mile loop trail, and a creek perfect for splashing. It's so much fun you'll want to stay in the state park campground and visit more than once!
READ MORE ⇒ Denver Lifted Its Pit Bull Ban – Should You Go?
2nd Street and Armory Road, Whitefish, Montana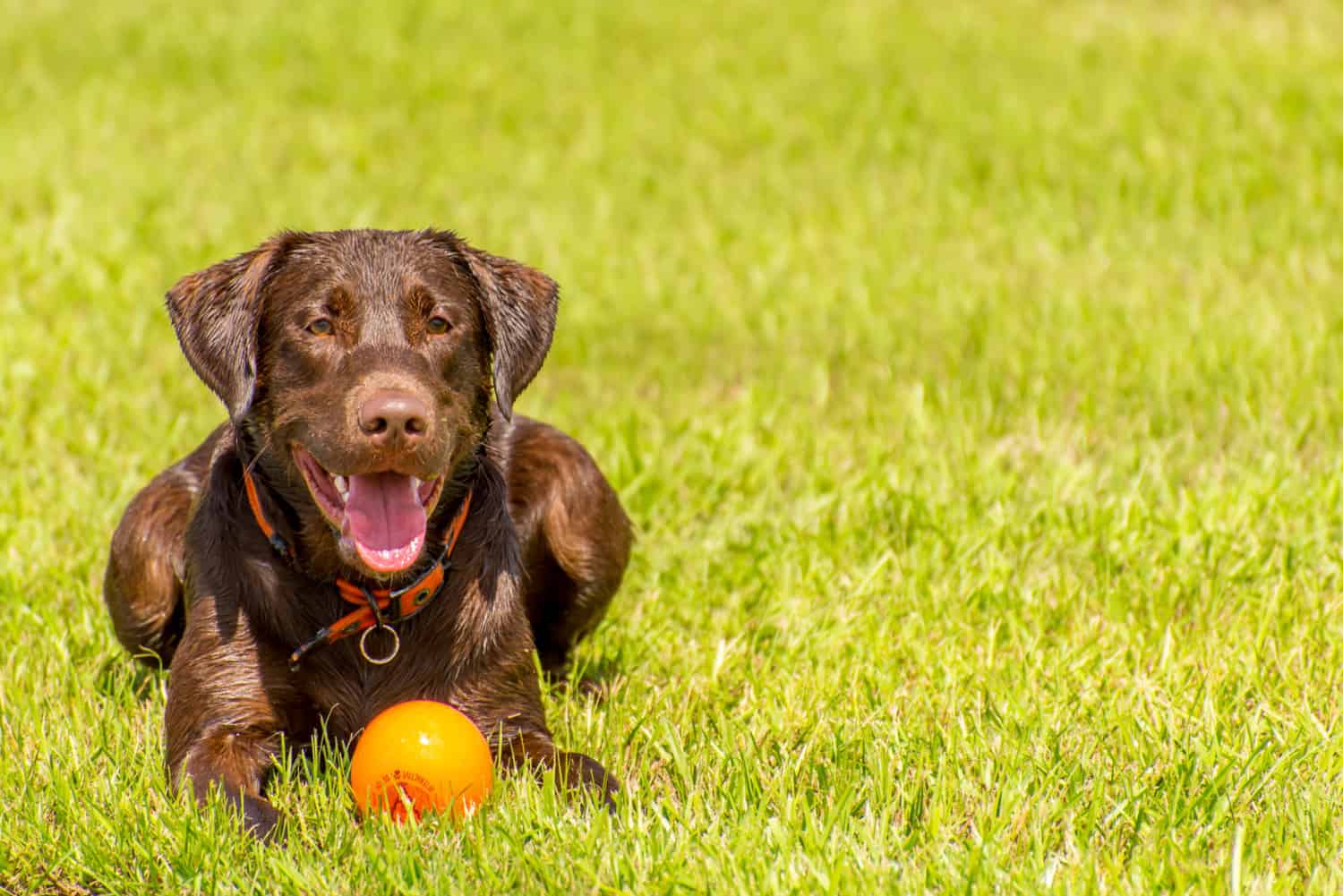 The Hugh Rogers WAG Park has everything you could ask for in a dog park. A small dog area, agility course, dog wash, and swimming pond are set on five beautiful acres. You get all of this, and the absolutely stunning backdrop of the Rocky Mountains.
950 Soldiers Pass Road, Sedona, Arizona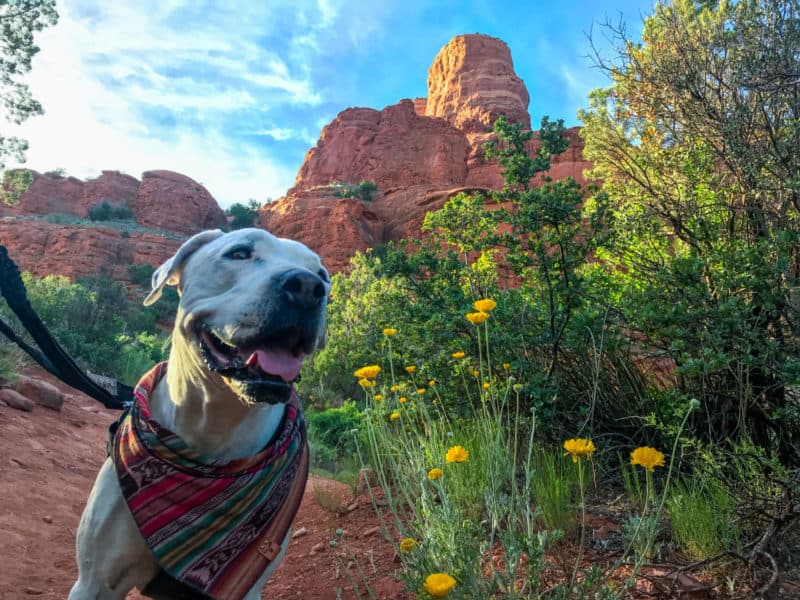 Beautiful scenery, separate areas for large and small dogs, water stations, benches, a large shade structure, and a fenced hiking area combine to make this one of America's best dog parks.
Set in Sedona's red rocks, the park also provides access to hiking trails across the street – dogs on leash, please!
READ MORE ⇒ Dog Friendly Hiking Trails in Sedona
8714 87th Avenue SW, Lakewood, Washington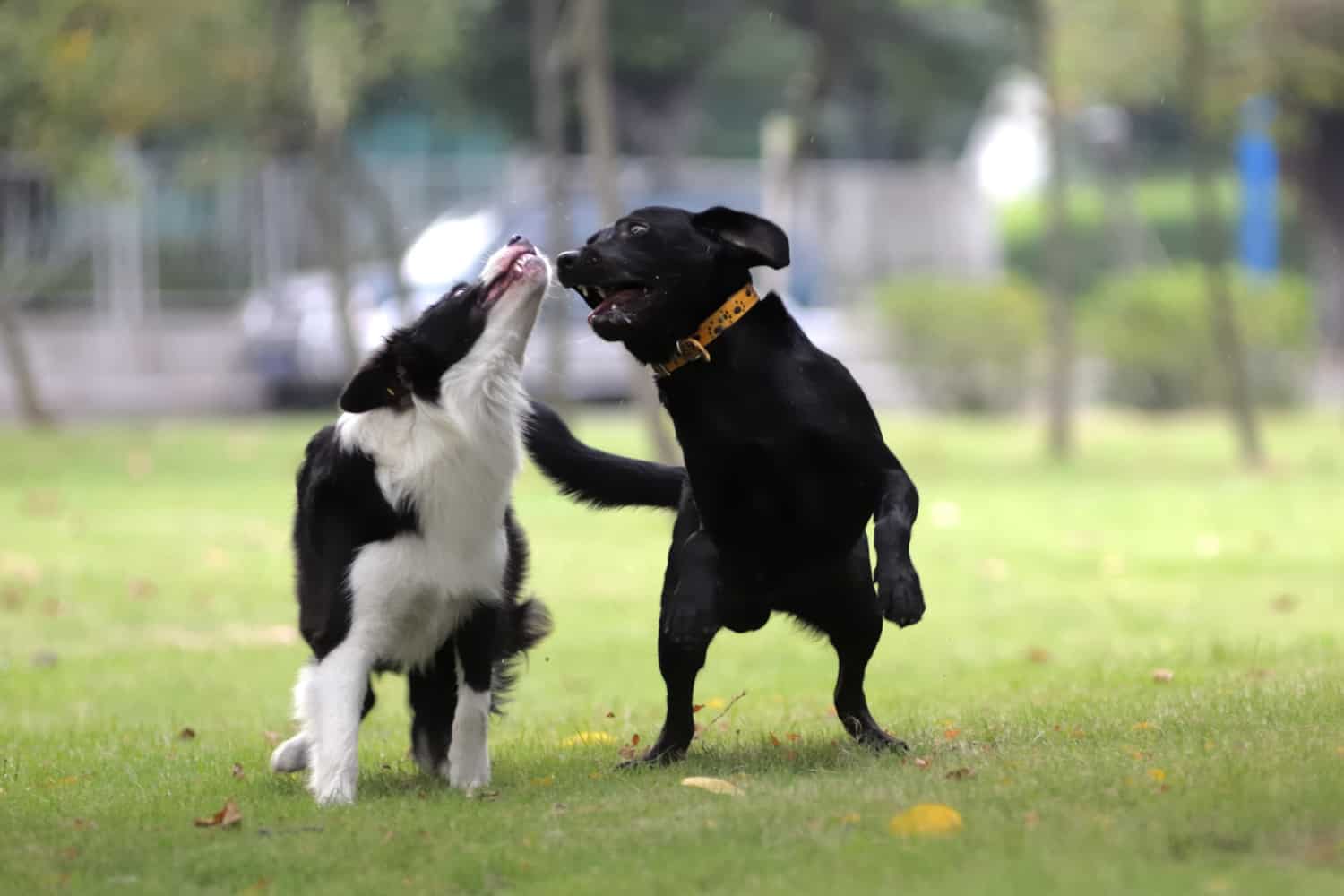 At 22 acres, and with separate areas for large and small dogs, Fort Steilacoom is the perfect pooch playground! The dog park is fenced and landscaped with bushes, trees, logs, water fountains, and benches.
After romping in the dog park, snap on your pup's leash and enjoy the paved walking trail around Waughop Lake. Or check out one of the other trails in the park.
2701 Isabel Street, Richmond, California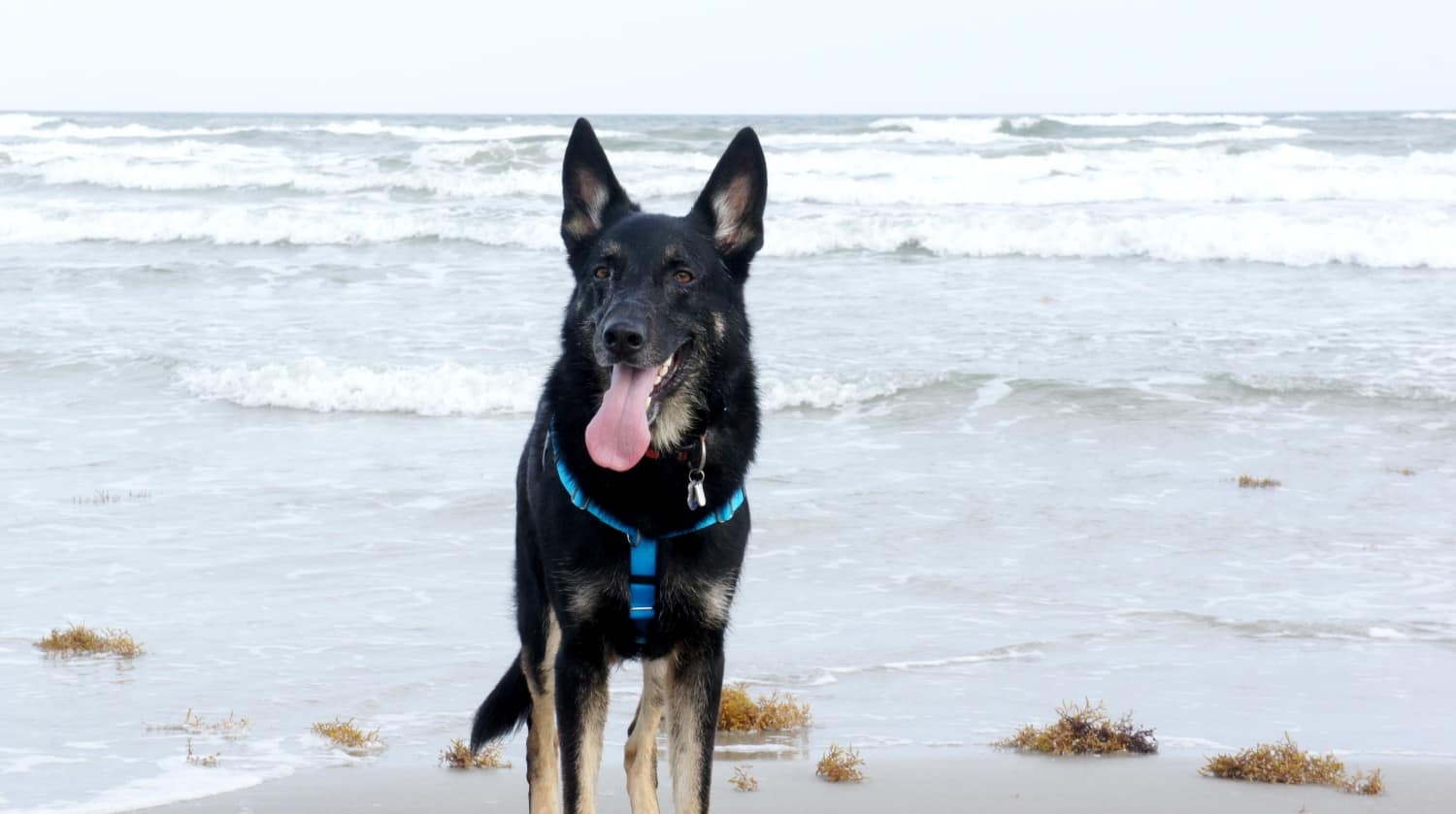 Dogs are welcome to explore this popular 23-acre park without their leashes, as long as they respond to voice commands. Enjoy views of the Golden Gate Bridge, Marin County, and Brooks Island from the parks trails.
Dirty dog? Look for Mudpuppy's Tub & Scrub, a dog washing and dog-centric shop. Get a full service or do-it-yourself dog bath, plus toys, treats, and supplies.
The Sit & Stay Cafe is located next door to Mudpuppy's and offers treats for you and your best friend. Try their espresso drinks, coffee, pastries, sandwiches, smoothies, soups, chili, cookies, or ice cream.
Things to Watch Out For
Even in a fenced dog park, your pup should have a solid recall before you remove his leash. If you've ever tried running while bent over, you'll understand why! Chasing your dog is no fun – even in a small area. And in some of the large parks, collecting your pooch would be extremely difficult if he didn't come back voluntarily.
Remember that not all dogs enjoy the dog park. Your pup's body language will let you know if he's having fun. If the energy level of the other dogs doesn't sit well with your dog, try spending some one-on-one time instead.
Lots of dogs in concentrated areas can allow illnesses to spread. Get regular updates from your vet on conditions like canine influenza before exposing your dog to others.
What's Your Favorite Dog Park?
Let us know in the comments below!
(Visited 3,733 times, 1 visits today)