Hellllooooo, Austin! It's good to be back. We pulled into our winter hibernation destination just in time to close the books on 2013 and greet a brand new year. And what a time we've had since we left here back in March!
Each year our travels are different – partially because we're seeing new places – but also because, as the years roll by, we're changing, too. When we first moved into the RV, we were like kids who'd just discovered summer break … we couldn't sit still! There was so much to see and do and see – and we just didn't know how long we might have to take it all in. There was no time to waste! So, 22,000 miles later, 2011 ended up looking like this:
Whole lee cow!! Just looking at that map is exhausting. I honestly have no idea how we did that.
By 2012 we'd started to find our groove. Somewhere along the way it hit us that we could travel as long as we wanted, so spending time uncovering what made each destination unique became part of the fun. That being said, we still covered more than 13,000 miles, and 2012 ended up looking like this: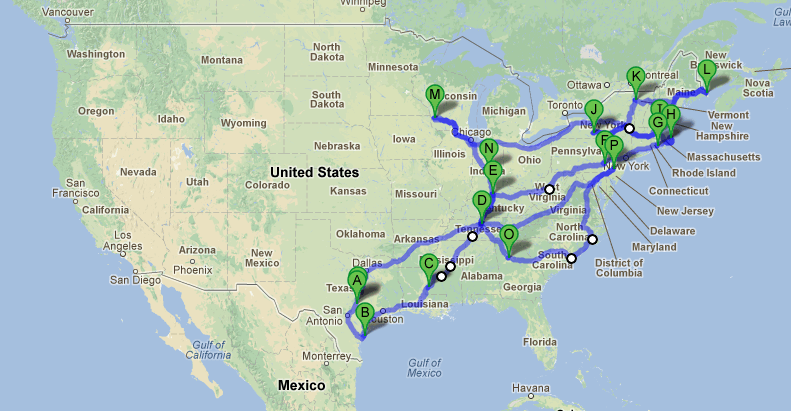 When we left Austin on March 16th to begin the 2013 travel season, we didn't have much of a plan – and that's exactly the way we wanted it! For us, traveling is a lot more fun when we're not tied into reservations weeks in advance and can be spontaneous about where we go and when. It turns out that this was our best season yet! Here's what it looked like: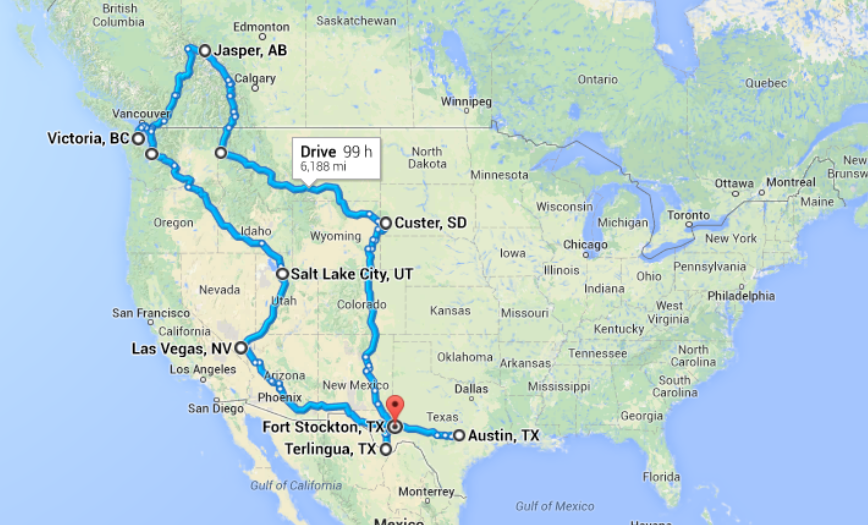 A lovely loop, wouldn't you agree? We drove the RV just under 10,000 miles – way down from the previous year – partially because we started towing the car behind the Winnebago. Suddenly, day-trips and short jaunts became a lot easier. Using the RV as a home base, we can really dig in and explore each new location. We're staying places longer, but seeing a lot more.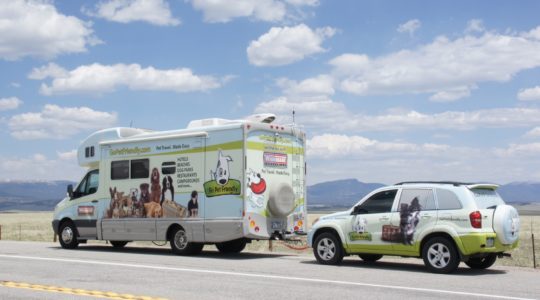 Our very first stop was one of the highlights of the entire year – Far West Texas. We absolutely loved it and have been looking forward to going back ever since the summer swelter drove us out. Our plan is to make this the first stop of the 2014 travel season as well.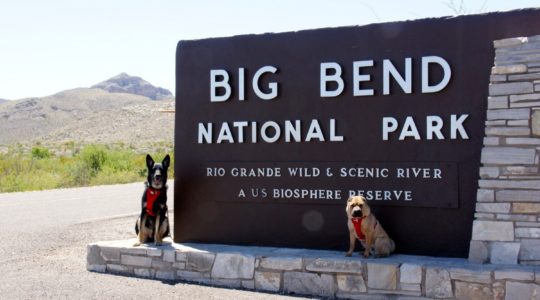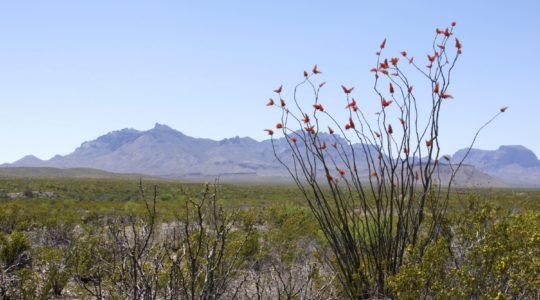 From there we headed north to New Mexico to see White Sands and spend some time in Albuquerque. Then we were off to Colorado, where Durango and Telluride really nocked our socks off.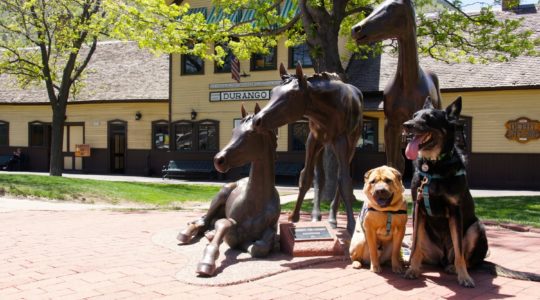 When you're within striking distance and you love the Black Hills of South Dakota as much as I do, you don't let an opportunity to visit pass you by. So, from Colorado, we stuck to the northbound trail and spent a glorious week in Custer State Park and Rapid City. The hike from Lover's Leap was one of our most memorable of the year when we got caught in a downpour, complete with hail. It was one of the funniest experiences we had this year.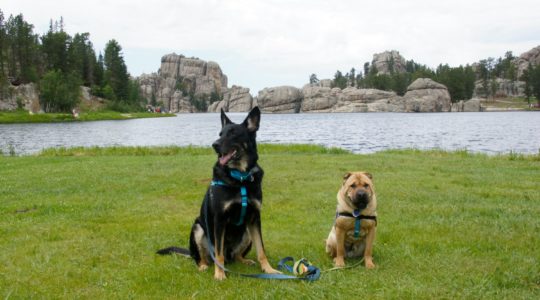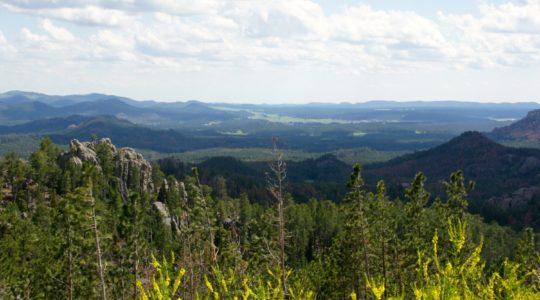 My whole life I can remember Grandma telling me that the prettiest place she'd ever been was Coeur d' Alene, Idaho, and this was the year I finally got to see it with my own eyes … and hers. This spot will always hold a special place in my heart for the connection it gives me to her.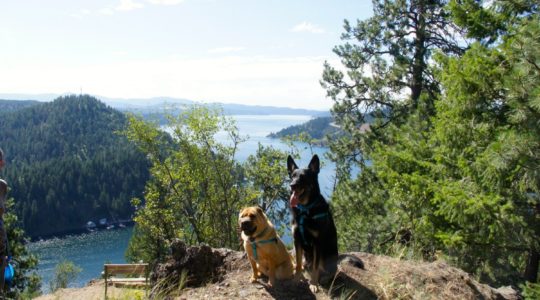 Glacier National Park has been on our bucket list since … forever, so it was amazing to finally get there. The scenery was outstanding, and, though we couldn't do as much exploring as we would have liked with the dogs, we found several day-trip options in the area that made our visit a lot of fun.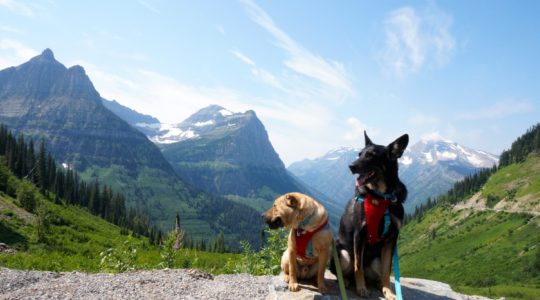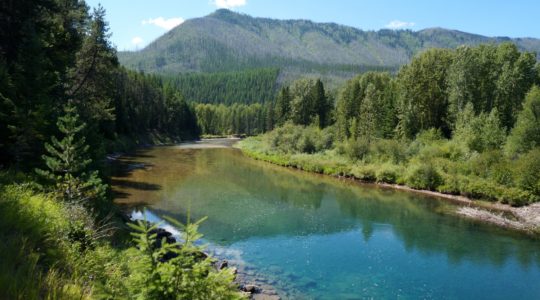 The theme of 2013 was, "It just keeps getting better!" and heading from Glacier into the Canadian Rockies was no exception. I have never before been in a place that more completely hit the trifecta for exceptional pet friendliness, breathtaking scenery, and entertainment options beyond your wildest dreams. From Calgary to Banff to Lake Louise and Jasper – I spent two weeks here completely awestruck.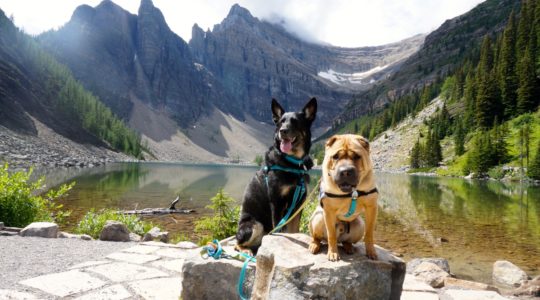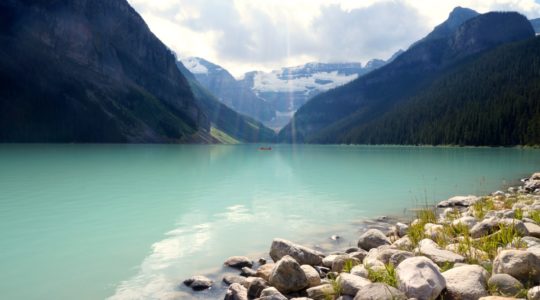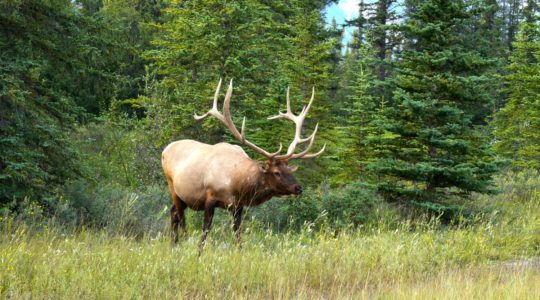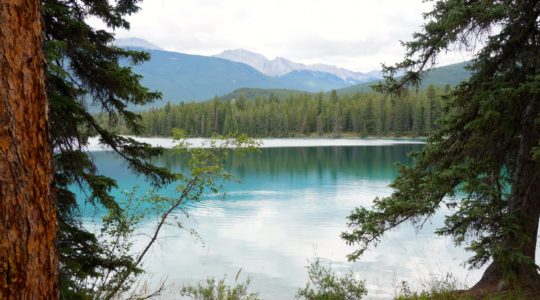 At the end of August we had to cut across British Columbia to make my uncle's wedding in Seattle, which gave us the chance to spend some quality time with family and explore gorgeous West Seattle in the process!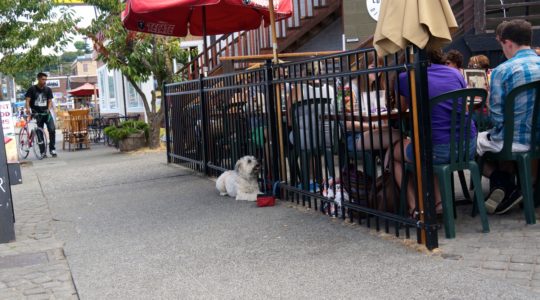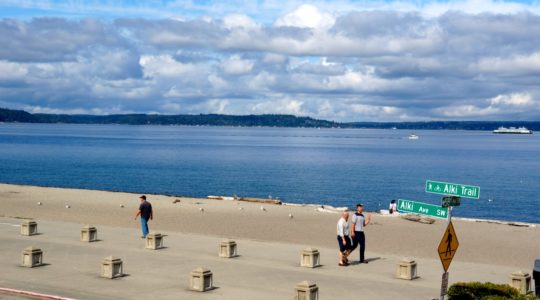 And, with summer coming to an end, we made one last run across the border to Victoria, before we started heading south ahead of the frigid temperatures.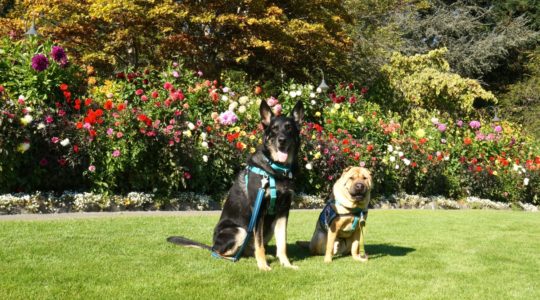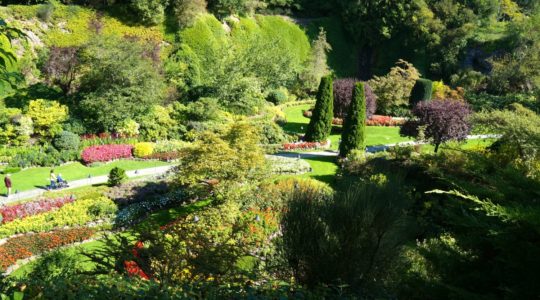 As we scurried toward our winter hibernation grounds, we made a decision that will surely change the way we travel in the future … we traded-in our little Winnebago View and bought an Itasca Meridian. We're now committed to full-time travel for the foreseeable future, and we're looking forward to the new perspective this will bring for the 2014 travel season.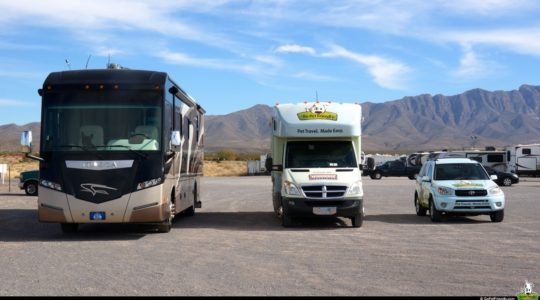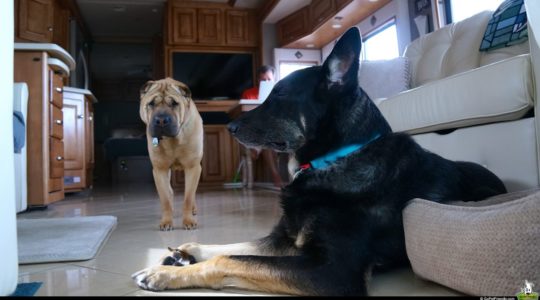 Planning a pet friendly trip of your own? We'll make it easy:
Pet Friendly Hotels | Pet Friendly Destinations | Pet Friendly Activities
Amazon Affiliate Disclosure: GoPetFriendly.com LLC is a participant in the Amazon Services LLC Associates Program, an affiliate advertising program designed to provide a means for website owners to earn advertising fees by advertising and linking to amazon.com, audible.com, and any other website that may be affiliated with Amazon Service LLC Associates Program. As an Amazon Associate, the owner of this site earns a commission from qualifying purchases.
(Visited 364 times, 1 visits today)