We're back in Austin!
Pulling into town eleven months – and more than 8,000 miles later – brings us full circle on the 2014 travel season. Though we're chomping at the bit to head out every Spring, we always look forward to coming back to one of the most dog friendly cities in the country. This is our fourth winter break in Austin, and booking a two-month pause from our non-stop life style gives us the chance to appreciate where we've been and gear up for next travel season.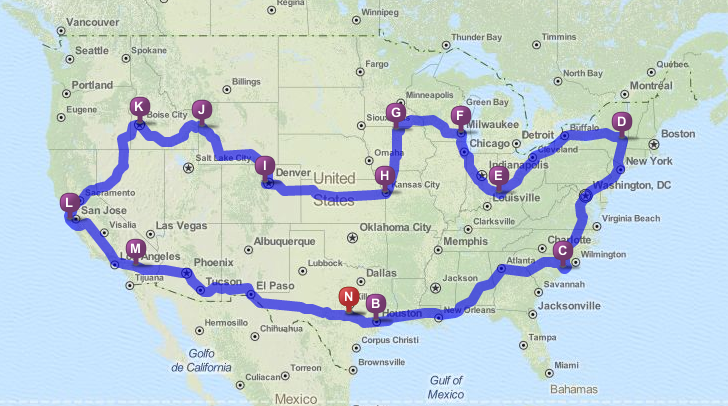 We made a perfectly lovely loop of the country this year, enjoyed visiting lots of friends and family, and had a fabulous time along the way!
Right out of the box we hit the beach in Myrtle Beach, North Carolina … then we headed up the coast, back to our old stomping grounds in Philadelphia.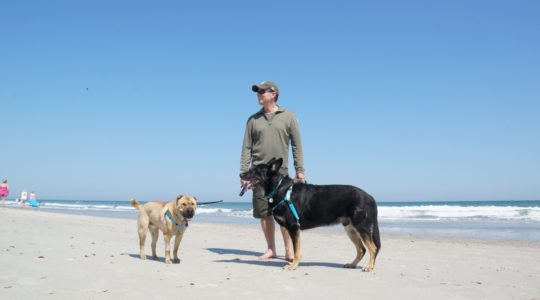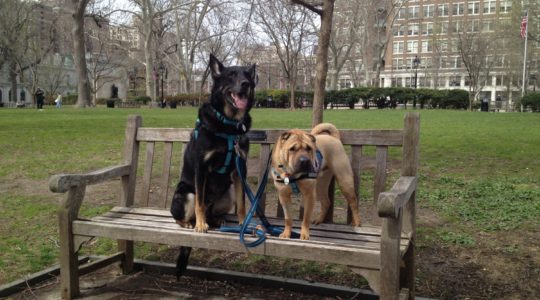 Our next stop was one of our favorites of 2014 – exploring the many dog friendly activities in the Hudson Valley, and just after that we dropped the boys off with good friends so we could fly to a family wedding.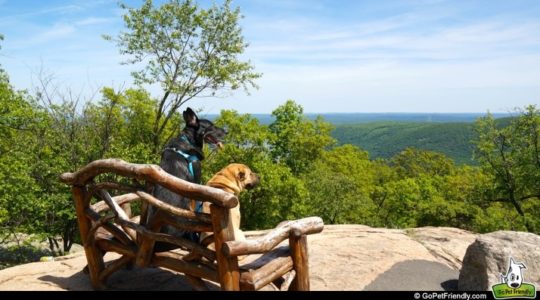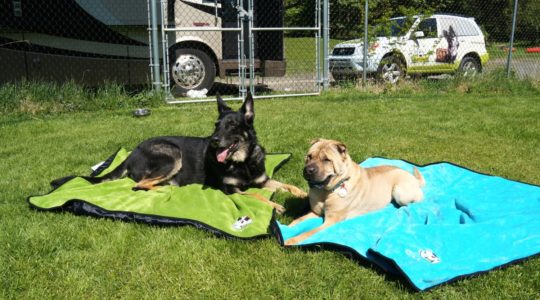 It wasn't long after our return that we took off for Cincinnati.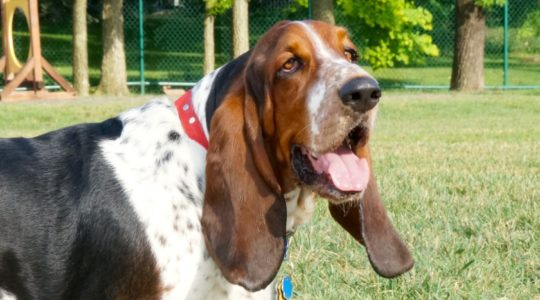 From there, we took the boys up to Milwaukee for some down-home doggy fun on Lake Michigan.
After Milwaukee, it was a hop, skip and a jump to Iowa for Winnebago's Grand National Rally, where more than 1,000 RV's packed the rally grounds and I had the opportunity to speak about the Golden Rules of Pet Travel.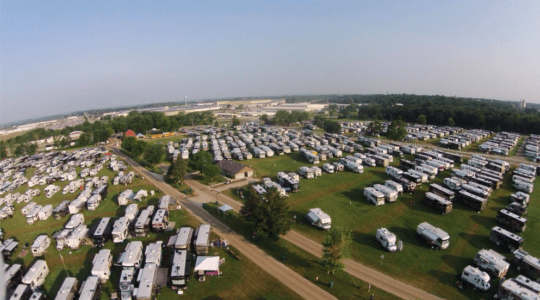 After a quick stop in Kansas City, and a three-week whirlwind of friends and family in Colorado, we headed back to the stunning scenery of the Tetons. And, this time we were successful in sniffing out some dog friendly entertainment outside the national park for Ty and Buster!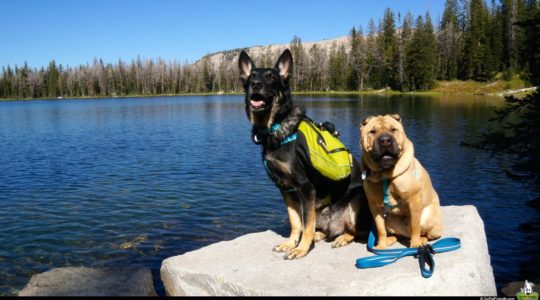 We also saw moose … a lot of moose. They were right in our campground! It was so amazing to wake up each morning, grab the camera, and walk out to meet them. I will never forget it.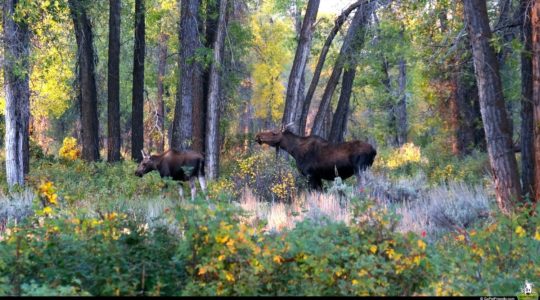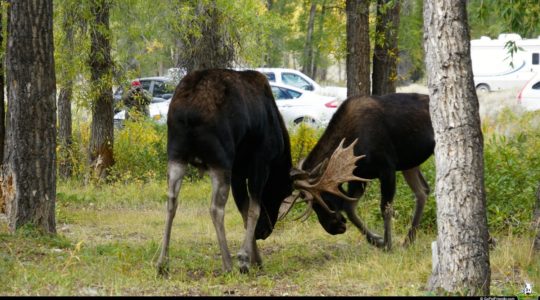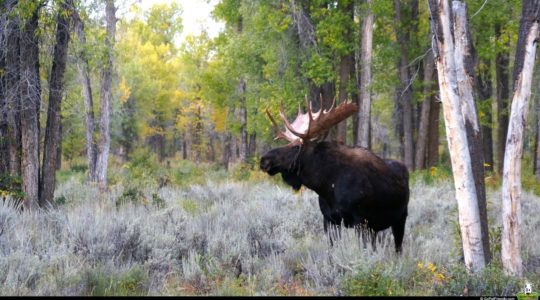 We could feel winter making it's way into the high elevations of Wyoming, so we turned the RV toward the California coast. Along the way, we spent some time in Boise, and happened upon McCall, Idaho – a dog lover's dream!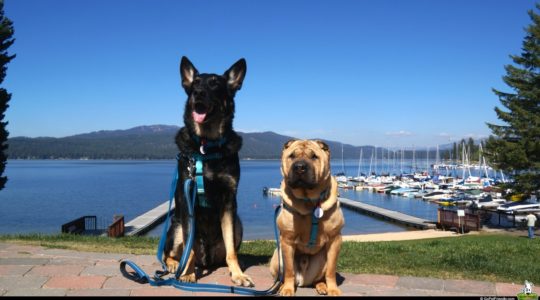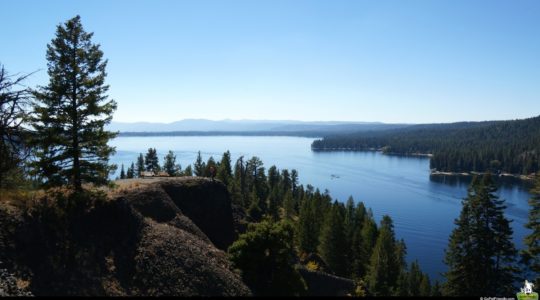 When we finally go to the west coast, the weather was perfect … so we found a spot where we could see the ocean and parked there for seven weeks.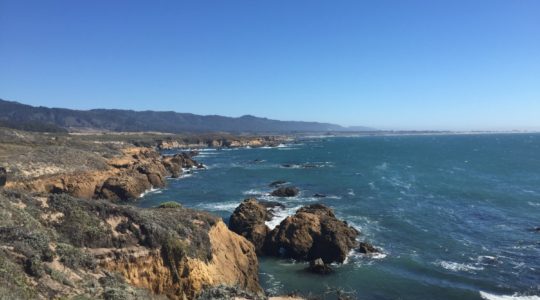 We had a blast meeting the local celebrities, checking out the area's wineries, and catching up with friends. And then, something we could never have imagined happened to us while we were on a hike.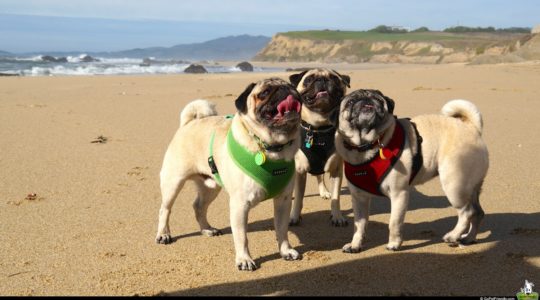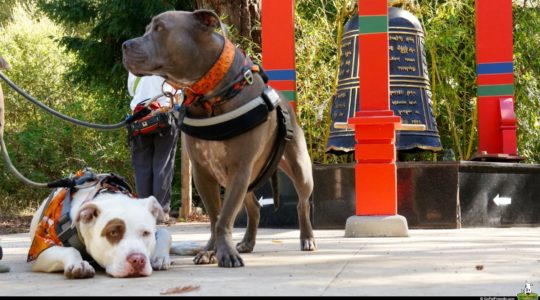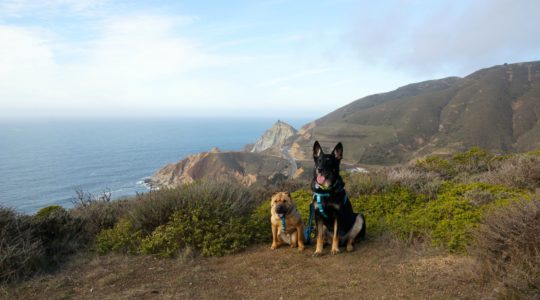 Around the end of November, winter's chill had caught up to us, and it was time to move south. Our next stop was in Palm Springs, where we got visit Joshua Tree National Park, and make a weekend trip over to dog friendly San Diego.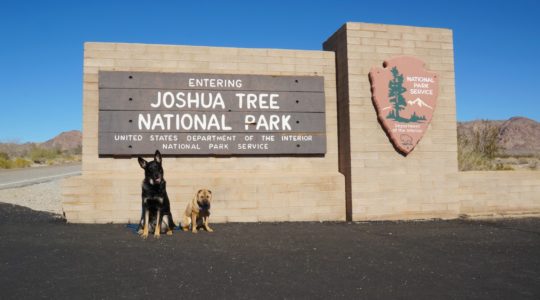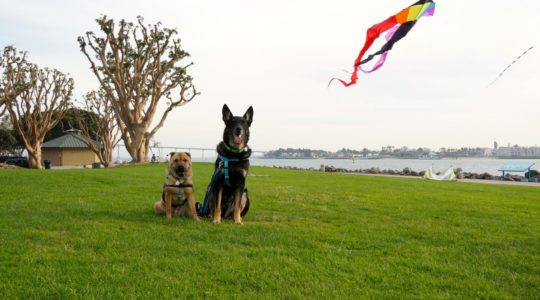 All the plans to wrap the motorhome finally came together in Phoenix – and it was the most exciting thing that happened to us all year. Woo-hoo! This is what we look like now: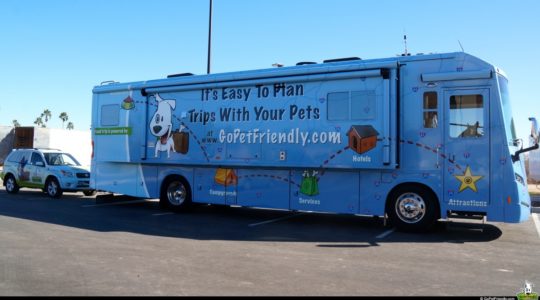 After leaving Phoenix, we made a quick stop in Tucson to visit friends, and then drove the rest of the way into Austin – arriving just in time for some gorgeous sunny weather. We're looking forward to digging out our flip-flops, popping into all of our favorite spots, and tracking down a few new things to do with Ty and Buster.
One thing's for certain … we'll barely blink, and it will be time to hit the road again!
Planning a pet friendly trip of your own? We'll make it easy:
Pet Friendly Hotels | Pet Friendly Destinations | Pet Friendly Activities
Amazon Affiliate Disclosure: GoPetFriendly.com LLC is a participant in the Amazon Services LLC Associates Program, an affiliate advertising program designed to provide a means for website owners to earn advertising fees by advertising and linking to amazon.com, audible.com, and any other website that may be affiliated with Amazon Service LLC Associates Program. As an Amazon Associate, the owner of this site earns a commission from qualifying purchases.
(Visited 463 times, 1 visits today)